Baby animals love Spring as a good time to introduce themselves to the world. It seems that camera companies agree. This week, the long-awaited Nikon Z8 camera saw the light of day, but what other news happened in the photography world? It wasn't just Nikon who had something interesting happen this week. Let's take a look.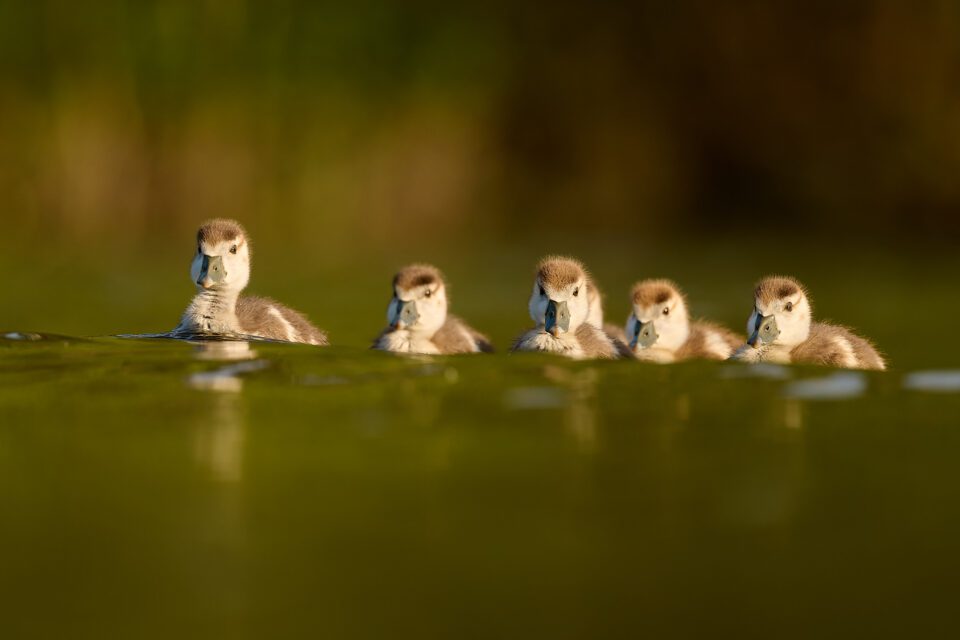 Recent Announcements
The biggest news of the past week was of course the announcement of the long-awaited Nikon Z8 camera. You can see our announcement here, some sample photos here, and comparisons against the Canon R5, Sony a1, Sony a7R V, Nikon Z7 II, and Nikon Z9.
Other announcements this week include:
Tamron 11-20mm f/2.8 Di III-A RXD: It was already available for APS-C cameras with Sony E-mount, and now it's also for Fujifilm X cameras. Ultra-wide-angle lens with constant f/2.8 aperture throughout the range. The construction is moisture resistant. The front lens surface is fluorine coated. Filter thread diameter 67mm. Available from May 30 for $829.
Canon PowerShot V10: A vlogging-focused pocket-sized camera with its own integrated stand. A 1″-type sensor and a 19mm equivalent lens, with a a 20.9 megapixel sensor. The camera records up to up to 4K video with 8-bit 4:2:0 MP4 files. It has a 2″ 460,000-dot touchscreen with a 180° upward tilting design. There are 14 in-camera color filters and a Smooth Skin shooting mode. Available in black and silver for $429.
Panasonic Lumix S5 IIX: Video-centric twin of the Lumix S5 II. Apart from the overall darker design (the only color other than black is the red REC button), it differs from it mainly by some bonus video features. Specifically, the Lumix S5 IIX is able to capture 5.8K ProRes to a SSD with All-Intra compression and ProRes RAW to an Atmos recorder. Available for pre-order for $2,198.
The Rumor Mill
Leica Q3: Raising the Curtain
More pictures of the Leica Q3 have been leaked on Leica Rumors, and it reveals some interesting things about the camera. For example, the Leica Q3 will have a tilting display, which is an exciting change for the Leica Q line. Aside from the design of the camera, the Q3 is expected to have more resolution (60 MP rather than 47.3 MP), internal memory, a better EVF, and wireless charging. However, according to Leica Rumors, there will also be a price increase. It should be launched at the end of the month.
Viltrox prepares 16mm f/1.8 full-frame lens
Viltrox is starting to build a reputation as a third-party lens manufacturer that competes with established brands. Last week, a report appeared on Photo Rumors that we could soon see a fast, ultra-wide, full-frame lens from the company. The leaked images even reveal some interesting details, such as an electronic display built into the lens.
Photo Contest Corner
9th Jalón Ángel International Photography Awards
Topic: Portrait, Travel and traditions, Science and Photography, Education and Training
Fees: Free
Prize: €1000 for the winner of each category
Deadline: May 28
Topic: The contest is open to any B&W photography interpretation, from photojournalism, street photography, artistic photography, portrait, nudes, landscapes, nature, wildlife, urban, architecture, fashion, fine art, or documentary photography.
Fees: $30 for first three images, $5 for each additional image.
Prize: $500 for the winner. $300 for second and $200 for third place.
Deadline: May 30
Good Deals and New Sales
At Photography Life, we've been fans of smaller-sensor cameras for wildlife photography for years, including 1″-type cameras and Micro Four Thirds. Last year, Nicholas Hess wrote about the possibilities in his article Micro Four Thirds for Wildlife Photography and then gave us his opinion on choosing the best lenses for this system. Why do I bring this up? Because today, you can buy MFT cameras and lenses at really interesting prices. Here is an overview of the most interesting sales:
Cameras
Prime Lenses
Zoom Lenses
Other Pages of Interest
Viewed from an altitude of 36,000 km (22,000 miles), our planet looks like a colorful jewel in the middle of a dark universe. On the European Space Agency's (ESA) website, you can see the level of detail provided by the cameras on board Meteosat's Third Generation Imager 1. You can even download, print and hang the 12,000 x 12,000 pixel image on your wall.
Despite how the planet looks from a distance, on closer inspection, it can be a place of pain and despair. At least that's what the photographs that won this year's Pulitzer Prize suggest. Images depicting the suffering caused by the war in Ukraine won in the Breaking News Photography category. Feature Photography offers "an intimate look into the life of a pregnant 22-year-old woman living on the street in a tent."
But to end today's photography news on a positive note, take a look at images from places where the world is still (mostly) okay. A few days ago, the results of the seventh annual Czech Nature Photo Contest were announced, and here are the best photos selected by the jury. The first prize went to a female bear defending her cubs. Or rather, the prize went to a Slovak photographer, Miroslav Ondrus, who captured this emotional moment with his camera.