The high temperatures that have been plaguing our readers in the United States have finally arrived here in Central Europe. I can't say I'm a fan. So, I have decided to follow the example of many animals and shift my activity to the evening and night hours. By that I don't just mean drinking wine with friends, but also going out to see the animals. In fact, I even used the heat (well, the animals' heat) to find them in the dark forest. Here is my first shot from the borrowed Zeiss DTI 4, which I am currently testing for you.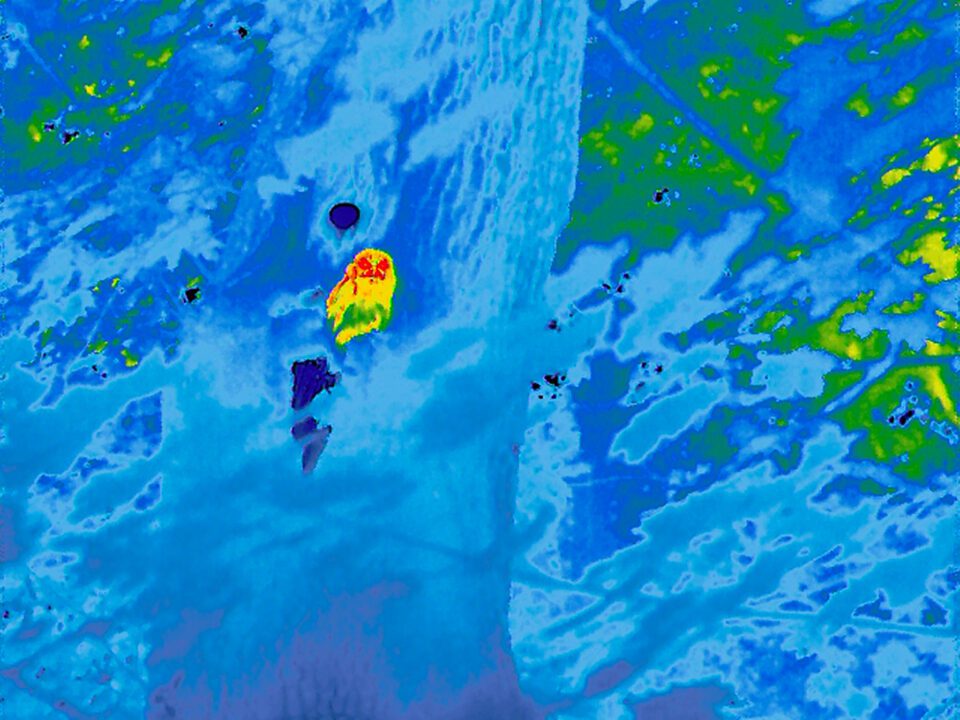 Recent Announcements
The Rumor Mill
Nikon Zf: The curtain slides up
It likely won't be long now (August-September) before we know everything for sure, but in the meantime, the first leaked specifications of Nikon's upcoming retro model have appeared on Nikon Rumors. The Zf is expected to feature a 24.4 MP BSI CMOS sensor, which should keep the price at a relatively affordable $1,999.
The camera seems to be based upon the design of the classic Nikon F3, with some improvements over the control layout of the Nikon Zfc. The camera's weight is expected to be about 700g (1.5 pounds). It will also get a small grip, similar to the one on the Df or F3. Intriguingly, the camera is expected to have Nikon's first ever implementation of a high-resolution pixel shift function. I look forward to testing the camera's autofocus and buffer capabilities (especially if the surprising rumor is true – that it will have a micro SD card slot alongside the typical SD slot).
Canon EOS R5 Mark II might get higher-res sensor with S/M/L resolution options
We have already got used to the fact that the resolution of cameras is increasing again after a short period of stagnation. According to fairly reliable sources on Canon Rumors, the eagerly-awaited Canon EOS R5 Mark II will feature a sensor with a resolution of up to 60MP.
Canon is aware that such a resolution is often too high for many photographers, so they are reportedly going to offer a small and medium resolution mode as well. Maybe it will follow in the footsteps of the Leica M11 and offer 60 MP, 36 MP, and 18 MP.
Sony a7C II and a7CR leaked specs
Sony is about to announce two new cameras. On 29 August 2023, the second generation of the a7C and a new model called the a7CR are expected to be introduced. You can even see leaked photos on Sony Addict.
And what are the rumoured specifications? At the heart of the a7C II, we can expect a 33MP full-frame Exmor R CMOS sensor. In the a7CR, we can expect a sensor with more resolution – rumored to be 61 megapixels. The brains of both cameras will be the BIONZ XR & AI Processing Unit, borrowed from the a7R V. More detailed specifications can be found at Canon Rumors.
Photo Contest Corner
Environmental Photographer of the Year 2023
Topic: Besides the main Environmental Photographer of the Year category, there are also Nikon's Young Environmental Photographer of the Year, MPB Vision of the Future, Recovering Nature, Keeping 1.5 Alive, and Adapting for Tomorrow.
Fees: Free
Prize: The overall winner will receive a cash prize of £5,000 as well as an interview in CIWEM's Environment Magazine, a profile on the WaterBear website, and a feature on the Nikon Europe website. Additional £1,000 cash prizes for category winners.
Deadline: August 30
Travel Photography Contest 2023 by The Artist Gallery
Topic: Travel photography
Fees: 1 photo = $10; 3 photos = $25; 5 photos = $35.
Prize: 1st place will receive 15% of the money collected from the competition entry fees. 2nd and 3rd place will receive 10% and 5% respectively.
Deadline: August 31
AMS Weather Band Photo Contest 2023
Topic: Photos of weather, water, and climate from the subtle to the extreme; think clouds, waves, storms, and other atmospheric, oceanic, or hydrologic conditions.
Fees: Free
Prize: 1st lace will receive $500. 2nd and 3rd place will receive $300 and $200 respectively. Members Choice winner will get $500.
Deadline: August 31
Good Deals and New Sales
There are two trade-in summer deals going on at B&H right now. Until August 27th, you can choose from Canon products at this link. The trade-in offer is the value of your equipment + $200 + up to $200 more off the usual price of the Canon equipment. Some of the best deals are on the f/2.8 (and f/2) zooms, as well as the f/1.2 primes.
If you need to think longer about your purchase and you're also a fan of small sensors, here you can choose from OM-System or Olympus products until October 1st. You can get the flagship camera, the OM SYSTEM OM-1, for $1,800 (was $2,200) when you trade in your old camera, among other deals. For proof that you can do great things with a small sensor, I suggest you visit the website of my colleague and friend, Olympus ambassador Petr Bambousek.
Other Pages of Interest
Photographic pigment can sometimes literally save lives. If you go mushrooming in the woods like me, you probably know that the most poisonous mushroom in the world is the 'death cap', Amanita phalloides. This green-capped mushroom is responsible for 90% of all poisoning deaths. Scientists have now succeeded in uncovering the deadly mechanism of its toxin, α-amanitin. Using CRISPR and then AI protein modelling software, they found the structure of a molecule that could be a potential antidote. It then became clear that this molecule was not just a theoretical construct, but actually existed. It was developed by Kodak in 1955 for near-infrared photography and is known as indocyanine green. Details in an article in Nature Communications.
The Nikon Z8, as great a camera as it is, has had some flaws. After the trouble with the mount, Nikon has also officially admitted problems with the loose strap lugs. These can detach from the camera if they are "subjected to conditions such as a strong impact or continuous heavy stress." Luckily, Nikon is repairing the camera for free if your copy is affected. So, if you are a Nikon Z8 owner, I recommend you check your camera here and get your camera fixed if it affects you.
Photo Theme Challenge, Week #10
Last week's theme was metal. You can see the results in this thread. Thank you to everyone for your submissions! This week's theme is dessert (the sweets, not the sand :) and you can submit your results in this thread by August 17!
Week #9 Results
Let's take a look at some of the submissions for the metal theme. I personally love taking shots of metal, and I think we got some pretty amazing submissions this time! Let's start with a photo from rjbfoto from New York: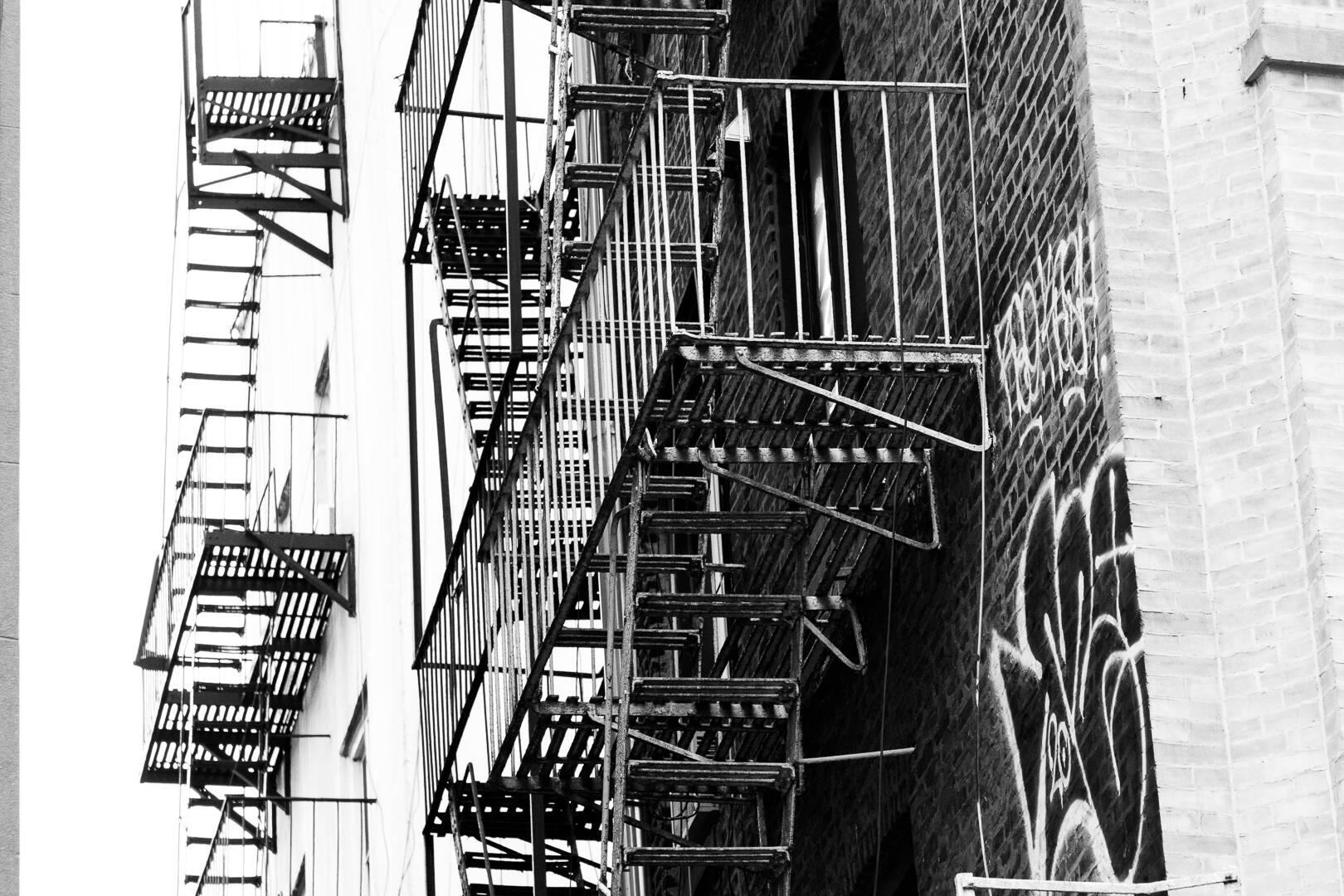 There is such a strong feeling of metal, and the overexposure on the left really shows off the texture of the staircases.
New member Quincy gave us this photo:
It's pretty much an entire world constructed out of metal. The geometric forms contrast nicely with the only life in the frame: a Rock Dove.
Ronald submitted this photo: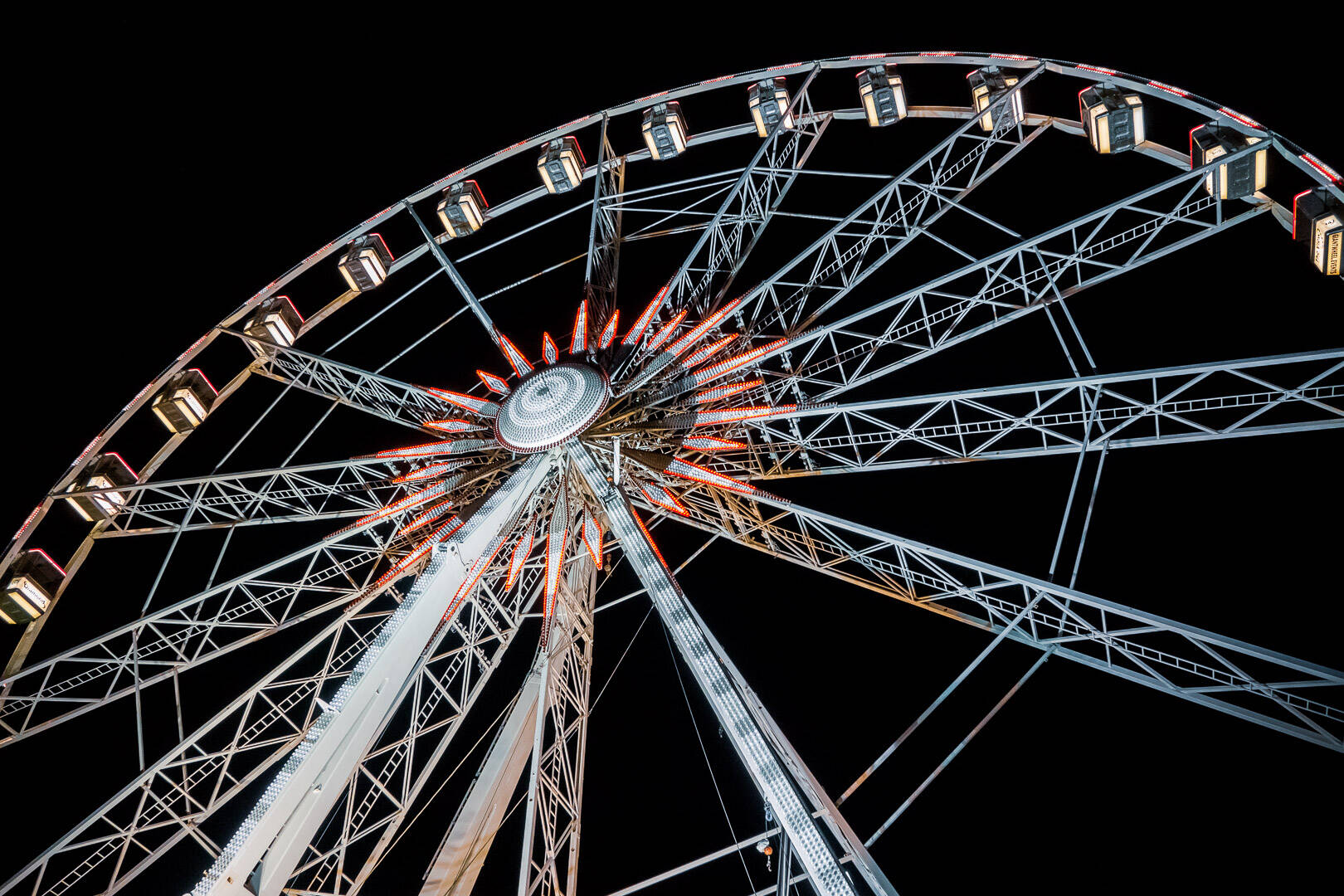 This massive structure truly shows the bizarre structures we humans can construct out of metal.
Thank you to all the forum members who submitted entries for Week #9! We enjoy looking through all of your photos and efforts and are excited to see your desserts next week.