Return from paradise. Those are a few words to describe my day yesterday. I left behind the breathtaking nature of Colombia and its lovely people and returned to pre-spring Europe, lovely in its own way. (I will now be able to answer your comments that have been piling up under my articles, and for which I have so rudely kept you waiting.)
Most of all, I'm looking forward to sharing more of my experiences and nature photos from one of the most beautiful parts of the world with you. Today, I also take over from Spencer to oversee the news from the photography world. So, what interesting things happened this week, while I was immersed in the South American wilderness?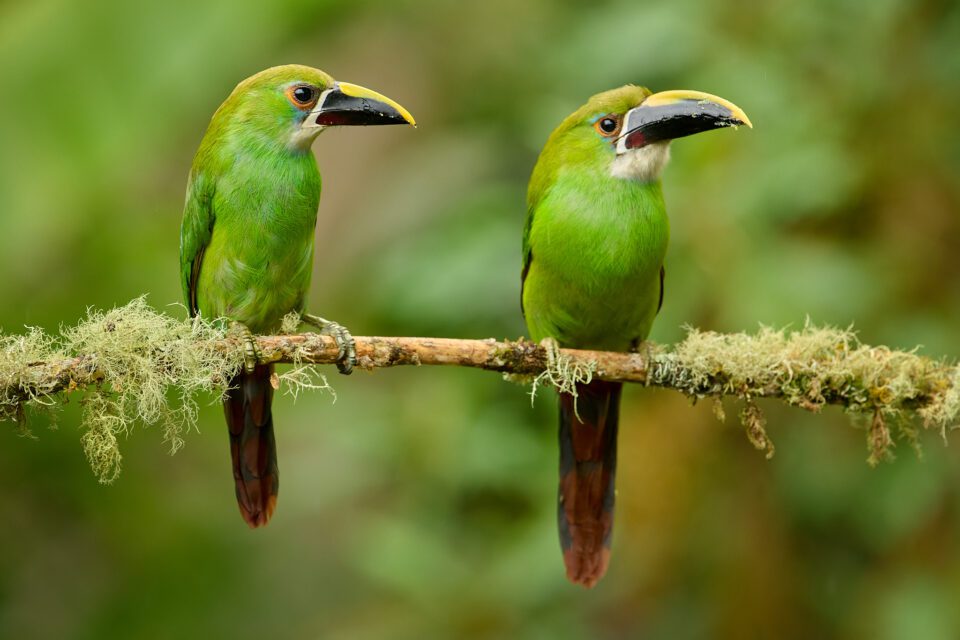 Recent Announcements
Leica Vario-Elmar-SL 100-400 F5-6.3 and 1.4x extender: Leica SL increases its reach. Until recently, the longest lens was the APO-Vario-Elmarit-SL 90-280 f/2.8-4. With the new lens combined with a teleconverter, you can get up to 560mm and a maximum aperture of f/9. However, if you look at the specs of this lens, you'll find that it looks familiar. Do you like to play "find ten differences"? Take a look at this Sigma lens's specs and try to find some! Regardless, you can pre-order it for $2,195.
Benro Theta and Theta Max: I've already told you about the development of this tripod here. The main selling point of this tripod is its auto-leveling abilities. The two models differ in size (155cm vs 170cm), weight (1.25kg vs 1.65kg), and of course load capacity (11kg vs 20kg). Both Thetas can be pre-ordered on Kickstarter, with prices of $349 (Theta) and $399 (Theta Max). Expected availability is June 2023.
ON1 Sky Swap AI: This feature, previously available only as part of ON1 Photo RAW, is now available as a standalone application. I'm not a fan of sky swapping, but maybe if you're an advertisement photographer it could save the day. The app is currently available for the introductory price of $29.99.
The Rumor Mill
A new generation for Leica's king of point-and-shoot cameras?
The Leica Q2 was the most rented point-and-shoot camera in Lensrentals for 2022. It is currently one of the few cameras in this category that bravely defies the overwhelming pressure of smartphones. In fact, no phone can compete with it in sensor size or the light-gathering capabilities of its lens. The Leica Q3 should differ from the current version with a more powerful processor, matching the one in the M11. Other features like the 47.3MP full-frame sensor and the Summilux 28mm f/1.7 lens should remain unchanged. I think the idea is, why change what obviously works?
Via Leica Rumors
Canon EOS R5 will get Pixel-Shift
Last week, we informed you here about the features that await Canon EOS R5 owners as part of the new major firmware update. It looks like we can also add Pixel-Shift capability to this already interesting refresh. If you were somehow limited by the 45 MP resolution that the R5 natively features, now you have something to look forward to. The new firmware is expected sometime before June.
Via Canon Rumors
Canon and Nikon to introduce up to 8 new lenses this year
According to a statement by Tsuyoshi Tokura, managing executive officer and deputy manager of the Imaging Group, Canon wants to keep up the pace of introducing new lenses. This would mean that we could see 7-8 new lenses in 2023.
Coincidentally, Nikon is also planning to announce eight Z-mount lenses this year. We already had a chance to inform you about some of them, and hopefully more will follow soon. Personally, I'm very excited about the 200-600mm zoom lens whose black silhouette has been teasing me in the Nikon Z roadmap for a long time.
Via Photo Rumors
Photo Contest Corner
Topic: Photographs depicting objects, people, places, history, and folklore of the United States
Fees: The $20 entry fee will be used to support advertising, promotional materials and administrative costs
Prize: The best 40 works will be selected for the sales exhibition. Authors will receive 65% from sales
Deadline: March 15
2023 International Animals Art Competition
Topic: The theme of the competition is "Living animals, organisms, mammals, birds, insects and other animals that can live in the wild or in captivity"
Fees: $25 for 1-5 images
Prize: Exhibition of the best works and $100 for the winner
Deadline: March 28
Good Deals and New Sales
There are many reasons to get an Apple computer for photo and video editing. But price is usually not one of them! However, right now, the prices are better than usual thanks to a spring sale at B&H Photo. A MacBook with the M2 chip is being reduced by up to $200.
If you didn't make it to the WPPI 2023 festival in Las Vegas, you missed out, but that's okay. As a swan song to the event, B&H Photo is offering some interesting discounts on a number of products. There's so much on offer that there's no point in highlighting individual items, so you'll just have to take a look for yourself. The categories in which you can search for something you might find useful are divided into Cameras & Lenses, Photo Accessories, Computers, Lighting, Video and Storage. Have fun shopping and choose something that will bring you joy and benefit.
Other Pages of Interest
Photographing shy animals requires a lot of patience and wit. Especially if you want to get close to them. One of the masters in this field is Hungarian photographer Bence Máté, famous for his blinds in which one-way glass separates the subject from the photographer. With a wide-angle lens, he can take pictures of naturally behaving species that a 600mm lens would normally be too short to capture. Here you can see what such a hide looks like.
Let's leave the darkness of these hides and go up in the air. The bird's eye view was the unifying theme of the 8th annual SkyPixel drone photography and video contest. The best videos and photos were selected from over 65,000 entries. You can see them here.
Finally, I have a book recommendation for you. The NPPA recently released a two-hundred-page publication called The Best of Photojournalism 2022. In the book, you can recall the impact of the coronavirus pandemic, the attacks on the U.S. Capitol, the war in Ukraine, and many other significant events. In addition to the emotional photos, QR codes can take you to a website that connects the press to the motion stories.
As for the rest of the week, I wish you good light, no matter where you point your lens.