After finishing this week's Photography News, I went out into the streets of Prague. While testing an interesting new lens, I visited places where the average Prague resident wouldn't often venture. From the Charles Bridge, I photographed the largest castle complex in the world – Prague Castle. I tried to be inspired by the enthusiasm of the tourists streaming by from all over the world and look at the view through their excited eyes. At least for a moment, to be a tourist in my own city. And what about you, can you still look at the everyday scenery that has surrounded you all your life with fresh eyes?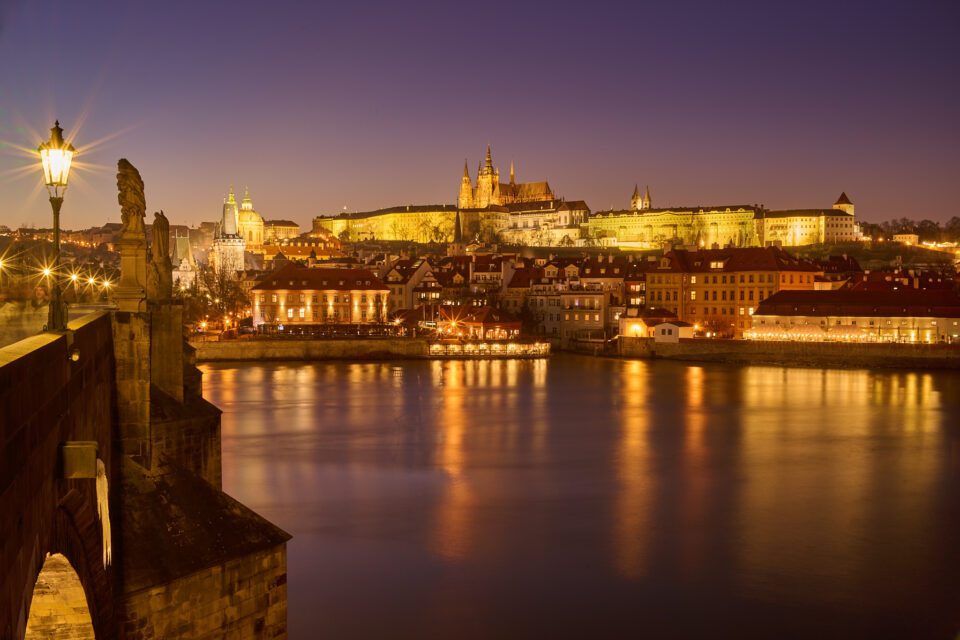 Recent Announcements
The Rumor Mill
Up in the air with the new DJI Mini 2 SE drone
There's rumored to be a new pocket-sized drone from DJI called the Mini 2 SE. Well, the rumors are pretty detailed, so we'll probably see it soon. It's expected to weigh 249 g to keep it free from major regulations. It should last up to 31 minutes in the air with a max flight speed of 38kph. It will be capable of 2.7K resolution video. Add to that One-Tap takeoff and landing, stable hovering, return to home functionality (RTH), panoramic scanning and other features.
Via DealsDrone
Tamron prepares something wide
How wide? According to the newly filed patent, it looks like a 13mm f/1.8, albeit for APS-C sensors rather than full-frame. As a Nikon shooter, I'm hoping to see this lens or something like it to add to Nikon's poor portfolio of APS-C primes. Hopefully we'll soon find out if Tamron is serious about this patent.
Via SonyAddict
Photo Contest Corner
Topic: Open Monochrome, Birds, Landscape, People.
Fees: $9 to $45 (1 to 12+ images)
Prize: $175 for overall winner, $150 for category winner.
Deadline: February 15
LensCulture Portrait Awards 2023
Topic: Portrait
Fees: One free entry per person. 5 images are $35.
Prize: The winners will be featured at the LensCulture Discoveries exhibition in New York City. Winners will also receive cash prizes ranging from $500 to $3,500.
Deadline: February 15
Cityscapes by Blank Wall Gallery
Topic: Urban and public places and scenes of everyday life.
Fees: Free
Prize: Exhibition at Blank Wall Gallery (if your image is selected for print, there is a fee of €35).
Deadline: February 16
Good Deals and New Sales
Soon, I will publish an article about the Luminar Neo program developed by Skylum. The big selling point of this program is the Mask AI feature. It can detect objects in your photo based on its own algorithms and create automatic masks, although there's no substitute for making good, manual masks.
Speaking of making masks, the classic solution is a pen tablet where you can control the character of the brush tool by applying pressure to the pen. Working with them is fast and precise. The best known manufacturer and technological leader is Wacom. If you've been meaning to get one, now's a good time, because the Wacom One Creative Pen Display is currently at a bargain price of $260 (was $400). Refurbished even at $199.
Wacom also makes tablets that work as standalone devices. That means they have their own operating system (Windows), their own processor, memory, and everything a computer is supposed to have. Except for its own keyboard. At a significant discount, you can now get the Wacom 13.3″ MobileStudio Pro 13 for $2,000 (was $2,600) or the larger Wacom 15.6″ MobileStudio Pro 16 for $2,432 (was $3,432).
Other Pages of Interest
Can a soulless machine, a computer, create a work that surpasses the spirit of a gifted human artist? Apparently it can. The studio called Absolutely Ai has given us clear "proof." It entered its AI-generated photography into a photography contest, lo and behold, it won! Fortunately, the studio confessed to this feat. The motivation was not to win the competition, but to demonstrate what AI is capable of today.
However, the motivations of some authors may not always be so pure and they are willing to cheat just to get (undeserved) fame and recognition. Many cheaters will probably never be found out. But when you're aiming for the highest goals, like winning Wildlife Photographer of the Year competition, you have to expect your work to be scrutinized closely. We all remember the Iberian Wolf photographed by José Luis Rodriguez, which wasn't exactly wild, and the stuffed Giant Anteater controversy as well.
To end on a positive note, here's something really genuine. Photographing a Snow Leopard is the dream of many wildlife photographers. Sascha Fonseca has made that dream come true. The result of his three-year, bait-free, camera-trap project in the Indian Himalayas is this photograph, which won the People's Choice award in the Wildlife Photographer of the Year competition. As he says: "Half of it was good preparation and the other 50% was just luck."
Good luck and good light to you too.