I have to admit that we have rather bizarre Easter traditions in the Czech Republic and Slovakia. Before Easter Monday, men and boys weave a kind of whip out of wicker. Then they go from house to house with it, and while reciting Easter rhymes, they hit the girls on their legs and bottoms with the twigs. If they arrive too late, the women throw cold water on the men. You can read more about it on Wikipedia.
Someday I'll have to document this lovely and mostly-peaceful tradition, and then I promise to share it with you. In the meantime, I have an image for you of a different Easter tradition in another part of the world. Can you guess where? I'll write more about it soon. For now, enjoy another Photography News.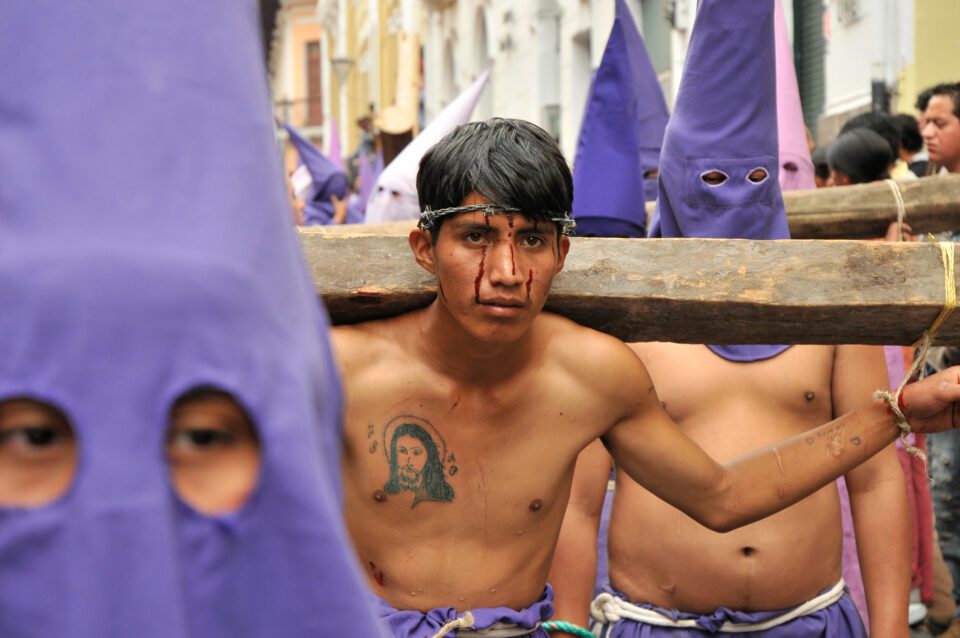 Recent Announcements
The Rumor Mill
Will we see a Nikon Z 200-600mm lens?
This telephoto lens was listed on one of Nikon's roadmaps back when the Sahara was still a green oasis. We've seen the same tantalizing silhouette for years. What is Nikon waiting for? Maybe for the demand for all those exotic super-telephoto lenses like the 400mm f/2.8 and 600mm f/4 to be satisfied first?
Another possibility is that a budget lens for "birders" will be introduced along with a more affordable camera capable of bird's eye focusing. Could this happen with the Z8, or something else? Who knows, just speculating. Anyway, there was a short post on Nikon Rumors that there is a possibility that we will see it soon. Hopefully the "soon" is not meant in some geological sense of time.
First Nikon wide-angle DX lens for Z-mount
The specs for the Nikon Z DX 12-28mm f/3.5-5.6 PZ VR lens have appeared due to a leak by Nikon Europe. Until now, Nikon's widest focal length for DX Z-mount was 16mm (or 14mm if you count Nikon's full-frame lenses). The new lens, which will fill that spot in the lineup, is said to have 12 elements in 11 groups (including 1 ED and 1 ASPH).
Interestingly, the minimum focusing distance is 0.19m for all zoom positions. Another interesting feature is the power zoom function. This should allow you to zoom in and out and control the zoom speed remotely. Filter thread diameter is 67mm, weight is 205g. So, we have the specifications. Now all that's left is to answer the basic question: when?
Rumored APS-C cameras from Sony
Sony might be preparing at least one APS-C model, and possibly two: the Sony a7000 and a5500. There are already specifications floating around, although Sony Alpha Rumors suggests that only the a7000 (or a similar high-end APS-C Sony camera) is likely to see the light of day. Expect a sensor resolution around 26 MP – and possibly an a7-style camera body.
Photo Contest Corner
A Smith Gallery's "common objects"
Topic: Everyday item, familiar things.
Fees: $40 for the first 5 images, $5 per each additional image.
Prize: The winner of the Juror's Award will have an online solo exhibition, "The 27" exhibition book, and a feature on the gallery's blog. The exhibited works will be offered for sale. The gallery will retain 40% of the sale price.
Deadline: April 17
Thresholds: Street Photography Now
Topic: Street Photography
Fees: Entry fees start at $25
Prize: 1st Place winner will receive $1,000; 2nd Place winner will receive a $500 LACP gift card; 3rd Place winner will receive $250 LACP gift card.
Deadline: April 18
Good Deals and New Sales
I used to use the predecessor of the Manfrotto MT055CXPRO4 carbon fiber tripod. That was in the aluminum age. This latest carbon-fiber version has reduced its weight (2.1kg) and increased its load capacity (20kg). An interesting feature is an ability to mount the center column at a 90-degree angle and get the camera off the tripod axis. This can be useful when shooting macro close to the ground. Price $485 (was $610).
The Logitech MX Master 3S mouse, which I am using right now to click on this news and edit all my photos – and which hasn't caused me carpal tunnel syndrome yet – is now available in a set with a keyboard for $187 (was $220).
Skylum has not only released a new version of its editing program Luminar Neo (version 1.8.0), but also an interesting price offer. Until the end of this week, the Explore and Pro plans can be purchased with up to 83% off.
Other Pages of Interest
It won't surprise you when I say that birds have significantly better eyesight than humans. But in what sense? In addition to having sharper "optics" and often a much wider angle of view, birds also have different "sensors". Their retinas, unlike ours, are capable of seeing four colors instead of three. Many birds have light perception that extends into the UV range. What does an ultraviolet world look like? And why did birds develop the colors they wear today? You can read about it in the article by Ellen Rykers, with photos by Richard Robinson.
The Artemis mission is underway. Soon we'll have a base on the Moon for manned deep space flights, and before we know it, the first human will be planting a vegetable patch on Mars. Yet, we don't even know a quarter of the species that share our planet with us! Here's a look at 10 unusual species discoveries of 2022.
There is a Czech saying, "nothing is eaten as hot as it is cooked." This can also be said about the announced closure of DPReview. According to the latest announcement by Scott Everett (General Manager – DPReview.com) it seems that the content will be available even after April 10th, and DPReview has been posting a bit even though it's past the initial date of their planned closure.
Hopefully that's enough positive information to end this Easter issue of Photography News. I wish you good light this week.