Do you make New Year's resolutions, or do you view them as a source of potential frustration? Most of my resolutions – like, I'm going to eat less and exercise more – usually turn into the exact opposite after a few weeks. But what about trying something new? I resolve for 2023 to try, at least occasionally, to photograph my subjects in a different way. To leave my comfort zone a bit more.
Here's what the first full week of 2023 had in store in the photography world.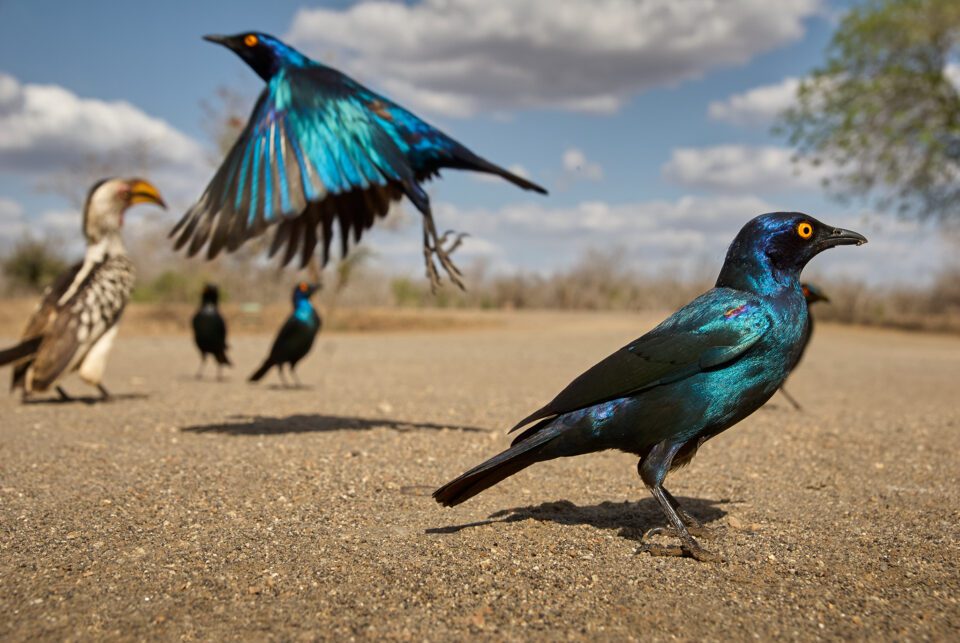 Recent Announcements
The Rumor Mill
Canon's next camera will be the R8
According to the information on Canonrumors, the introduction should happen in February at the CP+ show. This photography expo will take place in Japan from February 23. As it is the biggest event of its kind, we can get ready for a whole lot of news, including from Nikon, Sony, and Panasonic. But back to Canon. As the model name suggests, the R8 will sit somewhere between the existing R7 and R10 cameras. It's expected to have an APS-C sensor with a resolution of 24.2MP. A new RF-S 11-22mm f/4.5-5.6 IS STM lens is rumored to be introduced alongside the new camera.
Sigma is planning big things
And I mean that literally. I've written in the past that Sigma is planning a number of new Nikon Z-mount lenses for 2023. According to Photo Rumors, something could be coming as soon as next week. Specifically, am optically redesigned Sigma 60-600mm f/4.5-6.3 Sport lens is expected to be announced as early as January 12. It should be available in Leica L and Sony E mounts. Will it also be available for the Nikon Z mount? Let's wait and see (but I'm predicting yes).
Sony Alpha Rumors also reveals the design of Sigma's three newly patented telephoto lenses. These include the 400mm f/5 OS, 500mm f/5.6 OS, and 700mm f/8 OS. If the patents turn into reality, they may appear for Leica L and Nikon Z, too. They could provide an interesting alternative to lenses like the Nikon Z 400mm f/4.5 and Nikon 500mm f/5.6E PF.
Sony 20-70mm f/4.0 G maybe coming soon
I have already informed you about this upcoming lens with a unique range of focal lengths. According to a source on Sony Alpha Rumors, the lens could be introduced as early as January 17. The price of the lens should be around $1600. That's almost double the price of the Sony Vario-Tessar T* FE 24-70mm f/4 lens, but the unique wide-angle focal length could make it worthwhile.
Photo Contest Corner
Sony World Photography Awards 2023
Topic: "Professional" competition is still accepting entries. There are a number of categories such as architecture, landscape, travel, wildlife and more.
Fees: Free
Prize: Top prize in professional competition is $25,000.
Deadline: January 13
Topic: Portrait, Photojournalism, Sustainability, Best Work by an Emerging Photographer and German Peace Prize for Photography
Fees: Free
Prize: Cash prize €5,000 for each category winner, except for the winner of the German Peace Prize for Photography, who will receive €10,000.
Deadline: January 15
The 2022 "Smile World" International Photography Award
Topic: Portrait of People, Beauty of Nature, Street and Documentary, Attractive Landscape
Fees: $30 for up to 10 single image submissions in any category.
Prize: The winner of each of the four categories gets $1,200. The other 68 winners will receive cash prizes ranging from $800 to $100.
Deadline: January 15
Good Deals and New Sales
The season of discounts is over, so now you can take a breather and save money for later in the year. But there are some sales left on useful items that you may want for 2023. Like memory cards. Of the most widely used SDXC Memory Cards, SanDisk's 256GB Extreme PRO UHS-II for $280 (was $400) offers a good price/reliability/performance ratio. Of the CFexpress Type B cards, I can recommend the SanDisk 256GB Extreme PRO for $260 (was $400) or Delkin Devices 128GB POWER for $149 (was $220). Are you shooting video and need really high-capacity cards? A pair of 2TB Wise Advanced CFX-B cards for $1000 will provide a lot of space (original price $1,800).
Taking a bit of a winding detail from the usual types of deals here, there are a couple of projectors that caught my eye for displaying photos and videos or just watching movies. From the ceiling of my living room hangs the trusty Optoma Technology HD39HDRx, which is currently $100 off at $749. If you'd like a higher resolution projector, the BenQ TK700STi offers 4K resolution for $1,499 (was $1,699).
Other Pages of Interest
If you want to see and photograph something new, travel is always an option – or you could just go outside and lie down in the grass (more like in the snow at the moment where I live). You'll discover that there's a whole universe right under your nose. And who knows, maybe you'll get a shot that will win you the Close-Up Photographer of the Year award. The really stunning macro photos at that link should give you some good inspiration.
While you're outside, another option is to look up. If the skies are clear and the moon is shining in the night sky, you might be as lucky as photographer Andrew McCarthy. He's got a great shot (more due to preparation than luck)! Against the backdrop of the crater-strewn surface of the Moon, he captured the International Space Station drifting by. You can find out how to photograph something like this on his website.
I wish you a steady finger on the camera shutter and good light in the second week of the year.