I'm filling in for Libor for this week's Photography News while he travels in South America in search of wildlife. He's sent me some behind-the-scenes photos already, and let me say, you're in for a treat once he returns. For now, I hope you're enjoying atmospheric sunrises and good light so far in the month of March. Here are the recent developments in the photography world that you may have missed.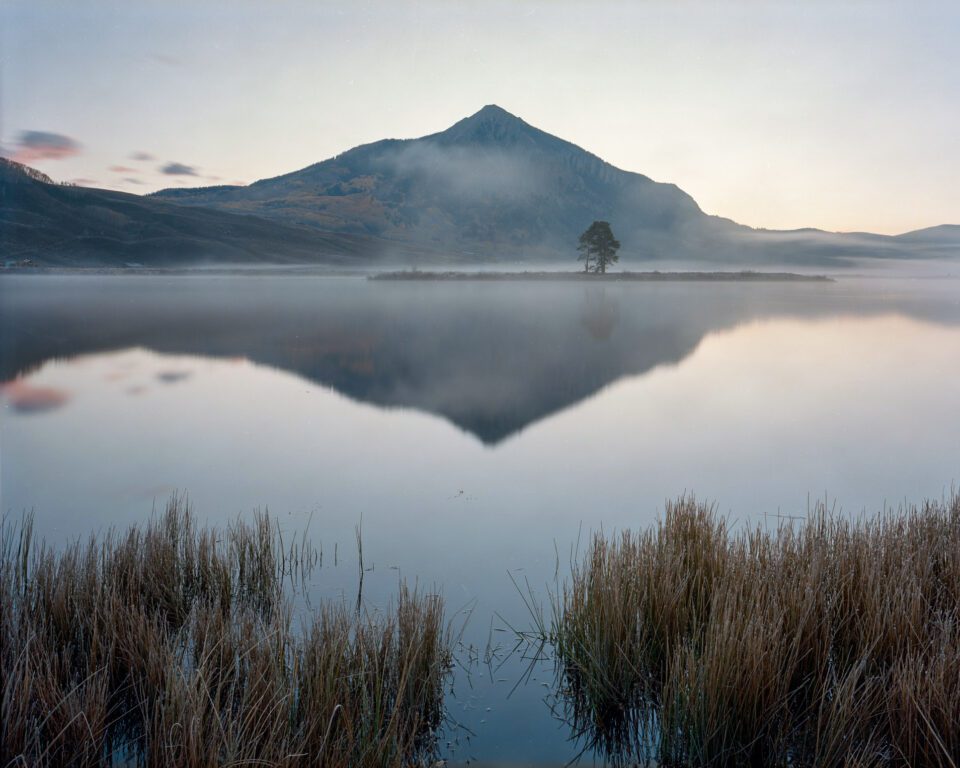 Recent Announcements
The Rumor Mill
Nikon Z8 rumors are heating up
There are some major Nikon events planned for the near future, including the end of March and late April. This doesn't necessarily entail major product announcements such as the Z8. But the heat of the rumors is getting to the point that I'd expect a development announcement within the next two months or so.
Via Nikon Rumors
An upcoming Sigma 70-200mm f/2.8 Art is in the works
The lens will have a new design, and Sigma is hoping to bring "something different to users," according to an interview with Kazuto Yamaki, the President of Sigma. Does this mean Sigma will be prioritizing a lightweight or collapsible design like the Canon RF 70-200mm f/2.8? It remains to be seen.
Via Photo Rumors
A major Canon EOS R5 firmware update could be a "Mark II" stopgap
Although Canon already has an EOS R6 II, they don't seem to be immediately planning to make an EOS R5 II. Instead, though, current R5 users could have a major firmware update to look forward to. The new firmware could include the hottest new feature these days – a pre-shoot buffer – as well as autofocus improvements and various small changes.
Via Canon Rumors
Photo Contest Corner
Whalebone Magazine 4th annual photography contest
Topic: Five categories – Water, adventure, human, delight, and film/analog
Fees: $6 per entry
Prize: Five $6000 prizes, ten $500 prizes, and various $50 and smaller prizes
Deadline: March 10
Nature Photographer of the Year
Topic: Unrestricted images of nature
Fees: €17 to €44.50 depending on submission type (free for photographers under 18)
Prize: €25,000 total prizes with €3,000 for the top photo
Deadline: May 21
Topic: Freedom
Fees: €35 for three submissions (€10 for three submissions as a student)
Prize: €1000 first prize and various smaller cash awards
Deadline: March 30
Good Deals and New Sales
Sony has a nice trade-in event going on at the moment at B&H (ending April 2). You can get up to $700 off, plus the value of your trade-in, for upgrading your equipment. The biggest discounts mostly apply to trade-ins for Sony's more expensive cameras, but there are plenty of good deals there on lenses, too. More info here.
If you're a Canon mirrorless shooter, here's a heads up that some of their RF lenses are on sale this week, including favorites like the 50mm f/1.8 ($40 off for $160) and 100-500mm f/4.5-7.1 ($200 off for $2700). Other highlights include the 15-35mm f/2.8 ($300 off for $2100) and 70-200mm f/4 ($200 off for $1400).
Finally, there are some good sales on Sigma lenses this week, both for their mirrorless lenses and their DSLR options. Long story short, most of the glass is $100 off, including lenses that were already relatively inexpensive like the Sigma 100-400mm f/5-6.3 Sport for DSLRs (currently $700). You can see the full list of Sigma deals here.
Other Pages of Interest
National Geographic has announced the results of their "Picture of the Year" photography competition, and no surprise, the winning images are remarkable. I love the winning image of bald eagles in the rain, but I'm also partial to the runner-up of a Kazakh hunter on horseback with his eagle. Apparently you just need to photograph eagles to impress me. You can read more about the winning images here (requires a Nat Geo subscription).
The aurora borealis has been stronger than usual in recent weeks, and right now it's visible in places that you'd never normally see the Northern Lights (such as Death Valley in California). Check your local news to see if it might be visible where you live, and you could have some unusual photography opportunities in your future! Right now, the sun is in a period of relatively high sunspot activity – so even if it's cloudy where you live, pay attention over the coming months and you may be in luck. Even the International Space Station got in on the action.