I was a little worried about whether I would be writing this Photography News. This weekend I went to the Swiss Alps to photograph one of Europe's most spectacular birds of prey, the Bearded Vulture. My plan was to camp overnight in a mountain valley at 2300m above sea level. During the night there was a blizzard with heavy snowfall. The tent could hardly stay on the snowy plain. But I love these little adventures when I am out photographing. Later this week, I will write about how the wait for the vulture went. In the meantime, check out the latest photography news from the week.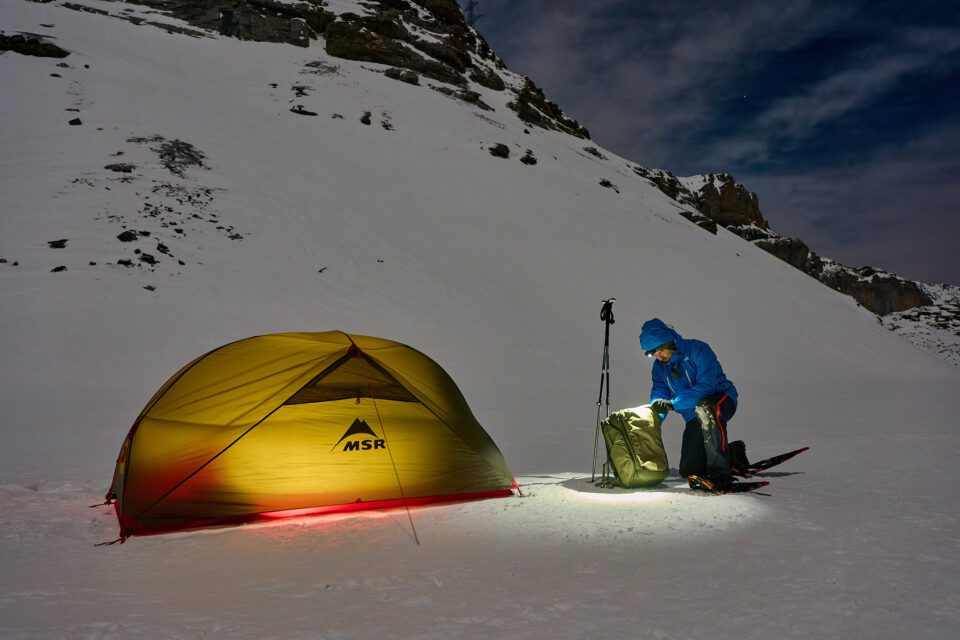 Recent Announcements
7Artisans 18mm F6.3 II Ultra-thin Cap UFO Lens: An all-metal, manual lens that actually resembles a camera body cap in its dimensions. On compatible APS-C cameras with Fujifilm X, Nikon Z, and Sony E mount, it will provide 27mm equivalent focal length. Aperture is fixed at f/6.3 and minimum focus distance is 30cm, weight 58g. The lens does not have a filter thread. Priced at a meager $59.
Samsung Galaxy S23: The trio of flagship smartphones get a new ISOCELL HP2 sensor with up to 200MP resolution. Finally, enough pixels! Meanwhile "Expert RAW" can shoot up to 50MP resolution in RAW format. There are four lenses on the backside with equivalent focal lengths of 23mm (main lens; up to 200MP), 13mm (12MP), 70mm and 230mm (both 10MP). New features like Multiple Exposure and Astrophotography have been added. Priced from $799.
Laowa Proteus 2X Anamorphic Lens Series: Four anamorphic lenses for Super 35 sensors (slightly bigger than APS-C) with a 2X constant squeeze ratio. Aimed at cinematographers, this set includes lenses with focal lengths of 35mm, 45mm, 60mm and 85mm. The T-stop for all lenses is T2. Each of the lenses sells for $4,999 or in discounted sets ($9,499 for two lenses or $18,998 for a complete set).
The Rumor Mill
Benro Theta: a revolution in tripod innovation?
Until now, the biggest evolution in tripods has been in the materials used. Wood has been replaced by aluminum alloy, and then by composite materials. In principle, however, the tripods of today are often similar to those of the last century. Benro has decided to push the development in this segment forward and will soon introduce a revolutionary new product – a tripod that can automatically level itself.
You extend the tripod legs, determine their height, and the tripod adjusts the length of the legs based on information from its sensors so that it is perfectly leveled. In addition to this feature, Theta will be equipped with various modules such as a battery module, a camera control module, a "GoLive" module, and an optical sensor module. These will further expand the tripod's functionality. Let's hope that the Theta will be as reliable in real-world use as today's "unintelligent" tripods.
Sigma has already started the countdown
On February 7, Sigma will introduce a new lens. However, they are silent about what lens it will be. Rumors suggest that it will be a 50mm Art lens with a maximum aperture of f/1.4.
Via DPReview
Sony A9 III could launch soon
Until the Sony A1, the A9 series had been Sony's high-speed flagship camera series for some time. Now, after four years, the third generation of the super-fast A9 is expected to appear. The question is how it will define itself against the A1 or even the Sony A7r V. Will it take a lower-resolution, higher-speed approach? Hopefully, we'll find out soon.
Canon will soon announce the RF 24-50mm f/4.5-6.3 IS STM
This lens with a relatively small zoom range should be introduced very soon indeed. Very likely as early as this month. The main advantage of this lens will be its very compact size.
Via Canon Rumors
Photo Contest Corner
Topic: Shadow and Light
Fees: $40 per entry (an entry includes up to 5 photos)
Prize: The 24 best photographs will be exhibited in the Black Box Gallery. Another 30 photographs will be displayed in the online gallery. All 54 photographs will be included in the Blurb Books catalogue.
Deadline: February 10
9th Fine Art Photography Awards 2023
Topic: 20 categories (see the list).
Fees: Amateur category USD20 single photo and USD25 series. Professional category USD25/USD30.
Prize: Grand prize winner in the amateur category will receive $2000, in the professional category $3000.
Deadline: February 12
Topic: "Beloved" (single photo and photo story)
Fees: Free
Prize: Grand prize of 500,000 yen (Japanese yen), Z9, NIKKOR Z lens
Deadline: February 13
Good Deals and New Sales
Last week I informed you about interesting prices for some Canon DSLR products. However, cameras and lenses with the current RF mount are also on sale now. The recent flagship Canon EOS R3 is now among the discounted cameras, with $400 off, for $5,599. I wonder if this is setting the stage for the EOS R1 flagship.
In addition to the Canon EOS R3, you can also buy models such as the Canon EOS R5 ($3,499), EOS R6 ($2,299) and the APS-C model EOS R10 ($879) for a reduced price.
The Gitzo Traveler Series 2 carbon fiber tripod is not designed for heavy telephoto lenses. However, if you're looking for a very lightweight (1.34 kg), relatively stable, and durable tripod, it could fit the bill. It's now at an interesting price of $499 (was $629).
Other Pages of Interest
Yesterday, I was photographing on the edge of a high cliff. Far ahead of me, the Golden Eagle occasionally flew by. Their view of the world must be stunning. We photographers have only a poor substitute in the form of drones. Australian photographer Matthew Wood was using his drone when it was snatched by an eagle in midair and taken to its nest. The last shot was an eagle selfie. The chicks must have been disappointed to see such prey.
It seems that animals sometimes share a passion for taking selfies. This black bear from Boulder, Colorado, is another example. It used a camera trap to take selfies and share some poses with the world. It succeeded, as the series of selfies went viral.
I'm on the road right now, where I'm also writing this Photography News. Through a panoramic window, I am looking at the Alpine landscape far below me. So, what else can I offer you as a source of inspiration for this week, other than the winning images from the Travel Photographer of the Year 2022 competition?