Whenever possible, I try to show you the photos I have taken in the past week in my regular Photography News. This photo is so fresh that the fish sticking out of the kingfisher's beak is definitely still in the belly of one of the chicks it was meant for. By the way, do you know how to tell if a fish in a kingfisher's beak is meant for a chick? I look forward to hearing if you have an answer in the comments. Of course, in addition to the fresh fish, I also have the usual batch of fresh photo news for you today.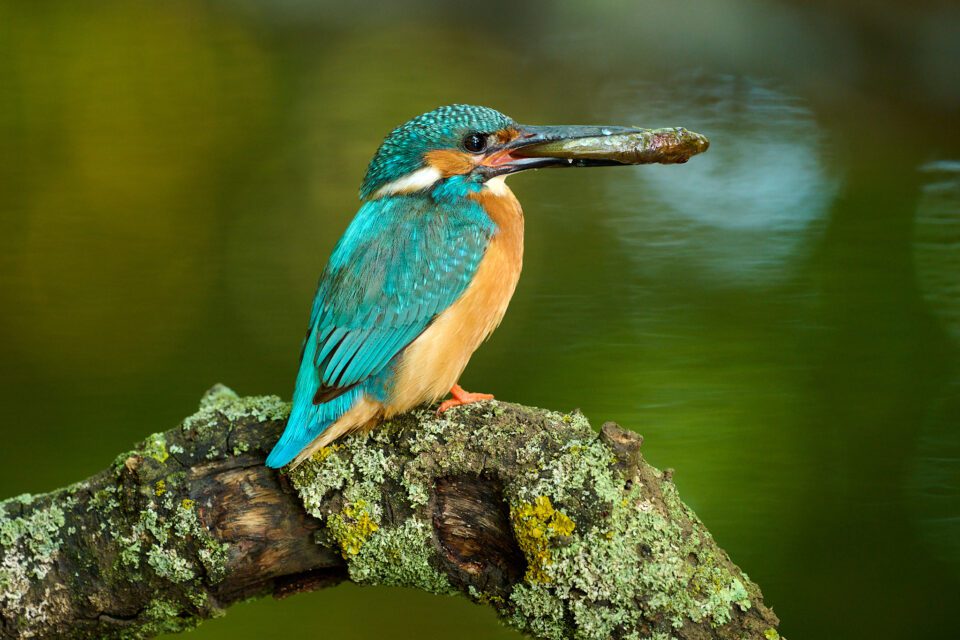 Recent Announcements
The Rumor Mill
After the flurry of news over the past few weeks, it feels like the calm before another storm begins. Let's recap what interesting things are coming up in the short term. Two weeks ago, I informed you about the upcoming introduction of the Sigma 14mm f/1.4 Art ultra-wide lens. At the moment, it looks like this dream lens for astro and landscape photography will be introduced on June 8th.
The already wide range of 50mm lenses will grow even more. Fujifilm camera users are the target this time. Yongnuo is expected to announce the YN50mm f/1.8X DA DSM PRO lens soon. According to the teaser on Fuji rumors, the lens should have a backlit display, similar to the Viltrox AF 16mm f/1.8 FE that I mentioned earlier.
And finally, a rumor from yours truly. I've long awaited the day that the Nikon 200-600mm lens's spot on the Nikon roadmap will turn from a mirage into a reality. Based on what I hear from reliable sources, we will be able to take it out into the field as early as this summer.
Photo Contest Corner
Minimalist Photography Awards 2023
Topic: Abstract, Architecture, Landscape, Aerial photography, Portrait, Street photography, Concept, Fine-art, Photomanipulation, Open theme, Night photography, Long exposure.
Fees: $20 for a single image, $30 for a series of 2 to 7 images.
Prize: The winner will receive $2,000 and the title of Minimalist Photographer of the Year.
Deadline: June 10
Topic: Portraits and Self-portraits.
Fees: $39 for the first 5 images, $6 each additional
Prize: Elizabeth Avedon will select approximately 35 images for exhibition in the gallery, and 40 for Online Gallery.
Deadline: June 12
Black and White Photo Awards 2023
Topic: Architecture, Street, Fauna and Flora, Portrait, Landscape.
Fees: 15€ per category (up to 5 images).
Prize: You have the chance to win one of nearly 30 prizes totaling $2500. $1000 for the overall winner.
Deadline: June 15
Good Deals and New Sales
Right now you can buy some Canon products with a huge discount, so long as you use the promo code CANONSAVEBIG. Some examples of the bargains:
Other Pages of Interest
Geysers are undoubtedly some of the most beautiful manifestations of the power of our planet. They can be found not only in Yellowstone, Iceland or New Zealand, but also in the wider universe. One of Saturn's relatively small moons, the 504 km wide Enceladus, is famous for its geysers. But what it has shown recently would have made Old Faithfull pale with envy. The James Webb Space Telescope recorded a huge plume of water vapor spewing up to 300 liters per second at an altitude of 9,600 km! And where there's water, there could be life. See and read the details here.
Last week, I provided a streaming view directly into a stork nest in Central Europe, where two females are caring for their hatchlings. This time, I'll draw your attention to a video stream from European Space Agency (ESA). On ESA's YouTube channel, you'll get a new view of our red planetary neighbor about every 50 seconds. However, it takes about 18 minutes for the signal from Mars to reach us, so the video you are watching is only a livestream in a loose sense of the word.
Now that you're in an outer-space mood, you may want to take a look at the winners of a recent photo contest devoted exclusively to the Milky Way. You can enjoy their work here.
Finally, let's turn our eyes toward a rarity closer to home: the Giant Panda. When an albino giant panda is born, it's a remarkable moment. Take a look at it here.