If you go out into the countryside right now, you may come across a leaping, squawking procession on its way to the nearest pond or lake. Many amphibians migrate from far and wide this time of year to find suitable places to lay their eggs and foster a new generation. Sadly, every year, many of them end up under the wheels of cars on their love mission. Be careful on your travels. Amphibians are one of the most endangered vertebrate groups on earth. Better to get out of the car, lie down on the ground with your camera, and capture the frog's beautiful eyes.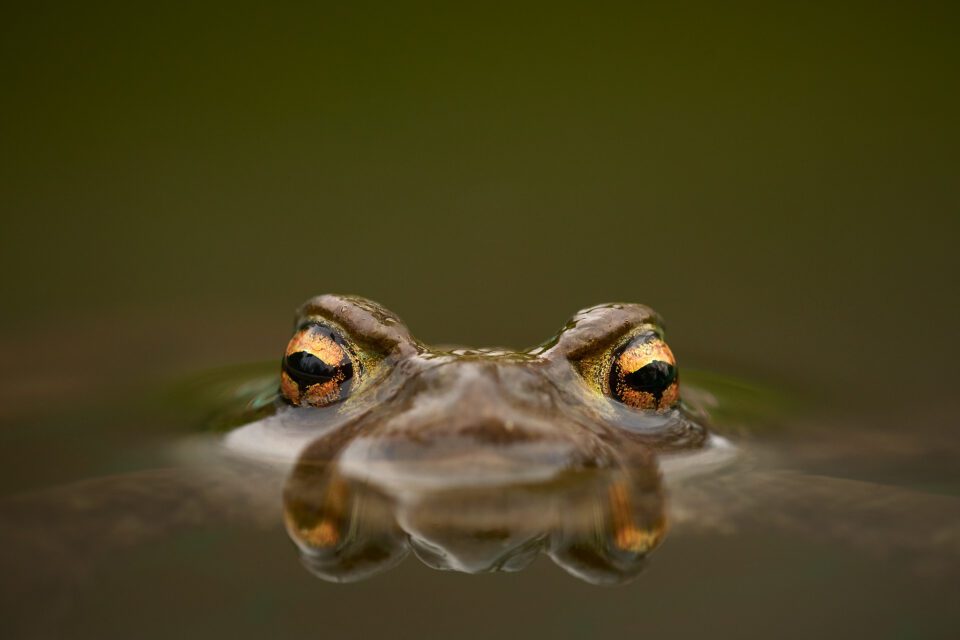 Recent Announcements
The Rumor Mill
Nikon Z8 and another full-frame camera in 2023
In an attempt to learn something other than what is available on Nikon Rumors, I called my reliable source at the Nikon representative office. To my disappointment, I didn't learn anything new, even off the record. Interestingly, information about the Nikon Z9 was available months before its launch. But with the Z8 (if it will even be called that) Nikon is being exceptionally secretive.
Perhaps next week or the week after, Nikon could deliver a pre-production sample. I might tell you more then, that is, if I have permission. So far, all we know for sure is that the new camera will not have a vertical shooting grip and will not be pink. Sensor resolution and user interface remain a mystery.
According to Nikon Rumors, Nikon is planning to release another full-frame camera this year. It would be neither a successor of the Z6II nor of the Z7II. So really something new! But whether it's going to be a video-oriented camera, a camera with a retro design, or anything else, we'll have to wait at least until fall to see.
Leica Q3 Specifications Update
A few weeks ago, I informed you that Leica was preparing a successor to its popular Q2 model (I don't mean the Q2 with Mickey Mouse). I mentioned that it probably won't be a revolutionary upgrade, either. In the meantime, new specs have appeared on Leica Rumors, so let's have a look at them.
The Q3 is expected to borrow the sensor from the high-end M11. This means that the resolution would increase from the current 47.3MP to 60MP. The lens is actually a fixed 28mm (with a maximum aperture of f/1.7).
Similar to the M11, there will be internal memory and USB-C battery charging. An optional grip with wireless charging will most likely be released as an accessory. The viewfinder should also be improved. However, those expecting 8K video will likely have to keep waiting.
Canon is about to introduce the first tilt-shift AF lenses
Product and architecture photographers have been looking forward to tilt-shift autofocus lenses for a long time. And it looks like they might be getting them soon. According to Canon Rumors, two lenses with this feature are on the horizon – the Canon TS-R 14mm f/4L and the Canon TS-R 24mm f/3.5L.
Photo Contest Corner
Topic: Trees and Water
Fees: $40 per entry (an entry includes up to 5 photos)
Prize: Exhibition at Black Box Gallery. For photographs selected for exhibition, Black Box will provide free printing, matting and framing. Black Box Gallery takes a 50% commission on all sales, 50% goes to the photographer.
Deadline: April 11
Topic: Applicants must submit a portfolio of ten unpublished images. The portfolio must have a thematic and stylistic unity.
Fees: Free
Prize: 1st prize: CHF2.000, 2nd prize: CHF1.500, 3rd and 4th prize: CHF1.000.
Deadline: April 16
Good Deals and New Sales
At B&H Photo Video, World Backup Day sales are currently in progress. They are offering interesting prices on a number of memory-related items, from memory cards to hard drives. The only thing missing is brain supplements to improve your own memory. Still, you might find the following items useful.
Memory Cards:
SanDisk Extreme PRO UHS-II SDXC with write (W) speeds of 90MB/s and read (R) speeds of 300MB/s in capacities ranging from 32GB to 256GB with discounts up to $120.
SanDisk Extreme PRO UHS-I SDXC for cameras that do not support the UHS-II standard or where write speed is not critical. Available capacities range from 32GB to 1TB. Speeds are W30/R200 MB/s. There is also a discount of up to $120.
CFexpress Type B cards are among the fastest, but also the most expensive, cards you can plug into your memory card slot (if your camera has one). But you can save some money here, too. The ProGrade Digital 256GB card with a W1400/R1700 MB/s ratio is now available for $140 ( was $290). The equally fast SanDisk Extreme PRO in capacities from 64GB to 512GB are now priced from $100 (was $150) to $430 (was $600).
A great value is the Angelbird AV Pro MK2 with W1550/R1785 MB/s speeds, which costs $350 (was $480) in the 1TB capacity. If write speed isn't your primary concern, you can save a few hundred dollars by buying the Angelbird AV Pro (W850/R1785 MB/s) memory card, which has a capacity of 512GB for $150 (was $180).
Portable SSD:
The Samsung T7 Shield Portable SSD will offer IP65 certification over similarly fast competitors. That means it's water and dust resistant. In addition, the manufacturer says the SSD should survive drops from up to 9.8 feet. Three color options are available. The price for the 2TB version is $140 (was $200).
Other Pages of Interest
The prestigious World Press Photo photojournalism competition has announced its regional winners. See the best images selected by an international jury from more than 60,000 images submitted by photographers from nearly 130 countries. As always, the winning photos document some of the world's most important events of the past year. The war in Ukraine, the climate crisis, the stories of refugees from Africa and South America, as well as the mysterious world of Moroccan oases.
Following up on the previous post, I'd like to recommend a movie that gives a unique insight into the work of a journalistic photographer. The documentary War Photographer by Christian Frei describes the work of the famous photojournalist James Nachtwey. For a photographer, the documentary provides a very interesting behind-the-scenes look at the work of a war photographer, how he interacts with the people he photographs, when he presses the shutter of his camera. Be prepared for an emotional experience.
But now away from a world full of human pain and suffering. Here are the winning images of the World Nature Photographer of the Year 2022.