It's been a few years since I stood on the summit of one of the highest active volcanoes in the world, the mighty Cotopaxi (5,897 m). It was 2009, and besides the ice axe and crampons, I also had my Nikon D… Or you know what, I'll give it to you as a riddle. Can you guess with which camera I took this photo? By the way, you'll soon be able to download it along with many others in an upcoming expansion of Photography Life's Raw Image Database. But now on to last week's news.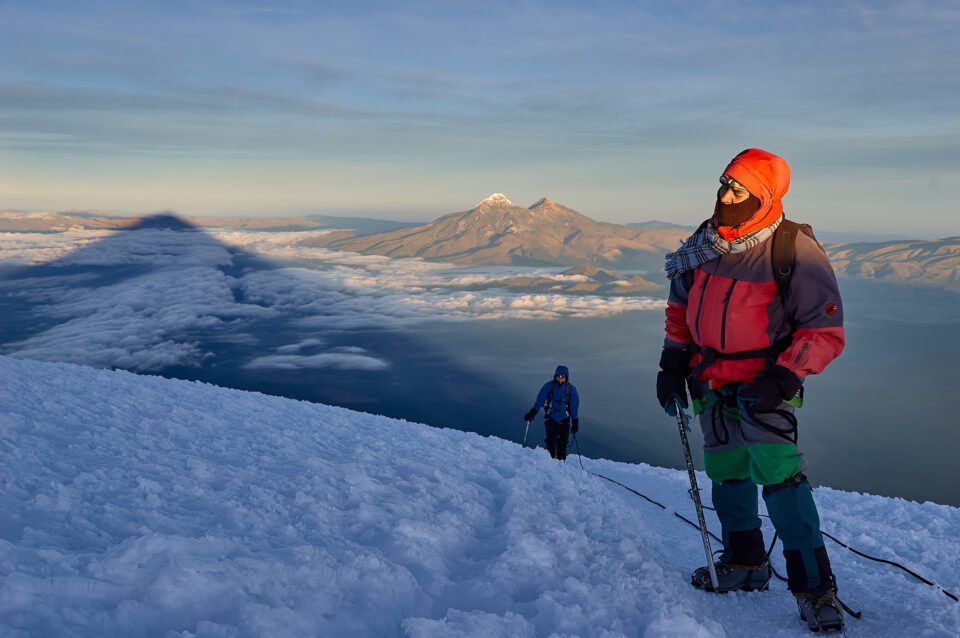 Recent Announcements
The Rumor Mill
New retro Nikon camera behind the corner?
In my early days of photography, when I was a student, I fell in love with the Nikon FM 2. I eventually bought the last of the FM series, the FM 3a, for work related to my master's degree. I skipped the Nikon Df because its autofocus was also "retro" (a legacy from the Nikon D600), and Nikon's Zfc did not interest me due to the very small range of APS-C Nikon Z lenses.
But according to Nikon Rumors, I might have another chance to add a digital retro body to my arsenal by the end of the summer. If this camera has a design based on the iconic F3, a stabilized full-frame sensor, and thoughtful controls, my finger would be hungrily circling over the "pre-order" button. How about you, would you be tempted by a modern retro Nikon?
Upcoming telephoto lenses from Sigma
Rumors about two new lenses from Sigma have surfaced on Canon Rumors. One is said to be a classic 70-200mm f/2.8, while the other seems to be an APS-C 50-140mm f/2.8 (roughly a 70-200mm equivalent). The only known detail about the full-frame lens is that it will zoom externally. This implies a more compact size and probably a lower price.
Photo Contest Corner
Topic: Black and White
Fees: $40 per entry (an entry includes up to 5 photos).
Prize: Exhibition in Black Box Gallery. Gallery takes a 50% commission on all sales, 50% goes to the photographer.
Deadline: July 12
Topic: 20 different categories divided for Professional and Amateur sections.
Fees: $25 per entry in the professional category and $20 in the amateur category.
Prize: Grand Prize is $2,000 for Professional Winner and $1,000 For Amateur Winner.
Deadline: July 16
14th Epson International Pano Awards
Topic: Nature and landscapes, Build environment and architecture
Fees: $22 per entry in the open category and $20 in the amateur category.
Prize: Total prize pool worth over $40,000, including $14,000 cash. The overall winner takes $3,000 and an Epson Supercolor P-7070 printer and other prizes.
Deadline: July 17
Good Deals and New Sales
The traditional 4th of July sales have started at B&H. Of the wide selection, a discount on a trio of Canon RF mount lenses covering focal lengths from 28mm to 500mm caught my eye.
You can also get three Canon cameras for interesting prices. Namely, the first generation Canon EOS R6 (was $2,299, now $1,999) and the Canon EOS R5 (was $3,899, now $3,399). With the R5, you will get the Canon BG-R10 battery grip as a bonus (normally $299). Finally, if photography for you involves the sound of a mirror slapping, the former flagship Canon EOS-1D X Mark II is now available for half its original price (was $5,999, now $3,000).
A classic among action cameras, the GoPro HERO11 Black (was $499, now $399) has 5.3K 60p, or up to 8x slow-motion at 2.7K 240p. The HERO11 Black has two displays, waterproofing to 10m (33ft) without a housing, and plenty of optional accessories.
Other Pages of Interest
Imagine you are photographing baseball. A player hits the ball, and it heads straight for you at almost 100 miles per hour! You press the shutter button at the perfect moment, but suddenly, your blackout-free viewfinder blacks out. For good – since the ball has hit the front element of your expensive Sony FE 400mm f/2.8 GM telephoto lens. Does that take too much imagination? Well, this is what happened to photographer Jim Rassol. However, at least this story has a happy ending.
Last week, the results of the 2023 Audubon Photography Awards were announced. Along with the winning photos, here you can see an interesting experiment that Audubon ran. They paired the photographs alongside AI-produced images, based on descriptions of the winning photos. The project was meant to demonstrate that real photography will always have a place in the world, while raising questions about the ethics of rapidly-improving AI image generation technology.
Next year, a trip to southern Ecuador is on my list. There, in a remote area of the high Andes, a bird lived in secret until recently. The Blue-throated Hillstar was first discovered in 2017 – and you can read about it here.