Dear reader, is landscape photography your photographic passion? Then in the new year I wish you many golden hours. Do you shoot portraits and street photography? Then let there be many interesting faces and situations in front of your lens. Or, are you a wildlife photographer? If so, I hope you find the perfect animal and moment this year.
No matter what kinds of photos you take, on behalf of our entire team, let me wish you all good luck, good health, and good light. May all the news in the new year be happy.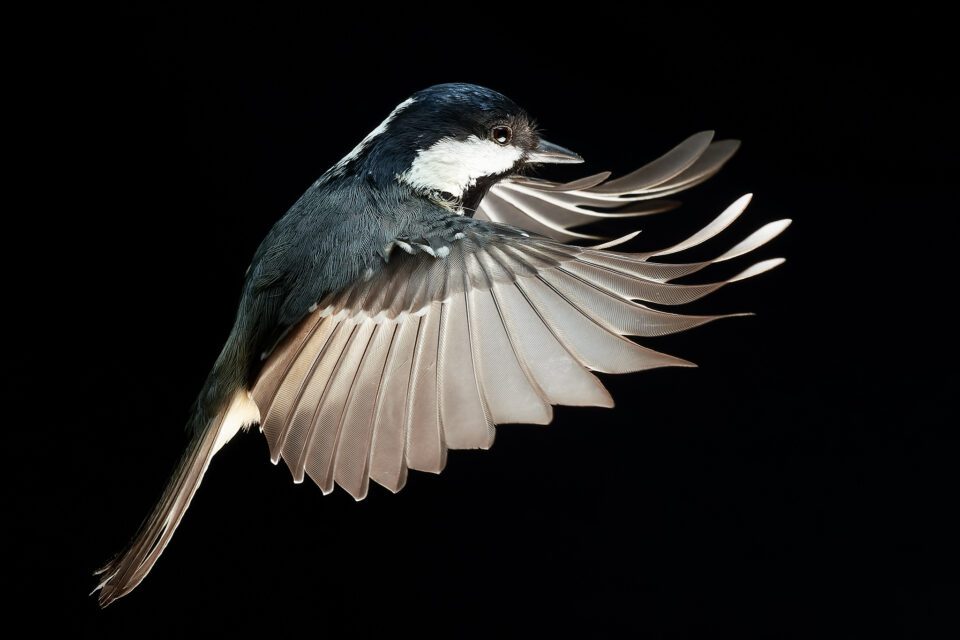 Recent Announcements
Laowa 6mm f/2 Zero-D MFT: Ultra-wide (121.9°angle of view) manual lens for Micro 4/3 cameras promising very low distortion. The minimum focusing distance of 9cm is sufficient for wide-angle close-ups. Weight 188g, 58mm filter thread, auto aperture, and 5 aperture blades for 10-point sunstars. Priced at $499.
Viltrox AF 75mm F1.2 XF Pro: Fast lens for Fuji X-mount cameras. Angle of view is equivalent to 115mm on full-frame. The aluminum alloy tube houses 16 elements in 11 groups, the front of which is coated with HD Nano multi-layer coating. It's an autofocus lens with full compatibility, plus a USB-C port for firmware updates. Price of $549.
DaVinci Resolve for iPad: One of the best video editing apps, now also for iPads. Optimal results with M1 and M2 chips, but it will also run on older models with some performance limitations. The app is free to download via the App Store.
The Rumor Mill
Panasonic S5II with new AF technology?
According to a report on Mirrorless Rumors, we could see the introduction of a new camera from Panasonic as early as this week. One of its defining features could be a brand new autofocus system, maybe with LiDAR technology (Wikipedia page here).
Panasonic also has an official video on their YouTube channel entitled LUMIX New Year New Phase, which may indicate that their new technology is phase-detect autofocus.
Ricoh rides against the waves of time
Ricoh (manufacture of Pentax DSLRs) certainly has the courage to go its own way. So far, it has remained steadfast in producing DSLRs while Nikon and Canon moved to mirrorless. Now, it even looks like the company might return to making film cameras under the Pentax brand! I hope that Pentax finds its niche under the photographic sun. After all, I started out on a Pentax SLR years ago.
Via Ricoh Imaging
TTArtisan AF 32mm f/2.8 Lens for Sony
This compact lens has so far only been available to Nikon Z mount users. According to Sony Rumors, Sony camera users will be able to enjoy it very soon.
Photo Contest Corner
Minimalism Photography Competition
Topic: Your vision of minimalism
Fees: $12 to $36 (for up to 6 entries)
Prize: Cash Awards up to $10,000 to the Top Three Photographers
Deadline: January 7
Topic: Wildlife (animal portraits and animal behavior) and wildland (scenes in nature and abstract nature)
Fees: £9 to £32 (for up to 6 entries); your entry fee will be used to plant one tree for each submitted photo
Prize: 50% of the revenue from the entry fee will be divided among the winners.
Deadline: January 7
Topic: Black and White
Fees: $40 per entry (an entry includes up to 5 photos)
Prize: Exhibition with the opportunity to sell your photos (50% goes to the photographer)
Deadline: January 11
Good Deals and New Sales
The holidays may be over, but the discounts aren't. On the contrary. Do you need a high-res camera for slower-moving genres like landscapes or architecture? Then consider the two interesting offers below.
For starters, the first-generation Nikon Z7 is currently at a good price in various kits. You'll pay $1,797 (was $2,797) for the camera body and bag. Likewise, it's $2,544 (was $3,744) for the kit with the Nikon Z 24-200mm f/4-6.3 VR lens. (By comparison, the new generation Nikon Z7 II in the kit with bag and 64GB card costs $2,597.)
Need more than twice the resolution of the Nikon Z7 for your work? Why not! If that applies to you, the Fujifilm GFX 100S medium format mirrorless camera is worth considering. Its 102MP sensor can really capture a lot of detail. You can read our review here. The current price is $5,499 (was $5,999).
Other Pages of Interest
Unfortunately, our planet is not thriving. As photographers, we have the opportunity to motivate people to protect it through our images. Just visiting some places and spending our money there can help. Another possibility is to support a project that is dedicated to conservation. Purchasing some of the amazing photographs in the Vital Impacts project will support the next generation of environmentalists through Jane Goodall's Roots and Shoots and the Vital Impacts Environmental Grants and Mentorships.
Let me stick to the theme of helping the world through photography. World-renowned National Geographic nature photographer Joel Sartore set out to photograph 20,000 species of animals in human care as part of his Photo Ark project. The last major milestone – numbered 13,000 – was the critically endangered Spoon-billed Sandpiper. More years of effort are yet to come for Joel Sartore. Watch his work and support nature conservation.
Do you also like the stories behind the famous photos? Few wildlife photographs have stuck in my mind like Steve Winter's P-22 cougar. The iconic beast in front of the equally iconic Hollywood sign is familiar even to those who aren't photographers. The cougar in the photo, P-22, sadly passed away on December 17th. In this video, Steve Winter talks about the story behind this memorable photograph.