Alongside our photography tutorials, reviews, and personal essays, something we try to do at Photography Life is bring you inspiration from different corners of the photography world. One such story that caught my eye yesterday was the list of winners from Nikon's yearly photography contest.
Too often, it feels like photo contests only exist to pit photographers against each other in a mad scramble to appease the same set of clichés as always. It's easy to forget that good photography compositions still exist to elevate the best examples of what photography and storytelling can be. Done well, they can remind us of perspectives that we've forgotten or introduce us to new ones.
That's why the winning photos from the 2022-23 Nikon Photo Contest stood out to me. Under the theme of "Beloved," the winning photos this year – largely documentary work – offer a much-needed sense of connection in a world that feels increasingly fragmented. They are powerful, well-captured, and very human.
That isn't to say that the winning photos are totally carefree and cheerful. Even in the happiest scenes, the often dark or crowded compositions show that there is no utopia beneath the surface. However, Nikon's judges have managed to avoid the misery fests that often win documentary photo contests by focusing, instead, on the better angels of our nature.
With that introduction, here are the winning photographs and videos from the Nikon contest this year. I hope you find them as striking as I did.
Grand Prize, Single Photo: "Tears in the Rain" by Austin Garcia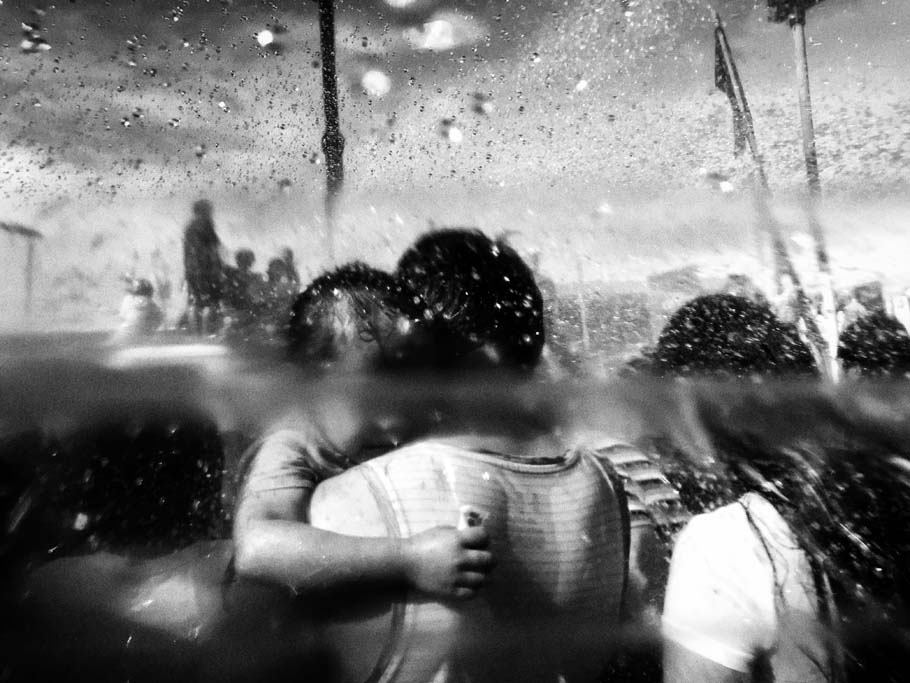 Artist's Comment:
During the well-known festival here in Angono called the "Higantes Festival" I was drawn to this subject wherein a child was clinging tightly to his father, while around the child was chaos caused by the celebration of the festival. Water was splashing everywhere and in this particular scene you can see the amount of the water being thrown into the crowd.
I am very grateful to be this year's winner of the Single Photo Award. This photo is very special to me as I relate myself towards the child and her obvious clinging gesture towards her parents. In the case of my phot, It appears to be his father that she is holding on. The chaos caused by the water all scattered in the air, bring balance towards the child desperately holding on to what she has. In life, evil and chaos is constantly around us and we must find something worth holding onto, just like my photo. Again, I want to thank Nikon for trusting my photo and proclaiming it as their winner. It is truly an honor to be part of this competition.
Excellence Award: "She Remembers" by Michael Snyder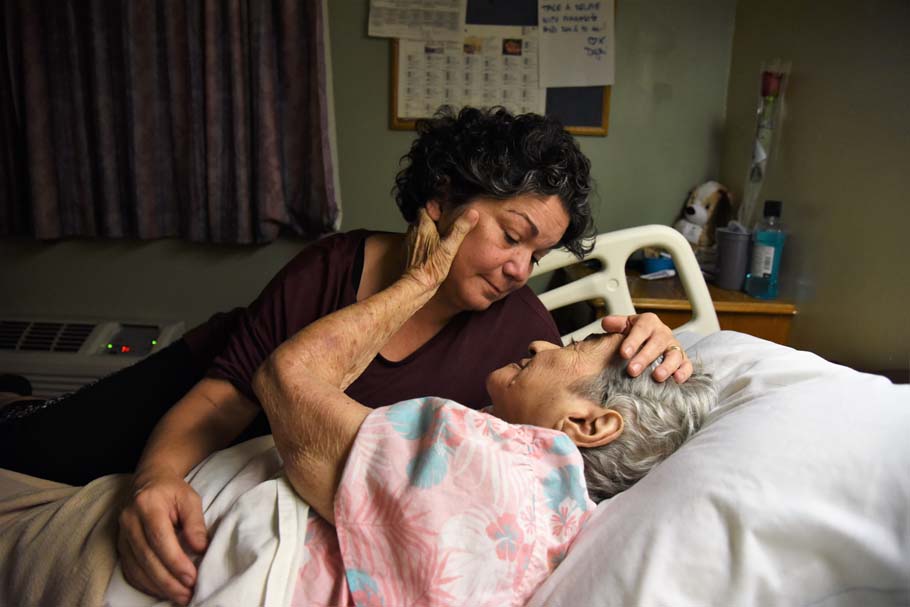 Artist's Comment:
My wife's mother touches her daughters face at the moment she recognized her. Diagnosed with Alzheimer's Disease, her memory had all but faded with our visits. On this night, as soon as my wife sat down next to her, she called out my wife's name, then looked at me taking the photo, then forgot who my wife was. Her mother passed away this morning at 3 a.m., October 31, 2022.
Special Encouragement Award: "Hot Water" by Ahmet Fatih Sönmez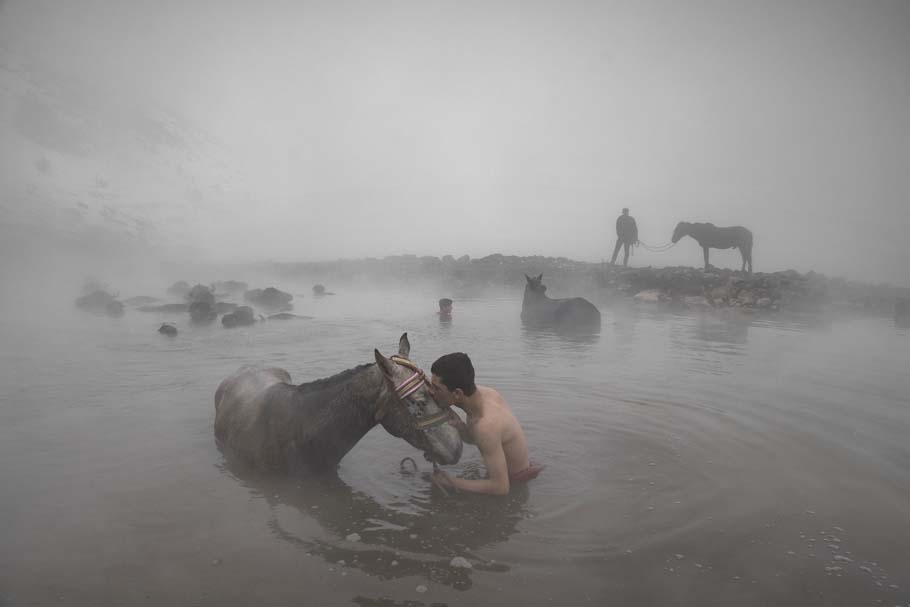 Artist's Comment:
In eastern Turkey, the winter months are quite harsh. People living in villages come to the area where the hot water comes out to comfort their animals, clean and care for them. While doing this, they show their love for them.
Special Encouragement Award: "Transmigration of Loved Ones" by Maruf Shimanto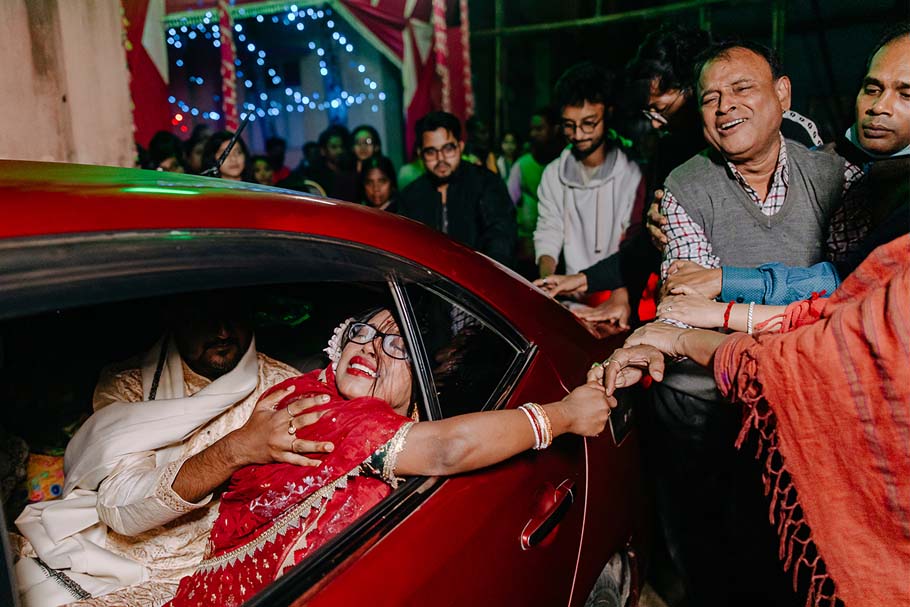 Artist's Comment:
According to Bangladeshi culture, when a girl gets married, she has to leave her home. From this infinite love and affection of the father, she is transferred to her husband's house. This migration of loved ones is a given in this culture.
Special Encouragement Award: "A Mother's Journey" by Fahim Mahmudur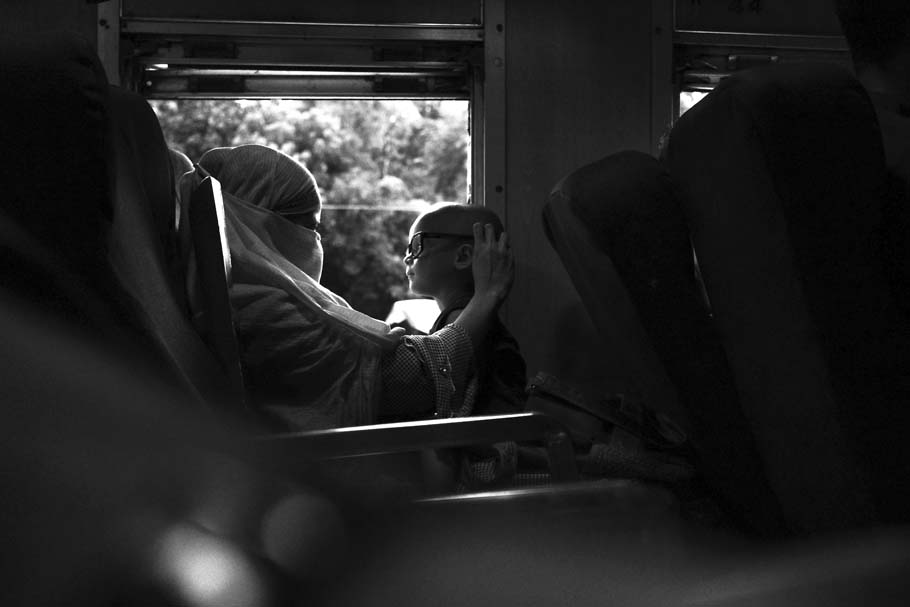 Artist's Comment:
A mother and her son traveled on a train in Bangladesh, heading towards the city for the son's medical treatment. The sound of his laughter, the feeling of his hugs and the memories of happier times flooded her mind. The reality of her son's illness was too much to bear. She whispered prayers, hoping for a miracle. The train chugged on, but her heart felt heavy as she faced an uncertain future.
Special Encouragement Award: "Fidelity" by Meriç Aktar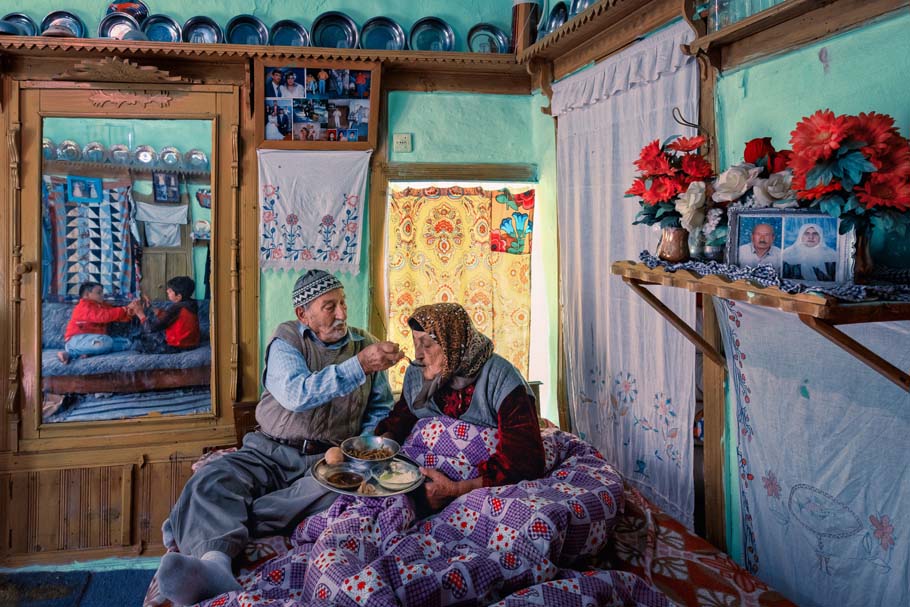 Artist's Comment:
In Hatay Province, Turkey, Uncle Mehmet is helping his wife called Fatma having her lunch who has trouble of walking and is bedridden for 5 years. At that time, two of their grandsons are playing on the sofa. The couple, being married for 48 years, helps each other at every stage of life. Fatma, whose hands are shaking due to her illness, is having lunch by the help of her husband every noon.
General Public Award: "Thirsty Calf" by Me Ko Lay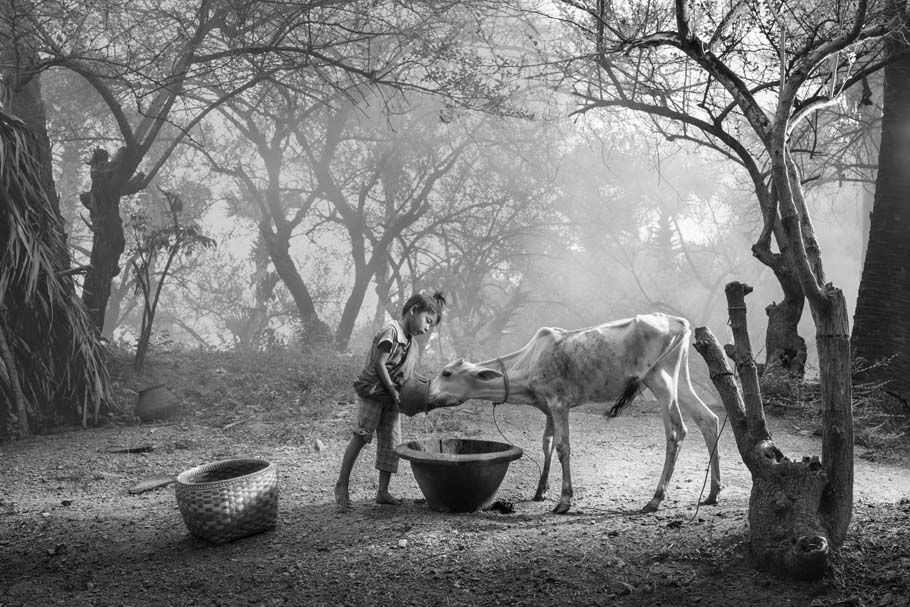 Artist's Comment:
It is a picture of a child giving water to a thirsty calf in a hot, dry summer. I am honored to receive an award from Nikon Photo Contest. I would like to thank the competition for giving me this opportunity.
Photo Story: "My Beloved Teacher" by Suman Ballav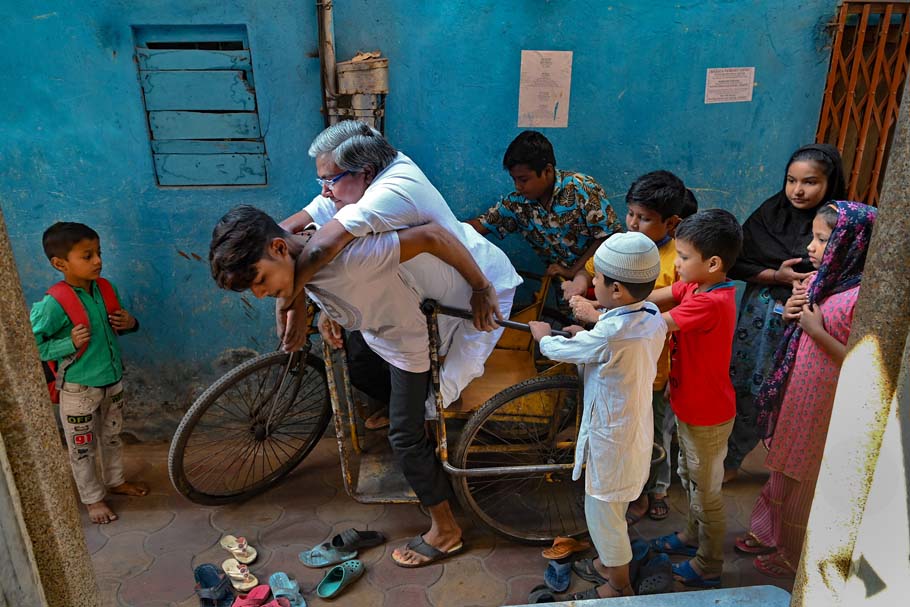 Artist's Comment:
School teacher affected by Poliomyelitis disease continuing his duty and struggling with health issue. Because of disabilities students help him out to reach school. Students love him so much even they help to drink water to everything whatever he needs. Students make him happy and help to forget all his disabilities he had. It is the humanitarian bond between teacher and his beloved students.
See the full series of "My Beloved Teacher" here
Photo Story: "A Father Trapped in Time" by Wang Chuan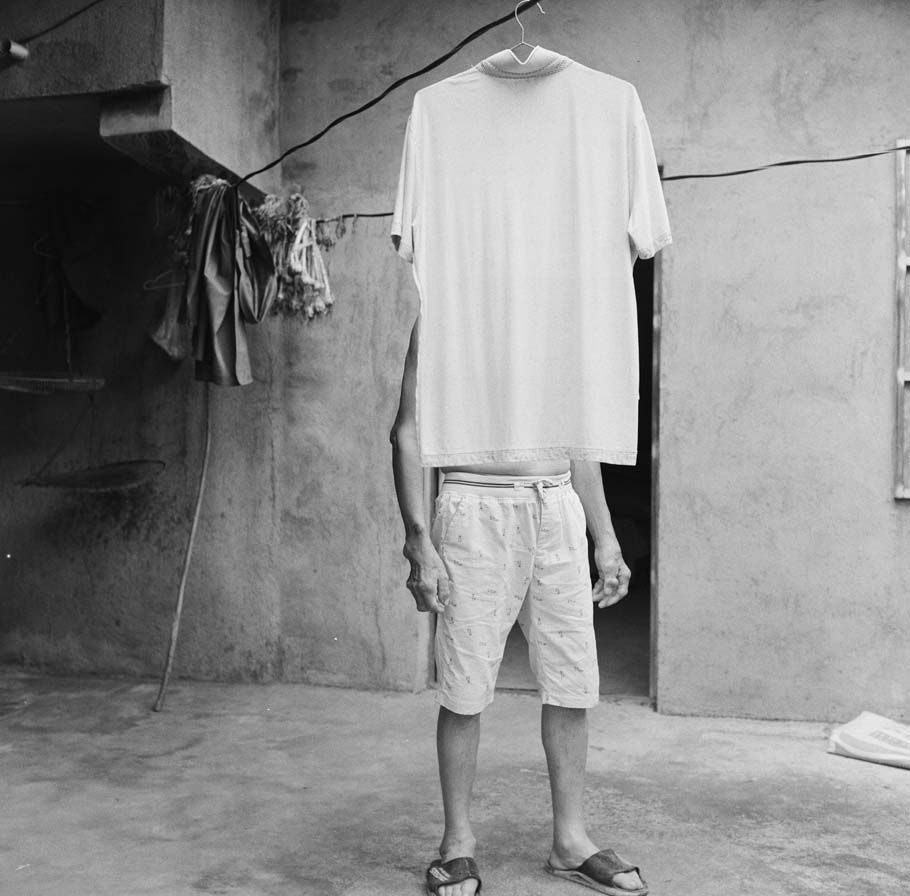 Artist's Comment:
"Everyone can only walk with you for a while." The sudden death of my mother left my father somewhat at a loss. Since I have to work out of the town during the weekdays, leaving my father alone at a large and seemingly extraordinarily cold home. I sometimes take time to go home to accompany him and clearly feel my father's strength as the head of family. I also understand my father's loneliness behind his strength. In the daily routine of working, resting, eating, sleeping… My father calmly accepted this cyclical journey of life.
See the full series of "A Father Trapped in Time" here
Photo Story: "His Invisible Presence" by Natcha Wongchanglaw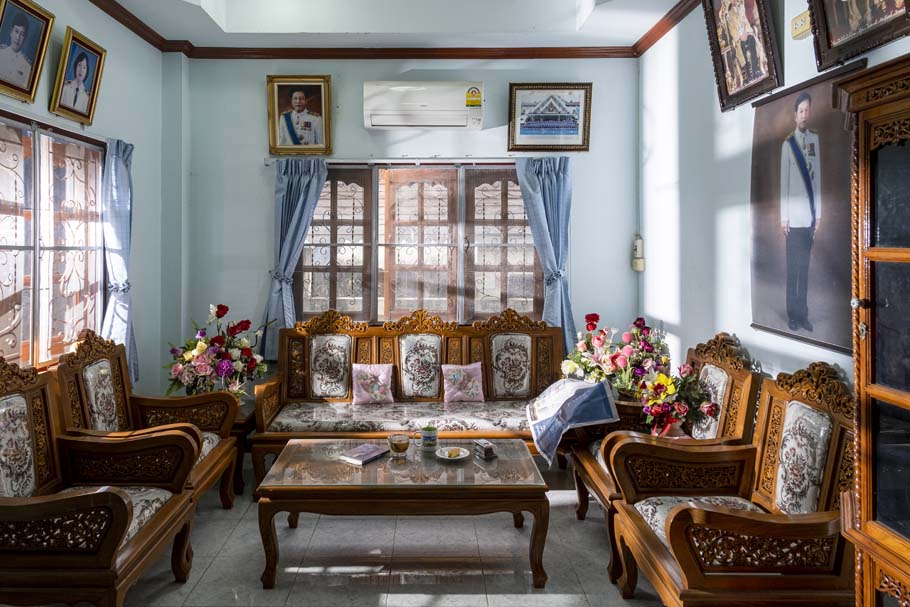 Artist's Comment:
Life is far too short. Until my father unexpectedly passed away, I never understood it. From the moment he fell ill until he passed away, I was present for the entire event and observed it take place. Using my personal experience to present how my late father has passed, yet his presence is still felt everywhere—I wish to investigate the subject of my loved one's invisible presence in this work.
See the full series of "His Invisible Presence" here
Photo Story: "A Love That Doesn't Fit in Bed" by Tiago Magalhães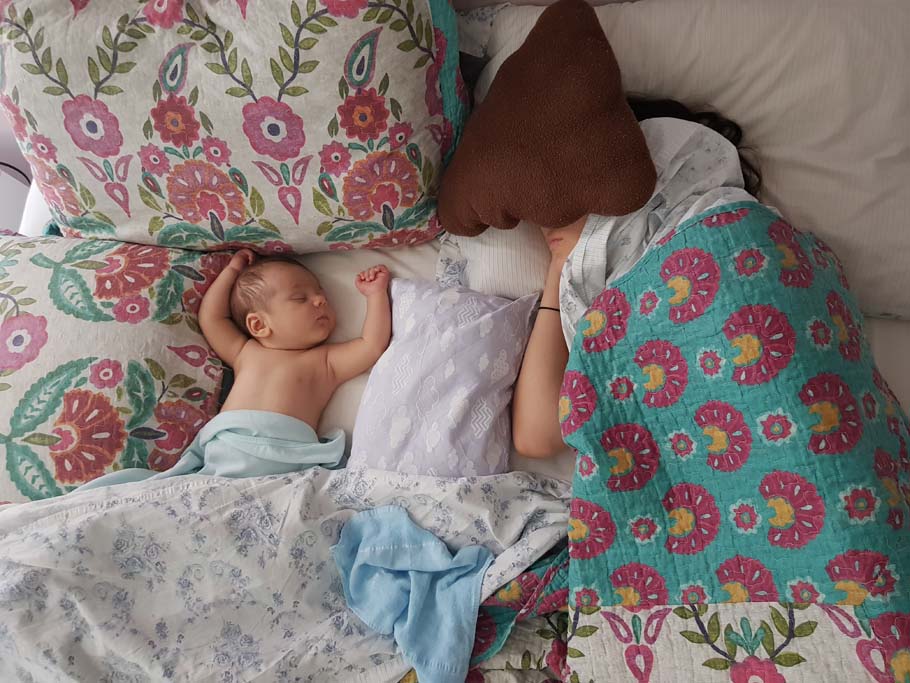 Artist's Comment:
Gabriel was born in November 2018 and, since then, I discovered a love that doesn't fit in words. Maybe it fits partially in these 5 images. In the beginning, Gabriel used to sleep with me and my wife, in his baby crib; now he comes to our room when he has a nightmare or wakes up to piss. Result: I lost my place; the family album won a different way to register his growth.
See the full series of "A Love That Doesn't fit in Bed" here
Photo Story: "The Last Portrait!" by Mehrdad Vahed Yousefabad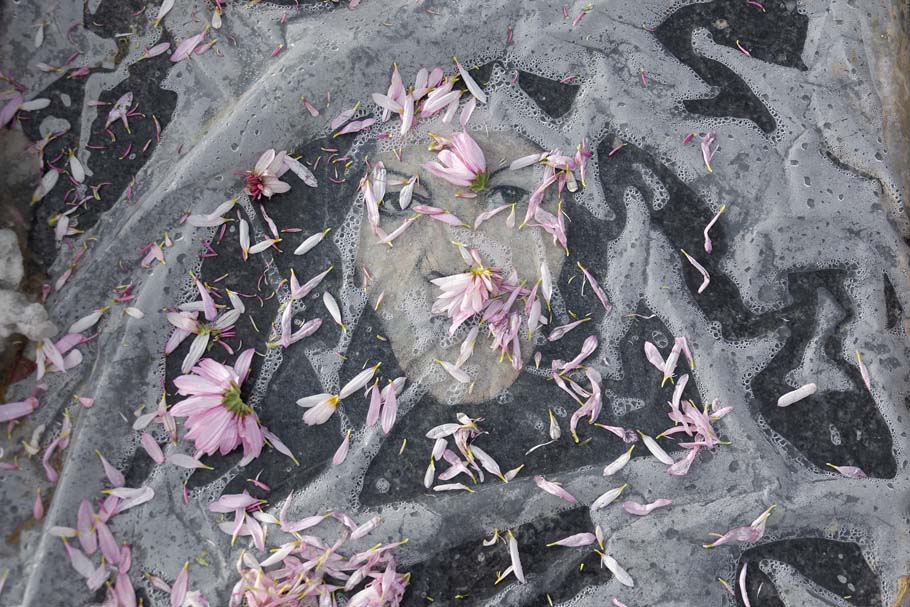 Artist's Comment:
Vadi-Rahmat cemetery of Tabriz, Blocks 65 and 57, mothers, fathers, husbands, wives and childrens are sleeping at here. They are the victims of the Covid-19 epidemic buried in these blocks. According to Iranian culture and customs, a portrait of the deceased is engraved on a tombstone. The last portrait of them… (The first and last picture are about my aunts who died by Covid-19).
See the full series of "The Last Portrait!" here
Short Film Contest (Theme Next Steps) Grand Prize: "Margaret Gallagher Is Real" by Josh Spindler
Excellence Award: "Soldier" by Armin Pourmohammad
Excellence Award: "Uncle Pon-Pon" by Darwin Matias
Special Encouragement Award: "Fading Shades" by Arun Yoganathan
Special Encouragement Award: "Misia. A Love Letter to My Daughter" by Andrzej Rudz
Special Encouragement Award: "As Above" by Kemi Adeeko
Special Encouragement Award: "Searching for Francisco" by Erick Gael Beltrán
General Public Award: "The Apartment" by Nicolás De Aguinaga
Excellence Award (Super Short Category): "See You Later" by Ryan Simpson
This short film doesn't embed properly, but you can watch it on YouTube directly.
Special Encouragement Award (Super Short Category): "Future" by Wojciech Koszyk
Special Encouragement Award (Super Short Category): "The Last" by Yohanes Kardono
Special Encouragement Award (Super Short Category): "Our Next Steps Decide Everything" by Aiden Nicell
Special Encouragement Award (Super Short Category): "Matthew's Well" by Darwin Matias