The last two weeks have been very busy for me. I am working on multiple reviews of Canon, Nikon and Fuji lenses and you will be seeing many lens reviews coming up this summer. At the same time, I have been shooting with the Nikon D3200, D4 and D800E DSLR cameras, so I will be sharing my thoughts on these fairly soon as well. One question that keeps popping up over and over again from our readers, revolves around the autofocus problems on Nikon DSLRs. Specifically, these questions are on front focus/back focus problems with lenses, the left AF focus point issue found on some Nikon D800 bodies, use of 2x teleconverters with the new Advanced Multi-CAM 3500FX (on D4 and D800/D800E), etc. Since there is a lot to cover, I will be publishing articles on each topic with my findings and thoughts I have thus far.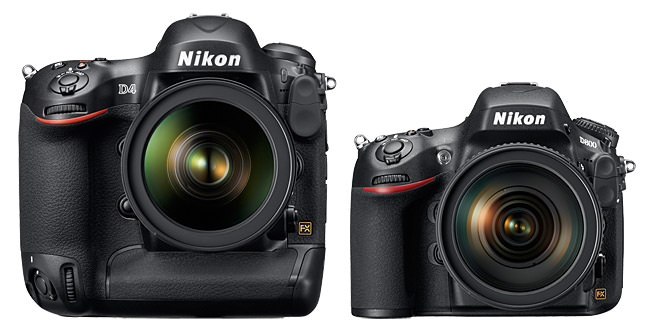 As with any product that is manufactured, there is always a chance that it is defective. I am finding Nikon's QA (quality assurance) controls to be rather weak lately, especially given the fact that it is manufacturing such fine tools as the Nikon D800 with lots of resolution. Yes, Nikon has had a wonderful year so far with so many great announcements and phenomenal products, but it almost seems like it is rushing its products from the manufacturing plants too quickly, without properly testing all equipment before it is sent out. As a result, we are seeing many defective DSLR cameras with lenses. I have been shooting with Nikon gear for the last 6 years and this is the first time I am seeing really badly calibrated DSLRs (D800E and D4), along with some pro lenses. I can understand when there is a problem with an entry-level camera and a kit lens, but it is unacceptable for Nikon to ship faulty professional equipment that is worth thousands of dollars.
Are the Nikon DSLR autofocus problems real and should you be concerned? Yes, these problems are real and you should definitely be concerned if you are buying ANY DSLR with a phase detect sensor (most mirrorless cameras are excluded from most of these issues). So this means that the upcoming articles are not just for Nikon users, but for anyone who owns a DSLR or is considering to own one soon.
Stay tuned for the following articles:
1) How to quickly test your DSLR for Autofocus issues
2) How to calibrate lenses (using AF fine tune)
3) How Phase Detection Works
4) Focus Shift
5) A bunch of articles on Optical Problems
There might be a few more articles related to autofocus that I will be adding to the list.