Back in July, Nikon teased us with its "development announcement" of the upcoming D850 camera. Aside from a teaser video and some hints here and there about what to expect from the upcoming DSLR, Nikon gave no other information, so we had no clue what to expect in terms of specifications. Today, the company has finally revealed the upcoming high-resolution monster, the Nikon D850. And I have to say, this is without a doubt Nikon's most technologically advanced cameras to date. First of all, Nikon was able to cram quite a few pixels into the full-frame sensor – 45.7 million of them to be exact. However, that's not the impressive part, since we have already seen a full-frame sensor with even more resolution. What's truly impressive, is that Nikon has been able to deliver this resolution at a whopping 7 frames per second (fps), which is one heck of a lot of data to push through any camera! Autofocus-wise, the Nikon D850 gains the same powerful AF system from the Nikon D5 (with a total of 153 autofocus points) and with the added power of a battery back, it is possible to even get to 9 fps, which makes the camera a versatile choice for all kinds of photography – from landscapes and macro to sports and wildlife. In addition, Nikon has also made the D850 an attractive choice for movie makers, because it can deliver 4K video shooting without any cropping. Couple all this with a few extra features and functions that we have never seen on any Nikon camera before, and the D850 looks like an absolute monster. Let's take a look at what the camera has to offer in more detail!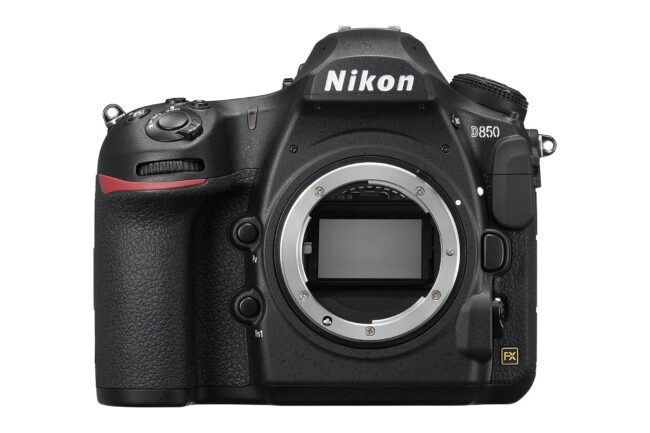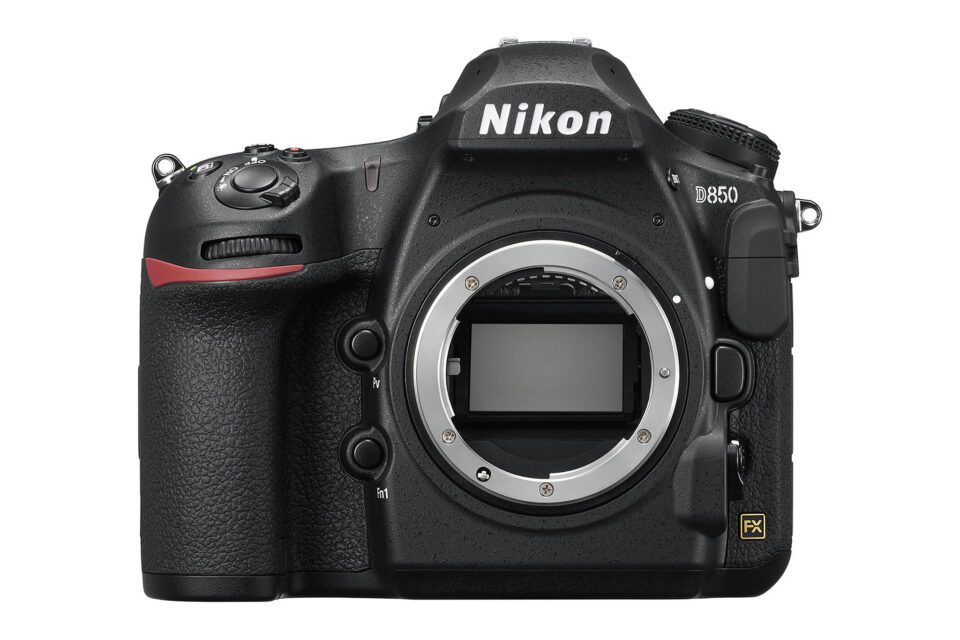 It looks like Nikon is throwing everything it has in its arsenal towards the Nikon D850, since it can be categorized as a "do it all" camera. The D850 reminds me of the D700 at the time it came out, with its impressive specifications that appealed many types of photographers. Since then, we have not had a camera that has been as versatile as the D700 – it seems like Nikon either wanted its fan base to pick a high-resolution, but slow camera (D800, D800E, D810) or a dedicated high-speed camera for action photography (D5, D500). But now with the D850, the two lines are merged into one: an ultra high-resolution camera that is capable of shooting action up to 9 fps. And considering that Nikon has also delivered a 4K-capable camera that can take a full advantage of the full-frame sensor (with the ability to output 4:2:2 uncompressed video via HDMI), it makes the D850 a one stop shop for videographers as well. It almost seems like Nikon has prepared to make the D850 the most capable camera on the market and draw as many people to switch to it as possible. Without a doubt, this release is going to sting the competition on all fronts, especially once you factor in the price – at $3,300, it is a beast of a camera that beats everything else on the market both in terms of features and price. Many of us Nikon shooters were worried that the D850 will be priced high with these specifications, but if you factor in the inflation, the D850 is actually cheaper than the D810 was when it was announced!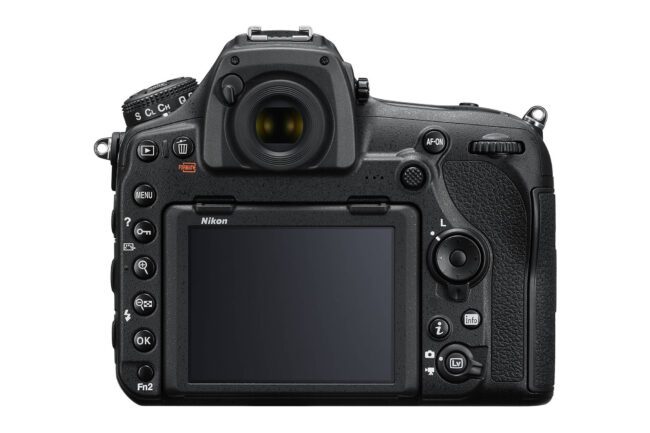 Below are the detailed specifications of the Nikon D850:
Nikon D850 Specifications
Sensor: 45.7 MP FX BSI Sensor, 4.35µ pixel size
Sensor Size: 35.9 x 23.9mm
Resolution: 8256 x 5504
Native ISO Sensitivity: 64-25,600
Boost Low ISO Sensitivity: 32
Boost High ISO Sensitivity: 51,200-102,400
RAW Formats: 45.7 MP (Full Size), 25.6 MP (Medium Size / mRAW), 11.4 MP (Small Size / sRAW)
mRAW / sRAW File Support: 12-bit lossless compressed
Processor: EXPEED 5
Metering System: 181,000-pixel RGB Meter
Dust Reduction: Yes
Weather Sealing/Protection: Yes
Body Build: Full Magnesium Alloy
Shutter: 1/8000 – 30 seconds
Shutter Durability: 200,000 cycles, self-diagnostic shutter
Storage: 1x XQD slot and 1x SD slot (UHS-II compatible)
Viewfinder Coverage: 100%
Viewfinder Magnification: 0.75x
Speed: 7 fps, 9 fps with optional MB-D18 battery grip
Built-in Flash: No
Autofocus System: Multi-CAM 20K AF sensor
AF Sensitivity: -4 EV at the center point
AF Detection: Up to f/8 with 15 focus points
LCD Screen: touch-enabled 3.2 inch diagonal tilting LCD with 2,359K dots
Movie Modes: 4K UHD @ 30 fps max
Slow Motion HD Video: Yes
Movie Exposure Control: Full
Movie Output: MOV, MP4
Time Lapse: 4K and 8K Timelapse
In-Camera HDR Capability: Yes
GPS: Not built-in, requires GP-1 GPS unit
WiFi: Built-in
Illuminated Buttons: Yes
Focus Stacking Feature: Yes
Focus Peaking for Stills and Video: Yes
Wireless Radio Flash Control: Yes
Silent Photography Mode in Live View: Yes
Bluetooth: Built-in
Battery Type: EN-EN15a
Battery Life: 1840 shots (CIPA)
USB Standard: 3.0
Weight: 915g
Dimensions: 146 x 124 x 79mm
Price: $3,299.95 MSRP
Aside from these base specifications, the Nikon D850 has a number of other features that we have never seen on other Nikon DSLRs before. For example, there is now a "Silent Photography Mode", which allows capturing images directly from the sensor in Live View mode. This mode would be very useful in situations where one has to be very discrete, such as when shooting a wedding ceremony in a church. Another addition is the new on-camera focus stacking mode, which allows capturing a series of images at different focus points – a feature that many macro and landscape photographers will probably find very useful. I will be going through these features in a separate article that I will publish tomorrow.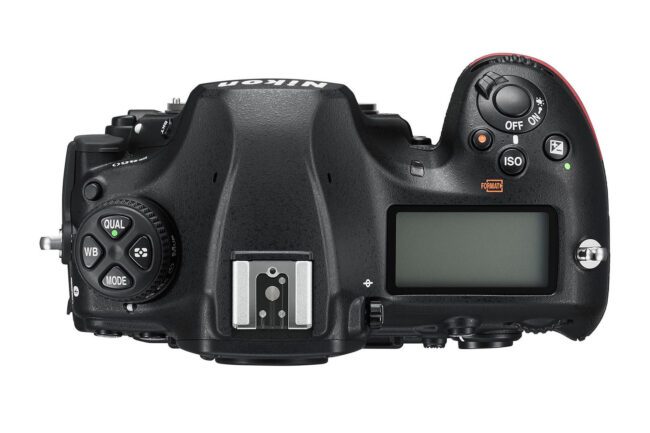 Unfortunately, despite all the earlier speculations, the Nikon D850 will not come with an electronic or a hybrid viewfinder. Looks like Nikon's upcoming mirrorless camera will be a completely different beast…
Overall, the Nikon D850 looks pretty amazing. If Nikon can keep it away from bugs and QA issues, it will without a doubt be the top choice among many Nikon enthusiasts and professionals for many years to come.
Below is the official press release, along with some related videos.
Official Press Release
MELVILLE, NY – Today, Nikon announced the new Nikon D850, a powerful full-frame DSLR camera that provides professional photographers and multimedia creators with an impressive combination of resolution and high-speed performance. The 45.7-megapixel D850 is Nikon's first DSLR with an FX-format, back-side Illuminated (BSI) CMOS sensor for image quality that is nothing short of majestic, allowing professionals to create stunning, high resolution still images and full-frame 4K UHD video. Despite its monumental resolution, the D850 is capable of an astoundingly fast capture rate of up to 7 frames-per-second (fps) or 9-fps with the optional battery grip and EN-EL18a/b battery, while offering a range of new user-friendly features requested by Nikon shooters around the world.

The Nikon D850 is a serious tool that expertly enables every kind of photographer. Whether capturing for client work or personal projects, the camera delivers intense clarity and accurate skin tones for portraits, with the added benefit of low-light ability for weddings and events. It is versatile enough to be used for landscapes and fine art where broad dynamic range is critical, for sports that require a high frame rate and decisive AF, or for video creators who want 4K UHD flexibility. Whether in the studio or on-location, from the catwalk or the scenic overlook, to a wedding ceremony or night sky, the Nikon D850 is the tool that can capture it all, with astounding resolution and speed.

"The Nikon D850 is much more than a camera, rather it's a statement that Nikon is continuing to listen to customer needs, to innovate for the next 100 years, and bring to market a full-frame DSLR that exceeds the expectations of the professionals that rely on this caliber of camera to make a living," said Kosuke Kawaura, Director of Marketing and Planning, Nikon Inc.

"I have had the pleasure of putting this camera through its paces, and there is nothing like it. The Nikon D850 introduces a whole new generation of photographers to medium format quality; the resolution is out of this world, and the tonality and range are at a level I never thought possible from a DSLR," said Nikon Ambassador and award-winning wedding photographer Jerry Ghionis.

The Ultimate Combination of Resolution and Speed
The Ultimate Combination of Resolution and SpeedThe Nikon D850 is the new benchmark in DSLR image quality, with an unprecedented combination of resolution, dynamic range, ISO and processing power. The 45.7-megapixel CMOS sensor approaches medium format-level resolution and forgoes an optical low pass filter (OLPF) to harness the maximum sharpness of NIKKOR lenses, with fantastic fidelity, tonality and clarity. This is also Nikon's first DSLR to incorporate a BSI CMOS sensor, which captures light more efficiently, resulting in a wider dynamic range and low-noise image capture. Beyond the immense resolution, the Nikon D850 offers photographers superior performance:

High-Speed Capture: The D850 is capable of shooting up to 7 fps at full resolution, with full AF/AE or 9 fps at full resolution with the addition of an optional battery grip (MB-D18) and EN-EL18a/b battery (Buffer approximately 51 frames of 14-bit lossless RAW capture / 170 frames of 12-bit lossless).
Wide ISO Range: The D850 offers a wide ISO range from 64-25,600 (Expandable down to ISO 32, up to 102,400).
Flagship Focus System: The D850 uses the Nikon D5's 153-point, Multi-Cam 20K AF system, which features 99 cross type sensors, 15 of which are sensitive to f/8.
EXPEED 5: Behind every great sensor is a great image-processing engine. EXPEED 5 is Nikon's most powerful engine yet, allowing for fast data readout and swift image processing, improved low light performance, high speed shooting, full-frame 4K UHD video capture and greater power efficiency for longer battery life.

Innovation Built for the Needs of Professional Creators
In addition to its phenomenal performance, the Nikon D850 hosts a range of innovative and thoughtful new features that enhance workflow, and will leave every photographer or content creator wondering how they ever lived without them:

Tilting LCD Touchscreen: The 3.2-in., high resolution (2359k-dot) LCD monitor offers Nikon's most extensive touch functionality ever.
Silent Shooter: The D850 offers the ability to operate with an electronic shutter in Live View. When in this mode, users can shoot in complete silence, which is ideal for weddings, ceremonies and events where the shutter sound is discouraged. The electronic shutter operates at up to 6 fps (AF/AE locked) at full resolution, while an additional mode enables 8.6-megapixel capture in DX image area mode at up to 30 fps.
Radio Flash Control: Like the D5 and D500, the D850 also supports Radio-controlled Advanced Wireless Lighting with the optional SB-5000 Speedlight and WR-A10 and WR-R10 accessories.
RAW Processing Power: Users can choose from 3 sizes of RAW files to enhance workflow, including Large (45.4-MP), Medium (25.6-MP) and Small (11.4-MP). Additionally, the D850 lets users batch process RAW files in camera, saving time in post-production.
Nikon's Widest and Brightest Optical viewfinder: The 0.75x viewfinder magnification is the highest ever for a Nikon DSLR, and offers a wide and bright view of the frame to easily track and compose subjects.
Phenomenal Battery Performance: Shoot all day and well into the night with up to 1,840 shots at full resolution or approximately 70 minutes of video on a single charge. Users who opt for the additional control and handling benefits of the optional battery grip can expect up to 5140 shots (CIPA standard).
Dual Card Slots: The D850 features dual memory card slots — XQD for high-speed capture and transfer, as well as readily available SD media.
Illuminated Buttons: Buttons that light up at the turn of a dial increase visibility and allow easy shooting at night or in low-light scenarios.
Focus Stacking: Ideal for macro, product and landscape photographers, the Focus Shift Photography feature of the D850 is high resolution meets high magnification. This feature lets the user automatically shoot up to 300 shots at adjustable focus step intervals to infinity which can be easily assembled into a focus-stacked image using third party software.
Negative/Positive Scanning: With the optional ES-2 Film Digitizing Adapter and compatible Micro-NIKKOR lens, the camera enables super high-resolution digitizing of 35mm slides or negatives and converts them in-camera to positives.
Durable Construction: Ready for any field assignment or production environment, the rugged and weather-sealed magnesium alloy body lets users work with confidence in a wide range of tough environments.
Square shooter: Photographers can choose from five formats, including FX-format, 1.2x, DX, 5:4, or 1:1 square with viewfinder shading for easy composition.
Built-in Wi-Fi & Bluetooth Connectivity: Users can seamlessly send images to their compatible smart devices through an always-on Bluetooth Low Energy (BLE) connection or through Wi-Fi. Nikon SnapBridge also gives the ability for remote capture and preview.

Multimedia Production Ready
Multimedia content creators and filmmakers alike will appreciate a wide range of considerate, industry-leading new features that can help to elevate any production:

Full-frame 4K UHD at 24/30 fps: The D850's FX BSI CMOS sensor allows 4K UHD output at a full-frame width at 16:9, to increase lensing options and provide a true field of view.
Slow Motion: Creators can also capture Full HD 1080p at up to 120 fps (4x or 5x) for dramatic slow-motion video capture.
Focus Peaking: When shooting Full HD or in Live View for stills, focus peaking can be enabled which highlights in-focus subjects in the frame to ensure sharpness.
8K / 4K Time-lapse: Users can create 4K UHD time-lapse videos easily in-camera, or can use the built in intervalometer to capture images for an ultra-high resolution 8K time lapse that can be assembled in post for those who want the ultimate in video quality.
Zebra stripes: The D850's highlight display mode uses zebra patterns to quickly spot overblown highlights. What's more, the zebra patterns come in two varieties, selectable according to the patterns and textures of the subjects.
HDMI output: Using HDMI, users can record uncompressed, broadcast quality 4:2:2 8-bit 4K UHD footage, directly to an external digital recorder while simultaneously recording to a card.
Audio Control: The D850 features an onboard stereo microphone, as well as inputs for headphones and microphone. The camera also features a new audio attenuator to regulate sound levels.

The FX-Format Advantage
The amazing performance and image quality of the Nikon D850 is best coupled with the wide variety of NIKKOR lenses, heralded for their unmatched image quality, color reproduction and optical characteristics. For maximum fidelity, Nikon's Gold Ring Series of lenses provide the highest caliber of optical performance needed for such immense resolution applications.

Price and Availability
The Nikon D850 will have a suggested retail price (SRP) of $3,299.95, and will be available in September 2017. The MB-D18 Multi Power Battery Pack will have an SRP of $399.95, while the ES-2 film digitalizing adapter will have an SRP of $149.95. For more information on the latest Nikon products, please visit www.nikonusa.com.
Nikon D850 Promotional Videos
Below are all the Nikon D850 Promotional Videos:
https://youtu.be/bxWFUEmTH68
https://youtu.be/BlYxb5K5a7E
https://youtu.be/MtOBFuD6BaA
https://youtu.be/0JjfP4i0MbE
https://youtu.be/TnhIh5Tk580
https://youtu.be/qhDAvOXBKm0
What do you think about the Nikon D850? Are you planning to upgrade your current camera to the D850? Please share your thoughts below!