If you decide to calibrate your iMac Pro screen, you might be disappointed to find out that there is currently a bug in either display firmware or MacOS High Sierra that automatically re-adjusts the brightness level of the display to 90% brightness after each reboot. There is a temporary fix to prevent this from happening, but it is a nuisance and something Apple should address as soon as possible, especially considering that this is an expensive display that is specifically designed for photography, videography and graphic art needs.
Calibration Brightness
When a display is calibrated with a colorimeter and specific calibration software, one always chooses a specific brightness level for their environment. For example, most photographers will be setting their display between 100 and 120 cd/m2 and always stay at that brightness level (and hopefully identical ambient light), in order to have a consistent editing environment.
After I calibrated the iMac Pro, I set it to about 50% brightness level to yield 120 cd/m2, as shown below: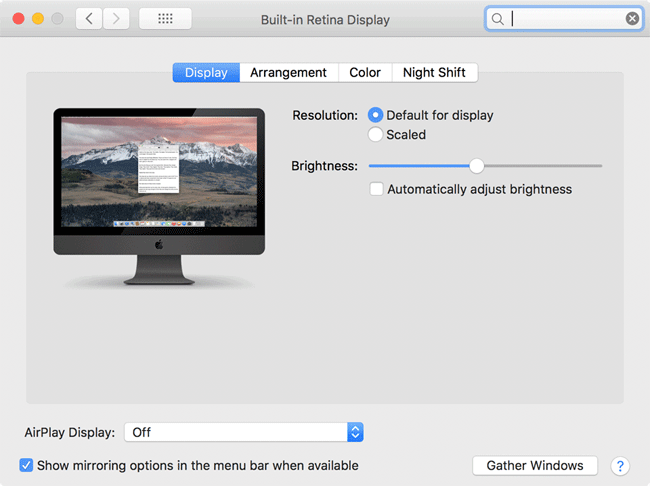 Change of Display Brightness on Reboot
After rebooting the machine, I noticed that the brightness level went back to around the 90% mark, as shown below: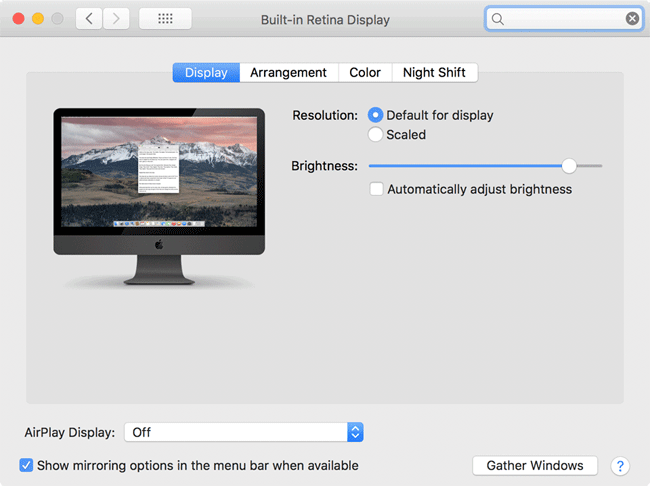 This is a rather big problem, as it is difficult to pinpoint the exact location within the brightness bar in order to get back to the 120 cd/m2 setting, which means that I had to pull out the colorimeter and re-measure brightness after each reboot. Such behavior was present in MacOS High Sierra 10.13.1 and even with the latest 10.13.5 update, the issue persists.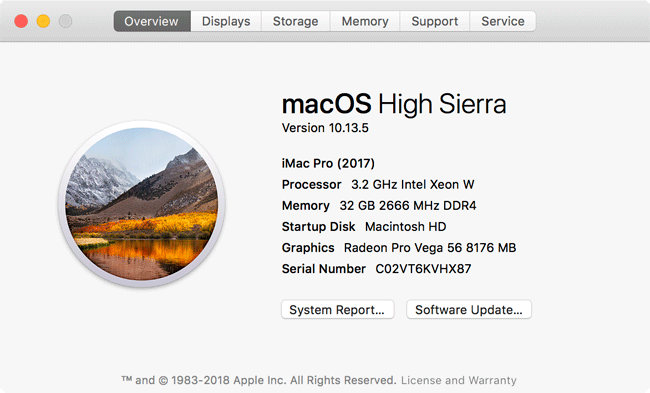 Temporary Workaround
While it is possible to write a custom script to set the brightness level of the display to a particular value, it is not an approach for everyone (as one needs to know the exact brightness value in decimals) and it is something that you will need to know how to remove after Apple addresses it.
The temporary workaround to retain the brightness level is to check the "Automatically Adjust Brightness" checkbox before reboot, then take it off after the reboot is complete: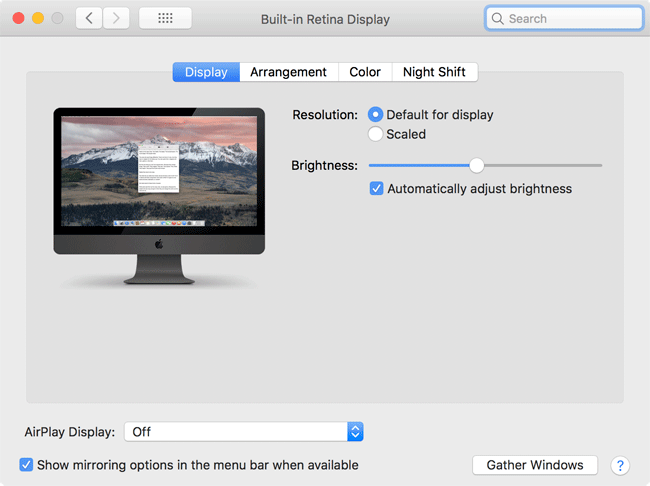 Just keep in mind that you will need to be in the same ambient light environment as when the calibration was done when you do this – if the room is much brighter at the time of the reboot, the screen brightness might change anyway.
Hopefully, Apple will address this issue sooner than later, as I find it odd that such issues could exist on such an expensive and premium machine…