We've fallen behind with announcements and it's time we caught up! Firstly, let's talk about the new Fujifilm X30 compact camera. Fujifilm has actually been a lot in the news lately. They've been spurring up the market with innovative approach to product design and functionality. But if you glance at the X30, it's not really that different compared to its predecessor. Perhaps a closer look will tell us more.
Overview and Key Specifications
The first and most obvious change, apart from the design, is the omission of an optical viewfinder. Even though I personally found the OVF of the X20 to be an attractive feature (however inherently flawed it may be in comparison to an OVF of, say, a DSLR), I could never in all honesty say such a move is surprising. For the casual compact camera user, an EVF is much more practical. I expect the Canon G-series to follow suit (the G-1x Mark II already lacks any sort of built-in finder). The EVF itself is an OLED unit with the now-standard 2.36 million dots and, according to Fujifilm, has impressive brightness, size (0.65x with 50mm full-frame equivalent lens) and responsiveness. Images can also be composed by using the 3″, 920k-dot screen at the back which, incidentally, can be tilted. A junior X-T1, this.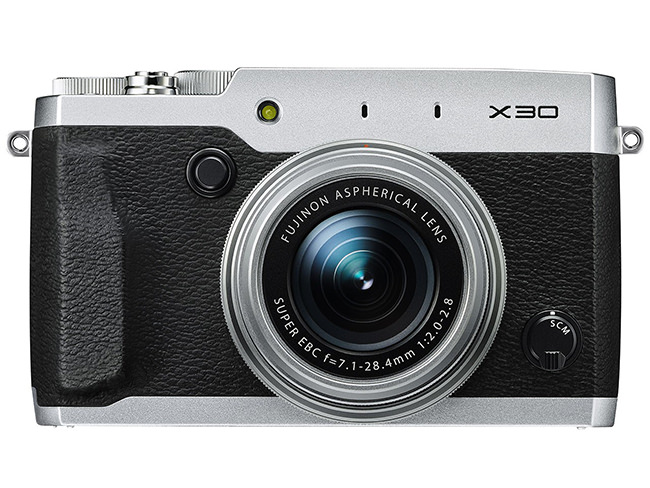 So the new features sound impressive. What about the rest of it? Save for the improved battery life (with its new battery the X30 can now do around 470 shots under CIPA testing methodology against X20's 270, a serious improvement), WiFi connectivity, new control ring on the lens barrel and somewhat bigger dimensions and increased weight (423 g against 353 g of the X20), the new and "old" cameras are not that much different. There is the same 12 megapixel X-Trans sensor at the heart with the same 28-112mm (equivalent) f/2-2.8 lens, the same processor, ISO range of 100-12800, the same AF system and shutter speed range of 30-1/4000s. Oh, and both cameras do a somewhat bewildering 12 frames per second.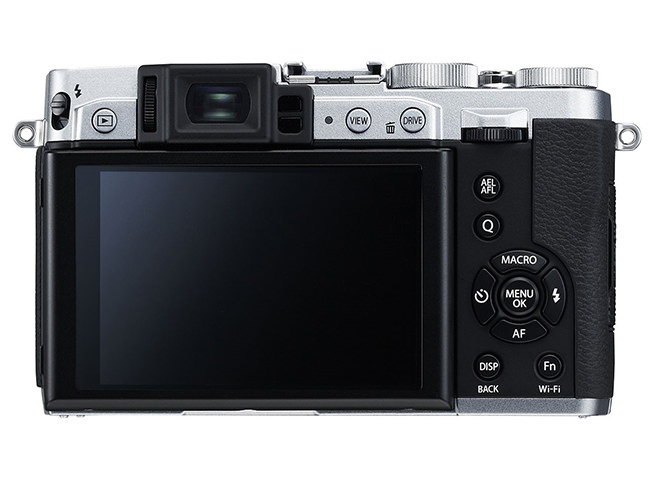 Is there a point to the new camera? Actually, I believe there is. While it is not all that different when compared directly to its predecessor on paper, the changes that did take place are rather more significant to the user experience that that of some other recent "new" cameras, especially considering the short refresh cycle of this segment. The EVF alone is a big change, not to mention the vastly improved battery life! Add the new control ring and suddenly the two cameras – X30 and X20 – are not as similar as it may seem at first glance. That said, if you already own the X20, I see no real reason to upgrade – perhaps skipping a generation might be a better idea.
Official Press Release
Here is the official press release by Fujifilm:
FUJIFILM ANNOUNCES CLASSICALLY DESIGNED PREMIUM COMPACT X30 WITH NEW CONTROLS AND FASTER PERFORMANCE

X30 features Real Time Viewfinder, dual control rings, and new 'Classic Chrome' Film Simulation for dramatically colored photos

Valhalla, N.Y., August 26, 2014 – FUJIFILM North America Corporation today announced the new FUJIFILM X30, a premium compact, fixed lens camera aimed at enthusiast and professional photographers. The FUJIFILM X30 has an all new Real Time Viewfinder and innovative dual manual control rings for composing and taking pictures quickly and easily.

The FUJIFILM X30 gives enthusiast and professional photographers a vast array of new features, and delivers the same award-winning image quality and design that the FUJIFILM X-Series is known for around the world. The new X30 features a Real Time Viewfinder – which is the largest, brightest, fastest and highest resolving viewfinder in its class*1 – a large 12MP 2/3" X-Trans CMOS II sensor, EXR Processor II and a new 'Classic Chrome' film simulation mode that delivers muted tones and deep color reproduction for beautifully dramatic images.

The X30 also includes a large tilting 3.0" 920K-dot premium clear LCD monitor, increased battery performance, and a strong, yet lightweight, die-cast magnesium alloy body that is superbly designed to add a real sense of style and elegance to the camera.

Vision and speed

The new FUJIFILM X30 uses an innovative Real Time Viewfinder with a large magnification of 0.65x*2 and a display lag time of just 0.005*3 seconds that is the largest and fastest viewfinder in its class. It offers a clear, high-definition Live View with a new 2.36M-dot organic EL viewfinder and dedicated lens that improves visibility by automatically controlling the viewfinder's brightness according to the ambient light levels. The Live View display can also be set to reflect shooting conditions, or offer a natural view close to what is seen with the naked eye, while the viewfinder's eye sensor automatically switches the visible information when the camera is positioned vertically or horizontally.

The FUJIFILM X30 uses the award-winning X-Trans CMOS II sensor with phase-detection AF and the EXR Processor II to give photographers high-speed performance, amazing resolution and low noise for extraordinary images. The X30's phase-detection system focuses in just 0.06*4 seconds, has a startup time of 0.5 seconds*5, shutter time lag of 0.015 seconds, and shooting interval of 0.5 seconds.

High precision F2.0-2.8 4x manual barrel zoom lens

The FUJIFILM X30's lens is made up of 11 glass elements in nine groups, including three aspherical lens elements and two ED lens elements. The result is an ultra-bright lens with a wide-angle maximum aperture of f/2.0 and telephoto maximum aperture of f/2.8 for beautiful, high resolution images. Additionally, the X30's lens incorporates seven diaphragm blades for stunningly soft 'bokeh' to make your subject stand out from the background.

The X30 has an optical 4x manual zoom lens that allows quick and precise control over composition. The X30 also has a unique image stabilization mechanism that shifts five lens elements to compensate for camera shake by up to four stops*6. The innovative image stabilization system also effectively prevents motion blur while stopping vignetting and loss of image resolution that usually results from shake compensation.

The new FUJIFILM X30 now includes two rings on the lens: a manual zoom ring and control ring. The control ring is positioned behind the manual zoom control and allows the immediate change of aperture and shutter speed settings while fine-tuning image composition. Functions such as ISO sensitivity, film simulation, white balance and continuous shooting can be assigned by pushing the control ring setting button at the front. Two top-plate dials and six function buttons positioned on the back of the body also offer faster access to regularly-used features for a more instinctive operation.

New "Classic Chrome" film simulation

Fujifilm's unprecedented image quality has been cultivated through the development of photographic films over the past 80 years and helps to reproduce warm skin tones, bright blue skies and rich green trees, just as photographers remember the scene. The X30 features the new 'Classic Chrome' film simulation mode, which delivers muted tones and deep color reproduction. Users can also choose from eleven different modes that simulate the effects of traditional Fujifilm films. These include color reversal film effects (Velvia / PROVIA / ASTIA/CLASSIC CHROME), professional color negative film (PRO Neg.Std / PRO Neg.Hi), monochrome filters (MONOCHROME, Ye filter, R filter and G filter) and SEPIA.

FUJIFILM X30 key features:

12MP 2/3" X-Trans CMOS II sensor
EXR Processor II
NEW Real Time Viewfinder with 0.005 second lag time, 0.65 magnification and 2.36M dot OLED
Intelligent Hybrid AF in 0.06 seconds
Fast start-up time of 0.5 seconds
Shutter time lag of 0.01 seconds
High speed continuous shooting of 12fps (11 frames continuously in JPEG at full resolution)
FUJINON F2.0-2.8 lens 4x manual zoom lens with HT-EBC coating
NEW Tilting 3.0" Premium Clear LCD (920k dots)
NEW 'Classic Chrome' and other film simulation modes
NEW Long lasting battery with approximately 470 photos per charge. Charges using supplied micro USB cable
Pop-up Super Intelligent Flash
Super Macro mode to .039"
Focus Peaking function
Motion Panorama 360
Advanced Filters
"Q" button for frequently used menu items
Multiple Exposure
Full HD video 1080p at 60fps; bit rate of 36Mbps for clear capture of delicate movements
Manual focus available during video recording*7
Free FUJIFILM Camera Remote application and Wireless Communication function allows users to remotely shoot images from smartphones and tablets
Output for Stereo Microphone
Electronic level
Live histogram
Interval timer shooting (1 second to 24 hours up to 999 frames)

FUJIFILM X30 Accessories:

Leather case LC-X30 – made of premium genuine leather.
Lens Hood and Protector Filter LHF-X30 – protective filter with Super EBC multi-layer coating technology. Available in black or silver. The dedicated lens hood features slits to ensure a full angle of view for the viewfinder.
Shoe Mount Flash – three types of FUJIFILM external flash, capable of high-precision TTL auto flash control: EF-20 and EF-X30 with the guide number 20, and EF-42 with the guide number 42.
External stereo microphone MIC-ST1 – for recording real sound with impact to go with premium-quality images and Full HD movie.
The FUJIFILM X30 will be available in late September 2014 for $599.95.

*1: Fujifilm research as of August 2014. Compared with other compact zoom digital cameras, being 500g or lighter in weight.
*2: Market leading viewfinder magnification ratio. Approx. 0.65x magnification 50mm (35mm format equivalent) at infinity and diopter set to -1.0 m-1.
*3: Fujifilm research as of August 2014.
*4: Fujifilm research as of August 2014. Compared with other digital cameras equipped with 2/3" sensor or larger, based on CIPA standards, and conducted in High Performance mode.
*5: Quick Start and High Performance mode.
*6: CIPA standard.
*7: Aperture and shutter speed can be changed during shooting. Only shutter speeds faster than the set frame rate can be set.