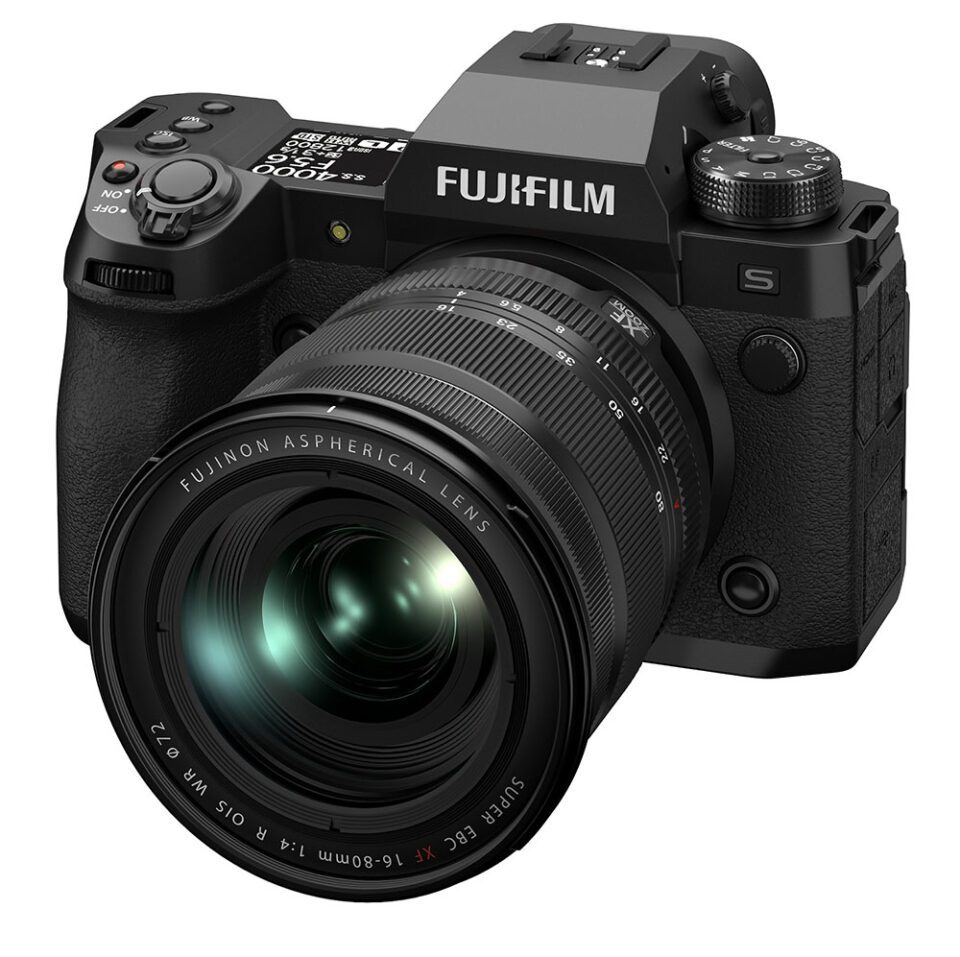 Last September, Fujifilm ended the X-Summit with the announcement that next generation cameras would be coming with a stacked-layer, backside-illuminated, X-trans sensor. Today Fuji announced the X-H2s, the first Fujifilm camera to include this stacked sensor technology. By separating the pixels and the circuitry into their own layers, we see a tremendous improvement in speed of the camera. According to Fuji the readout speeds are 4x that of the previous sensor generation. When combined with the new X-Processor 5, this brings a whole new level of speed to the X-mount system. For anyone looking to photograph sports, wildlife, or any sort of fast-moving action, the X-H2s is by far the most exciting camera in the Fujifilm lineup thus far.
Key Specifications include:
Sensor Resolution: 26.16 million
Sensor Size: 23.5mm x 15.6 mm (APS-C )
Sensor Type: X-Trans CMOS 5 HS
Processor: X-Processor 5
Storage Media: 2 Slots: 1x SD UHS-II, 1x CF Express Type B
Max Continuous Shooting Speed: 40 FPS (Electronic), 15 FPS (Mechanical)
Buffer: 140 Raw Images @ 40 FPS; 1000 Raw Images @ 15 FPS
ISO Range: 160-12800 (80-51200 extended)
Shutter Speed Range: Up to 1/32000 (Electronic shutter)
Image Stabilization: Yes, 5 Axis, 7 Stops
Focus System: Intelligent Hybrid AF Phase Detection, -7.0EV
Video Quality: 6k at 30p or 4k at 120p
Rear LCD: 3.0in vari-angle touch screen, approx 1.62 million dots
Battery Life: Approx. 580 frames (economy mode approx. 720 frames)
Weight (with battery and card): 660g
Dimensions: 136.3×92.9×84.6mm
MSRP, Body Only: $2499 (pre-order here)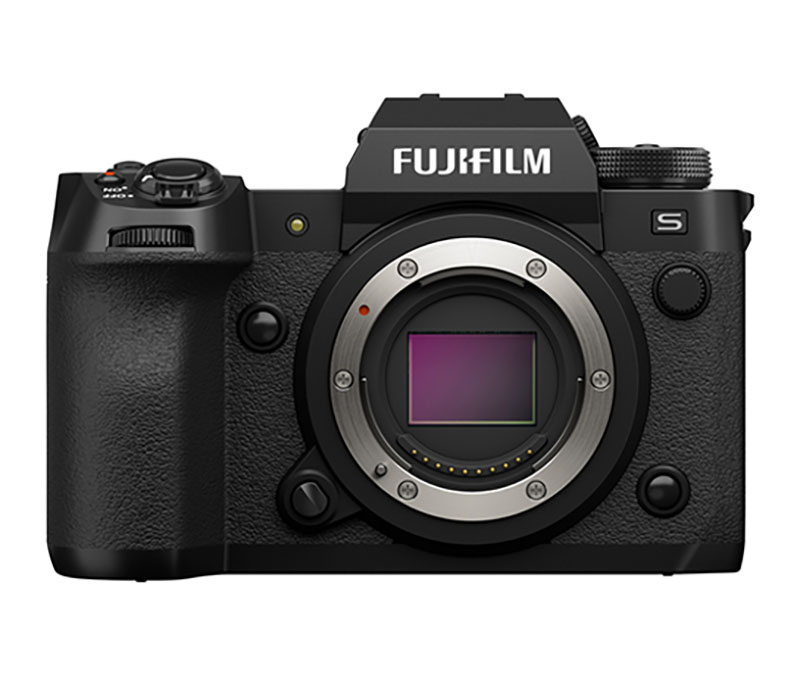 The most notable features are the 40 frames per second of blackout free shooting, huge buffer, and 6k video. This camera is clearly Fujifilm's response to the newer, faster mirrorless cameras we are seeing on the market today. Also attractive is the $2500 price point. While $2500 is higher than the $1899 release price of its predecessor, the X-H1, it is less than half the price of the stacked sensor Nikon Z9 and Canon EOS R3. While the feature sets are different, and the Fuji is APS-C, as opposed to the Nikon and Canon which are full-frame, this is still a very attractive price for a flagship stacked-sensor mirrorless camera.
The Fujifilm X-H2 features the DSLR-style body of the H1. It also trades out the more analog dials that Fuji is known for, in exchange for the DSLR-style PSAM (mode) dial. While I personally prefer the analog dials of the X-T and X-Pro line, the PSAM dial does make for fast, streamlined operation, and as such makes sense on this particular camera. If you are coming to Fuji from another camera manufacturer or a DSLR, then the PSAM dial will be more familiar to operate. It also features an impressive 7 custom slots on the PSAM dial.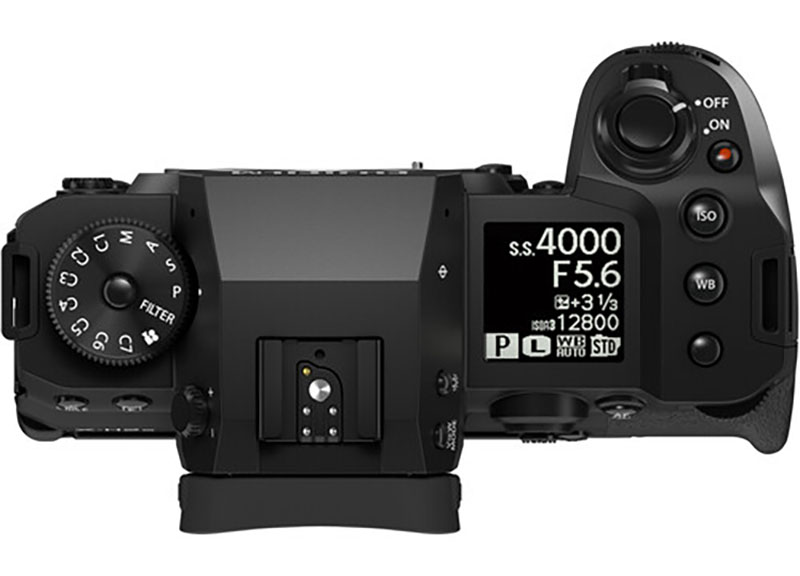 The Fujifilm X-H2s brings subject detection autofocus tracking to the X-series line for the first time. Using deep learning technology, the autofocus system can now track specific subjects such as animals, planes, cars, motorcycles, etc. For photographers who are familiar with the face-detection autofocus of previous X-series cameras, the ability to extend that technology to other subjects and animals will be a welcome change. Personally, I've been waiting for this addition, as I have two very active puppies! I'm holding out hope that this will be introduced to other X-series bodies via firmware update in the future (I have no information on whether or not it will happen, and it may not be possible as it may require the newest sensor and processor technology).
In an attempt to make the X-H2s a true stills/video hybrid, Fuji is offering add-on accessories for the X-H2s that are geared towards high-level video production. There is an optional cooling fan, which can be attached to the rear of the camera to control the camera temperature during extended video shooting. They also announced a file transfer grip (to be released in September) with an ethernet port and a remote record function that will allow you to control up to 4 X-H2s cameras remotely. The ability to record video from multiple positions with a single, centrally-controlled camera operator allows for a lot of creative video possibilities that would have previously required multiple camera operators.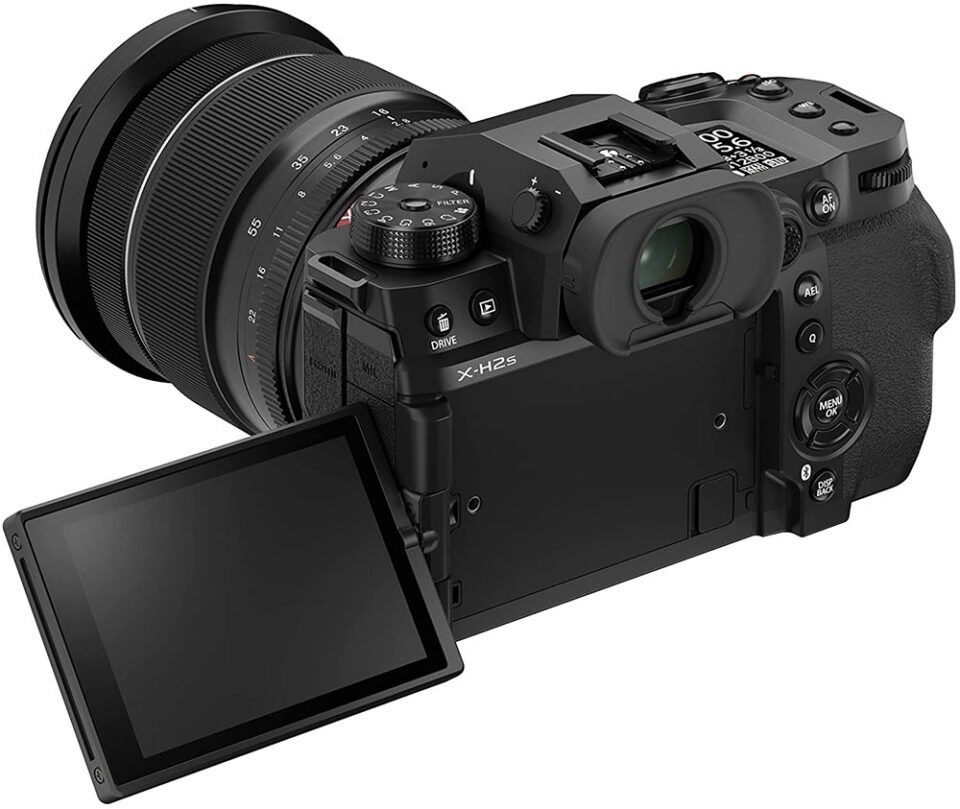 In addition to the new flagship stacked sensor mirrorless camera, Fujifilm is releasing 2 new lenses. Neither of these are a surprise as they were all discussed at the September 2021 X-Summit and have been placed as pending on the lens roadmap, but they are excellent additions to the X-series lineup, and clearly designed to take advantage of the technology in the new X-H2s.
XF 150-600mm f/5.6-8 LM OIS WR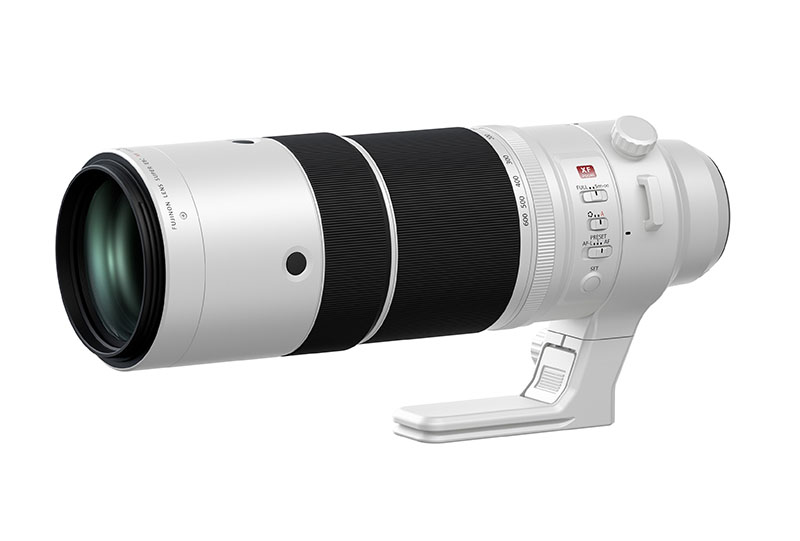 The 150-600mm is the longest X-mount lens to date, with a 35mm equivalent focal length of over 900mm. This lens offers internal zoom, near silent operation, and 5 stops of image stabilization. It can also be used with the existing Fujifilm teleconverters for even more reach. This lens will be released this July at a price of $1999.
XF 18-120mm f/4.0 LM PZ WR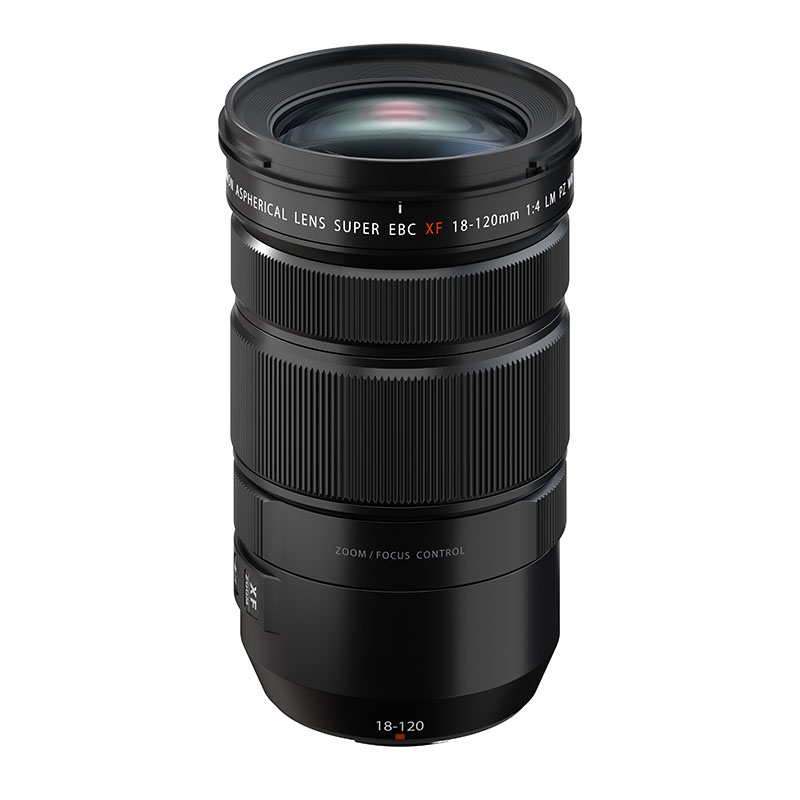 The 18-120mm is an all-in-one zoom lens designed with videographers in mind. The ultra-smooth operation and minimal focus breathing, make this lens ideal for video. It's also a parfocal lens, meaning that your focus point remains in the same spot even when zooming. On top of that, the lens is balanced with an internal zoom, which allows it to be used on a gimbal more easily. This lens will be released in September at $899.
Fuji's official press release for the camera is available below:
Fujifilm launches mirrorless digital camera "FUJIFILM X-H2S"

-Featuring a newly-developed back-illuminated, stacked sensor and a high-speed image processing engine
-Flagship model that boasts the fastest continuous-shooting, AF and video performance in the history of the X Series
-A highly robust camera body featuring a powerful image stabilization mechanism and various interface options to cater to broad-based professional needs

TOKYO, May 31, 2022 – FUJIFILM Corporation (President and CEO, Representative Director: Teiichi Goto) announces the launch of the mirrorless digital camera "FUJIFILM X-H2S" (X-H2S) in July, 2022. The camera joins the lineup of the X Series of compact and lightweight mirrorless digital cameras renowned for their outstanding image quality, delivered with Fujifilm's proprietary color reproduction technology.

The X-H2S is a new flagship model boasting the highest performance in both stills and videos in the history of the X Series. This has been made possible by the use of the new back-illuminated, stacked, 26.16MP "X-Trans™ CMOS 5 HS"*1 sensor capable of reading signals four times faster than the current device*2, and the high-speed "X-Processor 5" boasting double the image processing speed of the current device*3. The camera also features blackout-free burst shooting of up to 40 frames per second*4 and high-performance AF system that uses AI to detect a subject. Furthermore, it can film 6.2K/30P and 4K/120P video and record high-definition footages. The highly-robust body packs other features including the five-axis in-body image stabilization that offers up to 7.0-stop advantage*5 and extensive interface options including the dual card slot supporting a CFexpress™ Type B card*6, catering to the shooting needs of professional photographers.

In 2012, Fujifilm released the mirrorless digital camera "FUJIFILM X-Pro1" featuring an image sensor and an image processing engine developed in-house. Since then, the company has evolved these devices over the last decade in pursuit of advanced image quality and portability. The launch of the latest model "X-H2S," featuring the newly-developed X-Trans™ CMOS 5 HS sensor and the X-Processor 5 image processing engine, heralds the arrival of the fifth generation of the X Series.

Main features of the X-H2S

The camera delivers the highest performance in the history of the X Series thanks to the newly-developed sensor "X-Trans™ CMOS 5 HS" (APS-C sensor) and the high-speed image processing engine "X-Processor 5."

"X-Trans™ CMOS 5 HS" sensor

A 26.16MP image sensor that maintains the back-illuminated structure but adopts the stacked-layer design to quadruple the signal readout speed compared to the current device*2

High-speed image processing engine "X-Processor 5"

A newly-developed processor with double the processing speed compared to the current device*3.
The camera can achieve blackout-free continuous shooting of up to 40 frames per second and performs three times the number of calculations in phase detection information compared to the current model*7 to deliver AF/AE tracking in the burst mode, ensuring to capture a decisive photo opportunity.
The camera has improved image resolution at low ISO sensitivity compared to the current model*7, while suppressing noise at high ISO sensitivity to produce superior image quality.
The camera's subject-detection AF function uses AI technology to identify animals, birds, cars, motorcycles, bicycles, airplanes and trains, accurately tracking an intended subject.
The camera can record 6.2K/30P and 4K/120P video in 4:2:2 10-bit. The ability to record high-speed 4K/120P video means a split-second action of a fast-moving subject can be presented in smooth slow-motion with fine details. Furthermore, the sensor`s readout speed during video recording has been reduced to as fast as 1/180 seconds, mitigating the rolling-shutter effect and presenting a moving subject naturally.
The camera supports three Apple ProRes codecs*8, namely ProRes 422 HQ, ProRes 422 and ProRes 422 LT. When recording ProRes, the X-H2S also supports proxy recording such as ProRes 422 Proxy, streamlining the overall workflow from filming to post-production.
The camera supports a CFexpress™ Type B card, capable of writing data at high speed and thereby drawing out the X-H2S's full potential in burst shooting and video recording.*9

Fujifilm will continue to enhance the appeal of the X Series including the X-H2S (carrying an APS-C sensor), GFX Series including the GFX100S (carrying a large format sensor) and extensive lineup of interchangeable lenses to promote photography / videography and the joy of shooting stills and videos.

*1 X-Trans is a trademark or registered trademark of FUJIFILM Corporation.

*2 In comparison with the X-Trans™ CMOS4, carried in the current camera models.

*3 In comparison with the X-Professor 4, carried in the current camera models.

*4 High-speed continuous shooting free from the viewfinder blacking out, preventing users from seeing the subject; This is only available when using the electronic shutter.

*5 When mounted with the FUJINON Lens XF35mmF1.4 R.

*6 CFexpress is a trademark or registered trademark of the CompactFlash Association.

*7 Mirrorless digital camera "FUJIFILM X-T4."

*8 Apple ProRes is a trademark of Apple Inc., registered in the United States and other countries.

*9 See the Fujifilm website for a list of memory cards that have been verified to work with this camera.

1. Product features

(1) Best burst-mode performance in the history of the X Series to capture a decisive photo opportunity

This camera is equipped with the newly-developed "X-Trans™ CMOS 5 HS sensor, which has a signal readout speed about four times faster than the current device to achieve blackout-free continuous shooting of up to 40 frames per second. It controls phase-detection pixels independently when displaying images in the Live View mode during burst shooting to triple the number of phase detection calculations from the current model. AF/AE tracking is maintained even during high-speed continuous shooting of 40 frames per second, ensuring to capture a decisive photo opportunity.
The X-Trans™ CMOS 5 HS and the X-Processor 5 are complimented with high-capacity buffer memory to significantly increase the number of frames that can be continuously recorded in the burst mode. When using the electronic shutter, the camera can shoot at up to 30fps in JPEG and 20fps in RAW, recording over 1,000 frames continuously in the burst mode.*10
The high-magnification and high-definition EVF boasts the magnification ratio of 0.8x and a resolution of 5.76 million dots. It offers improved visibility thanks to strong suppression of parallax and distortion that occur when an eye position becomes displaced while using the viewfinder. Its 120fps frame rate displays images smoothly, allowing users to accurately keep track of a fast-moving subject.
*10 At the time of a cold start in the operating environment at 25℃ (with the camera body starting at the temperature the same as or lower than the external atmospheric temperature). This is only possible when using the electronic shutter and in the JPEG mode. Note that the number of frames that can be recorded depends also on the remaining level of battery charge and the type / capacity of memory card used.

(2) Updating the algorithm to substantially improve AF performance

The use of the X-Trans™ CMOS 5 HS and the X-Processor 5, coupled with the update of AF prediction algorithm, have led to a major boost in the camera's capability to track a moving subject and autofocus accurately in Zone AF or in low-contrast conditions. This means a subject that keeps on moving can be accurately tracked, such as athletes and wild animals.
The camera features a subject-detection AF function, developed with deep learning technology, while retaining the conventional Face / Eye AF. It uses AI to detect animals, birds, cars, motorcycles, bicycles, airplanes and trains. The camera automatically tracks a targeted subject while keeping it in focus, allowing users to concentrate on shutter opportunities and framing.
The camera supports the AF+MF function, in which users can make a manual focus adjustment after AF during not only shooting stills but also recording video. This enables greater accuracy in tracking a fast-moving subject while shooting video.

(3) Enhanced video performance to cater to diverse videographic needs

The camera can shoot 6.2K/30P and 4K/120P video in 4:2:2 10-bit, recording high definition footage while retaining rich color information. The ability to record high-speed 4K/120P video means a split-second action of a fast-moving subject can be presented in smooth slow-motion with fine details.
The sensor's readout speed during video recording has been boosted to as fast as 1/180 seconds. The rolling-shutter effect is well-controlled to present a moving subject naturally.
The camera supports three Apple ProRes codecs, namely ProRes 422 HQ, ProRes 422 and ProRes 422 LT. When recording ProRes, the X-H2S also supports proxy recording such as ProRes 422 Proxy, streamlining the overall workflow from filming to post-production.
Another new feature is F-Log2 capability with dynamic range expanded up to 14+ stops. This enhancement enables video recording with enriched tonality, thereby broadening post-production potential.
The camera has a new heat-dissipating structure to substantially increase the maximum video-recording time. 4K/60P video can be recorded for an impressive 240 minutes*11 to cater to the needs of professional video production. Attach the optional cooling fan "FAN-001" to enable extended video recording even in high-temperature conditions.

*11 At the time of a cold start in the operating environment at 25℃, with the Auto Power Off set for "High," Bitrate setting at 100Mbps, the vertical battery grip "VG-XH" attached and three batteries used. The recording time depends on the remaining level of battery charge and the type / capacity of memory card used. Note that the camera may automatically stop recording video when the body temperature rises beyond threshold.

(4) Enhanced operability to assist users' shooting experience in a variety of situations

The camera features an all-new in-body image stabilization mechanism, which offers a new sensing control function to detect and correct fine camera shakes, delivering five-axis stabilization that gives up to 7.0-stop advantage. Users can comfortably choose to hand-hold the camera to shoot sports with actively-moving subjects or in low light conditions such as nightscape.
The new camera inherits the popular design features of the FUJIFILM X-H1, such as an LCD display on the top panel for users to check settings any time, and a highly-robust camera body that withstands heavy professional use. Improvements include the shutter stroke when the shutter button is half-pressed, load adjustment to the AF ON button, and materials used for buttons for enhanced operability. The design of the large grip has been brushed up to make it even easier to hold for added comfort.
A standalone video-recording button has been added for enhanced video operability in combination with the 1.62-million-dot vari-angle LCD monitor on the rear panel, which can be positioned in a range of angles to enable filming exactly as intended.
The camera features dual memory card slots supporting CFexpress™ Type B and SD cards. Use the CFexpress™ Type B card to draw out the full potential of the X-H2S's fast continuous shooting and video performance.

2. Optional accessories

(1) Vertical battery grip "VG-XH" (dedicated to the X-H2S)

The vertical battery grip can load two of the high capacity battery "NP-W235." It is also dust and moisture resistant and operates at temperatures as low as -10℃ for advanced practical applications.
The grip features various buttons in convenient locations for vertical shooting to provide the same level of operability with horizontal shooting.

(2) File transmitter "FT-XH" *12 (dedicated to the X-H2S)

This file transmitter features wired LAN connectivity and high-speed wireless communications capability, essential for in-studio tethered shooting or sports / media shooting. It can be also used as a vertical grip and fits two of the high capacity battery "NP-W235."
It can be combined with the X-H2S to enable the following:
① FTP transfer by wired LAN / wireless LAN / USB smartphone tethering
② Tethered shooting by wired LAN / wireless LAN
③ Remote Rec function by wired LAN / wireless LAN; Capable of controlling up to four X-H2S cameras simultaneously from a browser on a smartphone, tablet device or computer

*12 Due to be released in September 2022

(3) Cooling fan "FAN-001" (dedicated to the X-H2S)

This cooling fan can be attached to the rear panel of the camera body without a cable, supporting long hour shooting and video recording in a high-temperature condition. The power can be supplied to the fan from the camera body.

(4) Cover kit "CVR-XH" (dedicated to the X-H2S)

Items contained in the cover kit for protecting various terminals on the camera.

1 x Sync terminal cover
1 x Hot shoe cover
1 x File transmitter / vertical battery grip terminal cover
1 x Cooling fan terminal cover
1 x Memory card slot cover