Thanks to Canon, another shot has just been fired in the full-frame mirrorless battle. Today, the company announced its entry-level EOS R series camera, the Canon EOS RP, for an incredible price of $1300. That price includes an EF adapter as well as an extension grip. The camera also sells with Canon's EF 24-105mm f/3.5-5.6 for $1700, or with the RF 24-105mm f/4 for $2200. Here's what you need to know.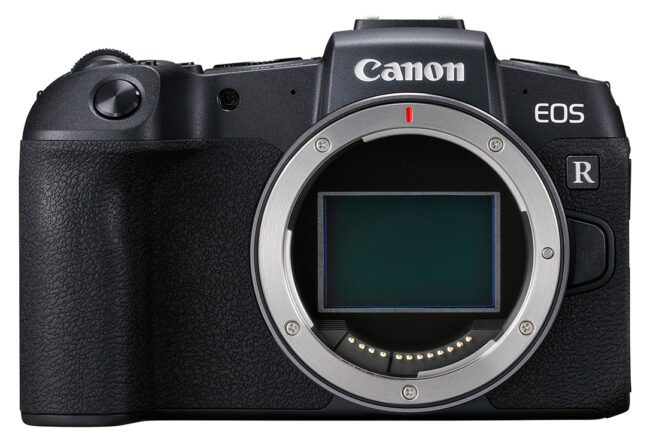 Canon EOS RP Specifications
Resolution: 26.2 megapixels
Pixel Dimensions: 6240 × 4160
Sensor size: 35.9 × 24.0 mm
Processor: Digic 8
ISO Range (standard): 100-40,000
ISO Range (extended): 50-102,400
In-Body Image Stabilization: No
Frame Rate: 5 FPS (4 FPS with autofocus)
Shutter Speed Range: 1/4000 to 30 seconds
Flash Sync Speed: 1/180 second
Bracketing: ±3 EV
LCD: 3" tilt-flip touchscreen
LCD Resolution: 1,040,000 dots
Viewfinder Resolution: 2,360,000 dots
Viewfinder Magnification: 0.7×
Viewfinder Coverage: 100%
Video: 4K at 25 FPS, 8-bit color, APS-C crop; 1080p at 60 FPS
Dual Pixel AF: Yes
Autofocus Points: 4779
Autofocus Type: PDAF and Contrast-Detect Available
Buffer: Unlimited (RAW and JPEG)
Eye AF: Yes, with pupil detection
Battery: 250 shots (CIPA)
Memory Card: Single UHS-II SD Slot
Bluetooth: Yes
WiFi: Yes
USB: 2.0
Weight with Battery and Card: 485 g (17.1 oz)
Size: 135.8 × 98.3 × 84.4 mm (5.3 × 3.9 × 3.3 inches)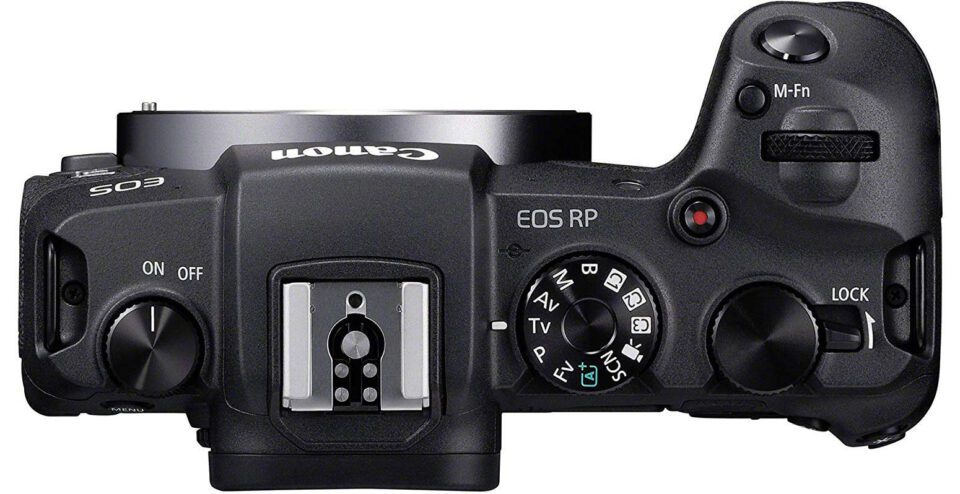 There aren't any real "gotcha" features that the EOS RP lacks in order to make up for its lower price. The EOS RP has dual pixel autofocus, a 100% magnification viewfinder, eye AF, and a tilt-flip touchscreen. Frame rate and video specifications are a bit lower than on the EOS R, and the sensor is 26.2 megapixels rather than 30.3, but overall this is a very impressive looking camera for the price. Some photographers may be disappointed that the RP does not have IBIS, as some rumors suggested it would, although the EOS R does not have IBIS either.
The extension grip that ships with the camera is not a battery grip, but rather a way to make the height of the camera taller and improve the grip comfort. The EOS RP will ship on February 27th.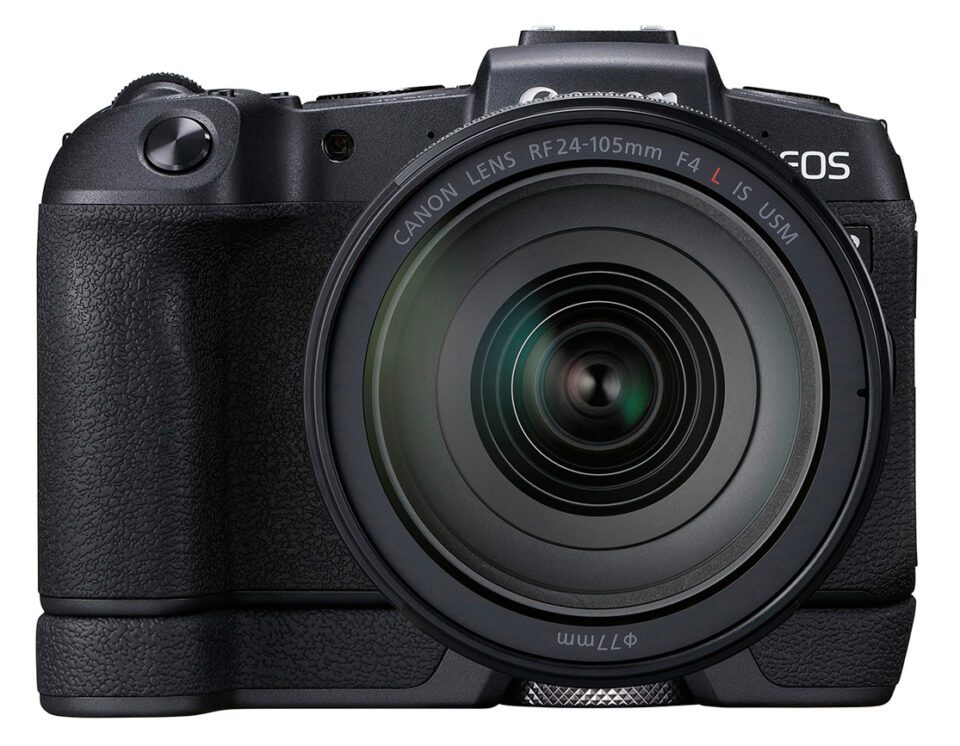 Yes, This Camera Will Sell Like Hotcakes
Canon's first foray into the full-frame mirrorless world, the EOS R, was met with plenty of skepticism. (Our own review at Photography Life is coming soon.) Yet Canon's massive name and careful launch were enough to catapult the new system to 22% market share in Japan almost instantly, taking a massive cut from Sony's previous 99.5% dominance.
If a $2300 camera with mixed reviews could do that in a couple months, what will a $1300 camera manage? With Canon's enormous user base, I have little doubt that the EOS RP will soon be the best-selling full frame mirrorless camera on the market. Personally, I cannot wait to test it; a price this reasonable has lowered the barrier of entry to mirrorless cameras for many photographers, making it one of the most important cameras today. This announcement certainly signals to Canon users that the company's future lies, at least in large part, with mirrorless.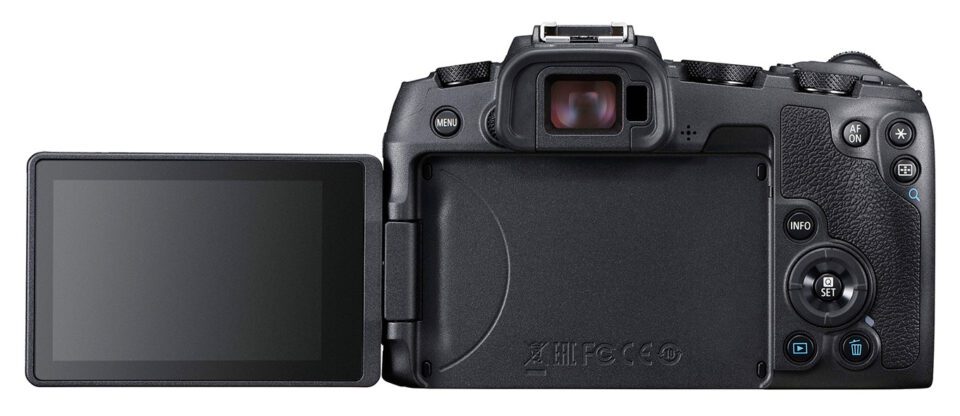 Start by Adapting Lenses
Although the RP camera itself is price ridiculously low, it's worth noting that the current lineup of Canon RF lenses is mostly higher-end. The company has a 28-70mm f/2, 50mm f/1.2, 24-105mm f/4, and 35mm f/1.8. The 35mm f/1.8 is the cheapest of the four, selling for a very reasonable $450. But the others are quite expensive, with even the 24-105mm f/4 selling for $900 as a kit with the RP. That brings the total price of this camera and lens up to $2200.
For that reason, my recommendation to Canon users considering the RP is to use it with adapted lenses for now, aside from the 35mm f/1.8. Remember that the $1300 price includes an EF mount adapter, so there is no real harm in doing so. Anyway, at $2200, you start to get into the territory of other full-frame mirrorless kits, and the RP has to work a lot harder to justify itself. Even the Nikon Z6 and 24-70mm f/4 lens are $2400 when you take advantage of the current $200 trade-in deal.
No, if I were a Canon user, I would use EF glass with the RP instead, and I would try to wait patiently until less expensive native primes and zooms become available in the coming months and years. The 35mm f/1.8 is already across that threshold, and the 24-105mm f/4 is close. More reasonable options are coming soon. For example, as much as superzooms are derided these days, the upcoming Canon RF 24-240mm F4-6.3 (also announced today) will make a very compelling kit with the RP camera – an ultralight, inexpensive, full-frame combo covering all the important focal lengths. That is an easy sell for Canon.
Pre-Order
The EOS RP ships on February 27th. You can pre-order your copy from B&H below: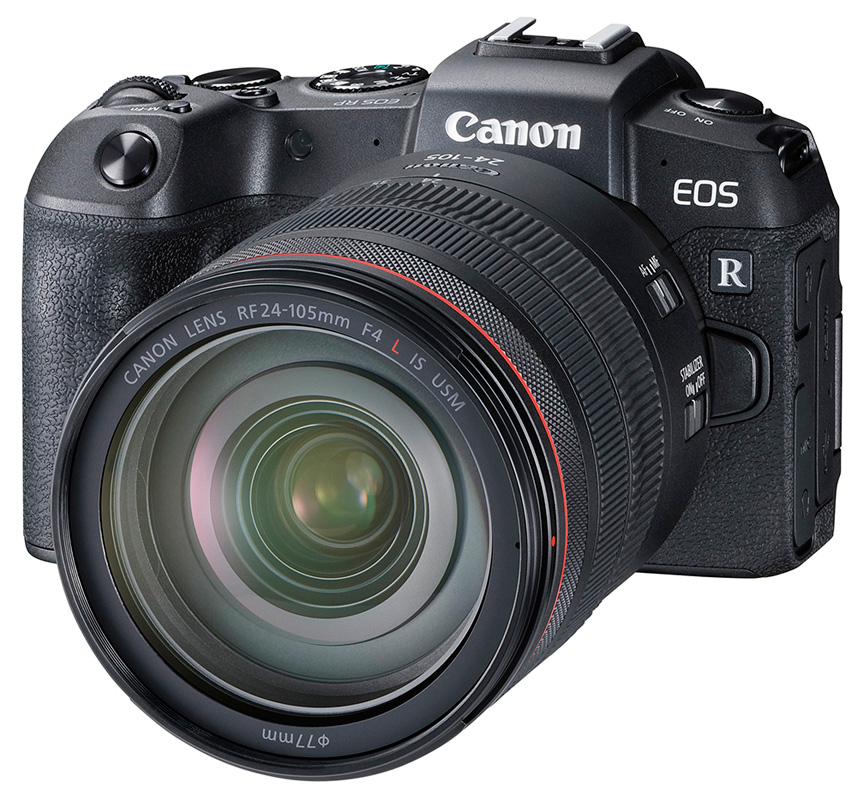 Press Release
Full Frame For The Masses! Canon Introduces Its Second Full-Frame Mirrorless Camera — The EOS RP

New Super-Compact and Ultra-Lightweight EOS RP is Ideal for Users Looking to Graduate to Full-Frame Mirrorless Camera at an Affordable Price

MELVILLE, NY, February 13, 2019 – Responding to the demand from amateur and advanced amateur photographers for an entry-level, full-frame mirrorless camera, Canon U.S.A. Inc., a leader in digital imaging solutions, today announced the second camera in the EOS R lineup, the EOS RP. The EOS RP is designed for photographers looking to step up from Canon's APS-C cameras: the EOS Rebel, EOS M and the EOS 80D, into the world of full-frame mirrorless photography. Weighing in at just 17.29 ounces, the EOS RP camera is lighter than a 500ml bottle of water and smaller than Canon's popular APS-C DSLR camera, the Canon EOS Rebel T7i, coming in at approximately 5.0in (w) x 3.77in (h) x 2.36in (d). With optics at its core, the EOS RP takes full advantage of the complete line up of RF lenses and is compatible with the existing collection of Canon's EF and EF-S lenses with the use of one of three optional RF EOS-R Mount Adaptersi.

"As Canon continues to evolve its full-frame mirrorless cameras, our goal is that one day the EOS R line becomes as widely popular as our celebrated lineup of EOS DSLR cameras," said Kazuto Ogawa, president and chief operating officer, Canon U.S.A., Inc. "As a company, we believe that in order for us to accomplish that goal, Canon needs to develop full-frame mirrorless cameras for every skill level of photographers and that starts with amateurs and advanced amateurs. This makes the EOS RP the perfect addition to the existing lineup."

The new Canon EOS RP full-frame mirrorless camera features a 26.2 megapixel CMOS sensor that is powered by the company's DIGIC 8 image processor, providing users with high-image quality, outstanding operation and functionality. The new Canon EOS RP features Dual Pixel CMOS Auto Focus (AF) with 4,779 manually selectable AF pointsii and a wide AF coverage area of 88 percent horizontal and 100 percent vertical. With f/1.2 lenses, the camera astonishingly boasts AF sensitivity in low light in as little as Exposure Value (EV) -5. When using the RF 24-105mm F4 L IS USM lens with the EOS RP, the camera can focus in as little as 0.05 seconds with Dual Pixel CMOS AFiii. When using eye detection AF, the camera can automatically detect faces and focus on the eye of the subject. This feature is supported when the camera is set in either servo AF mode during continuous shooting and movie servo AF, as well as one-shot AF.

Like the EOS R full-frame mirrorless camera that was announced in September 2018, the EOS RP is built around the same 54mm mount diameter and short-back focus. This allows for the use of one of three optional mount adapters for full compatibility with all existing EF, EF-S, TS-E and MP-E lenses. Through the use of the optional Drop-In Filter Mount Adapter or Control Ring Mount Adapter, these lenses, in fact, gain functionality.

For photographers looking to further expand their abilities and capture a wide variety of both still and video images, the EOS RP features Visual Guide mode. First introduced with the EOS Rebel T7i and EOS 77D, this mode allows users to see on screen how switching modes on the mode dial or tweaking settings can alter the image they are about to capture. This mode helps to guide photographers to capture more compelling images, such as ones with a shallow depth-of-field or being able to give moving subjects a frozen or flowing look. For those looking to expand their imaginative options, the camera also features Creative Assist mode that allows photographers to use new and unique visual effects and adjustments when shooting, such as brightness, contrast, saturation, color tone, monochrome and background blur. In addition, the design, ergonomics, layout and ease-of-use of the camera are very similar to that of other Canon cameras consumers might already be familiar with.

Additional noteworthy features of the EOS RP camera include:

Built-in 0.39 inch, 2.36 million dot Electronic Viewfinder with Touch-and-Drag AF
Vari-Angle LCD touchscreen
4K UHD 24P/Full HD 60p video recording with 4K time-lapse shooting and the ability to extract still images from 4K video recordings
ISO range of 100-25,600 that is expandable up to ISO of 102,400

Built-in Wi-Fi®iv and Bluetooth®v technology
Mobile RAW workflow supported paired with Digital Photo Professional Express Appvi

Availability and Pricing

The Canon EOS RP full-frame mirrorless camera is scheduled to be available in March 2019 for an estimated retail price of $1299.00 for the body only. It will also be sold as a body-and-lens kit with the RF 24-105mm F4 L IS USM lens for $2399.00*

To learn more about the EOS R system, including in-depth educational tutorials, please visit www.usa.canon.com.


About Canon U.S.A., Inc.

Canon U.S.A., Inc., is a leading provider of consumer, business-to-business, and industrial digital imaging solutions to the United States and to Latin America and the Caribbean markets. With approximately $36 billion in global revenue, its parent company, Canon Inc. (NYSE:CAJ), ranks third overall in U.S. patents granted in 2018† and is one of Fortune Magazine's World's Most Admired Companies in 2018. Canon U.S.A. is dedicated to its Kyosei philosophy of social and environmental responsibility. To keep apprised of the latest news from Canon U.S.A., sign up for the Company's RSS news feed by visiting www.usa.canon.com/rss and follow us on Twitter @CanonUSA.

# # #

†Based on weekly patent counts issued by United States Patent and Trademark Office.

i When attaching an EF-S lens via any of Canon's new R-series mount adapters, the EOS RP automatically switches to a APS-C crop mode.

ii Available AF points may decrease when shooting with AF cropping or in movie mode, or depending on camera settings or lens attached.

iii Based on results of AF speed tests in accordance with CIPA guidelines. Results may vary depending on shooting conditions and lens in use. Relies on internal measurement method.

Brightness at time of distance measurement: EV12(regular temperature, ISO 100)
Shooting mode: M
Lens in use: RF 24-105mm F4 L IS USM, with focal distance of 24mm and live-view mode on (with manual shutter button operation)
AF mode: Live single-point AF(central) and AF operation: One-shot AF

iv Compatible with iOS® versions 9.3/10.3, Android™ smartphone and tablet versions 4.4/5.0/5.1/6.0/7.0/7.1. Data charges may apply with the download of the free Canon Camera Connect app. This app helps enable you to upload images to social media services. Please note that image files may contain personally identifiable information that may implicate privacy laws. Canon disclaims and has no responsibility for your use of such images. Canon does not obtain, collect or use such images or any information included in such images through this app.

v Compatible with select smartphone and tablet devices (Android™ version 5.0 or later and the following iOS® devices: iPhone 4s or later, iPad 3rd gen. or later, iPod Touch 5th gen. or later) equipped with Bluetooth® version 4.0 or later and the Camera Connect.

vi Compatible with iPad models utilizing iOS 11 or later and equipped with at least 2GB of onboard RAM—specifically, iPad Pro (all models), iPad (5th generation), iPad (6th generation), iPad mini 4 and iPad Air 2.

*Availability, prices and specifications are subject to change without notice. Actual prices are set by individual dealers and may vary.