I am back from the mountains, after spending a couple of days testing the new Canon 5DS DSLR (see all 5DS / 5DS R related articles here) and waiting for the 5DS R to arrive. Both cameras, without a doubt, are highly anticipated by Canon shooters (and not only) and for a reason – with their insane 50.6 MP of resolution, these cameras will definitely satisfy any DSLR shooter's resolution lust. These are the cameras that many Canon landscape, architecture, fashion and macro photographers have been waiting for, in response to Nikon's and Sony's high-resolution cameras. Armed with Canon's highly acclaimed EF 24-70mm f/2.8L II and the new EF 11-24mm f/4L lenses, I wanted to capture a few scenic areas of the San Juan Mountains of Colorado and see how the 5DS would perform with these lenses.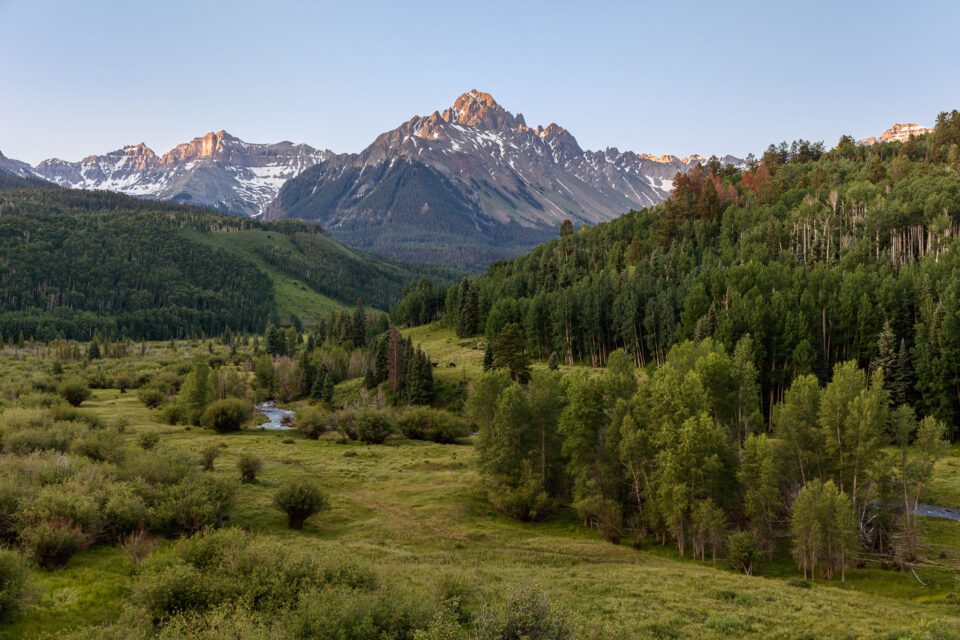 My initial impressions are quite positive so far. Just like the 5D Mark III, the Canon 5DS seems to be built like a tank with its solid, magnesium alloy construction. In fact, Canon made a few changes to the camera base and the tripod socket, by reinforcing it with an additional layer of steel (surprisingly, the new cameras did not get additional weight as a result). The shutter mechanism is nicely dampened and the sound of the shutter is really unobtrusive and I would even say pleasing to hear when compared to many other DSLRs I have used in the past (including most Nikons). Landscape photographers will be pleased to hear that the camera features a "Silent LV Shooting" mode, which is basically the same thing as Electronic Front-Curtain Shutter, which basically completely eliminates camera shake when shooting in Live View mode. It is an excellent feature that I have used a number of times during the trip and indeed, it does completely eliminate any shutter-related vibrations when shooting in low-light conditions. Speaking of Live View, it is implemented wonderfully, with 6x and 16x zoom levels (pixel-level), without any kind of interpolation issues, making autofocus and manual focus operations a breeze to use. I will be covering these and many other observations in my upcoming review.
Downsampling / Resizing Advantages and RAW Sizes
Although 50.6 megapixels means smaller pixels and potentially more noise at higher ISOs, shooting at base ISO results in clean images that are perfectly usable at full resolution. And if you shoot in high ISO environments, the Canon 5DS / 5DS R provide a couple of options to reduce noise. First, you can pick between three different RAW file sizes:
50 MP Full RAW @ 8688×5792 pixels
28 MP Medium RAW (mRAW) @ 6480×4320 pixels
12 MP Small RAW (sRAW) @ 4320×2880 pixels
So if you do not need all 50 MP of resolution at times, you can use the smaller mRAW or sRAW file formats, which still provide plenty of resolution and improve your post-processing workflow speed. In fact, mRAW on the 5DS / 5DS R gives even more resolution than the 5D Mark III. But don't be too excited about mRAW and sRAW – as explained in my sRAW Format article, smaller size images are simply down-sampled / resized in the camera and they do not represent true pixel binning. White balance is baked into those mRAW and sRAW images, so once you start tweaking those files in post, you might be surprised to see that you do not have a lot of room to play with. So if you have a powerful machine and you do not mind importing those massive 50+ megabyte 14-bit RAW files, you might want to perform down-sampling yourself, particularly if the scene contains a wide dynamic range and you have to recover shadows and highlights. Hence, to get the best out of the cameras, I would still recommend shooting in full RAW, then explore down-sampling / resizing options later. Speaking of which, 50 MP is a lot of resolution to work with – you can crop tight and reduce noise significantly. Although the 5DS / 5DS R do not necessarily give you better noise performance than lower resolution full-frame cameras, you do get way more detail, provided that your lenses can resolve those details. So let's talk about lens performance next.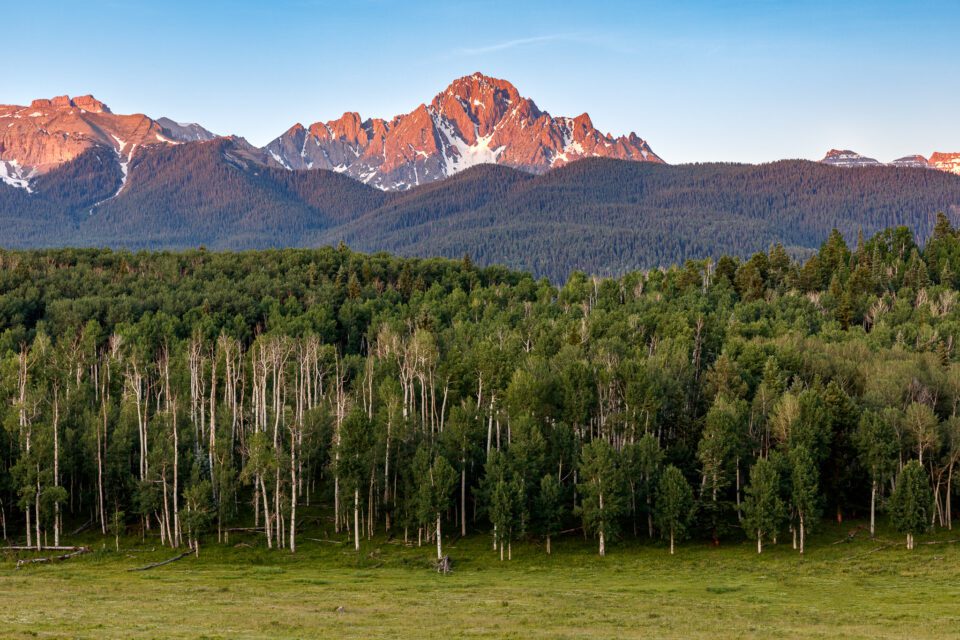 Lens Selection and Performance
The first image in this preview was shot with the Canon 24-70mm f/2.8L II lens, which has been praised as one of the sharpest zoom lenses in Canon's line. Although it is indeed a very sharp lens in the center, I was a bit surprised to see rather poor corner performance at f/5.6 when shooting at infinity, at full 50.6 MP resolution. Since most lenses on high-resolution sensors resolve best between f/2.8-f/5.6 apertures, I did not want to stop down the 24-70mm beyond f/5.6. And yet after seeing the extreme corners at f/5.6, I felt a bit underwhelmed to say the least. Take a look at the below 100% crops taken from the top left, top right and center of the frame: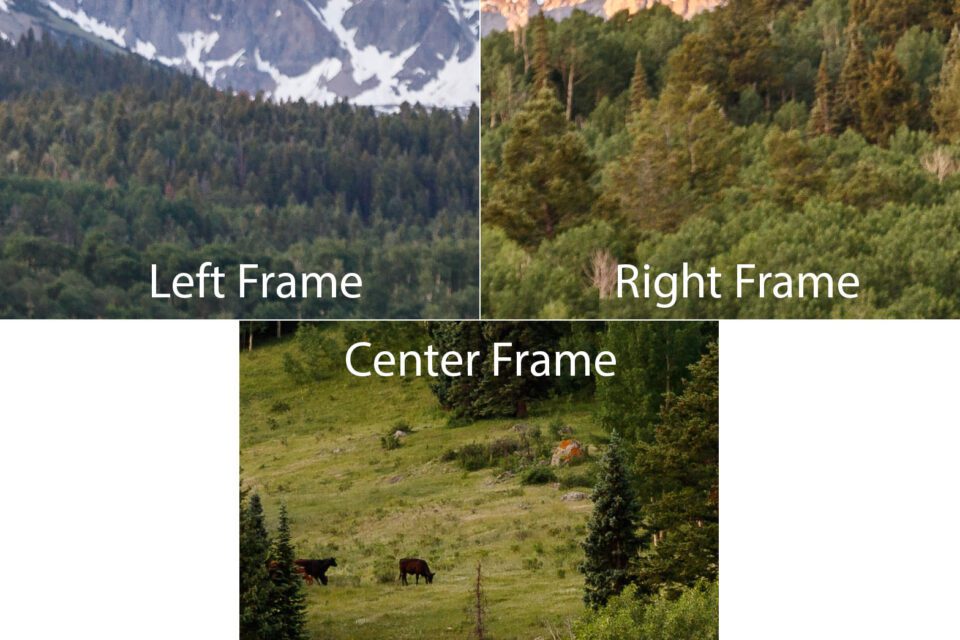 As you can see, the center is very sharp with lots of details, including some grass-lovin' cows, but boy, those corners don't look good at all – not for a $1900 lens. The lens sample I had did not suffer from decentering issues, because all four corners showed the same problem, with lack of resolving power in the corners. Looks like the 24-70mm f/2.8L has quite a bit of field curvature, since the corners looked a bit better when I focused on them instead of the center. To get even sharpness across the frame, I had to stop down the lens to the f/11-f/16 range, which kind of defeats the purpose, since you are dealing with diffraction past f/8 already.
Why am I pointing this stuff out? Because the 5DS / 5DS R cameras will surely show weaknesses of lenses you currently have, or potentially want to buy in the future. If you want to get 100% even sharpness across the frame, you will have to work with high-quality primes (Sigma Art series, or Zeiss Otus lenses), or newer L glass that is specifically optimized for high-resolution sensors. The EF 11-24mm f/4L, for example, shows much better sharpness across the frame, but then we are talking about a shorter range $3K lens. So keep all this in mind when looking at the 5DS / 5DS R lenses – you will have to pay a lot more attention to lens sharpness, decentering, field curvature and other potential issues lenses might have when mounting them on such high-resolution cameras. Your favorite 24-105mm f/4L might not cut it anymore…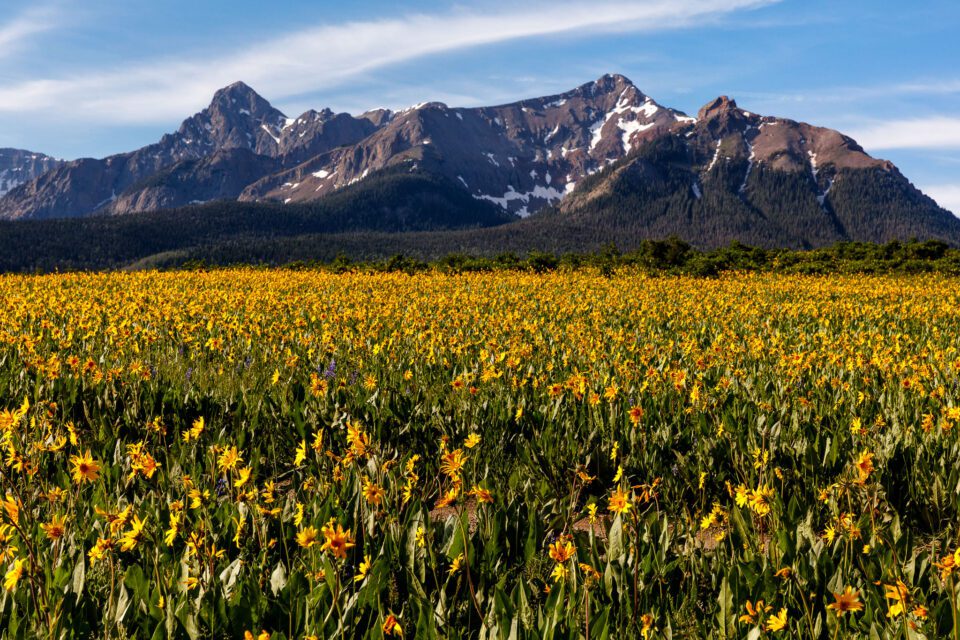 Dynamic Range
Being primarily a Nikon shooter, I am a bit spoiled by the wide dynamic range I get when shooting with my Nikon DSLRs. Sadly, that's the area where Canon has been historically weak at and continues to be, even with the 5DS and 5DS R cameras. Despite all the requests from the community, Canon did not find a way to improve the dynamic range on the 5DS / 5DS R and those cameras have comparable performance to the 5D Mark III, which as I have demonstrated in my in-depth review, struggled in recovering shadows and highlights when compared to Nikon DSLRs. I have a few comparisons that I will be sharing with our readers in the upcoming review to demonstrate dynamic range differences between the Canon 5DS / 5DS R and the Nikon D810.
Focusing, Camera Technique and Depth of Field
If you want ultimate sharpness at the pixel level, you will also have to work on your skills in regards to critical focusing, proper hand-holding techniques, and depth of field / hyperfocal distance. Even slight errors will result in blur / camera shake, so you will have to pay a lot more attention to camera technique. This is something many Nikon shooters faced when the Nikon 36 MP D800 was released and with 50 MP, one needs to pay even more attention due to higher resolution.
Overall, the Canon 5DS / 5DS R so far seem to be excellent choices for such needs as landscape photography. However, one needs to keep all of the above issues in mind to avoid a frustrating experience with such high-end tools…