We at Photography Life are always interested in new things. We constantly come up with new ideas and plans for our community. We try to learn something new ourselves all the time, and then pass on to our readers whatever knowledge we acquire. We do our best to remind you that photography is all about composition, light, story and result rather than gear. But it is the gear getting out of your way that helps you concentrate on things that matter in photography. And so, cameras, lenses and software tools also manage to intrigue us every now and then. In other words, we are not against new, improved equipment as long as the said improvements are real and help whatever camera you use get out of your way better. Fujifilm X-E1 didn't seem to interest Nasim all that much back when it was announced, but Fuji made so many improvements via firmware updates, he now seems to be in love with it. Innovation is also good. Sony RX1, for example, left me with extremely mixed feelings. On one hand, it is very expensive, and even more so if you purchase any accessories. Lack of a built-in EVF was also an enormous disappointment for many. On the other hand, it is an impeccably machined and tiny camera with an enormous sensor. It is discreet, has a very capable lens and one of the very best full-frame sensors on the market. As skeptic as I was about it, I would love to give it the full beans and run it through several weddings very much.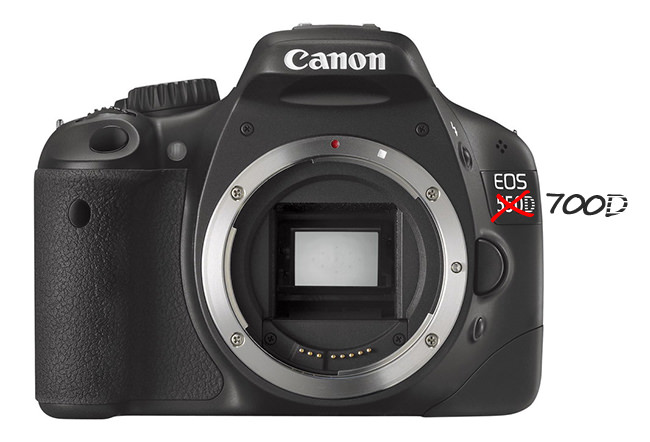 Intriguing cameras, then. Not something you can easily feel indifferent about. But every once in a while new products get announced that aren't really new. These products bring just about nothing over their predecessors other than two or three things few should upgrade for. They also leave me with mixed feelings, but not in a good, intriguing way. Rather, mixed feelings of disappointment and slight annoyance. These are the times I start to question the motives camera manufacturers have behind announcements. Are they legitimate and real reasons to be paid attention to, or just a way to remind the industry of themselves until they think of actual improvements that can be made?
The New Old
Whenever a new piece of equipment is introduced, we have to decide if it is something our readers could be interested in. If not – we skip the announcement. Mostly, these include the constantly updated point-and-shoot compact cameras that tend to be part of slow evolution process. Low to mid-range compact cameras aside, I can think of at least three announcements made in the last 6 months or so that made me raise an eyebrow. On one hand, they should have been relevant. On the other, all of these cameras brought so little over their predecessors, it is hard to even justify new model name.
1) Sony NEX-3N

This camera was announced barely nine months after its predecessor, the NEX-F3, was introduced to the market. It was also the first time I wondered what was the point behind this model and if Sony has run out of improvements to seriously tempt with. At this point you may be wondering about the differences between the two generations, so let me break it down to you. The list is not going to be very extensive, mind you:
A zoom lever for motorized zooming as with compact cameras
3″ tilting screen, which is very similar to that of NEX-F3 but has less resolution at 460k dots (vs 920k)
More elegant design and more compact dimensions (although the NEX-F3 can hardly be considered a brick)
A gimmick-ish Auto Object Framing feature which will frame the image for you by cropping it and then upsizing to its original size
Yes, that's about it. Not to say that NEX-3N is in any way a bad camera – no. It manages to be compact, good-looking and easy to use for those upgrading from point-and-shoot compacts. The gripe that I have is with Sony's timing. Shouldn't they have launched this last year, instead of the NEX-F3? No serious leaps and bounds have been made over its predecessor, yet only a few months later the NEX-F3 is replaced. It would seem Sony is using its compact camera production policy – update as often as possible and flood the market with slightly revised products.
2) Canon EOS 700D/Rebel T5i

Believe it or not, but the above image shows two different cameras. The one on the left is Canon 700D/T5i and the one on the right is Canon 650D/T4i. The Canon EOS 700D is yet another "new" camera I am underwhelmed with. Visual similarity is one thing, of course. Bu in the case of the two cameras, similarities run much, much deeper. If you think Sony NEX-3N wasn't all that different from the model it replaces, 700D is even less so when compared to the "older" Canon 650D/T4i. Here is an even shorter list of changes:
700D has a slightly different mode dial with icons and letters now protuberant
There's a live preview of Creative Filters
There you go. Impressive? Canon didn't even bother changing the design of the camera, unlike Sony. The only change in this regard is slightly different texture of materials used. And that is all. The rest of the specifications are virtually identical down to the old 18 megapixel APS-C sensor used in three previous cameras that came before 700D in the same segment alone. There are 9 Canon cameras in total that use this sensor with slight modifications, 3 of which are current (700D, 100D and EOS M). As with Sony, 700D was announced a mere nine months after 650D.
Let's forget about its predecessor for a moment and compare this new Canon DSLR to something older. Canon EOS 550D, perhaps? Here's a list of key improvements:
The 700D has an improved 9 point AF system with all points being cross-type (vs one cross-type sensor out of nine of the 550D)
Native ISO sensitivity has been boosted to 12800 (vs 6400 of the 550D). The sensor itself is still almost exactly the same with just some minor tweaks
Continuous shooting is up to 5 frames per second (vs 3.9 of the 550D)
700D has an articulated touchscreen while 550D has a regular LCD of the same resolution
The biggest improvement is the newer AF system and articulated screen, but you should remember there are two additional generations between 550D and 700D. That means the above improvements are actually distributed over three models – 600D, 650D and 700D. On top of that, there's a decrease in one specific area – viewfinder magnification is actually a little lower (0.85x vs 0.87x of the 550D).
3) Canon Powershot G16
Powershot G-series have always been important to Canon, and the latest iteration is no different. The 12th generation model (not counting the higher-end G1X) follows a proven formula with a fast lens, larger-than-average for compact cameras sensor, an optical viewfinder and extensive external controls. Only now, unlike several years ago, current Canon Powershot G16 model faces stiff competition most prominently from the likes of Fujifilm X20 and even smartphones. Thus improving upon predecessor and competition is as crucial as ever. Ways to do that include a better sensor, a faster and sharper lens, quicker and more reliable autofocus or all of that put together.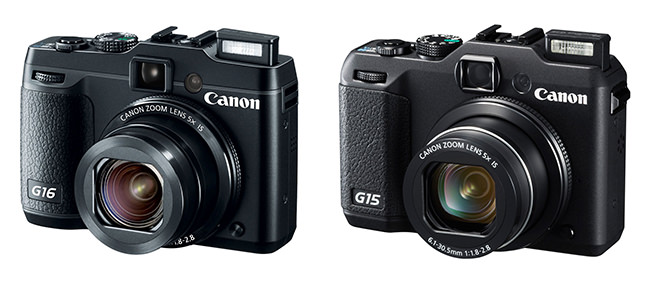 Let's get the facts out of the way. Here are the key differences between the new G16 and "old" G15 models:
Subtly improved looks
Built-in wireless connectivity
Newer processor that promises improved operational speed and continuous shooting under specific conditions (around 12 frames per second for the first 6 frames)
1080p60 video recording versus 1080p30 of the G15
Perhaps a little better than the previous two cases, but a new processor and slightly better video spec (one that should be standard by now across all current higher-end cameras) hardly scream "core improvements".
A Spreading Trend?
This may seem a little out of the blue at first, but bear with me. Because I have a strange feeling some of these deliberate attempts by camera manufacturers to remind the market of their existence through announcement of what are basically older cameras is influenced by… smartphones. In one way or another. I don't mean to suggest a Canon 5D Mark III is threatened by yet another LG Android smartphone, but then, Canon 5D Mark III is very different from its predecessor and took quite a bit longer than a year to hit the shelves. A Sony NEX-3N, on the other hand, is at the lower price-point spectrum and is targeted squarely at point-and-shoot users – market that is declining because of those smartphones almost all of us now own.
Regardless if this is true or not, here are two simple facts. First of all, camera sales are tumbling. Nikon actually lowered its sales estimates. Secondly, Android smartphone market, an extremely competitive place, is littered with almost identical phones that get replaced very, very often with almost no changes at all. Samsung alone has more current smartphones in its Galaxy line-up than I could ever care to count, and many of those replaced not only look almost exactly the same, but also are almost exactly the same. Sounds familiar? It is a marketing strategy. To stay competitive and sell, you must always be seen. And to be seen, you need to introduce new and exciting products. Even they are hardly any different than older exciting products. Potential buyers, especially those new to the whole interchangeable lens camera club, will quickly forget and discard older cameras just because they are older and thus must be worse in some way. Those that know better are much less likely to buy something like the NEX-3N but will prefer to upgrade to a higher-end camera body and thus won't take notice. All the while manufacturers release products that, if you look "under the hood", have already been released. But since the same parts are used, they are bought in higher volumes which lowers production costs and, in turn, brings more profit while keeping retail price the same.
Final Words
I have nothing against new and improved equipment, really. I have nothing against manufacturers striving to update what is already seen as state-of-art, and then do it again. Having said that, what good does it do changing a name of an older product and releasing it as a new one? Why, why can't they wait a while longer, perhaps another nine months, and come up with actual changes? All the "improvements" that the three cameras gained over their predecessors are welcome, yes. But since when has wireless connectivity become one of the core features photographers are looking for, worthy of a new name and price? Because it simply is not! New design, newer processor, better video, live preview of Creative Filters – all these features are and should be an addition to something much more weighty. And yet, the questions remain unanswered. Eventually, no matter how I look at it, it all seems to come down to manufacturers having to announce something, rather having something to announce. There is a big difference between the two cases.
In no way do I mean any of these cameras are bad. No. In their own right, the NEX-3N, 700D, G16 and their predecessors are perfectly swell and capable of delivering stunning results in the right hands. It's just that half of them seem to be rather pointless. Hoping that the day we start seeing Nikon D4 replacements introduced every nine months never comes…