What do you do if you spend weeks planning a photography adventure, and then when the time to experience that adventure arrives, something comes up that spoils all your preparation? Maybe its the weather, maybe its a park closure, or maybe the fall colour was two weeks late. Experiences like these can happen to anyone. And unfortunately, I have seen too many photographers throw up their hands, stow their camera, and abandon all that they had planned just because things didn't turn out how they imagined. This type of experience should never stop you from seeing! You just need to learn how to see differently. Keep reading and I'll give you some tips for tackling just such a situation.
Great Plans
In late August my husband and I planned a photography trip. The purpose of the trip was two-fold. We would start from our home in Vancouver and drive through southern British Columbia to the Kootenays. The Kootenays are a beautiful area of the province that includes the southern B.C. Rocky Mountains, numerous lakes, and wild rivers. We would spend several days here visiting with one of our daughters. We planned on doing lots of hiking. And of course, lots of photography, capturing images of the surrounding lakes, forests, and mountains.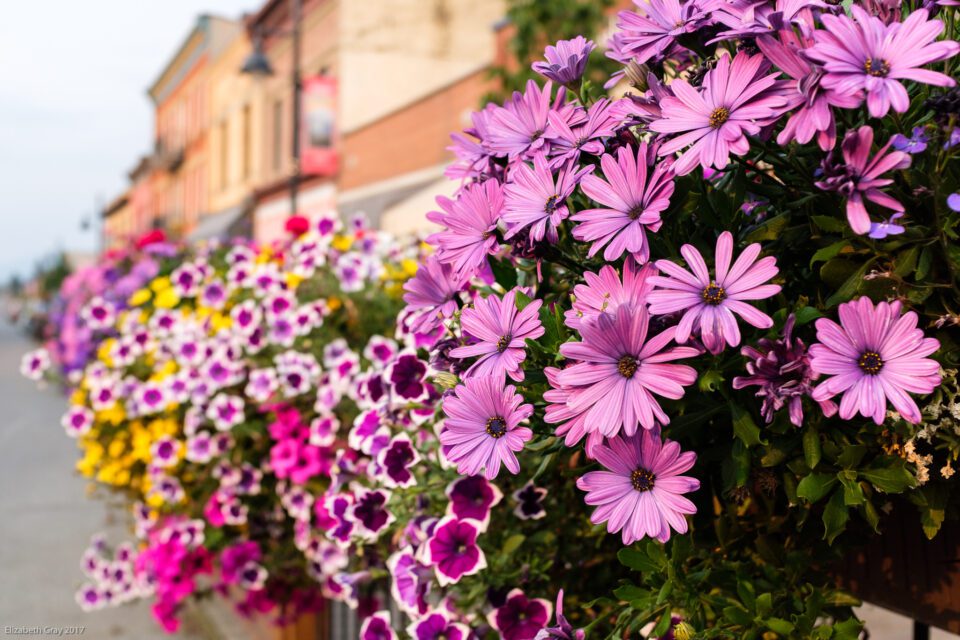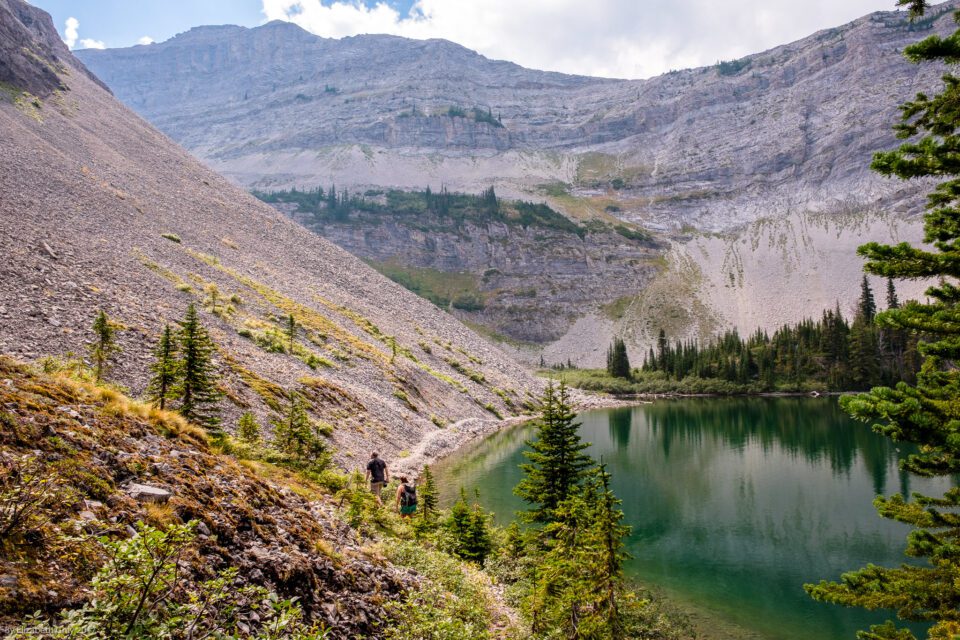 The second part of the trip was focused entirely on photography. From the Kootenays, we would head down to the Palouse. The Palouse is a beautiful corner of southeastern Washington State and the neighbouring area in western Idaho. It is about a 300 km drive south of the U.S./Canada border. The region is known for its beautiful patchwork of rolling hills and wheat fields. The landscape is dotted with farms and small towns. The weather in this area often brings intense skies filled with storm clouds and rainbows. The area is a landscape photographer's dream. In early fall, the fields would be golden, and the fall harvest would be underway.
Before we left, I spent hours researching where to shoot in the Palouse. I had mapped out all the iconic barns and dilapidated farmhouses. I knew where to capture the vast vistas of the region. I read all I could on the area and looked at countless images from other photographers. I talked with other photographers who had shot in the area to find out their favourite locations. And finally, I created a very detailed shot list. Remember, I am an engineer with an A-type personality!
However, the worst forest fire season on record thwarted all my preparation! The 2017 fire season in British Columbia will be known for having the largest total area burned, the largest single fire in B.C. history, and the largest number of evacuees in a fire season. As a result of the wildfires, smoke blanketed most of the province and Washington State with a thick haze.
Here is what greeted us in Cranbrook and the Palouse!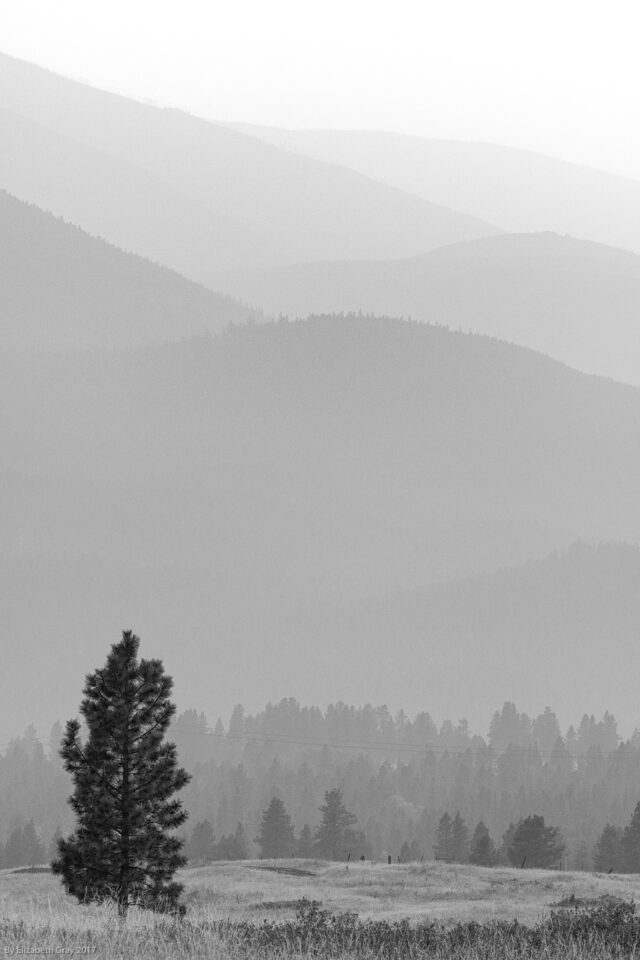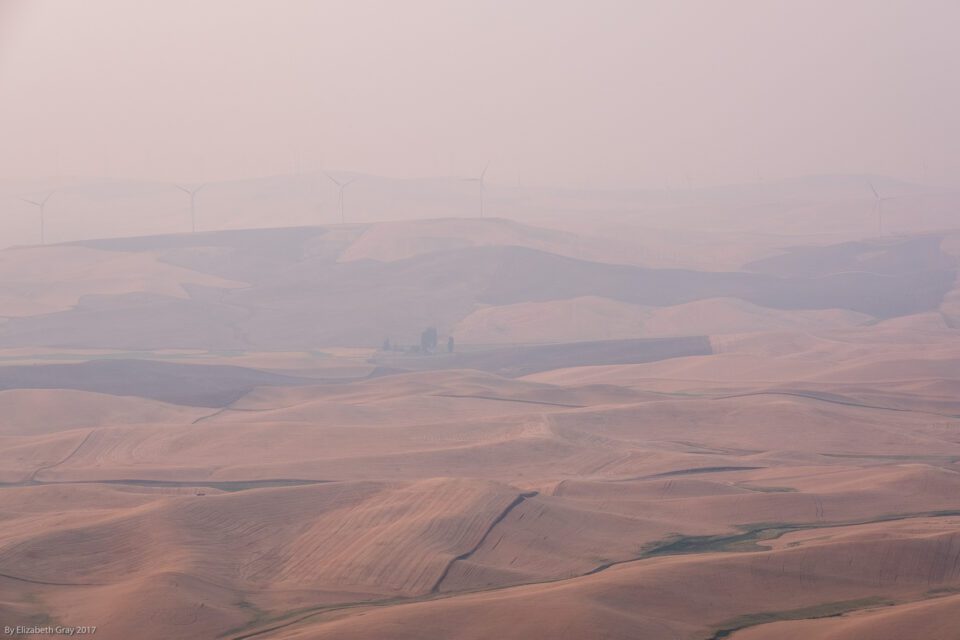 To give you a better idea of what we should have seen, here are two images created by a friend of mine, Olaf Sztaba. Olaf is a professional photographer based in Vancouver. He often leads workshops to the Palouse region. He was a valuable resource for our trip.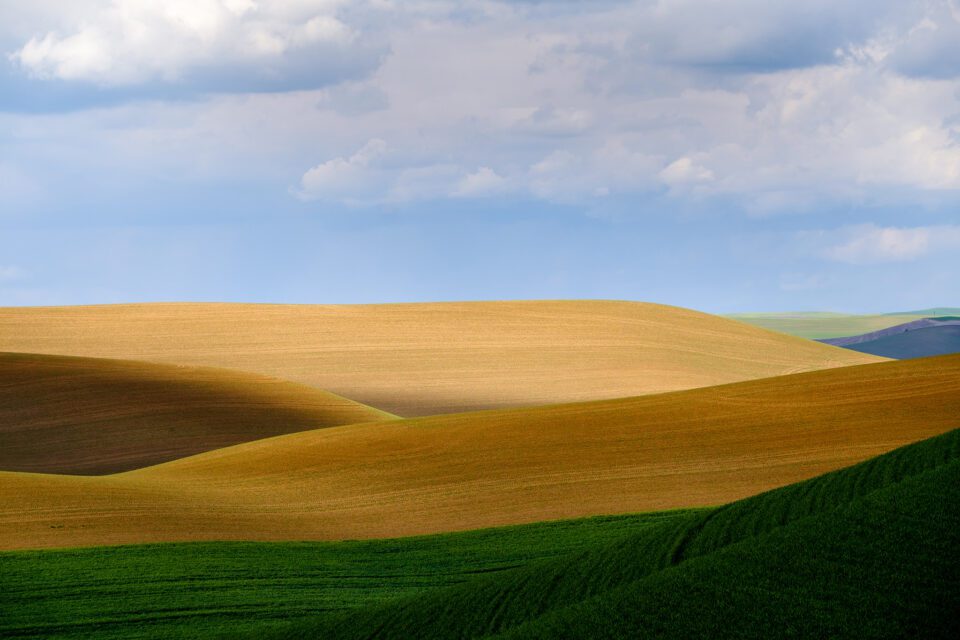 From a photography perspective, the smoke not only obliterated the landscape from view, but it created a lifeless sky. The smoke produced very flat light, which negated all the texture from the scenery. In some instances, the visibility was down to meters.
How was I to take landscape photographs if I couldn't see the landscape? Instead of giving up, I needed to 'see' in a different way. No, I wouldn't be able to get many of my pre-visioned shots, but that didn't mean I would take home empty SD cards!
Its all in the Details
One of the first things I did was look for close-ups. Details that would not be affected by a monotonous sky. I had imagined 'grand' when I needed to think 'tight.' Shooting close is a trick that I learned a long time ago. Details can be just as exciting as vast vistas. Look for insects, subjects with texture, or subjects that have unusual geometry. Get close, now get closer! Use selective focus with wide apertures to throw uninteresting backgrounds out of focus. Experiment and think outside the box.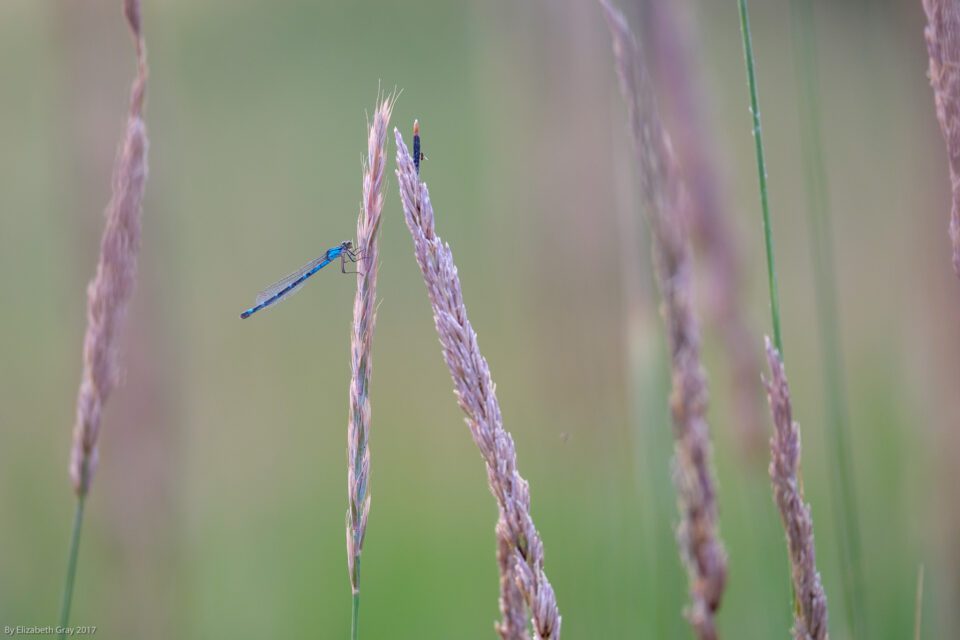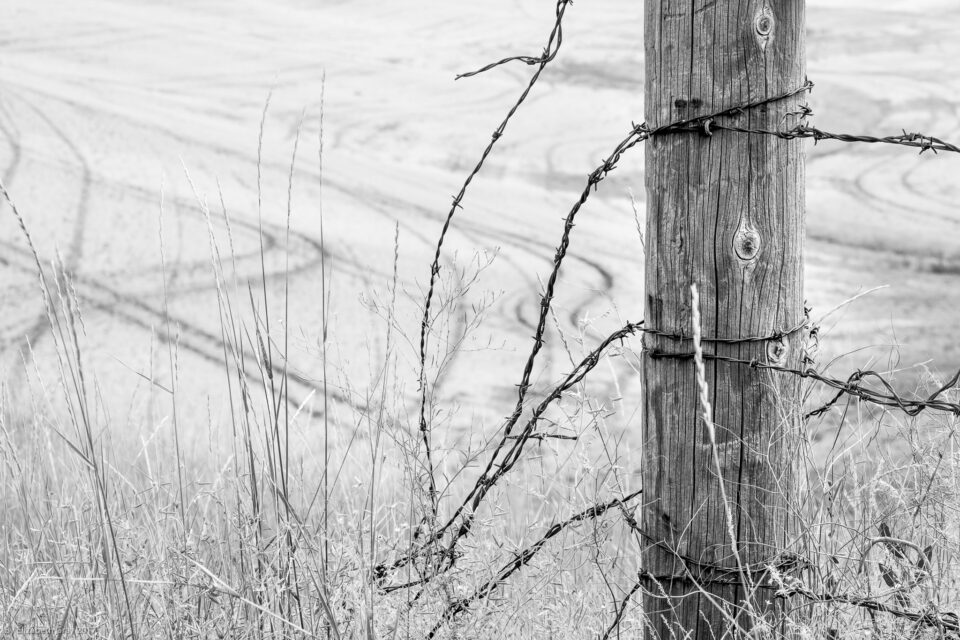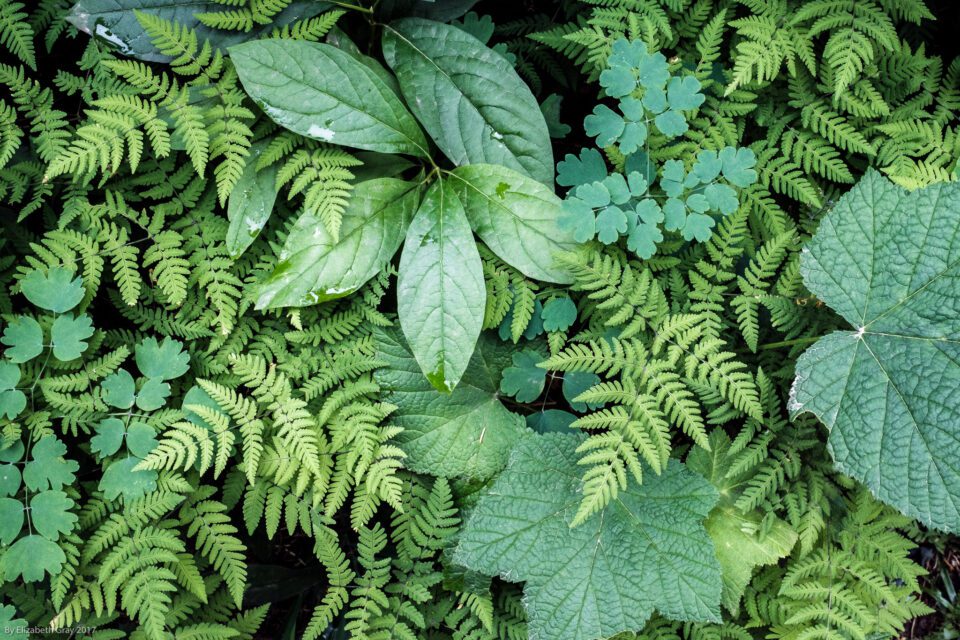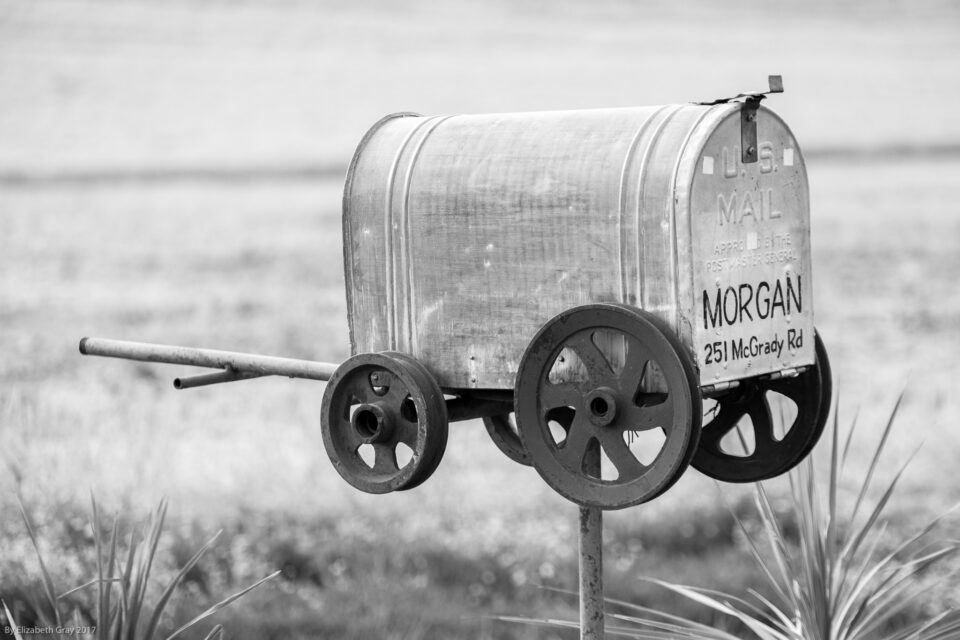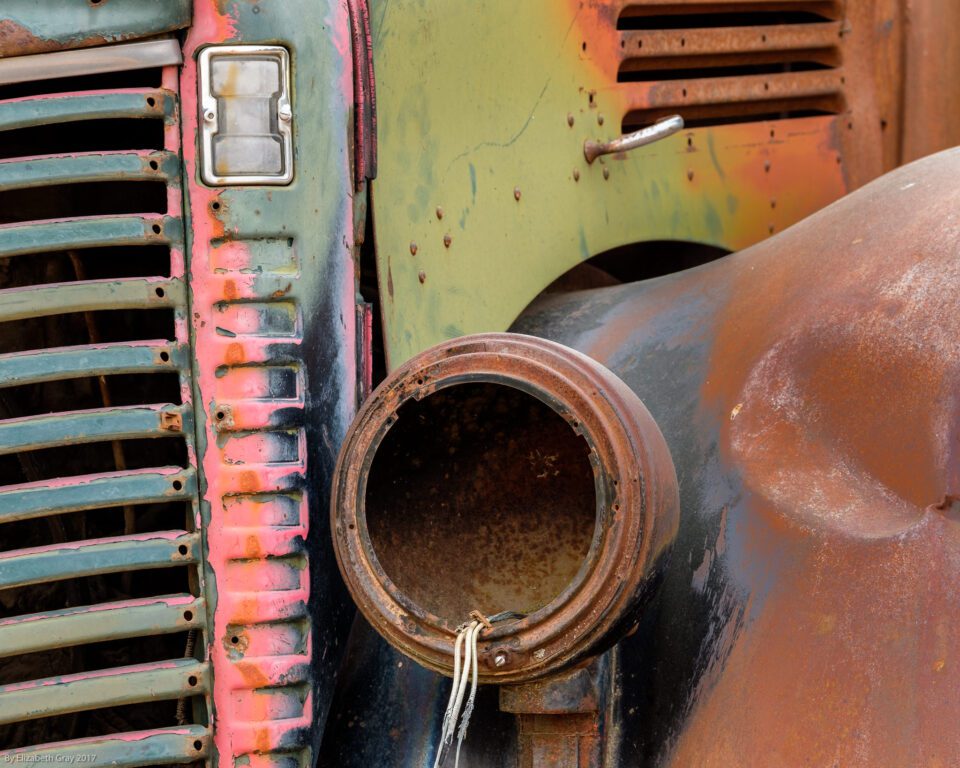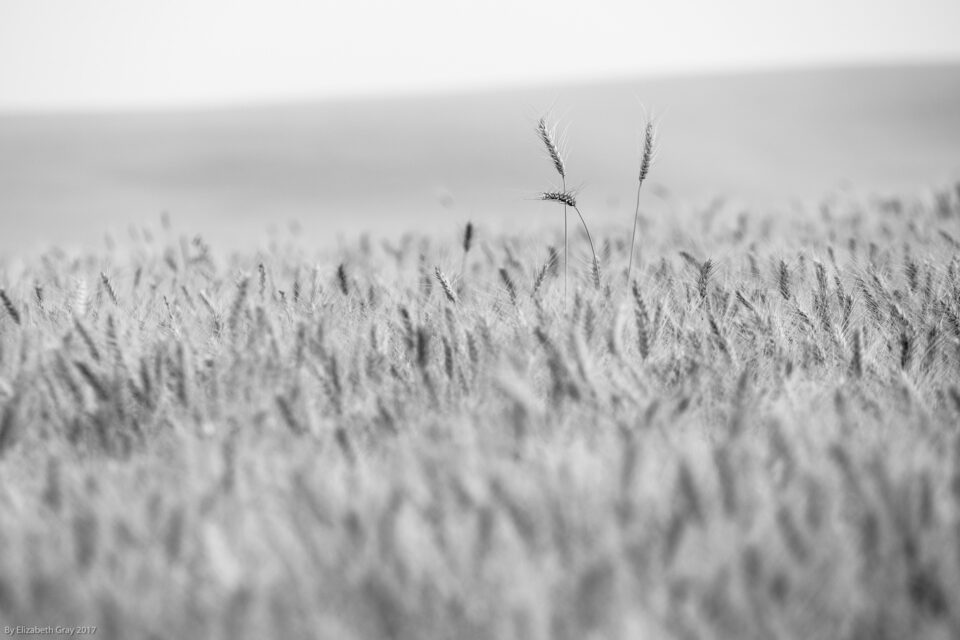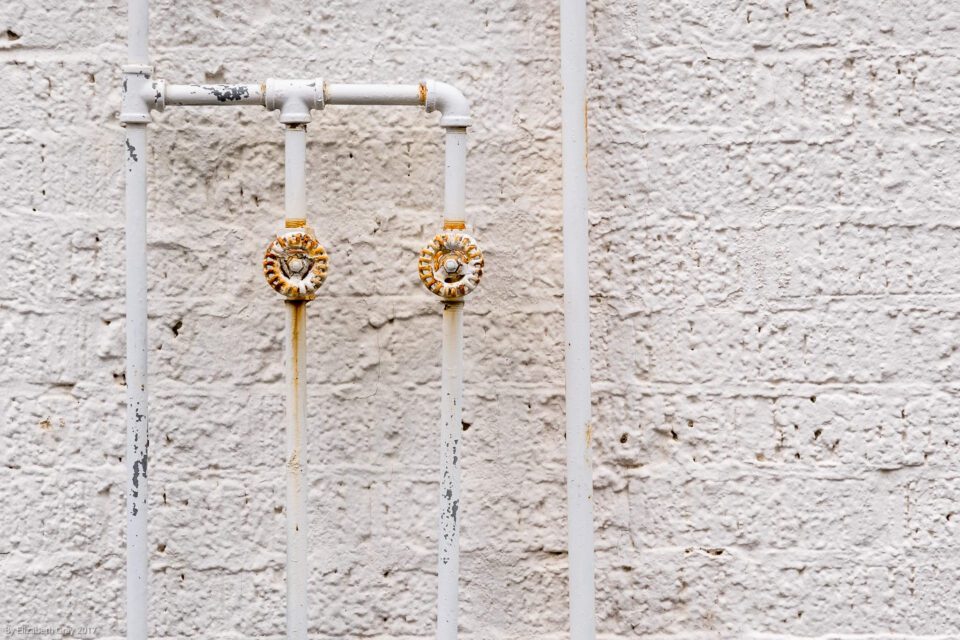 See the World in Black and White
The smoke muted most of the colours from the fields, so instead of trying to capture the various hues of gold and yellow against blue skies and puffy clouds, I shot with black and white in mind. With monochrome, the emphasis would be on the texture, tones and graphic details. It is amazing how an image in black and white can have so much more power than it's coloured counterpart sometimes.
Here is the same image in colour and black and white.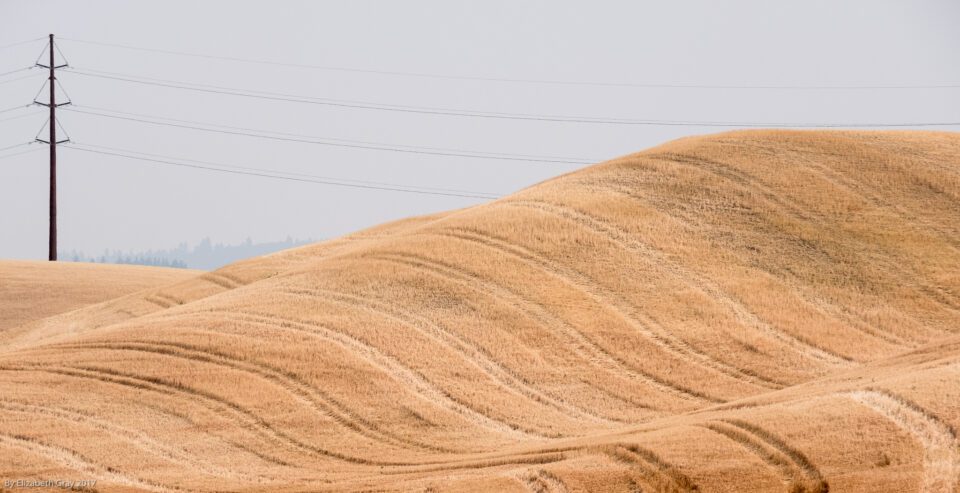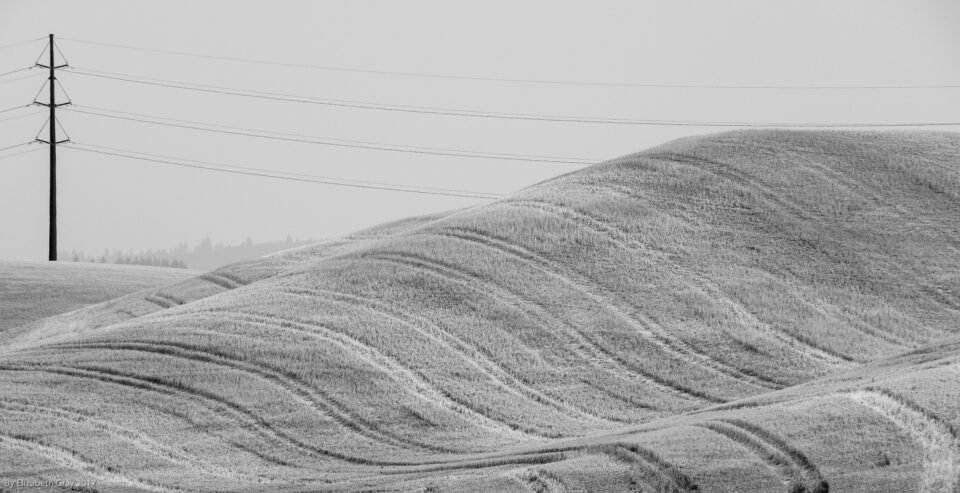 If you have a mirrorless camera you can visualize what the scene will look like in monochrome by setting your EVF/LCD to display in black and white. I would recommend shooting in RAW though. This will give you the most latitude when you are back at your computer!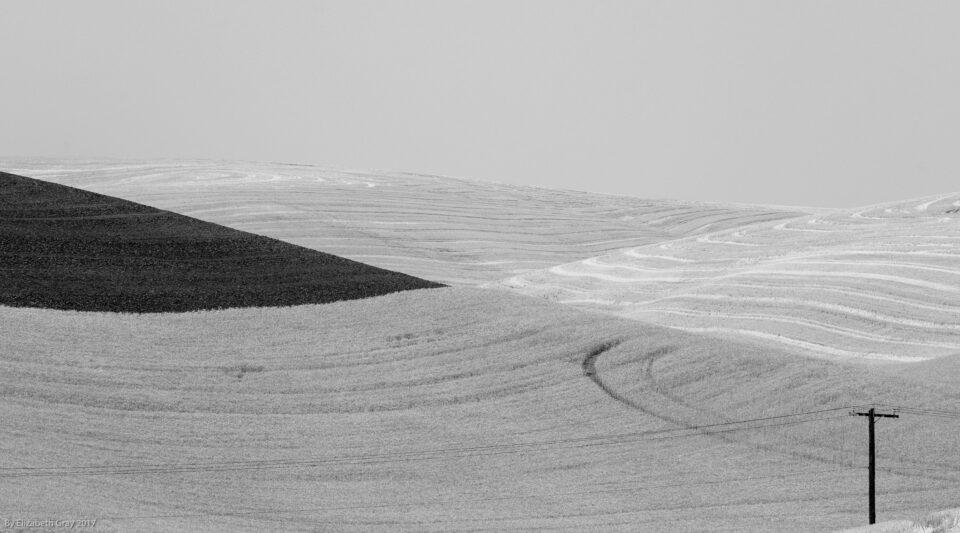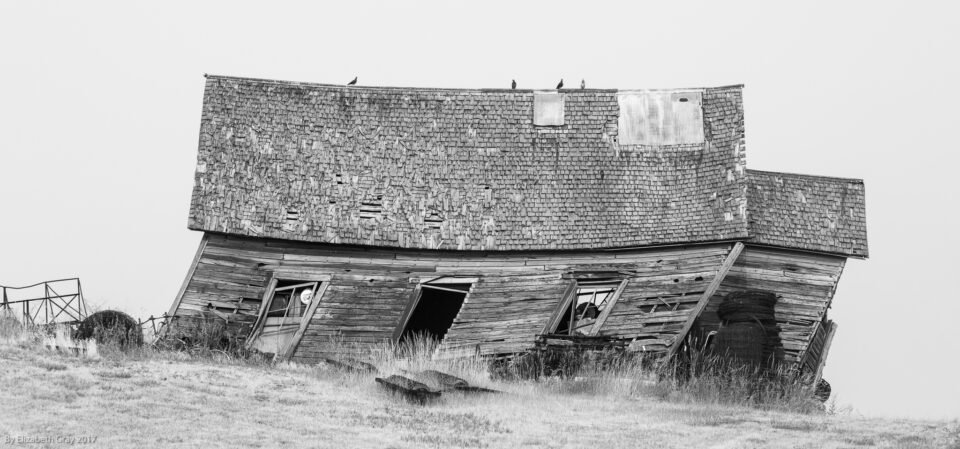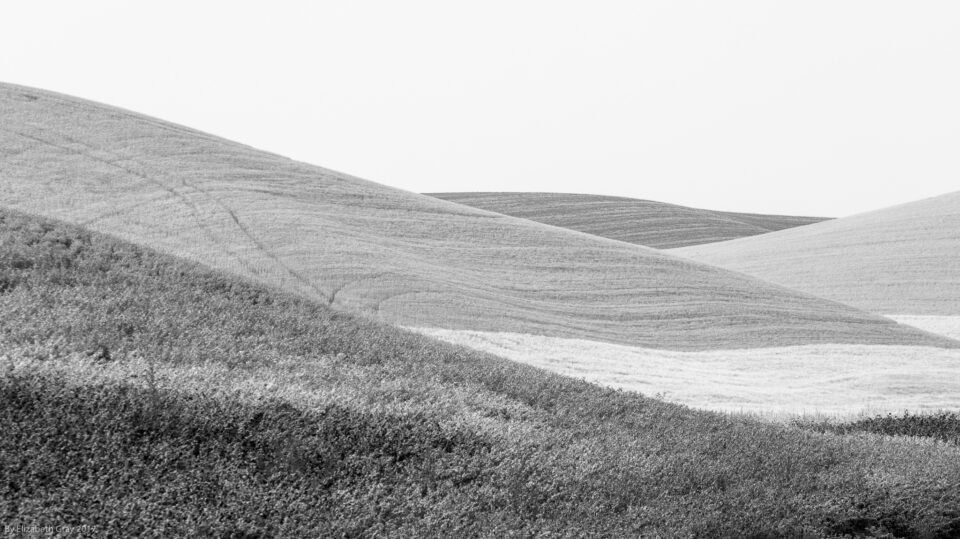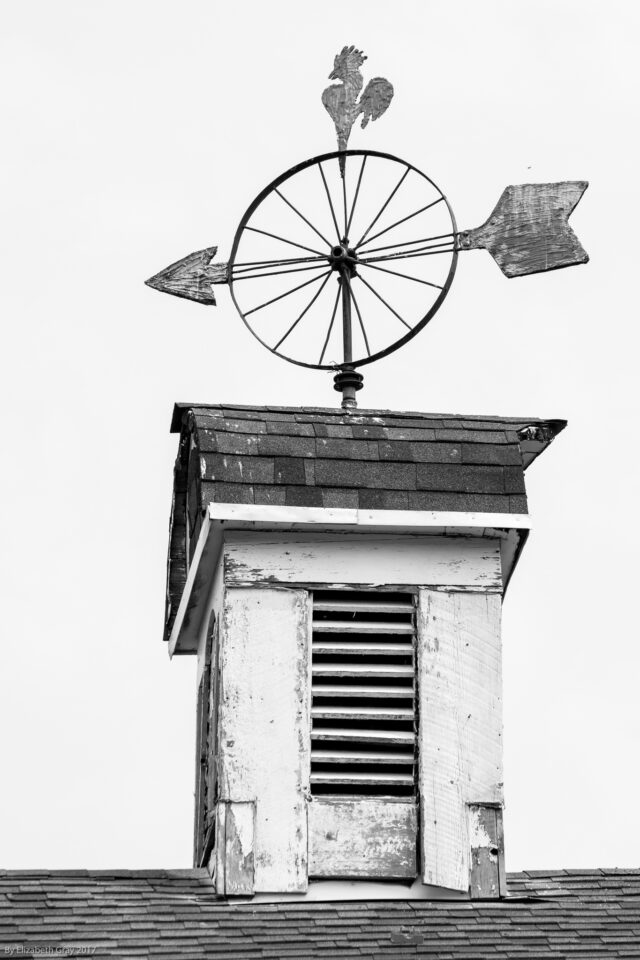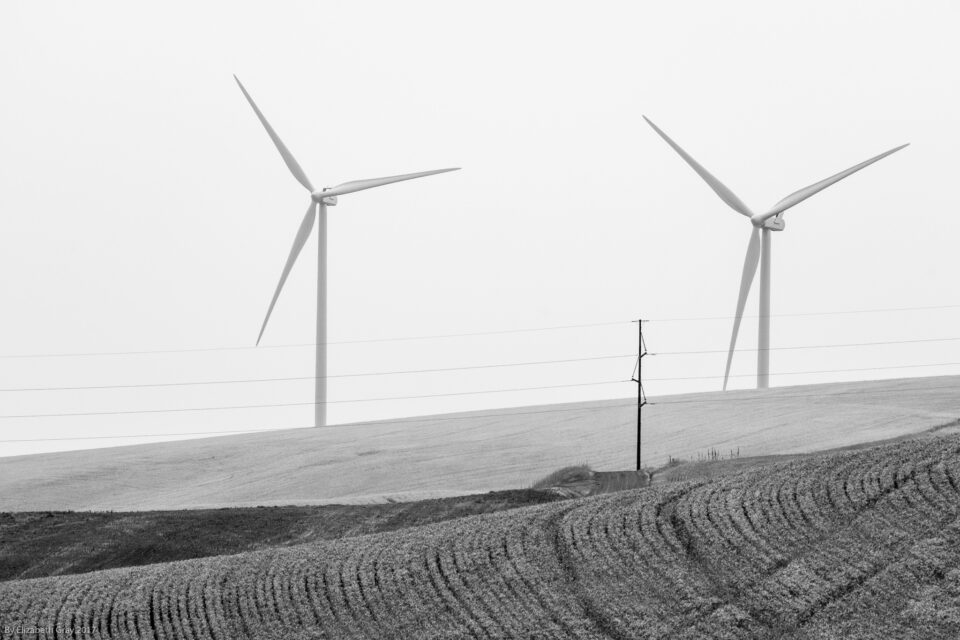 It's on the Horizon
High up my shot list were images of billowing storm clouds. But with the haze, the sky was featureless. To get around this, I did two things. For many of my compositions, I tried not to include the horizon in the shot at all, or very little of it. Minimizing, or omitting the sky altogether, put more emphasis on the undulating hills and tracks in the fields. Sometimes this was hard to do. If I could not minimize the sky easily, I looked for foreground elements that would block the sky and add interest. Creating images with no horizon had me slowing down more. As a result, I produced much more purposeful photographs.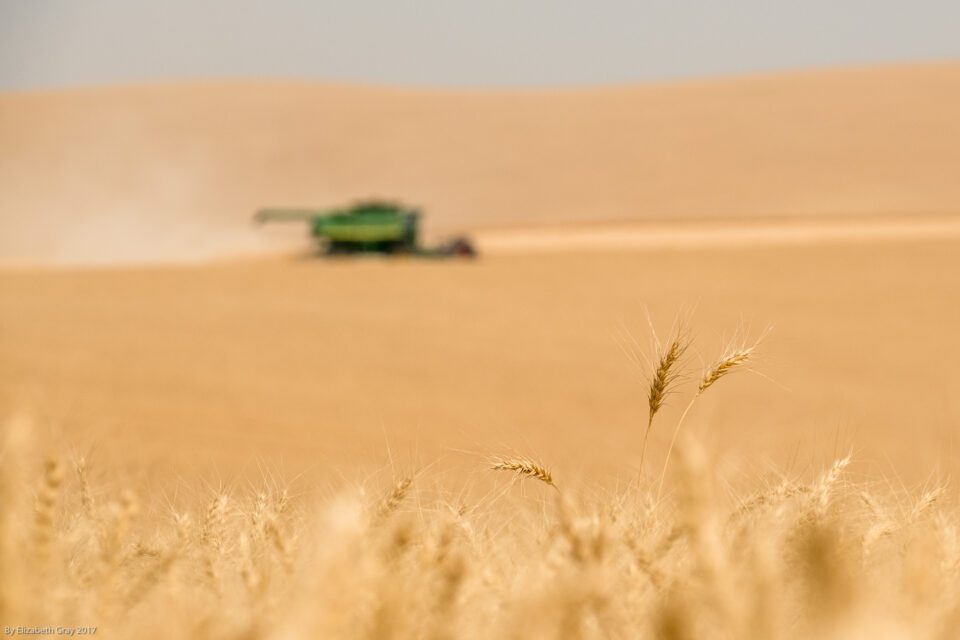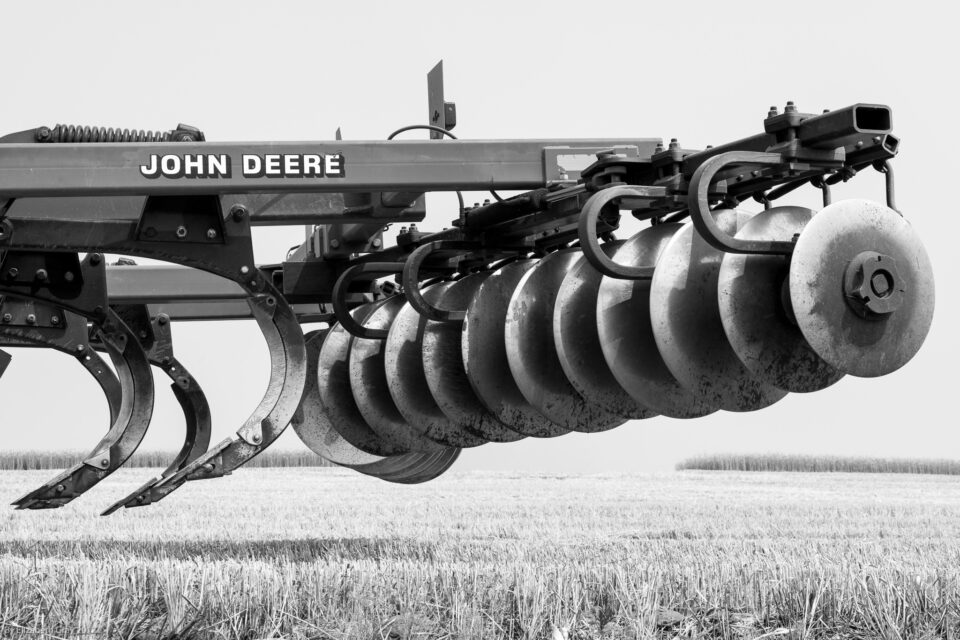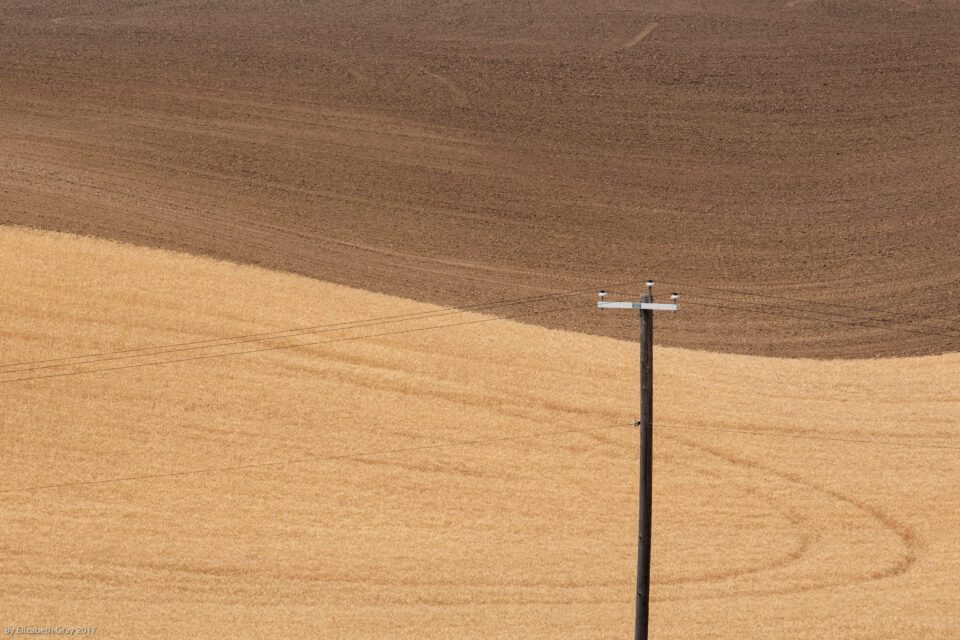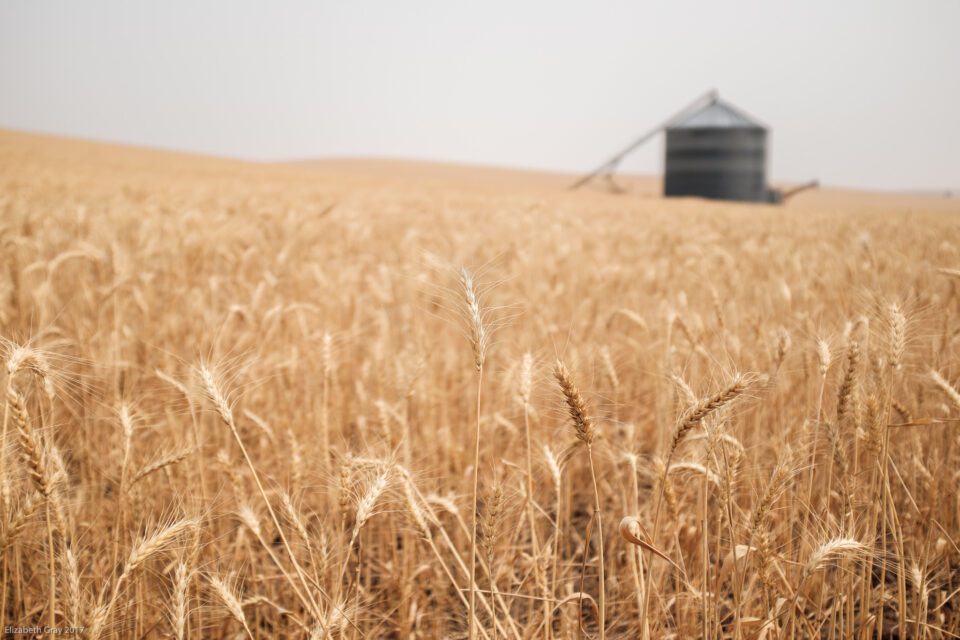 The other technique I employed was the exact opposite. In these images, I used the blank sky to create negative space. This large, empty area of the photograph adds tension to the image and helps reinforce the vastness of the landscape.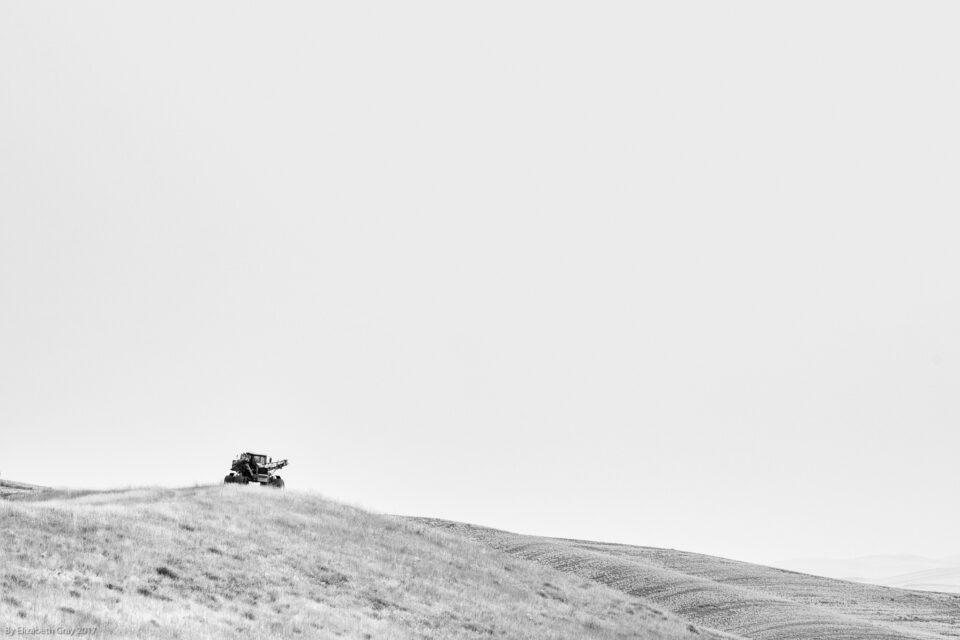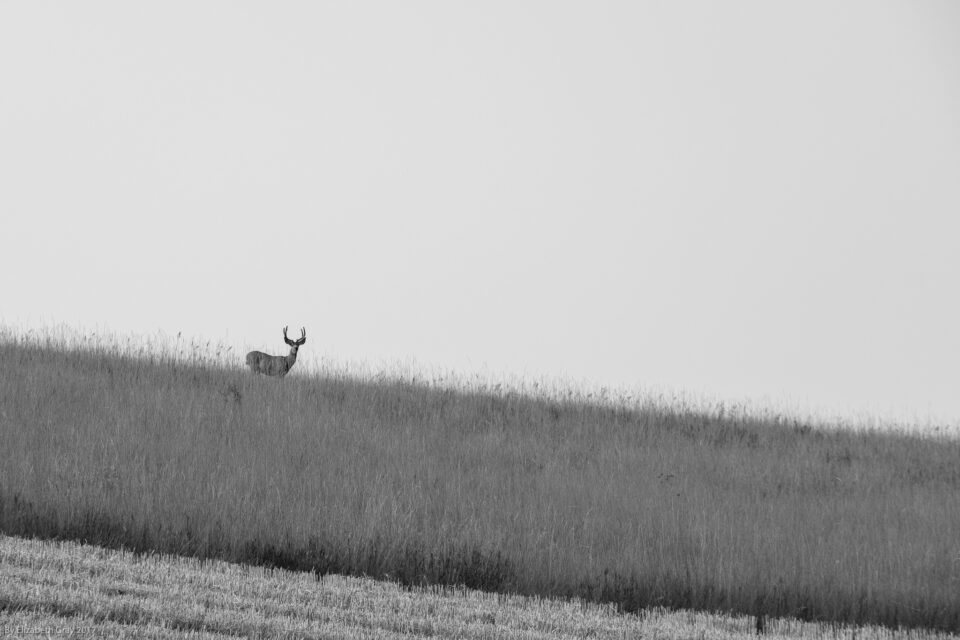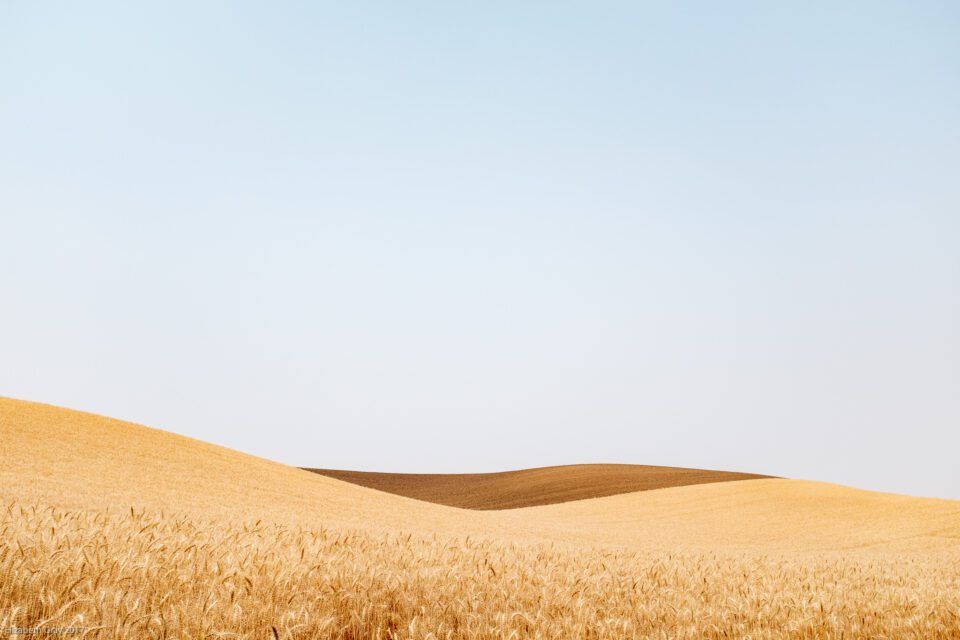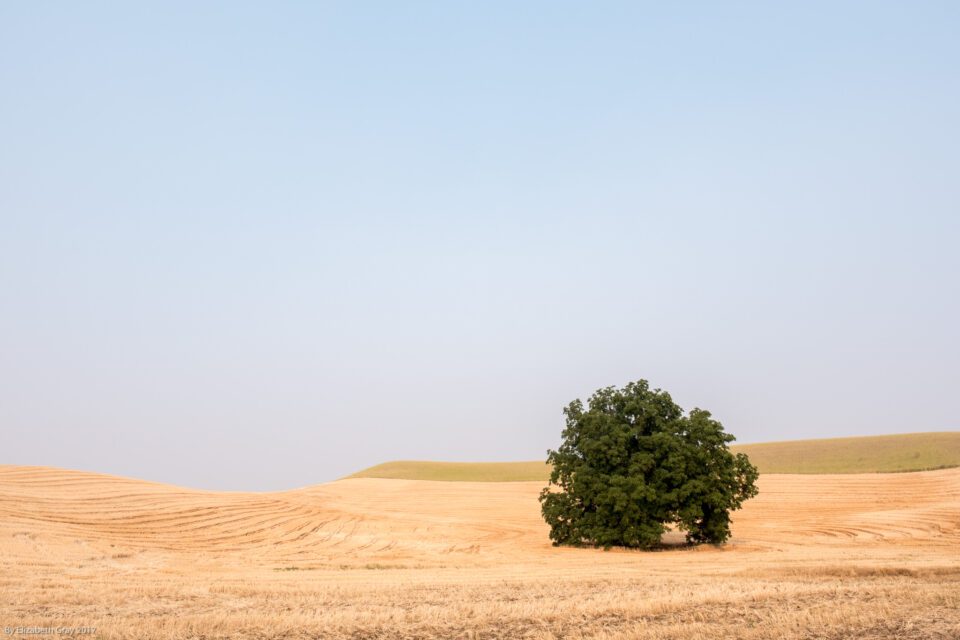 Mood
I may not have captured the quintessential images of the Rockies or the Palouse, but the smoke added a mood and a sense of mystery that I would not have achieved without it. In a way I was lucky. The conditions I was photographing were unique. I would not take home cliche images, and I needed to take advantage of that. With the decreased visibility I layered elements in my images. I looked for strong foreground elements like silhouettes of trees or power poles to add a sense of depth.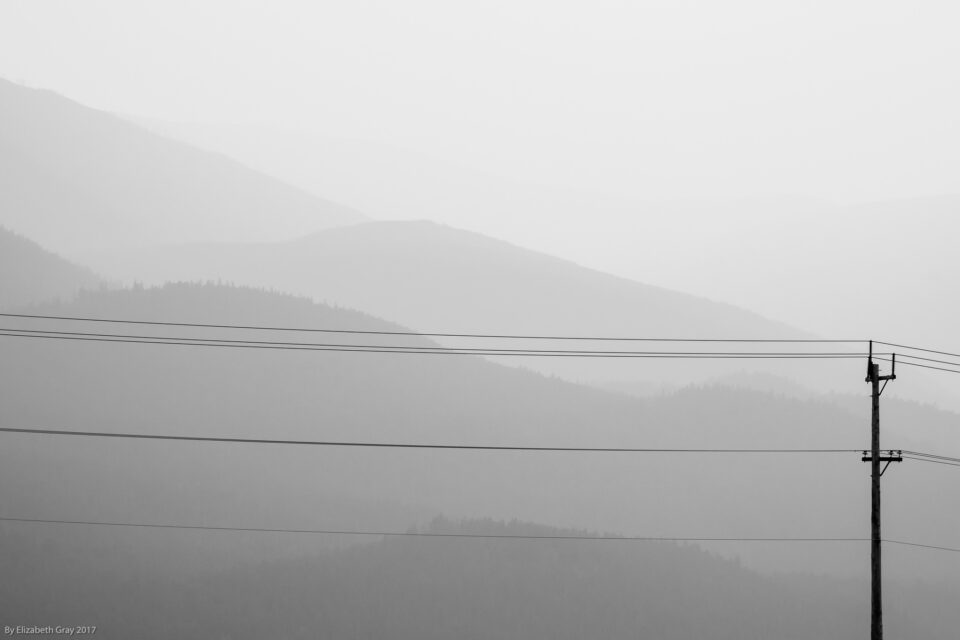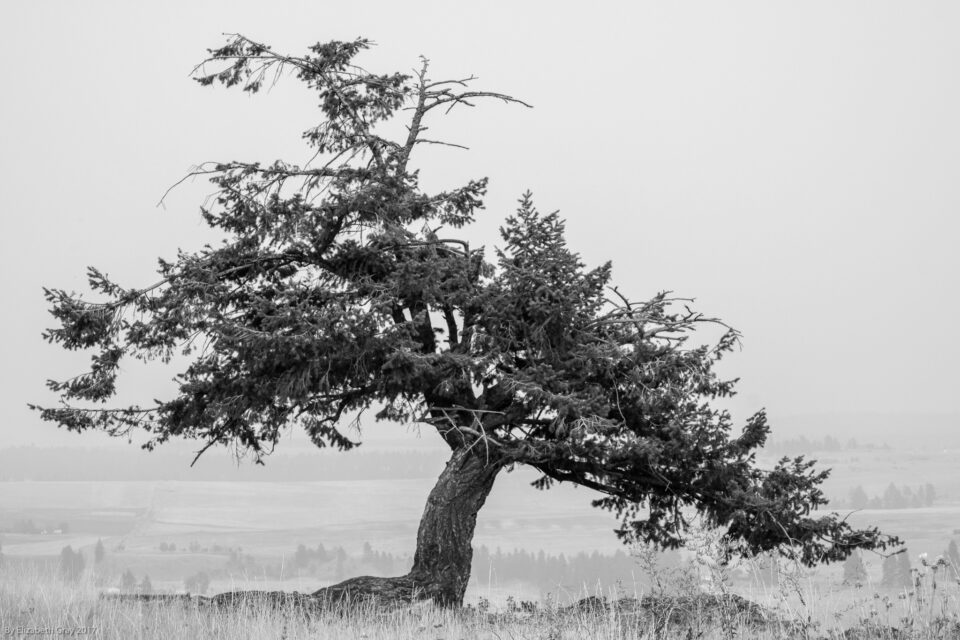 One evening we went up to the top of Steppe Bute. Steppe Bute is an iconic landmark where you get a 360-degree view of the surroundings. You can see for miles, most of the time! I had to get a bit creative since the visibility was no more than a hundred metres! I experimented with different compositions of the sun and cellular tower since I could not see the fields.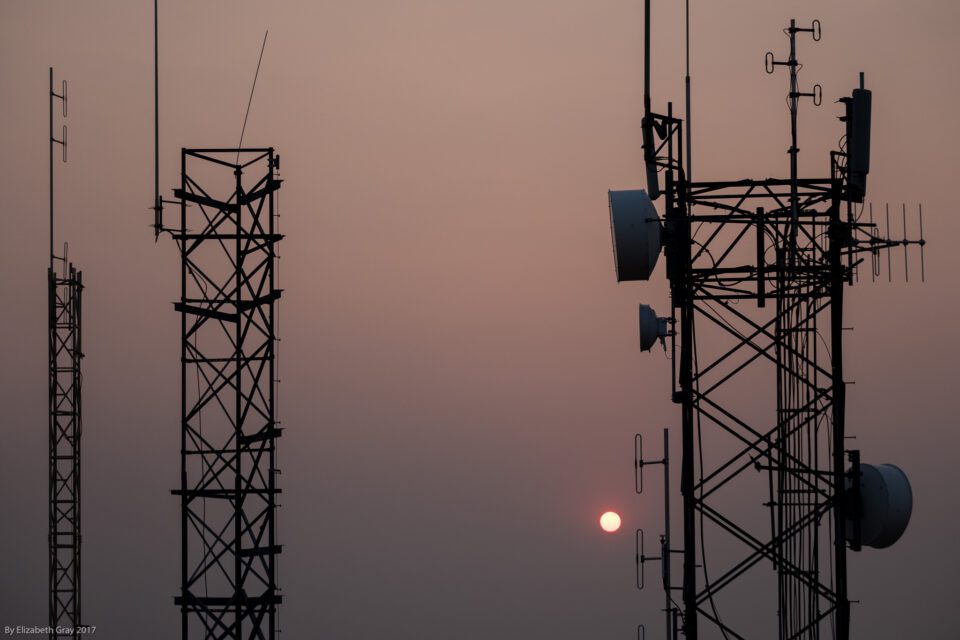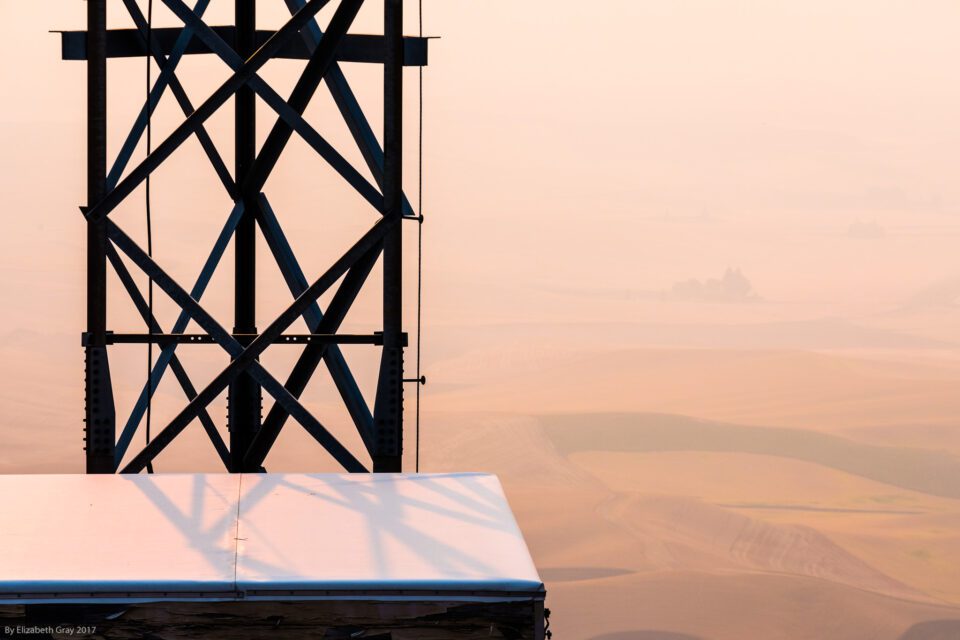 Talk to the Locals
Another thing I tried to do whenever it was possible was to talk to the locals. Many people in the Palouse have farmed the land for generations. Their stories make the photographs come to life. Take the time to speak with them and get to know them.
This brings me to a point that I wish I did not need to mention. In the past several years, the selfish actions of some photographers have tarnished the reputation of others. Some photographers have trespassed onto private land, damaging fields and property. If you 'need' to get closer, either get permission from the landowner first or use a longer lens! My husband and I made it a point to stop at some of the small local coffee shops. Not only does this support the local economy, but it is a great chance to learn about the region, and potentially meet some of the landowners. We were fortunate to meet several landowners and were permitted to photograph on their properties. We were even invited to photograph inside an old barn.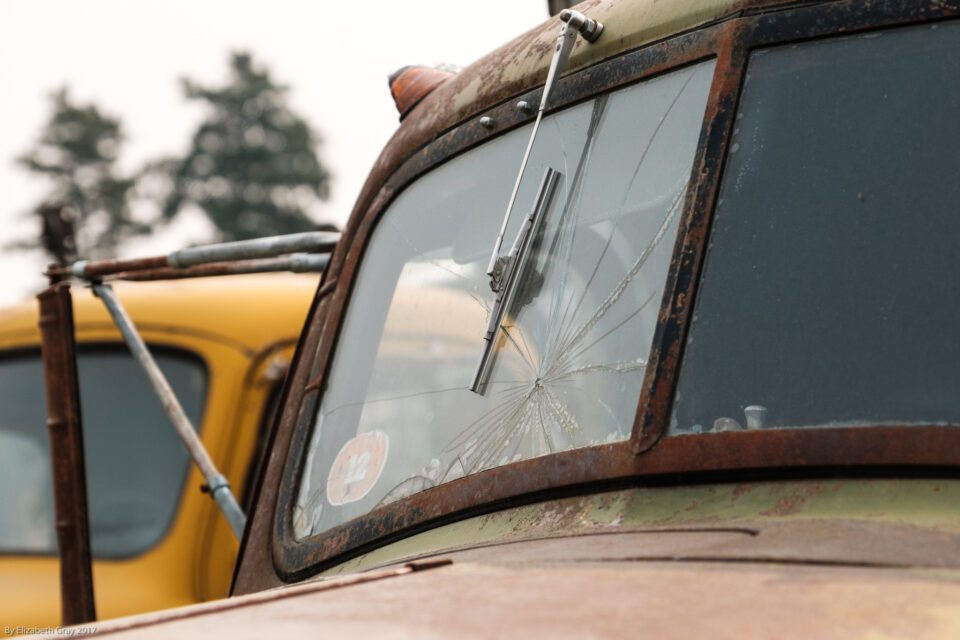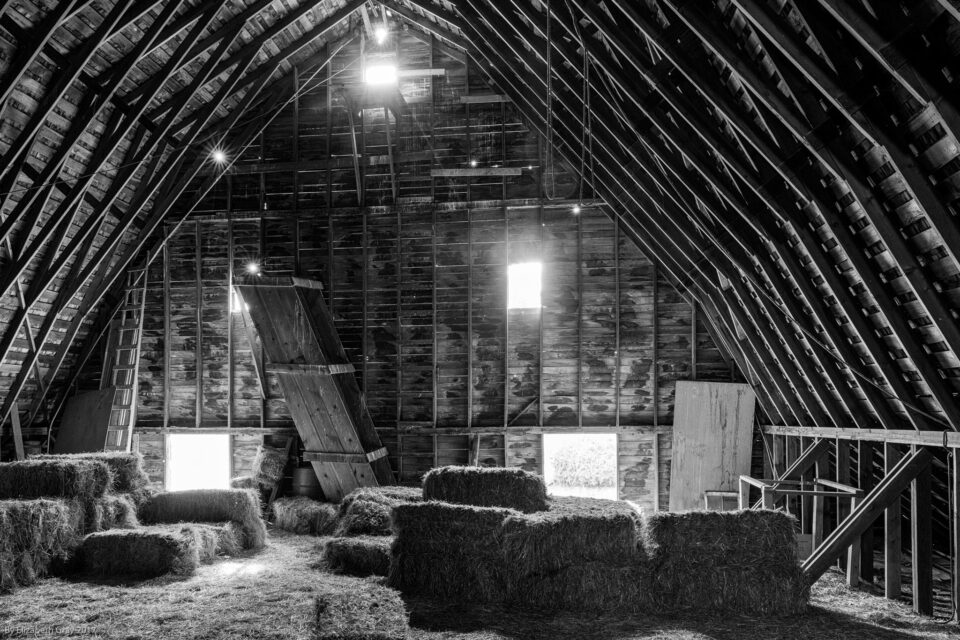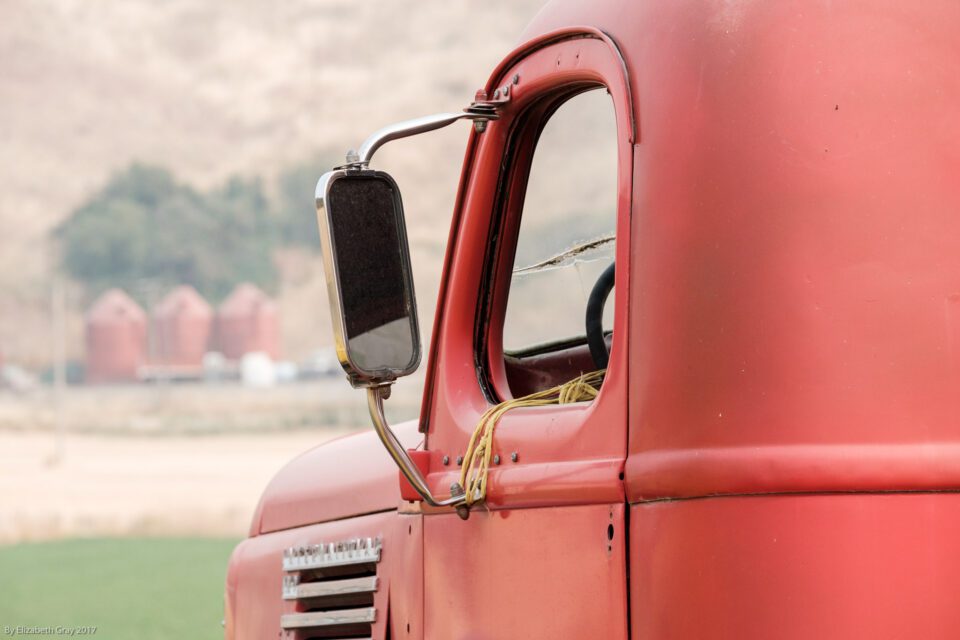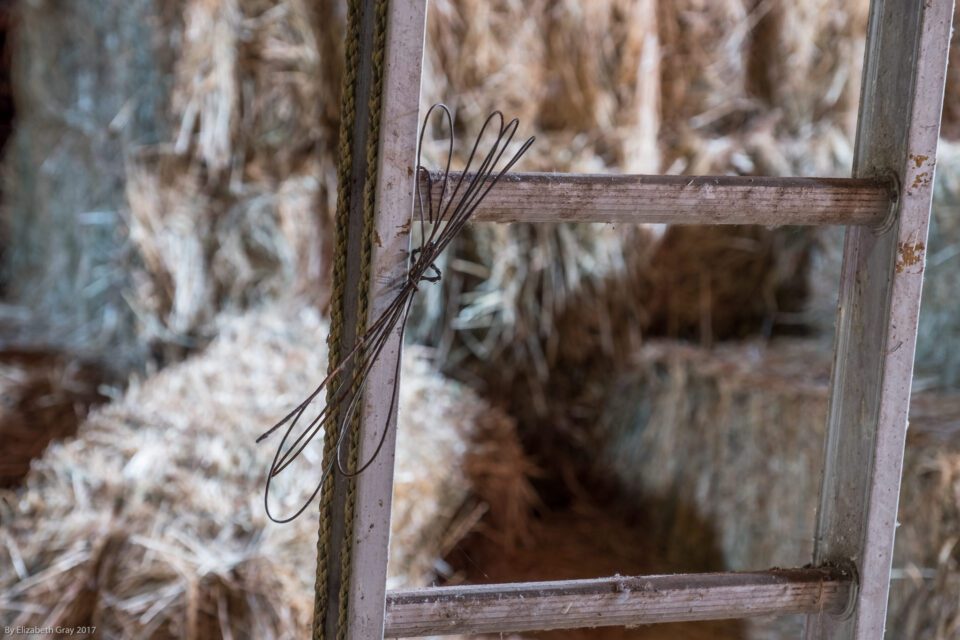 Be Prepared
Every so often we got a glimpse of the sun. I took those opportunities to capture some more of the "typical" landscapes.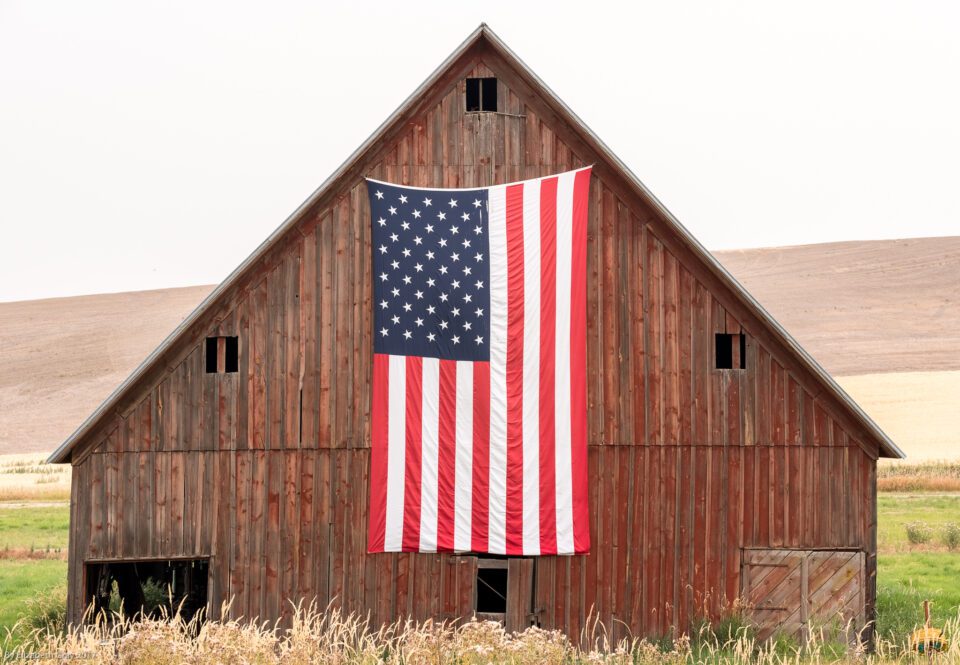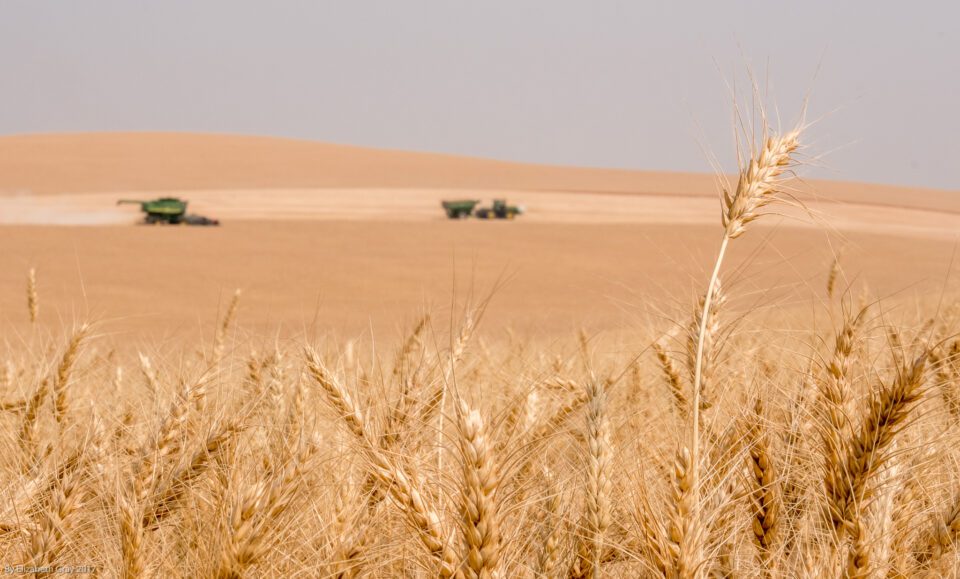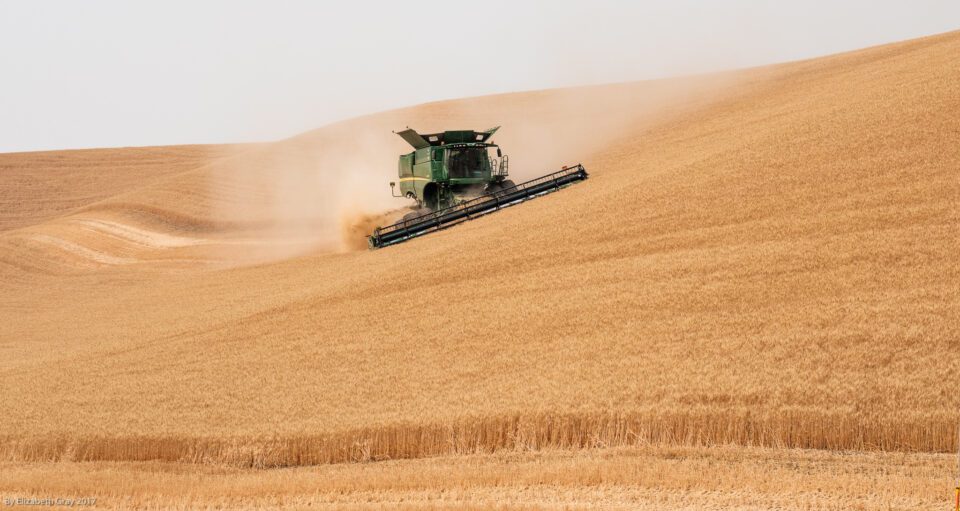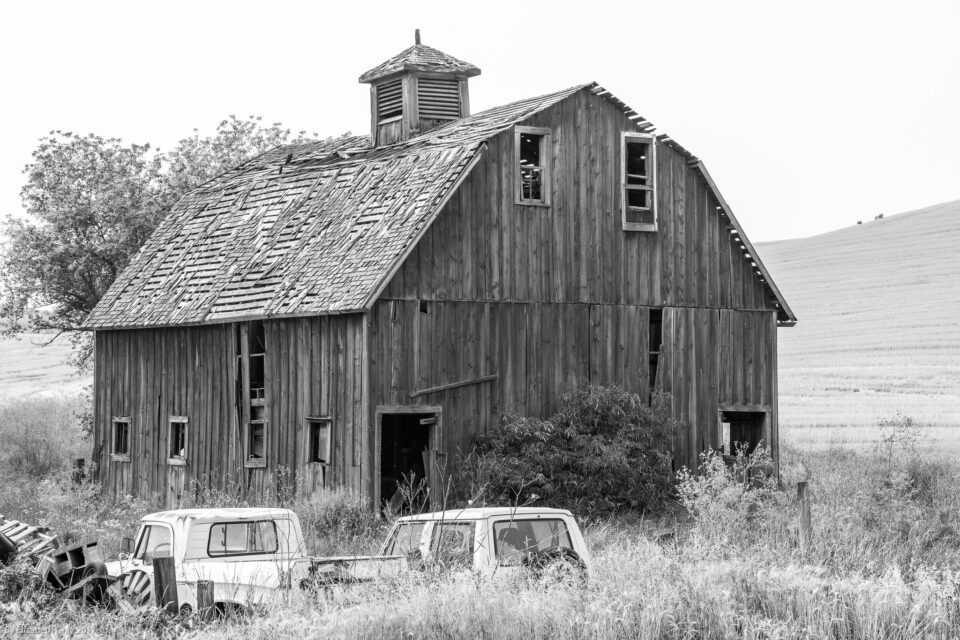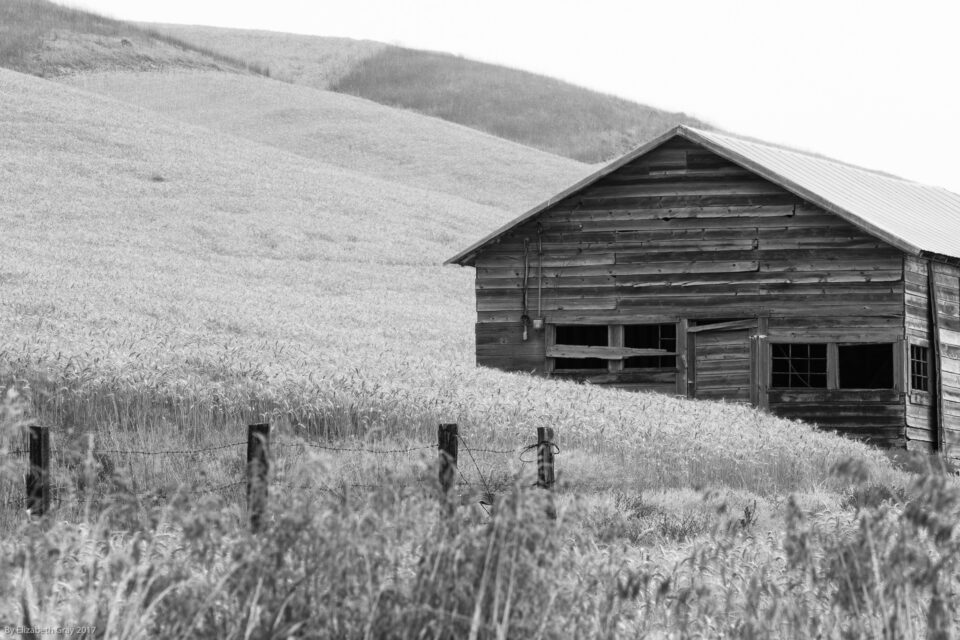 Never Stop Seeing
So if you run into a situation where conditions are not as you hoped, do not despair. Yes, it will be much harder to shoot. But that is what will make you a better photographer. Look with your eyes, visualize with your heart, and never stop seeing. To quote Jay Maisel, "Ther is no bad light. There is spectacular light and difficult light. It is up to you to use the light you have."