One of the most exciting things about running a photography site is getting to know people from all over the world. Holger Wagner, a nature photographer from Germany, contact me about two years ago on photographing birds in Florida. After reading my articles on how to photograph birds and my post on Florida birding near Orlando, he contacted me for suggestions and my favorite spots.
After he came back from his trip, he sent me some stunning pictures that he captured in Florida. While browsing through his website, I checked out some of his other work and within minutes, I realized that I am looking at the work of a very talented photographer. I immediately emailed him again and asked to write a guest post, because I felt that his photography had to be shared with the photography community. Unfortunately, he got extremely busy with traveling and photography, so he did not have a chance to do it then. During the last two years, he kept on sending me his beautiful pictures. So a couple of weeks ago I sent another request and I was finally able to persuade him to write a guest post, along with some of his beautiful pictures. Enjoy!
---
Dear photography friends and readers of the Photography Life blog,
This is my first guest post ever and it's an honor for me to write here. English isn't my first language, so I apologize for any grammar mistakes in advance.
My name is Holger Wagner and I live in Aachen, Germany. I am a professional photographer that enjoys nature and loves photographing landscapes and wildlife. I'm grateful to have had the opportunity to visit some of the most beautiful photography places in the world throughout my career. The US Southwest, with its breathtaking landscapes, Florida – a birders paradise, Iceland and Norway in Northern Europe are some of my most favorite places to shoot.
My online research on how to capture birds led me to this informative site. Nasim not only shared some very useful tips in his birding articles, but when I contacted him, he was even kind enough to share his special and favorite destinations in Florida. This helped me so much in preparing my trips carefully and to come home with more "keepers" than I ever expected.
What photography means to me is always to capture the beauty that surrounds me. It is the light, the colors, the composition and the mood in every particular situation. With my Nikon DSLR, I always shoot in RAW in 14-bit to get the best out of every single image. With that said, I post process all my images carefully. Subtle, yet significant, is my goal with each image. I always follow my own quote "Releasing the shutter button is just the beginning of a great photograph". As photographers, we are all artists as well, whether we create stunning portraits, commercial, wildlife or landscape images. We live in this beautiful digital age that gives us all the tools we can try and find out what works and what doesn't. It is all bound to our own taste and style, our own appreciation and interpretation of beauty.
I'd like to show you a couple of my images here with some information and if you have any questions or comments, please feel free to get in touch with me. I would love to get some feedback.
When I got started with landscape photography, I went to the beautiful Southwest region of the United States. The amazing sandstone formations in Utah and Arizona are so unique, that I immediately fell in love with them. Until today, it is one of my favorite places for shooting landscapes.
Here is a tip I would like to share with you that can help when you feel overwhelmed with beautiful landscapes. As photography enthusiasts, we are so passionate, that we see all this great scenery and just want to capture it all at once in its grand beauty. Sometimes it works great, but I mostly try to simplify and narrow the focus. This is a composition rule that always works as I found out. Here I photographed the Vermillion Cliffs in Arizona as a single scene with a wide-angle lens: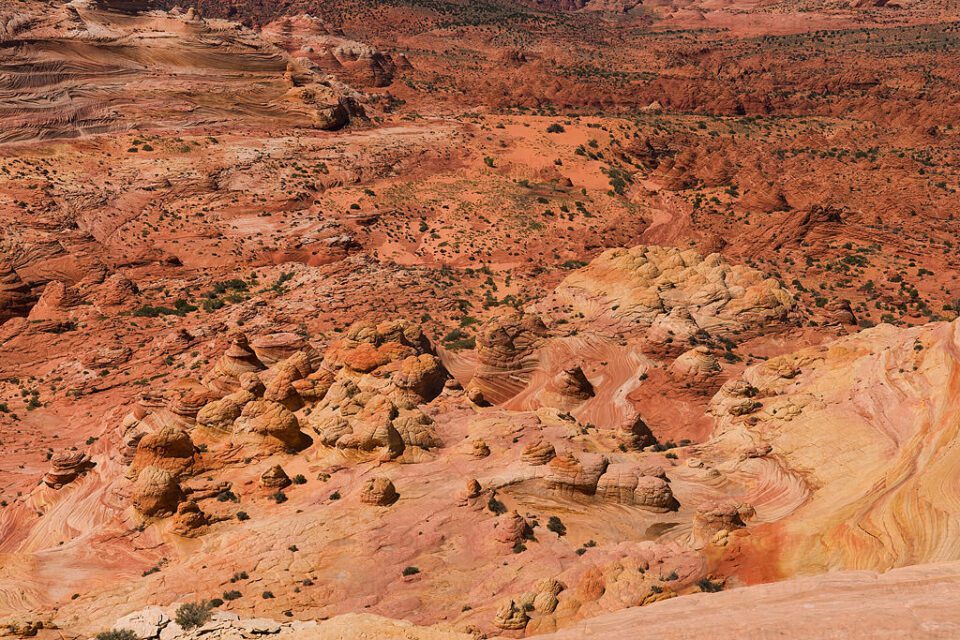 But then I walked closer in to separate the famous "Wave":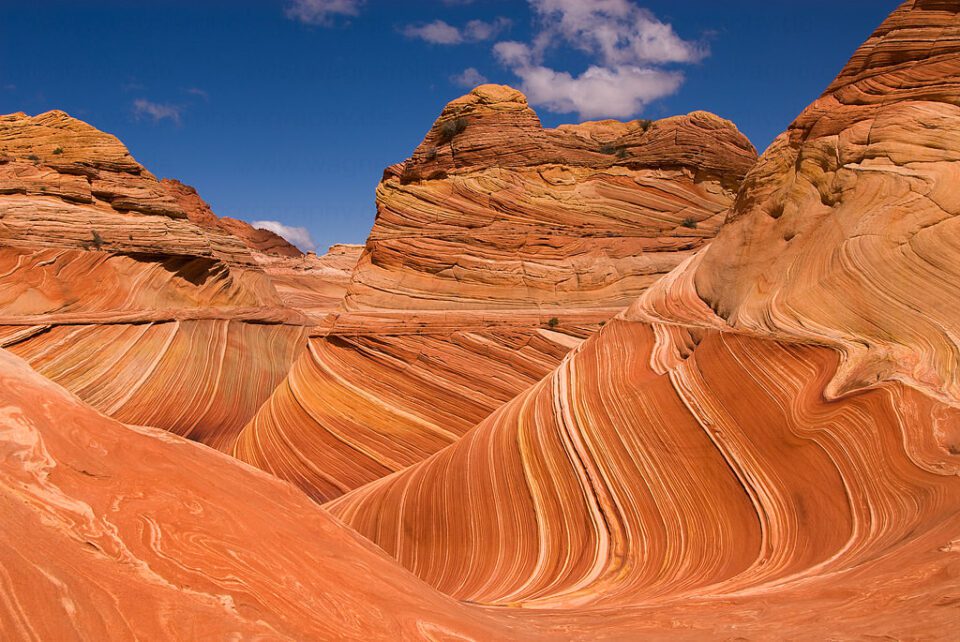 And even closer to capture just a part of these colorful sandstone wonders: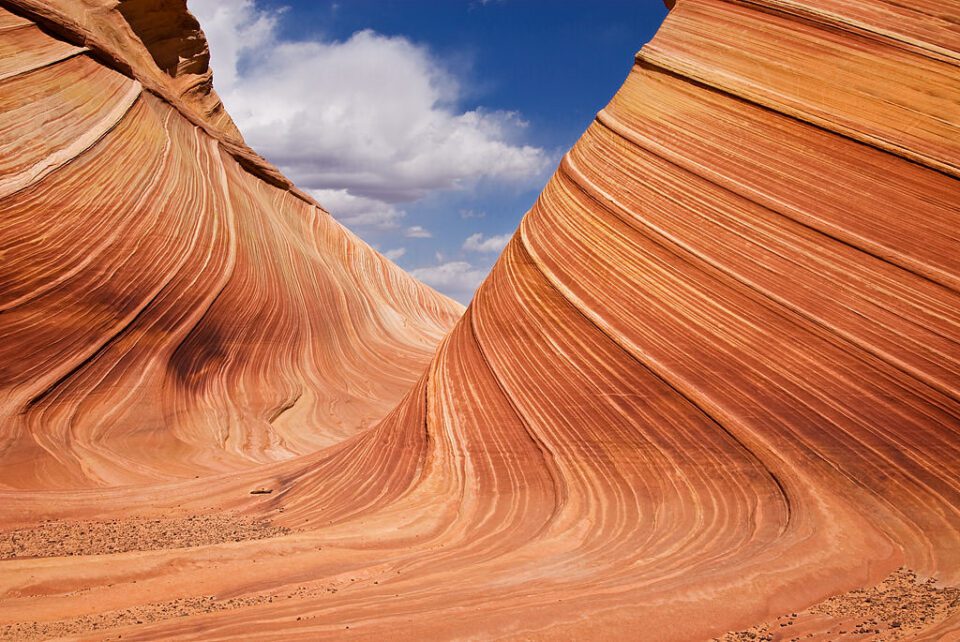 When you travel, I highly recommend to get in touch with locals or guides if you really want special photographs. This is what pros always do. Without a friendly Navajo on a guided trip through Antelope Canyon near Page, AZ, I would have never gotten this image here: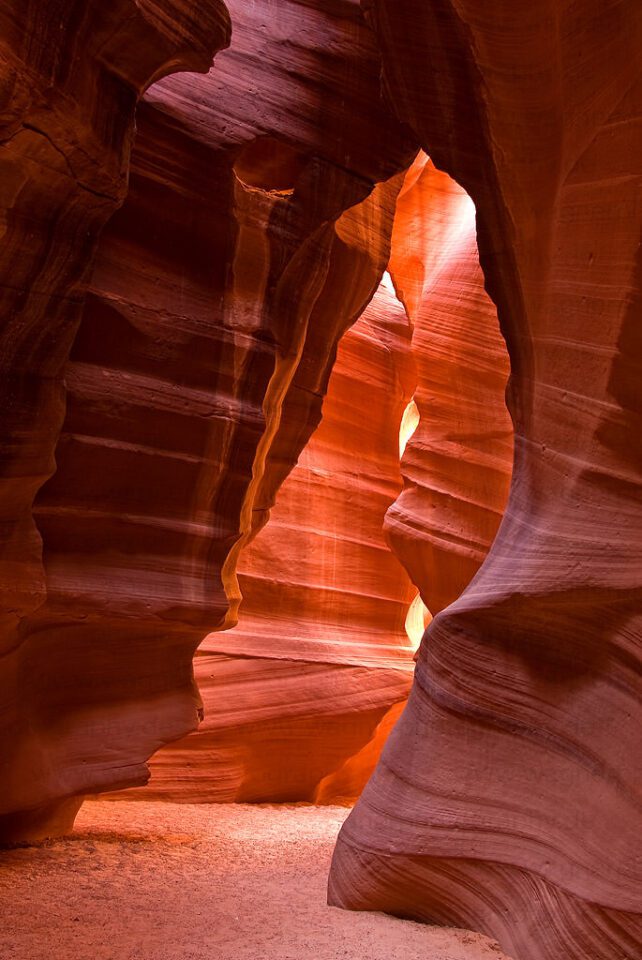 Shooting wildlife is often much more challenging than shooting landscapes, because most wild animals are very shy. But some will be either curious or won't care if you photograph them. Here, I was photographing a pelican in Florida right at the beach. A man was fishing and the pelican tried to get something the easy way. It was a good opportunity for me, so I got in pretty close and the pelican did not seem to care. I laid flat on my belly to get this interesting perspective. Try to shoot in a dramatic angle to get more dynamic and more interesting pictures.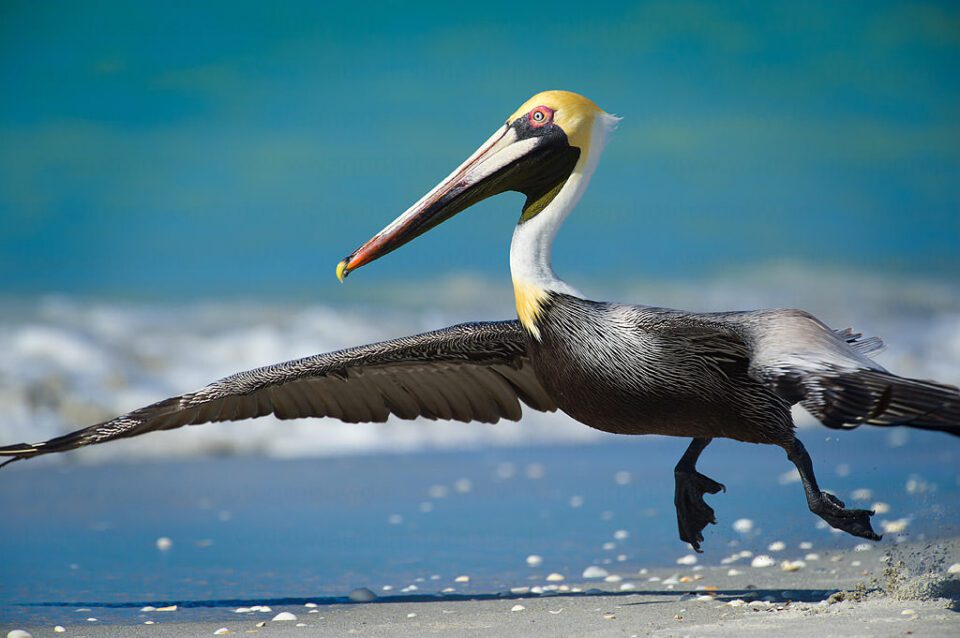 Florida's Golf Coast is a great place to photograph birds. You can get really close to your subjects, which makes the spot so popular among birders: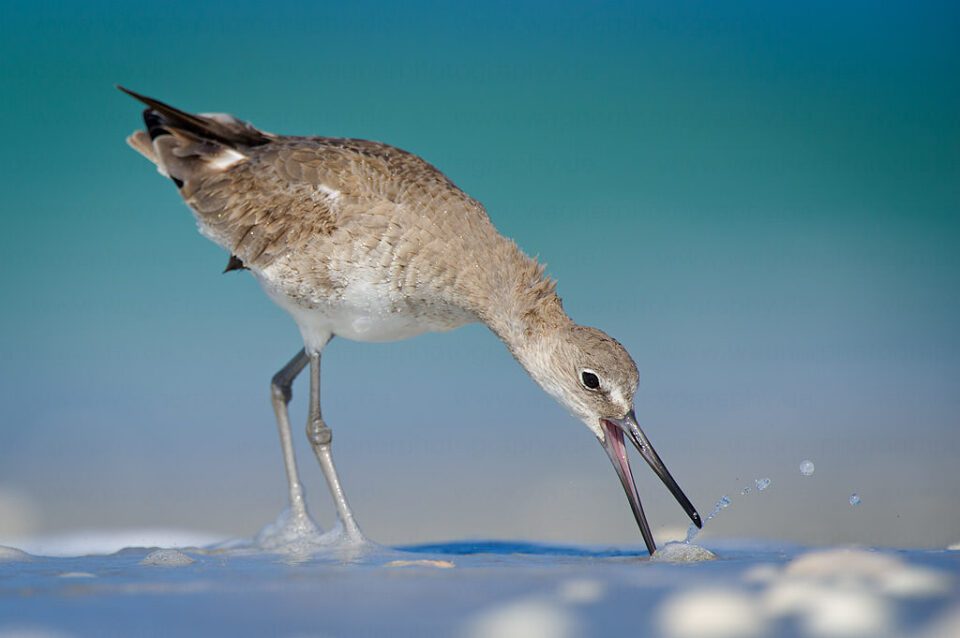 Another great place for birding is the Bosque del Apache National Wildlife Refuge in New Mexico. Most photographers travel there at the end of the year to shoot tens of thousands of sandhill cranes and arctic geese as they feed on corn during the day and spend the night in nearby lakes and ponds: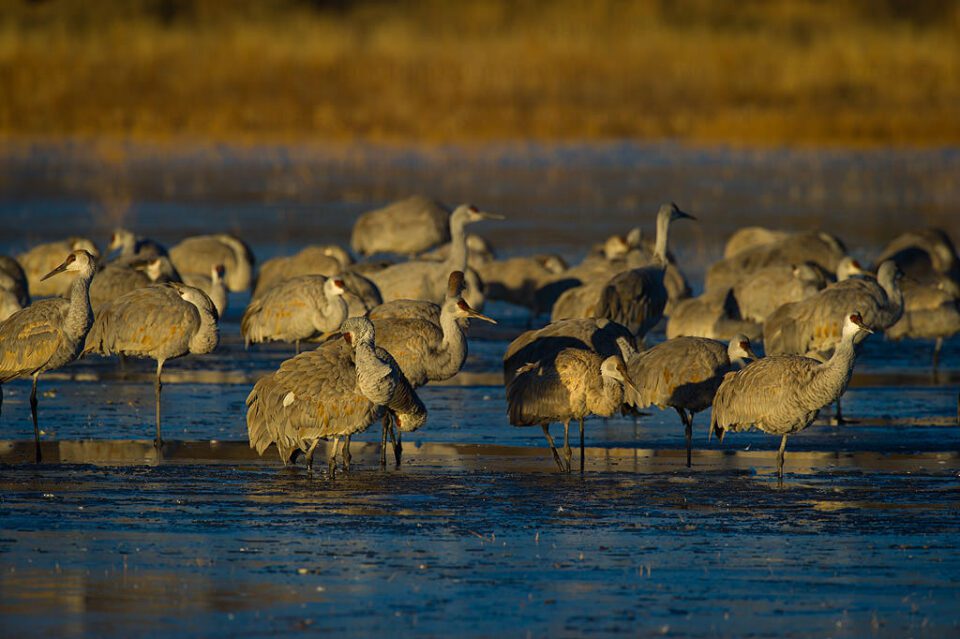 Early in the morning, the cranes can be really frozen with their legs in the ponds until the sun rises and melts the ice. This was so interesting to observe. You can see the ice ring here that encloses the leg of this crane:
When photographing raptors, hiring a guide can be immensely helpful. Here, I was shooting sea eagles in Norway. We had to go out by boat each day for a couple of hours in the morning and in the evening to capture these huge and majestic animals. Well-prepared with your equipment, you have to wait until an eagle comes and grabs the thrown fish. It happens within seconds, even if the eagle is sitting hundreds of meters away and observes you and the boat. This is a thrilling, indescribable once in a lifetime adventure!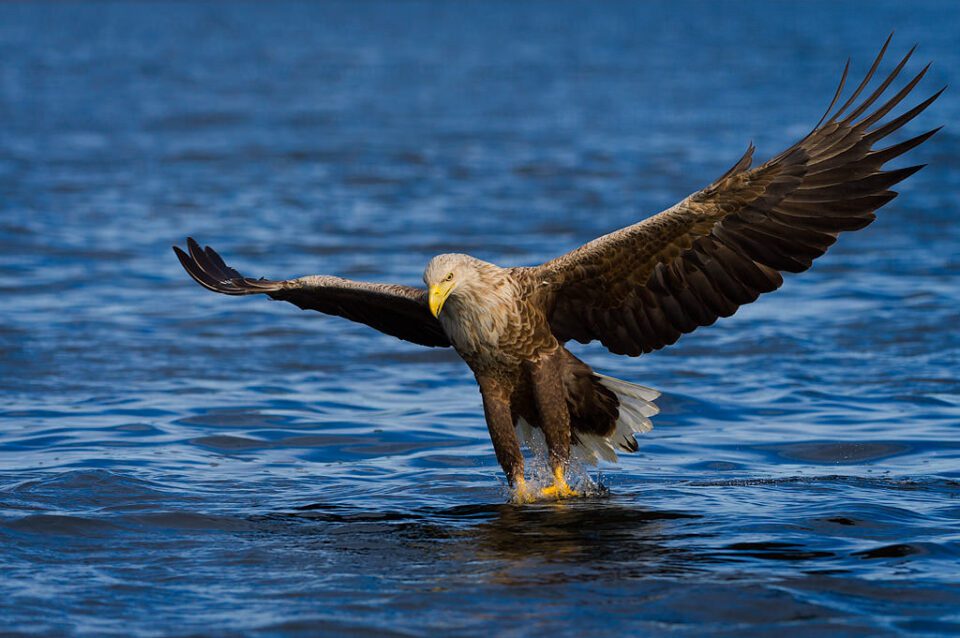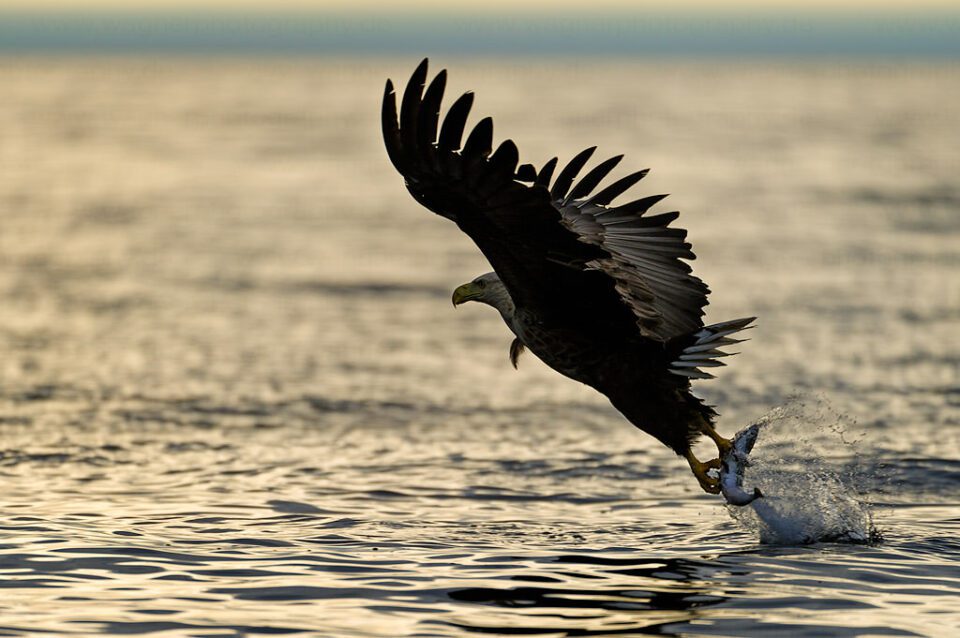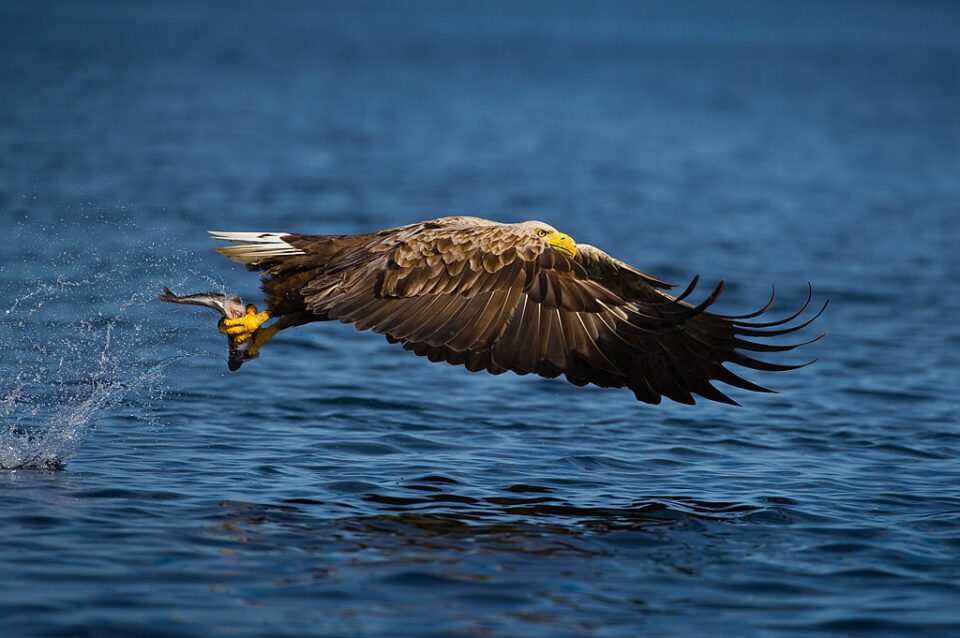 Capturing golden eagles needs serious patience and it is often only possible from a hide. Everything happens so fast, that it's always a surprise. And because they're extremely shy, you even hold the breath in the first moments. If you are lucky, they might sometimes stay for an hour or longer. You often cannot even move yourself inside the hide or they will fly away. They have eagle eyes!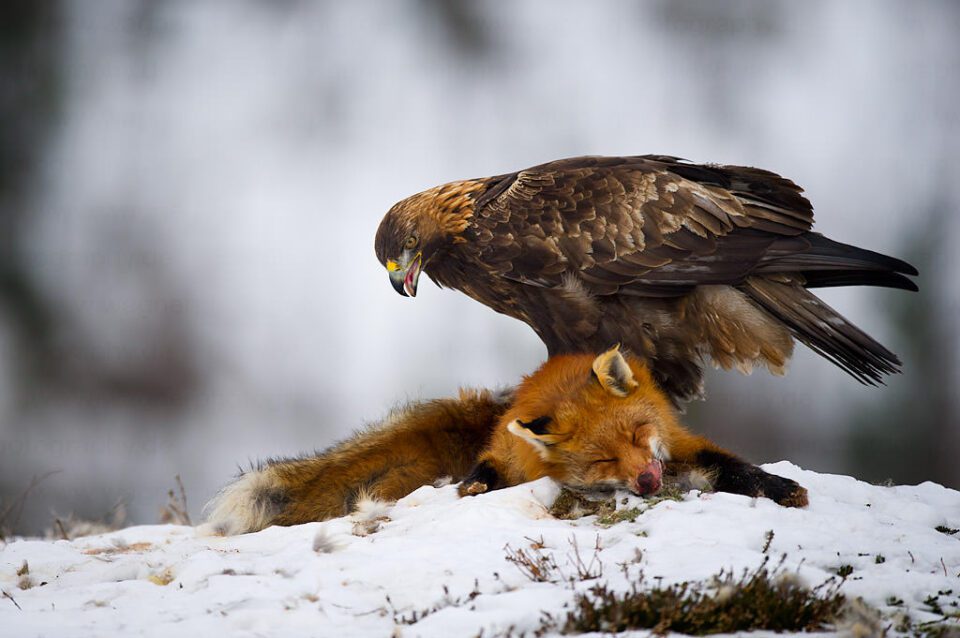 Northern Europe is also a great place for shooting landscapes and wildlife. Iceland is one of the top destinations here. The weather kitchen of Europe offers spectacular landscapes and wildlife as well. Even the Iceland horses, not wildlife at all, are great subjects to photograph. And during the mid summer time, ideal lighting conditions for photography are almost endless.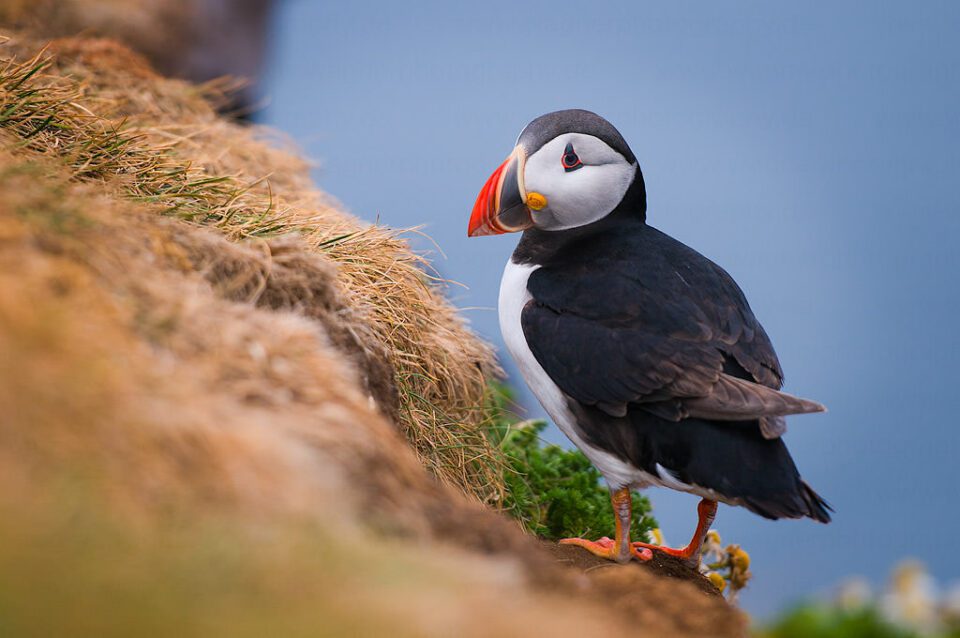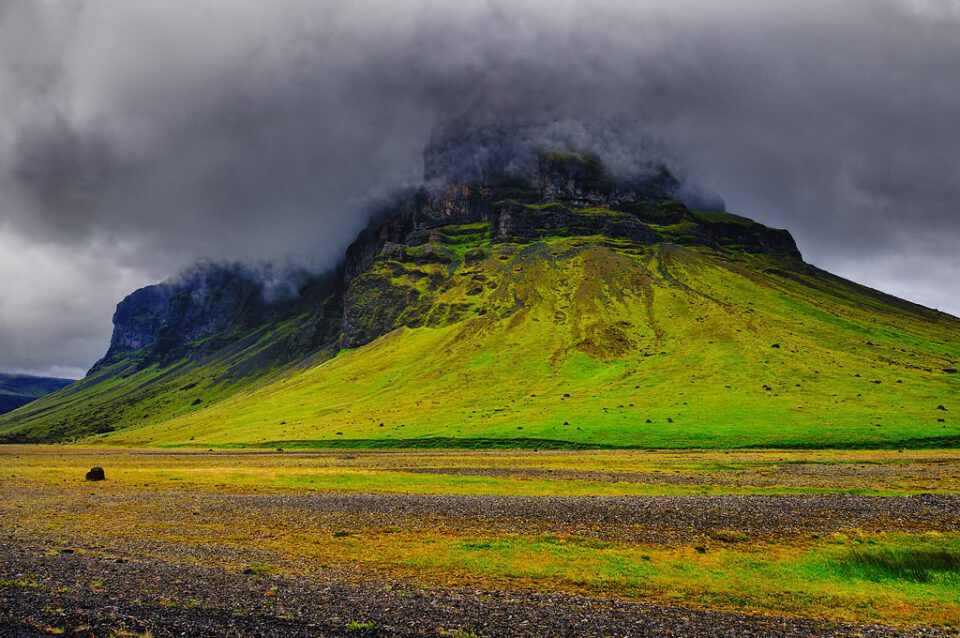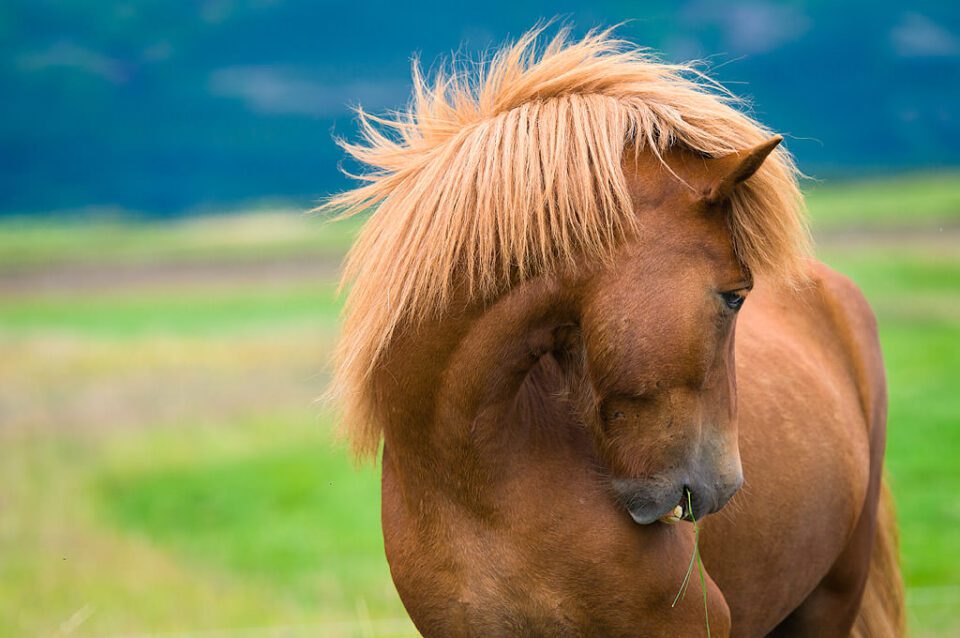 I really appreciate the opportunity to write about my photography passion here at Photography Life. I'm sure that photography brings people together worldwide, cross-cultural and peaceful – and that's the best thing of being a part of it.
Sincerely,
Holger Wagner
You can see some more amazing pictures by Holder Wagner on his website and his blog. His travel videos can be found here.