Last week, I listed five common mistakes that can thwart your efforts to capture the perfect bird photograph. Today, I will add to my miniseries with another quintet of common mistakes in bird photography. When you're photographing birds – and other wildlife subjects – keep these things in mind!
1. Bad Composition
Perhaps the number one reason to delete a bird photo is bad composition. This problem is by no means limited to bird photography, but it is especially difficult to avoid with fast-paced birds.
Unlike technical flaws, compositional problems are more difficult to identify and describe. It's usually not something that can be precisely measured. But in short, something just doesn't click in a photograph.
Judging composition is a bit like judging figure skating. Each viewer may have a different opinion. In the end, photography is art. Of course, there are general rules that are often worth following, but sometimes it's good to daringly break them.
A good way to internalize good composition is to study high-quality photos taken by other photographers. By that I mean not just looking at them, but thinking about them. As a reliable source of quality images, you can look at past winners from The Bird Photographer of the Year competition.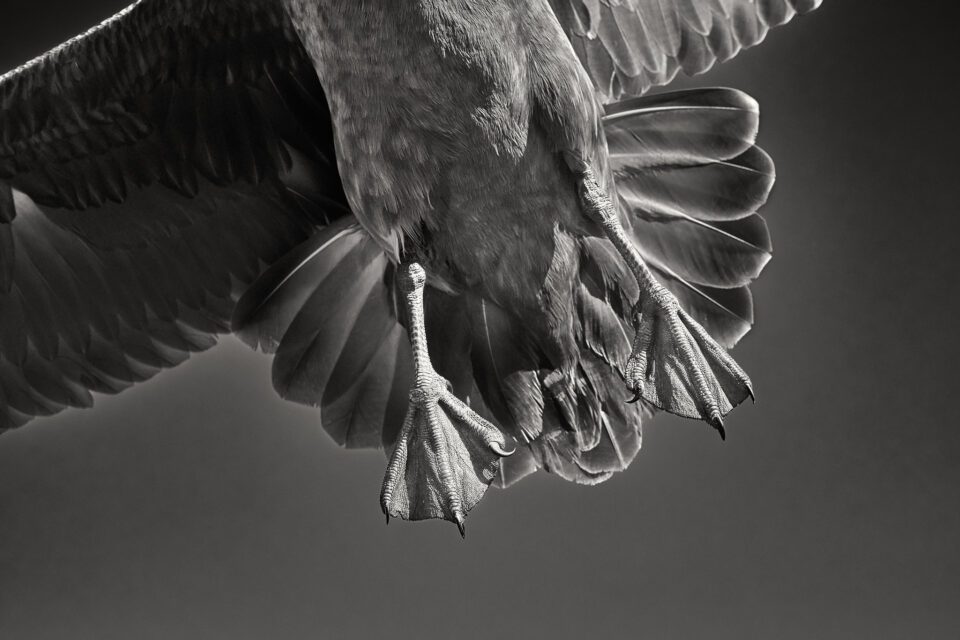 In short, some of my tips are:
Keep the elements in the image balanced.
Don't be afraid to crop if the composition calls for it.
Anything unnecessary in the photo doesn't belong there.
Think while you're in the field; trying to fix things on the computer isn't the best approach.
The bird in the photo doesn't have to follow classic "rules" like filling the frame, making the whole background out of focus, or matching the rule of thirds.
Basically, the bird and its surroundings should work together harmoniously to create a pleasing whole for the eye. That's easier said than done, because each eye finds pleasure in something different. All you can do is experiment and see what works and what doesn't. Don't be afraid to go off the beaten path in this quest; the path to exceptional photographs can lead through a thorny path of thickets.
2. Not Enough Action
You would quickly get bored with an exhibition of people's passport photos. Even beautiful faces become monotonous without some action or story to accompany them. This applies to both human and bird faces. So, try to include some action in your photos. As always, this is easier said than done, but it's worth the effort.
What exactly do I mean? Birds are extraordinarily active creatures. Sometimes too much so, and that's the challenge! Photograph them as if you were telling a story about their lives, just as humanistic documentary photographers do.
Usually the most common behavior of birds is foraging and eating. Of course, their flight is also extremely attractive. Don't be too shy to capture bird courtship or mating behavior. Nest-building and the care of their young also offer many opportunities for photographers.
The interactions between birds and other members of the animal kingdom, including humans, can also be very interesting. Birds don't live in a vacuum – they live in their habitat. Combine these two subjects to tell a story. There are plenty of motifs to explore and exploit. But whatever you photograph, always keep the safety of the birds and, of course, your own safety in mind.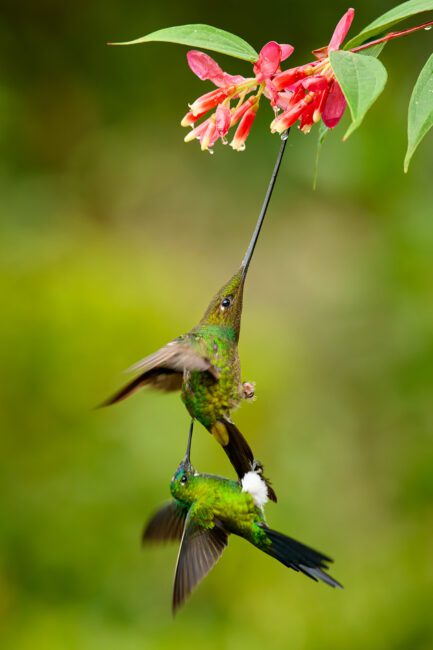 3. Poor Light
Light is the fundamental essence of photography. It cannot be helped – if the quality of the light is poor, our photos won't be anything spectacular, either. This is especially true for landscape photographers, for whom light is the holy grail. But even bird photographers can't work without the cooperation of our mother star.
So, what does good light and bad light include? For non-photographers, a lovely sunny day would be considered ideal – for photographers, it's usually the opposite. Overly-sunny midday light will drench your subject in deep shadows, poor colors, and shimmering air. Not to mention that bird activity is typically at its minimum at this time of day.
Instead, the best light for photography is usually at the edges of the day – early morning and around sunset. Birds are also more active at those times of day, too, especially just before sunrise. (If you don't like getting up early, maybe plan a trip several time zones west! Keep your biological clock on California time while in Hawaii, and you won't miss the sunrise.)
Lastly, experiment with light direction. Magical photos can be taken with backlighting, for example. Don't be discouraged by seemingly insufficient light. Even if your camera's ISO is over 10,000, the light can still be beautiful. So if it's raining cats and dogs outside, or if the sun has just set, take advantage of the light to capture something unique.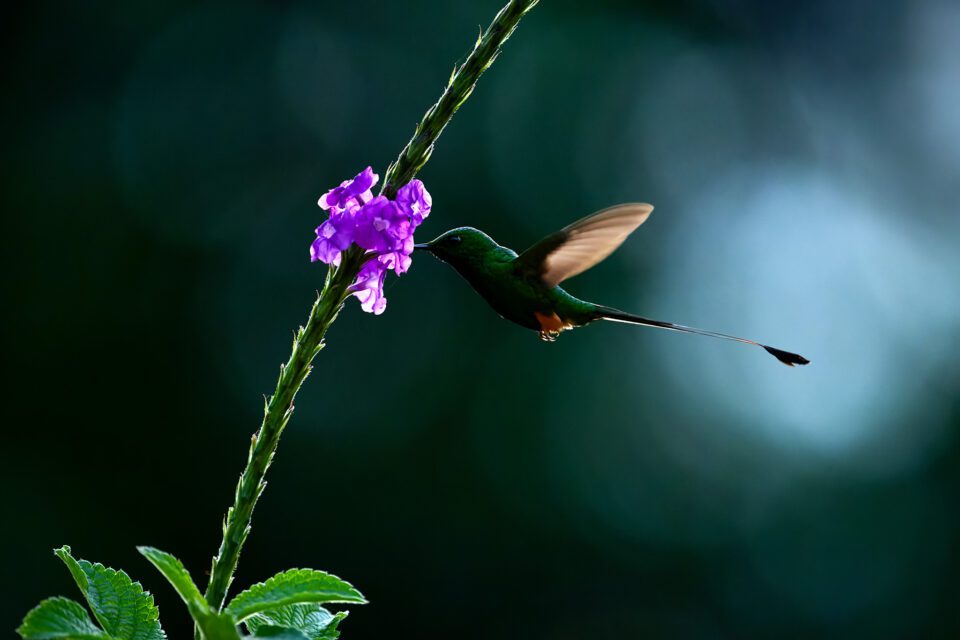 4. Obvious Use of Bird Feeders
Whether we like it or not, many bird photographs are taken under controlled conditions near bird feeders or directly at the feeder itself. In the temperate zones of Europe or North America, these are usually wooden, plastic or glass bird feeders. In the tropics, I often come across hanging bunches of bananas or fruit placed inside split bamboo.
According to bird biologists, if such feeding is done responsibly, there's nothing wrong with it for the bird's health. But photographically, working at a bird feeder is more ethically questionable. If you choose to capture birds near a feeder, my opinion is that you need more knowledge on the subject you are shooting, not less, compared to taking pictures in the wild.
For instance, a "feeder" photo is often recognizable by indirect evidence. In nature, you won't find a blue tit, nuthatch, or blackbird with a sunflower seed or peanut in its beak. Likewise, toucans and tanagers don't typically eat bananas. So when I see a picture of a toucan with a banana smeared on its beak, I immediately know the circumstances of the photo's creation.
I won't tell you not to take photos of birds at responsible feeders. However, at least be aware that knowledgeable biologists and photographers can often tell. I think you should either include the bird feeder in the photo as part of the story, or you should know enough about the subject to capture it in a way that doesn't present inaccurate facts about its biology or habitat.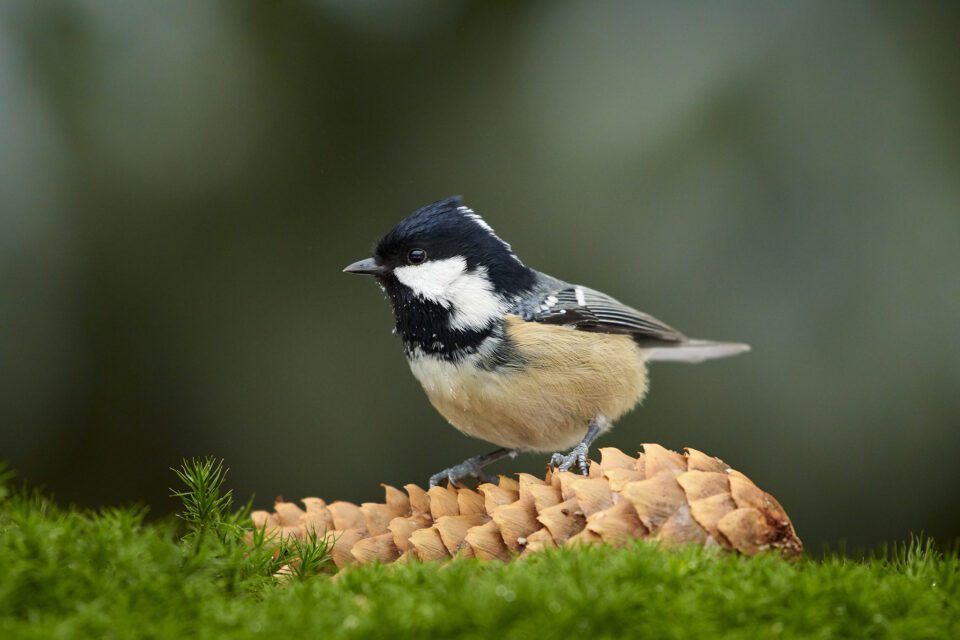 5. Poor Choice of Bird
Although some birds are certainly more popular among humans, that's not my point here. I would never dare to say that one species is more worthy of photography than another. After all, I have already introduced you to Igor Mikula and Thomas Grim, who confirm that even the most common species can make for beautiful, even award-winning photos.
So what do I mean by "poor choice of bird"? It's about the story you are trying to tell. Several times, I have managed to take an almost-beautiful photo. Everything was great: the background, the light, the bird's posture… everything. The only flaw was the condition of the feathers of the main protagonist.
Birds shed their feathers regularly, so even an otherwise healthy bird can look a little ragged at certain times of the year. Ducks, for example, often experience this during the peak of summer. Hummingbirds also have their less brilliant moments, literally. The Wire-crested Thorntail, for example, loses its charming crest at the beginning of the year.
Usually, I try to look for a bird with good plumage that will look appealing in a photo. That said, sometimes you will deliberately wish to showcase these less-than-perfect specimens – in the same way that some of the best human portrait photos are not of "beautiful" subjects.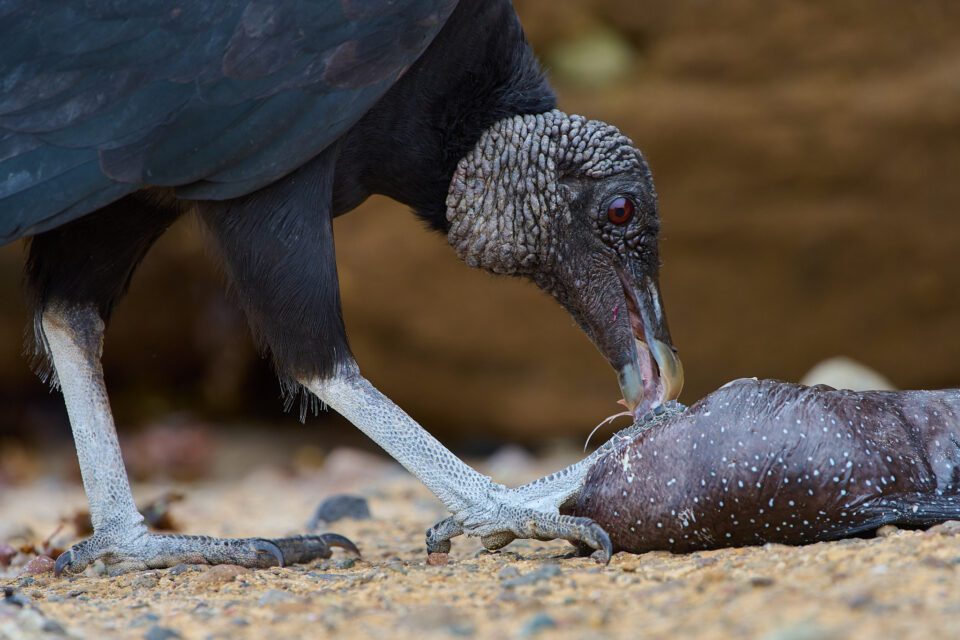 So, alongside the five mistakes from last week's article, those were my ten mistakes in bird photography. Ten mistakes that I often see in otherwise good bird photos, and/or frequently make myself.
The important thing is to be aware of these pitfalls so that you can avoid them in the field or when selecting your photos. If you can think of any other mistakes you would like to add to my top ten, I would love to hear about them in the comments below!