My wife and I recently returned from a quick one-week vacation in Cuba at an all-inclusive resort in the Rafael Freyre area that we've been to a number of times in the past. While we enjoy vastly different things while on holiday, memories for both of us are found in the photographs captured. I certainly take the obligatory resort photographs that most of us take, but resorts look pretty much the same – buildings, palm trees, pools and beach. This article shares some of our recent memories of Cuba that are from other types of images.
While my wife was relaxing by the pool or beach reading one of the books she brought with her, I would spend my days wandering around the resort creating some images, or visiting the marsh area adjacent to the resort with my camera with the hopes of capturing some images of birds. I recently purchased a Nikon 1 J4 kit and a Nikon 1 WP-N3 waterproof housing and spent a bit of time with my first ever attempts at underwater photography and video.
The weather was unbelievable with us enjoying seven straight days of hot temperatures and cloudless skies. This, of course, made the light very harsh and I looked for flowers in at least partial shade or chose to shoot these types of images in the late afternoon to temper the lighting conditions. Here are a few of the flower and foliage images I captured during the week.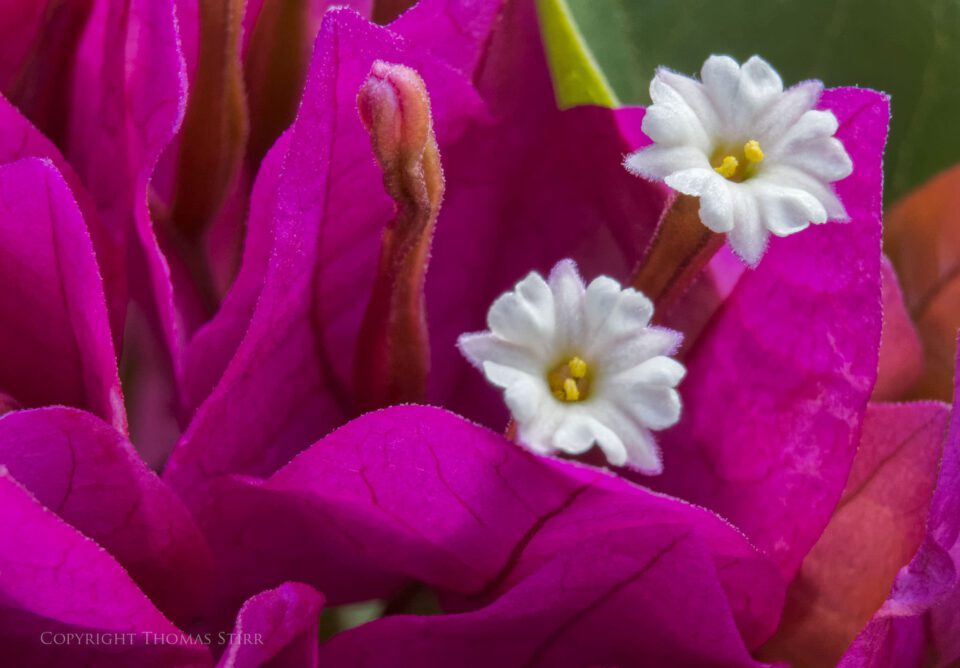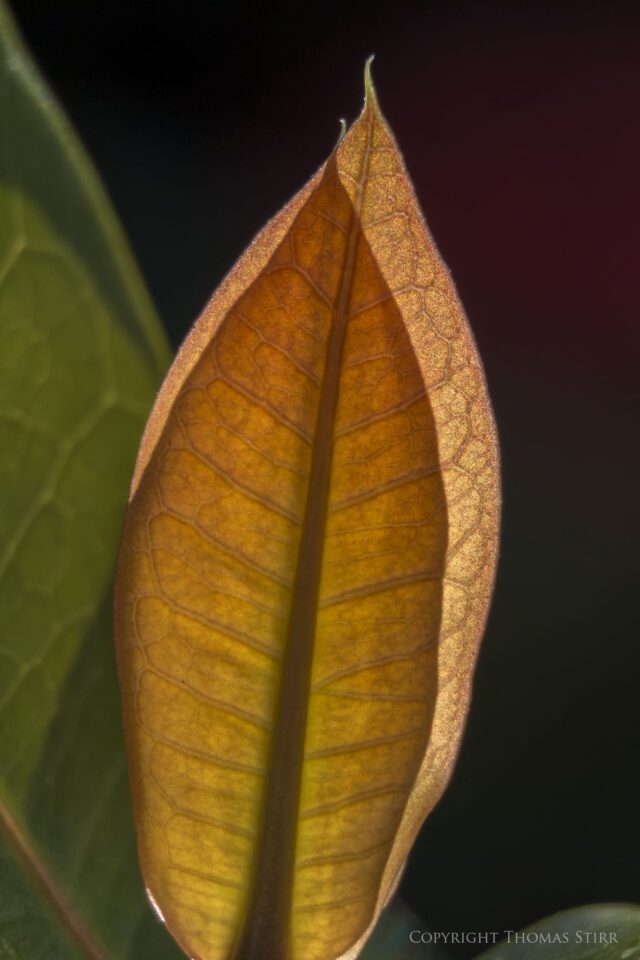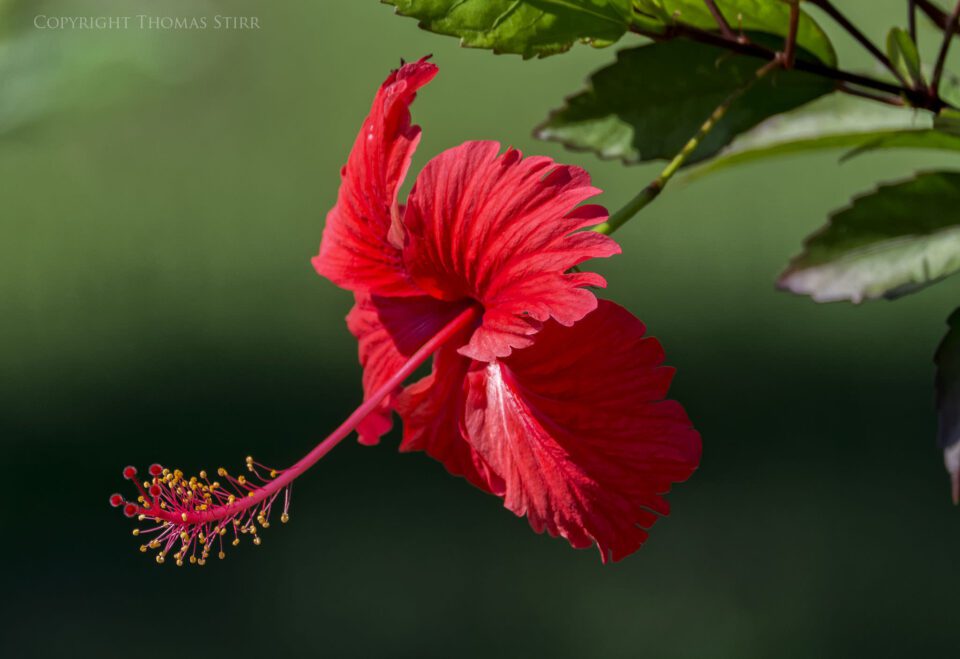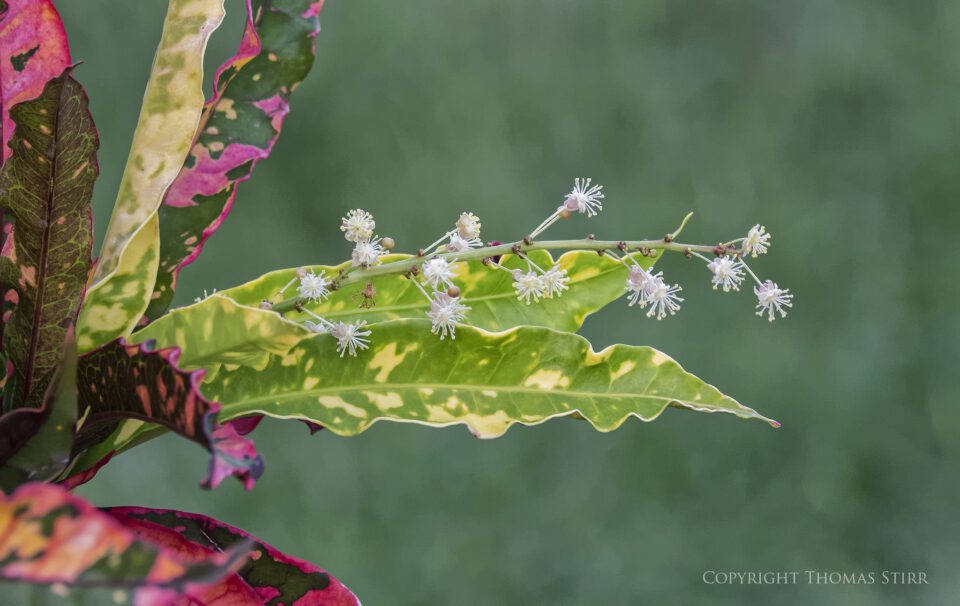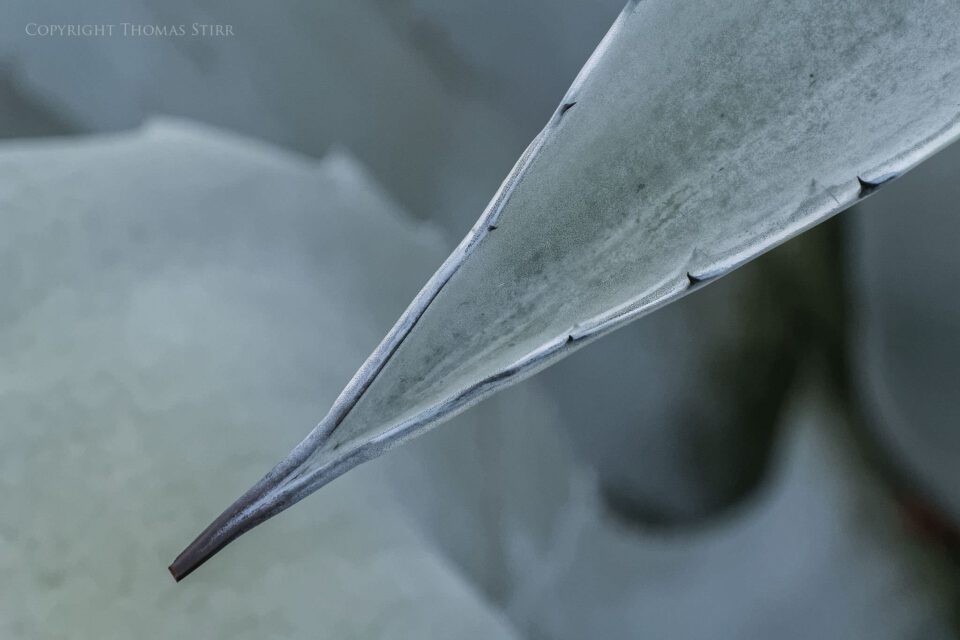 The area had received quite a bit of rain prior to our arrival and the water level in the marsh area was quite a bit higher than normal. As a consequence the volume of birds was significantly reduced from the number we had experienced in previous visits to the resort. This was especially true of the egrets with only a few individual birds in the area.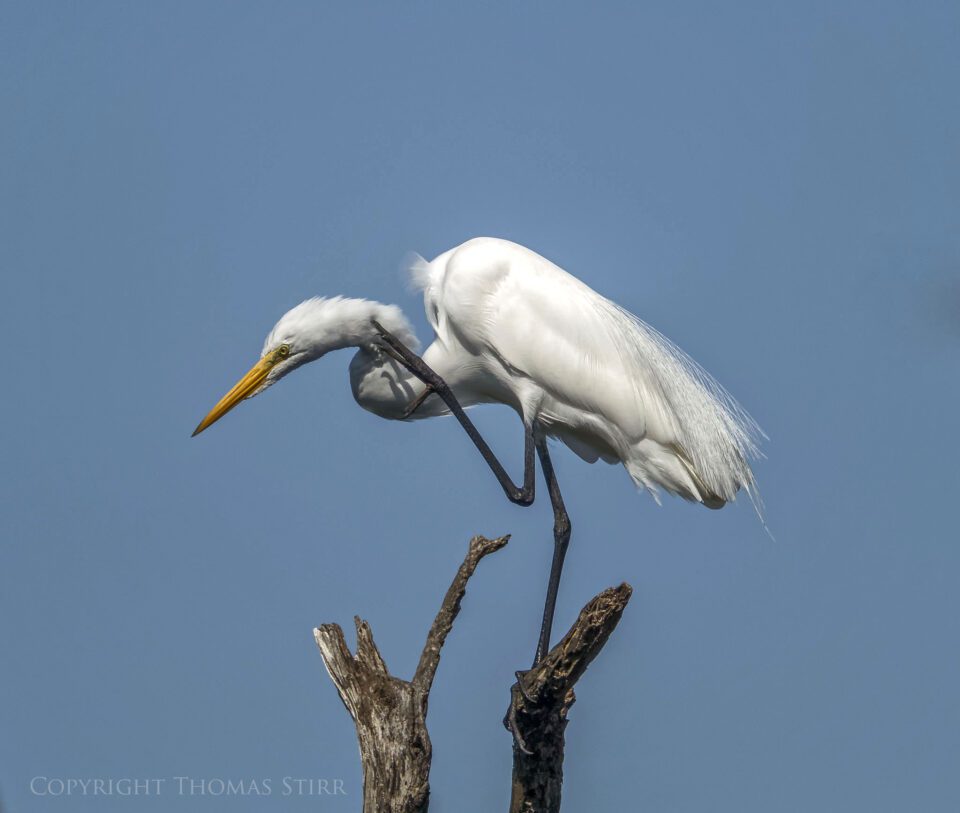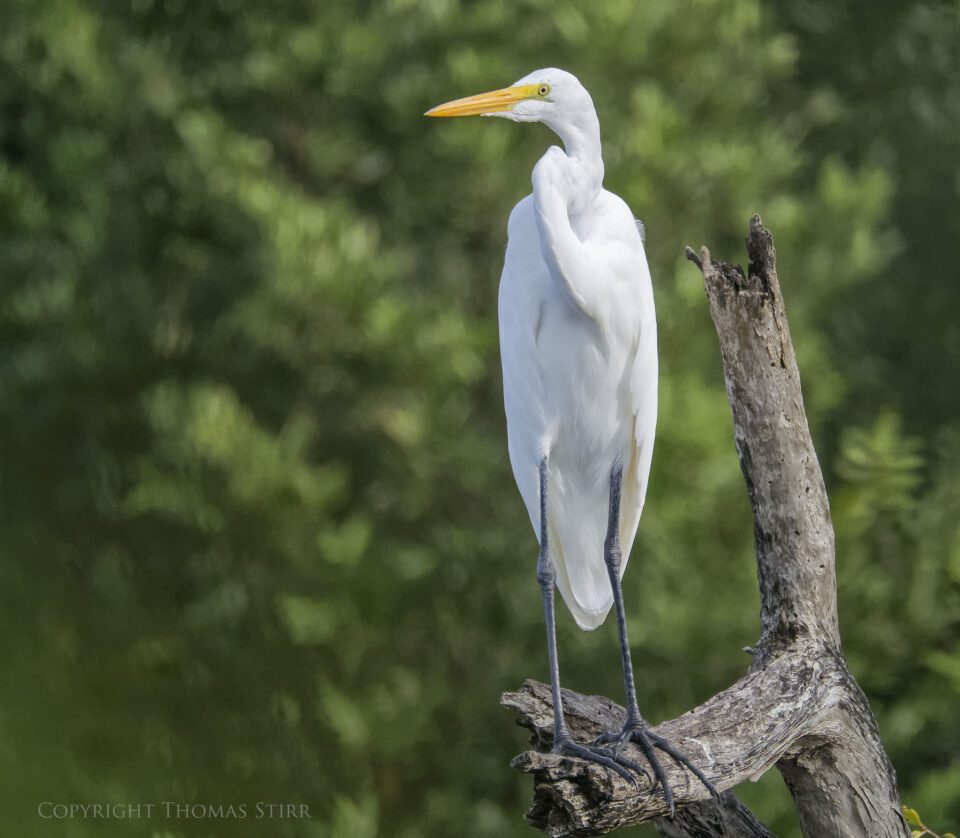 Some of the smaller access trails leading to the shores of the marsh were far too wet to use so I ended up shooting from the causeway for all of my bird photographs captured in this area.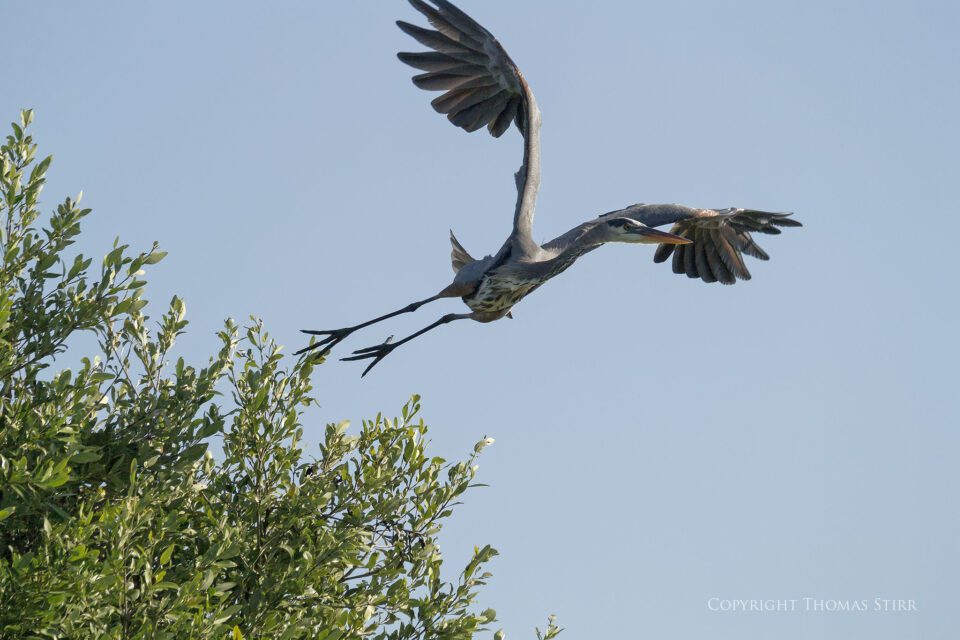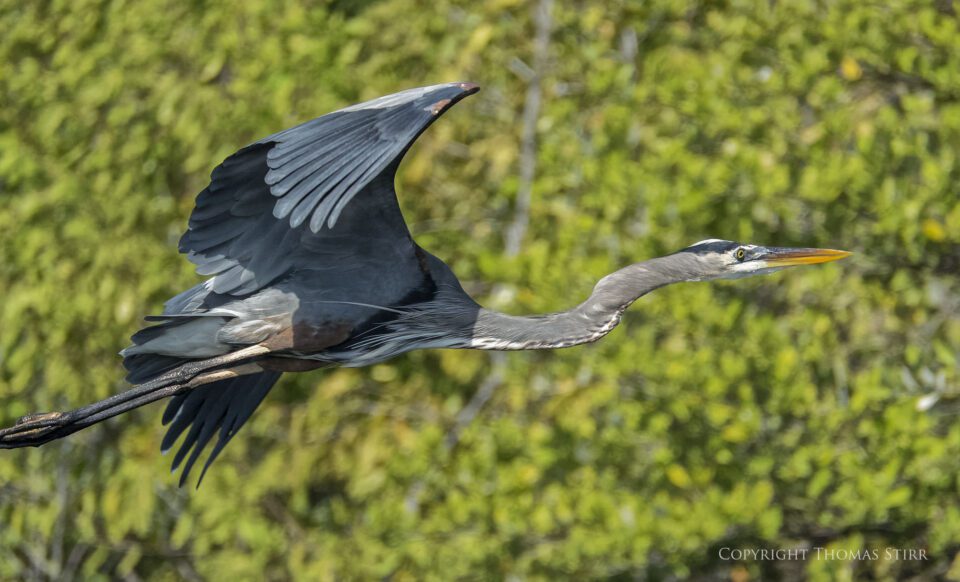 Patience was certainly needed as I often had to wait for 10-15 minutes or more for a perched or standing bird to take flight. My Nikon 1 V2 along with the 1 Nikon CX 70-300 f/4.5-5.6 performed extremely well and I was able to capture a number of nice AF-C runs at 15fps using subject tracking. Being a lot more familiar with the lens than I was last year, and having a better understanding on how to use it effectively, was certainly helpful.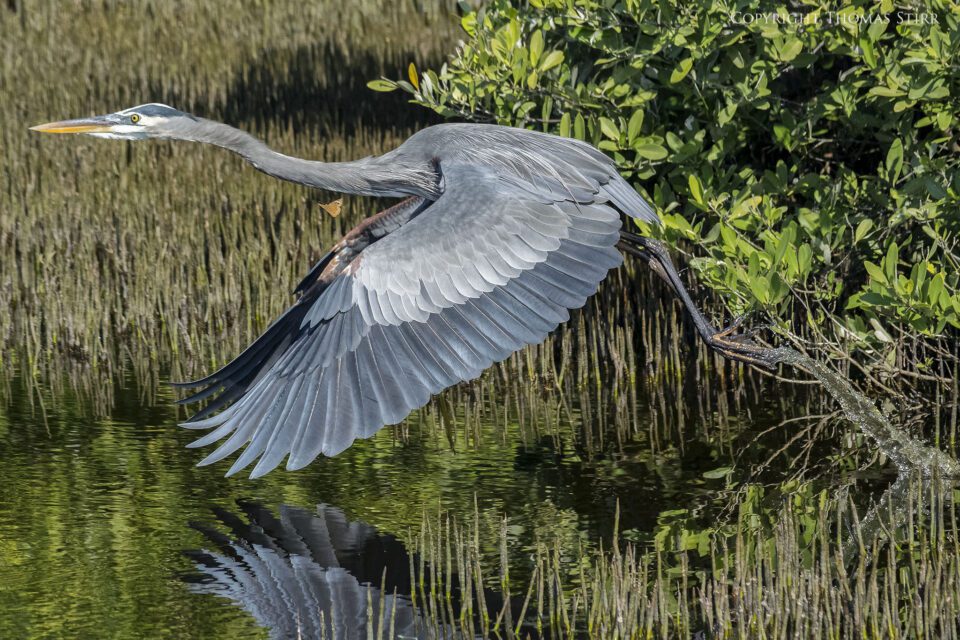 The image above is one of my favourite captures during this recent trip. The Great Blue Heron had been standing motionless for an inordinately long time, then suddenly decided to take flight straight across the marsh area. The first image in my AF-C run at 15fps captured the bird just as it launched into flight, water still streaming off its feet and legs. My Nikon 1 V2 held AF-C focus for the entire run of over 20 images. The image above is a full frame capture without any cropping.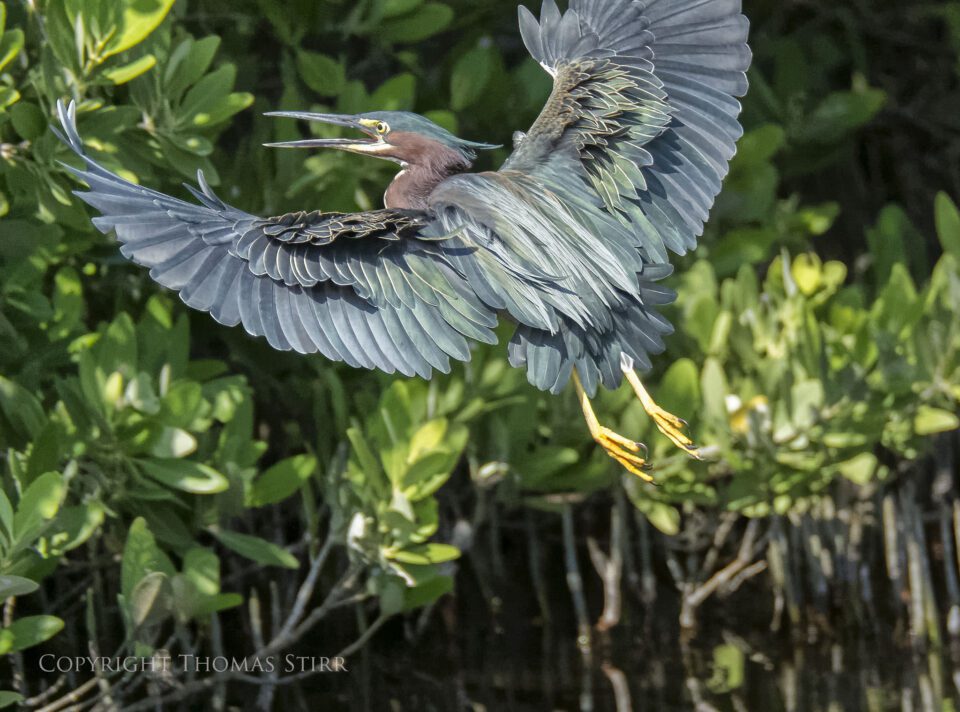 While more difficult to spot, there were a few Green Heron in the marsh and with some patience I was able to capture a few usable images of them in flight as well as some AF-C runs of one of them fishing from a low hanging branch.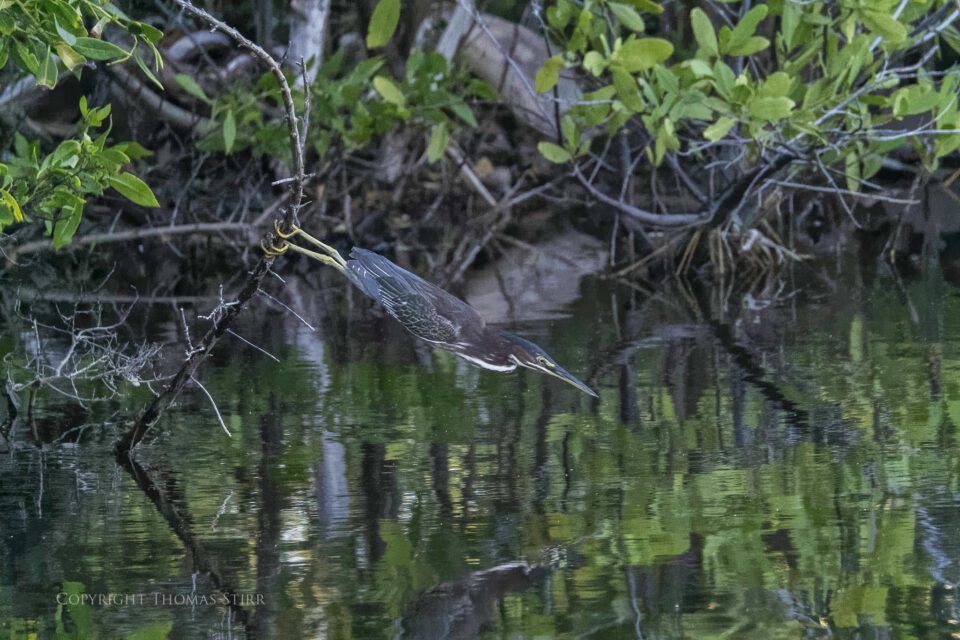 Unfortunately it was late in the afternoon and the bird was in dark shade so I inadvertently underexposed the image. On the positive side I was able to capture some images of this species' very unique fishing style. My apologies for the quality of the above image.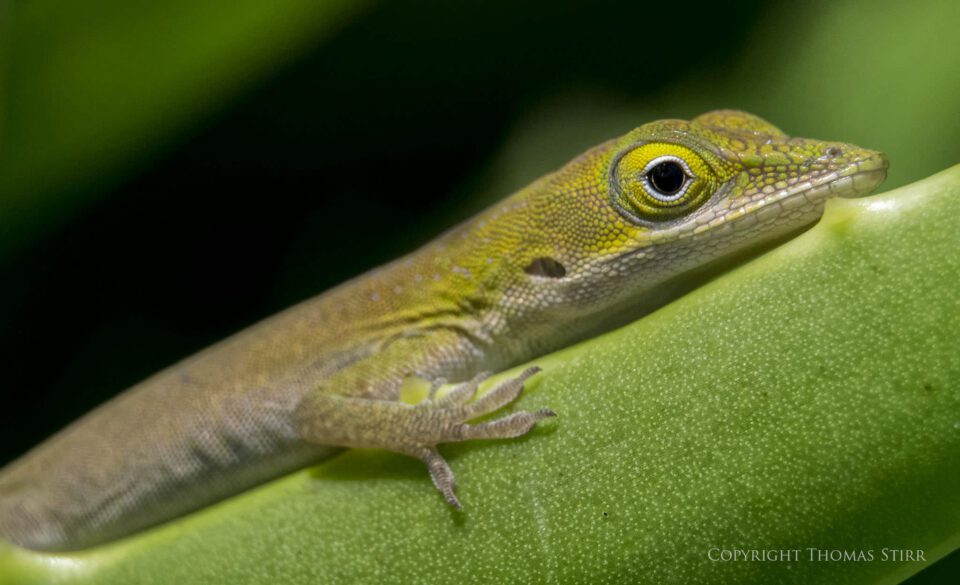 No trip to a tropical destination would be complete without trying to capture some images of lizards and I had some success in this regard. The image above was taken with the 1 Nikon 30-110mm lens with my set of 3 MOVO extension tubes attached. This was actually a very small lizard but I was able to get my lens about 12-14 inches (30.5-35.5cm) away from it. By shooting one-handed with my arm extended I was able to capture the image above.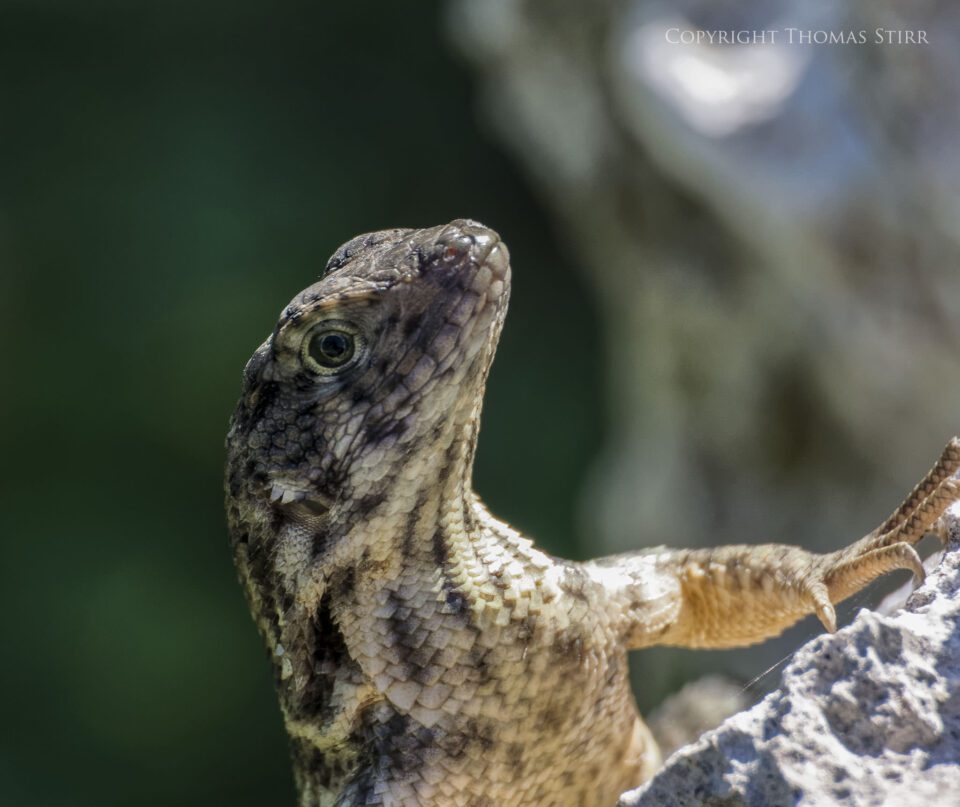 Trying my hand at underwater photography was like being in a brave, new world. I had never used the WP-N3 housing with the J4 yet so the entire experience was uncharted waters. I didn't use any underwater lighting at all so I needed to do some work with the images in post. Overall, I think I captured some useable images which you can see below. All are full frame captures without crops.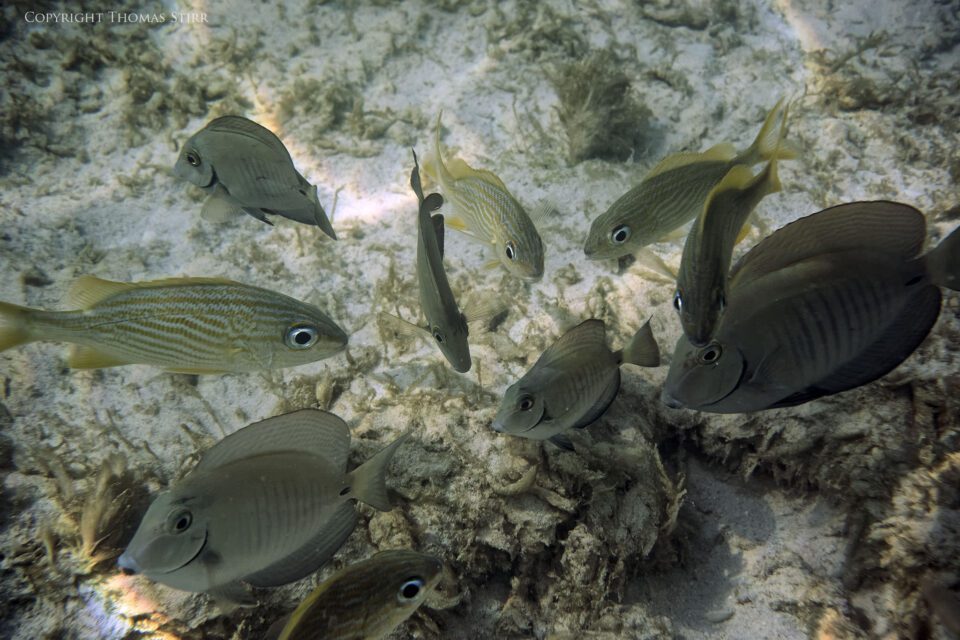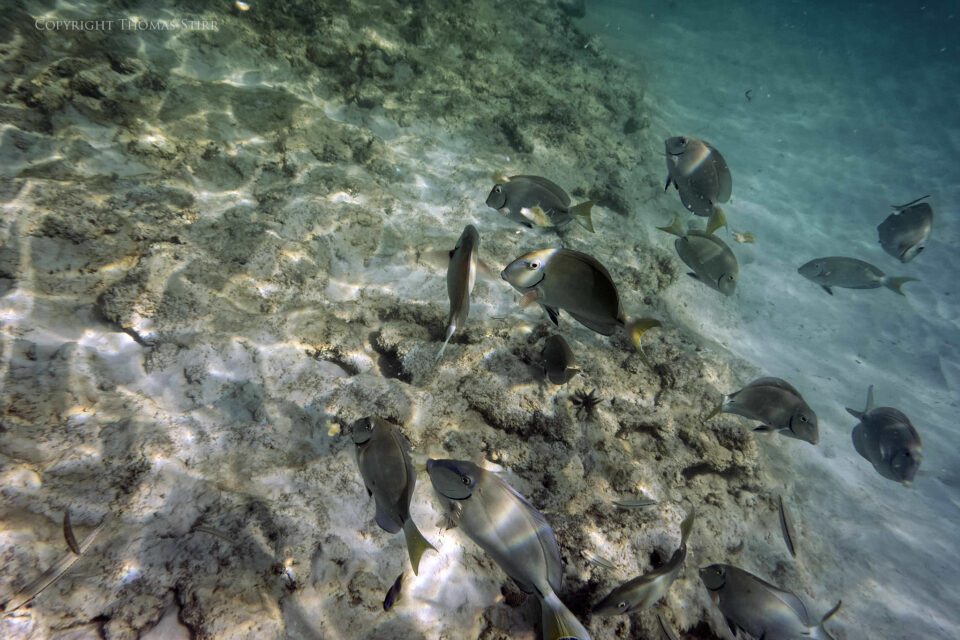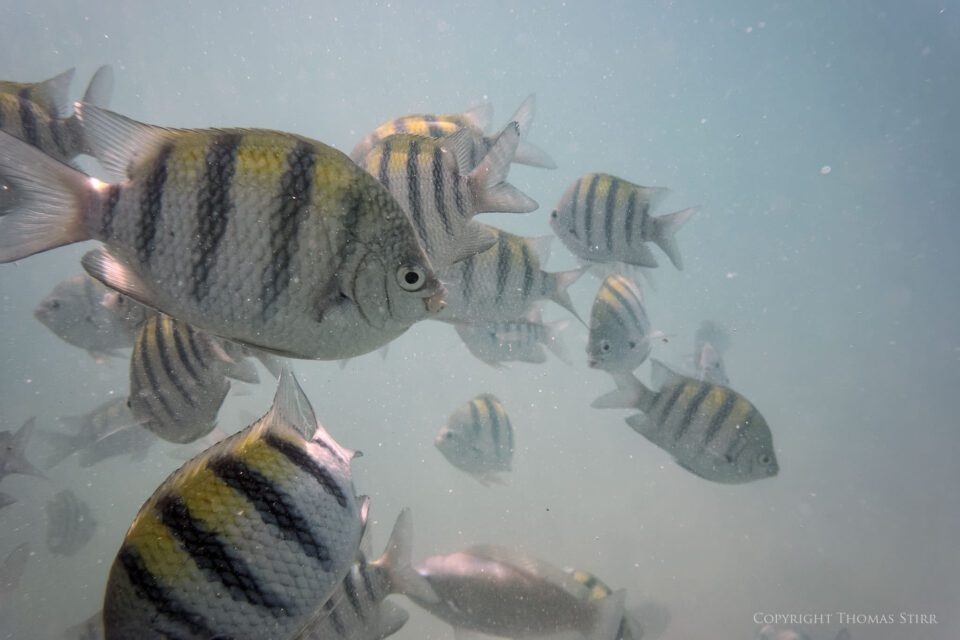 As regular readers know, I'm often attracted to unusual shapes and from time to time I enjoy capturing more abstract images and photographs of single items. During my wanderings around the resort I was able to find a few interesting image opportunities as you can see below.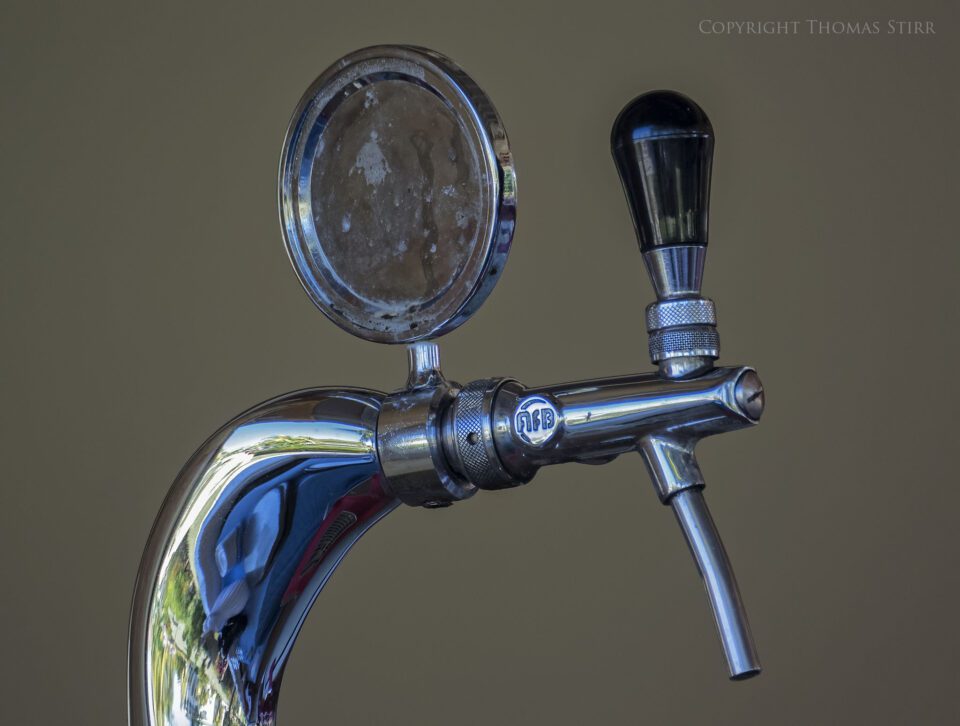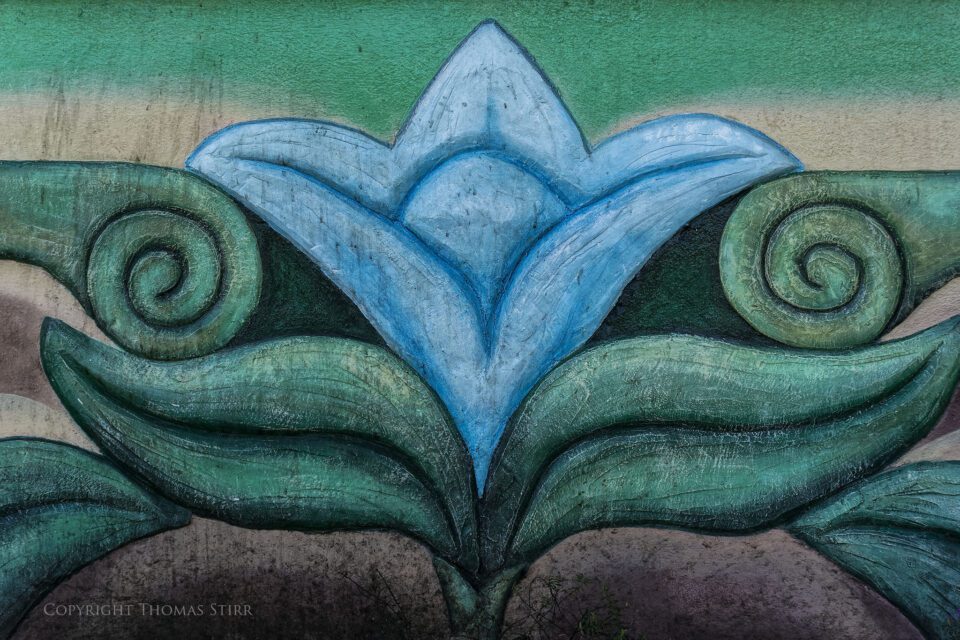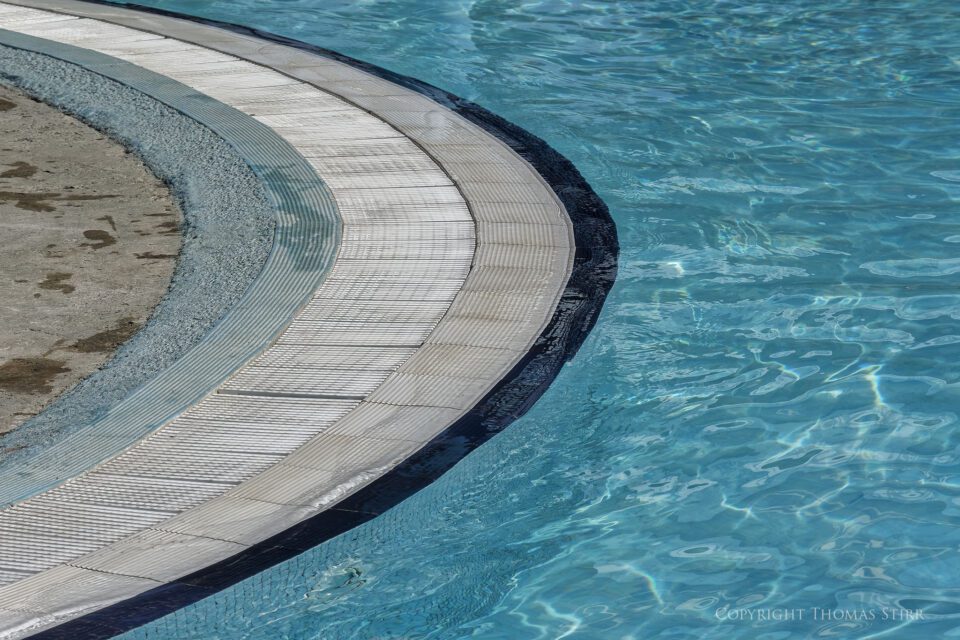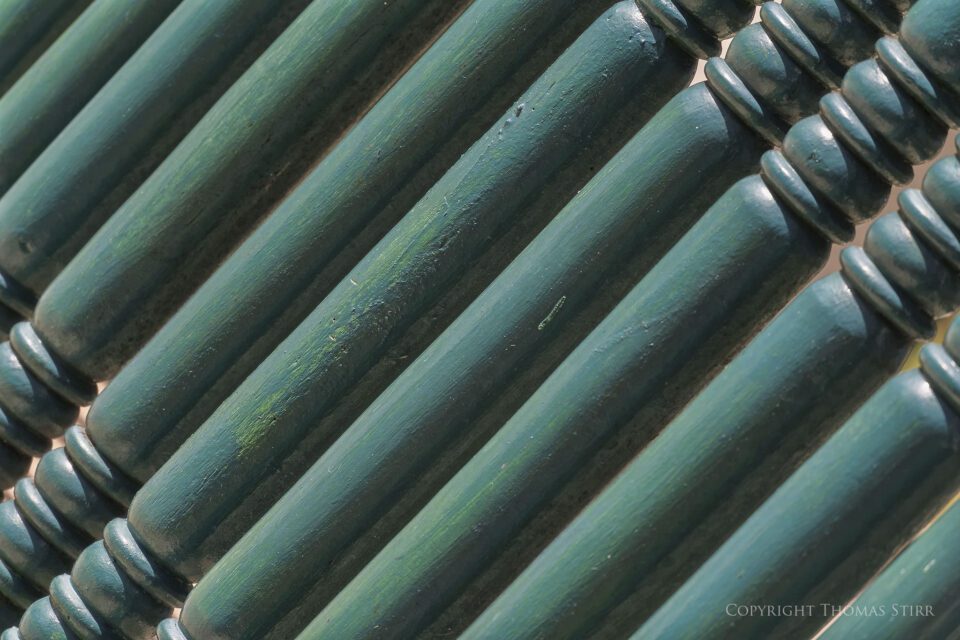 We certainly had an enjoyable time during our recent visit to Cuba. My wife finished reading a number of books and the back of my shutter hand was noticeably more tanned than my left hand so I know we both got what we came for in terms of a holiday experience.
Article and all images Copyright Thomas Stirr. All rights reserved. No use, duplication of any kind, or adaptation is allowed without written consent.