Landscape photography is often slower paced than other genres, allowing for a more methodical approach to composition and camera settings. That includes focusing; manual focus is more popular for landscapes than most other genres. Indeed, there's a whole market of third-party manual focus lenses geared almost exclusively to landscape photographers. But autofocus still has its benefits. So, which method is right for you?
Manual vs Autofocus: The Simple Answer
If you're struggling to decide between autofocus and manual focus, you're probably thinking too hard. Why? Because there's only one correct distance to focus for every photo. Assuming nothing is preventing accurate autofocus or accurate manual focus, the photos you capture will be identical with either technique.
But – manual focus tends to be slower, especially if you require pin-point accuracy. And unless your manual focusing method is near perfect, it's actually less precise than autofocus simply because of human error.
Personally, when I find myself at a more crowded landscape or overlook, I tend to see a surprising number of people using manual focus for most of their landscape photos. Usually, this is not done carefully from a tripod in magnified live view, but while shooting handheld through a DSLR's viewfinder. This is not a recipe for tack-sharp shots.
Manual focus is for taking over when your camera's autofocus can't do a good enough job. For example, with Milky Way photography, almost no cameras can autofocus on the stars successfully, and manual focus is a must. The same goes in low-contrast environments like a thick fog.
Most of the time, though, autofocus is more than good enough. It's quicker and more convenient than manual focus. And, if nothing goes wrong, it's identically accurate. That corollary – "if nothing goes wrong" – may sound worrying, but it shouldn't be. The odds of anything going wrong in autofocus are lower than in manual focus.
You're also, crucially, more likely to tell if autofocus is inaccurate because the focus point will blink to let you know. If you focus manually at the wrong point, you could take an entire series of photos without realizing it until you get back home.
When and How to Use Autofocus for Landscape Photography
If you use autofocus by default, you've probably already realized the cases when it works really well: daytime photos, sunsets, and just landscapes in general. With enough light, there aren't many situations where autofocus consistently fails. (This is just as true outside of nature photography, such as capturing portraits and sports, too.)
Take a look at the photos below. I focused automatically for both of them, since it saved time, and it was totally accurate: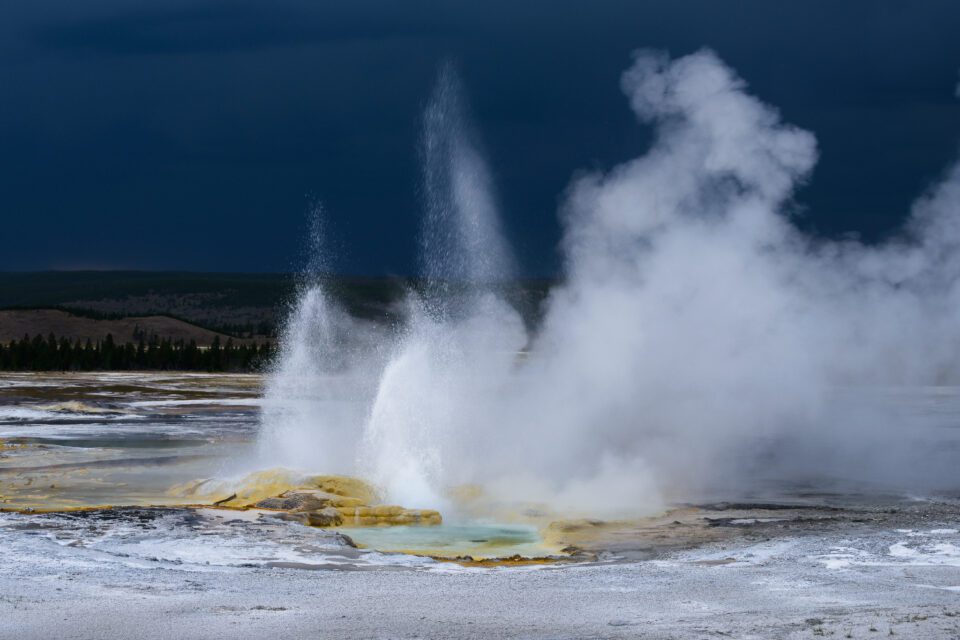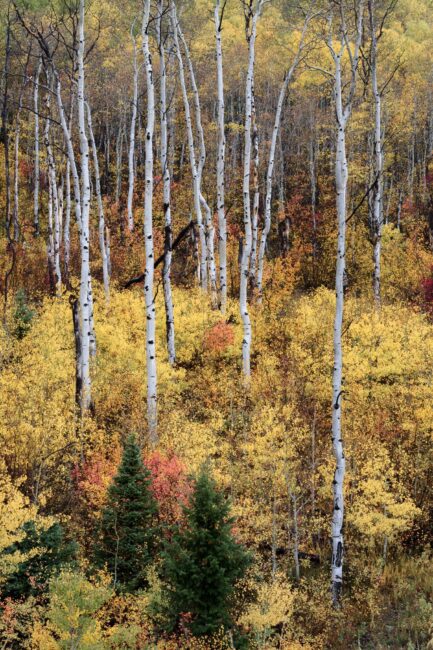 Keep in mind, though, that all autofocus techniques aren't created equal. There are still some bad ways to focus automatically that might end up giving you blurry photos, where you're focused on something other than your main subject.
First, my top recommendation is to avoid autofocus area modes where your camera tries to guess what your subject is. For lack of a better term, I call this "auto-autofocusing," and it means you can't position your focusing box wherever you want. Instead, your camera decides for itself what your subject is, and it focuses on that. For most landscapes, single-point and single-servo (AF-S) autofocus is ideal.
Second, there's a difference between contrast-detect and phase-detect autofocus. With DSLRs, almost always, the viewfinder uses a phase-detect system, while live view is contrast-detect. For mirrorless cameras, all autofocus tends to be contrast-detect (or a hybrid system). Phase-detect autofocus is quicker, but it needs to be calibrated properly or risk some noticeable errors. Even then, contrast-detect is more likely to be accurate overall, although the differences aren't enough to ruin a photo. But if you don't have a separate reason to shoot through your DSLR's viewfinder, live view is usually the way to go.
Third, even the best autofocus systems can get falter in areas of minimal detail. Choose a high-contrast point for focusing, like blades of grass or the edge of a rock. Focusing on a cloud, for example, will not always work well.
Using Manual Focus for Landscape Photography
Despite the benefits of autofocus, there are plenty of reasons why you may still want to use manual focus for landscape photography. I already mentioned that it comes in handy in dark and low-contrast environments, but that's not the only situation where it matters. A lot of photographers also use manual focus when they need consistent focus from shot to shot.
It looks something like this: When you're shooting on a tripod and reshuffling your composition slightly for every photo, you don't need to refocus every few seconds. But if you're using autofocus, and your camera focuses each time you half-press the shutter button, that's exactly what will happen. So, a lot of photographers will switch their lens to manual focus to have perfect consistency from shot to shot.
Personally, I don't do this. I have my camera set to back-button focus so that focusing is decoupled from the shutter button. On my camera, this is the AF-On button, but it isn't called the same thing on every camera. Almost all of them have it as an option, however.
But when manual focus is essential, how do you use it properly? The best way to get guaranteed precision manual focus is to take things slowly. Use a tripod, open live view, and magnify the live LCD image to its highest setting, or close. I recommend setting a relatively wide aperture – something like f/2.8 to f/4 – to exaggerate areas that are slightly out of focus. Then, carefully and slowly move the focusing ring on your lens until the image looks as sharp as possible. You may need to focus back and forth a couple times to find the sweet spot.
This might seem like a time-consuming method, but that's because manual focus can be tricky. Most people's eyes aren't good enough to nail 100% accurate focus using the unmagnified LCD screen, and especially not through the viewfinder. Unless you've had a lot of practice, tripod-based live view is the only manual focus method that works consistently well.
Conclusion
For most landscape photographers, the bottom line is simple: Until it fails, use autofocus. And when you do need to focus manually, use high-magnification live view to improve your odds of a perfectly sharp result.
In most situations, the good news is that careful autofocus and careful manual focus will result in exactly the same photos. The benefit of autofocus is that it's quicker, and it also minimizes human error. Manual focus still has its uses, of course, so you definitely need to know how to use it properly. But for the vast majority of landscape photographers, especially as you're learning and growing your skills, autofocus should be your default setting.