Diffusers are easy: they make a harsh light source softer. A macro diffuser is similar to the soft boxes used by portrait photographers, though significantly smaller. Typically, at least in macro photography, a diffuser is used to soften the light from an on-camera flash.
You can buy diffusers — the Vello Mini Softbox, for example — but most people choose to make their own through a DIY method. The difficult part about creating a flash diffuser is that you have to balance three things: diffuser size, light loss, and quality of light. Improving one of these three variables tends to hurt another, which makes it tough to create the ideal flash diffuser.
After designing several prototypes, I have made a diffuser that I like quite a bit for my own macro photography. I'm not claiming to have created the best design possible, but I believe that I have found a good balance between these three elements. Here is a picture of my diffuser setup: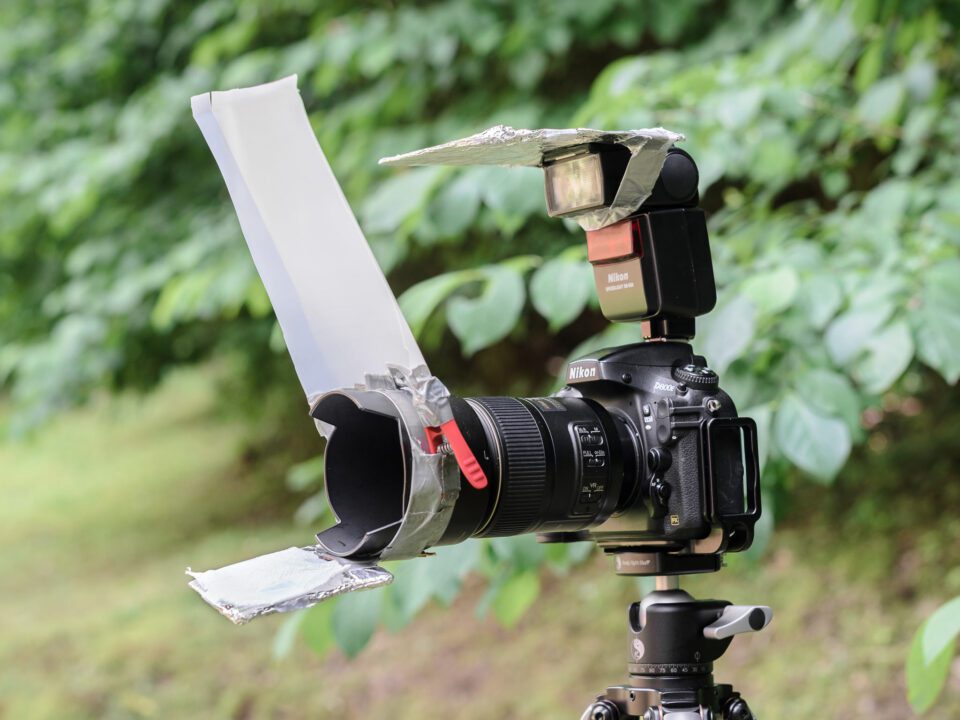 Using two rubber clips, I attach a piece of translucent plastic (from a milk carton) to a duct tape ring around my lens hood, and I fire the on-camera flash in its direction. The other light modifiers are supplementary — the reflector on the bottom of the lens hood fills in shadows, whereas the reflector above the flash helps bounce more light towards my subject. This kit packs flat, and it doesn't lose as much light as most diffusers. Below is a sample image: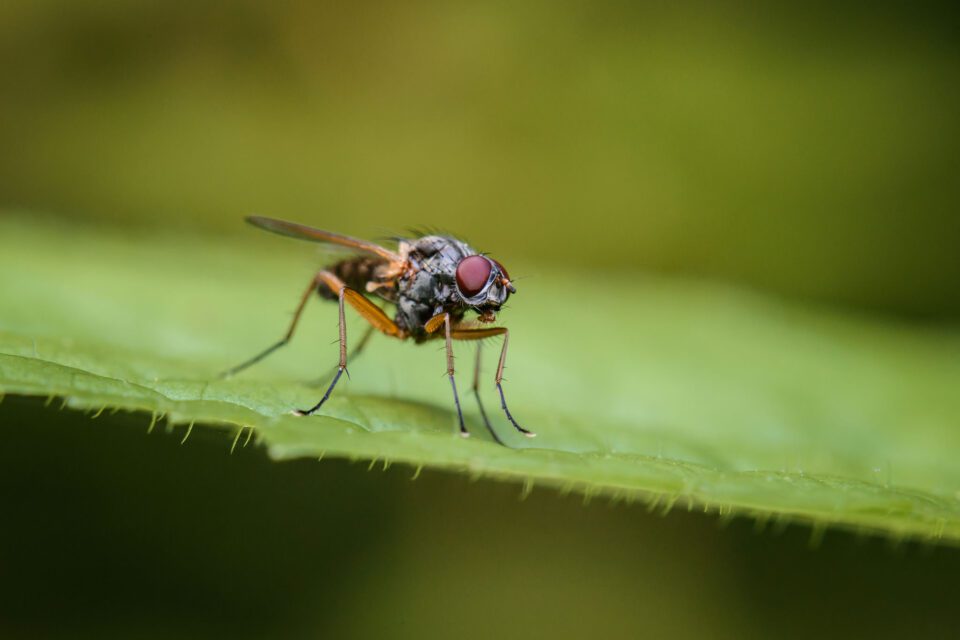 It's not bad, considering that (unlike my photos from the ring light), the image above is lit exclusively by artificial light. You can probably make something similar in about fifteen minutes.
However, even with a good diffuser, your lighting is limited to a single direction. Although this isn't terrible, you can improve the quality of your light by switching to a dual-flash system. Especially if you still use diffusers, this may be the best possible solution for macro photography lighting.