Ring lights have a mixed reputation in the circles of macro photography. On one hand, photographers generally consider the lighting from ring lights to be inferior to that of a normal flash; on the flip side, ring lights are one of the most common lighting solutions for macro photography, presumably because they are the best combination of price/performance available. So, which of these reputations is deserved? Neither, actually.
The lighting from ring lights is, aside from one small caveat, extremely nice. Look at the photo below as an example: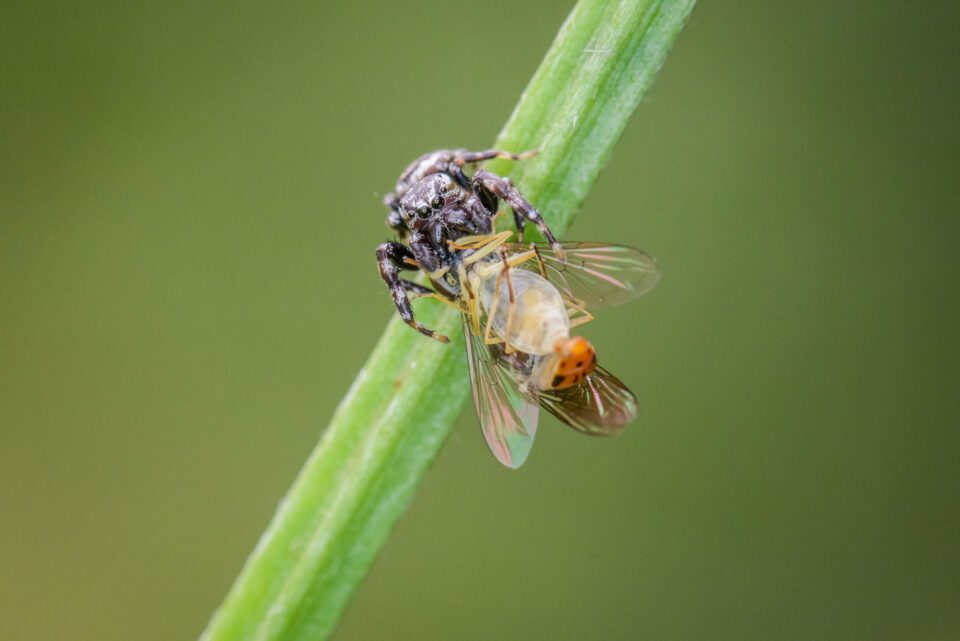 The light in this image is even, and the shadows look relatively natural. In general, I would consider this photo to be well-lit.
The caveat that I mentioned is visible in the spider's eyes: ring-shaped catch lights. In this photo, at least, I think that the rings make the spider's eyes look quite interesting. However, it becomes annoying to have bright circles bouncing off any shiny bug that you photograph — take the image below as an example: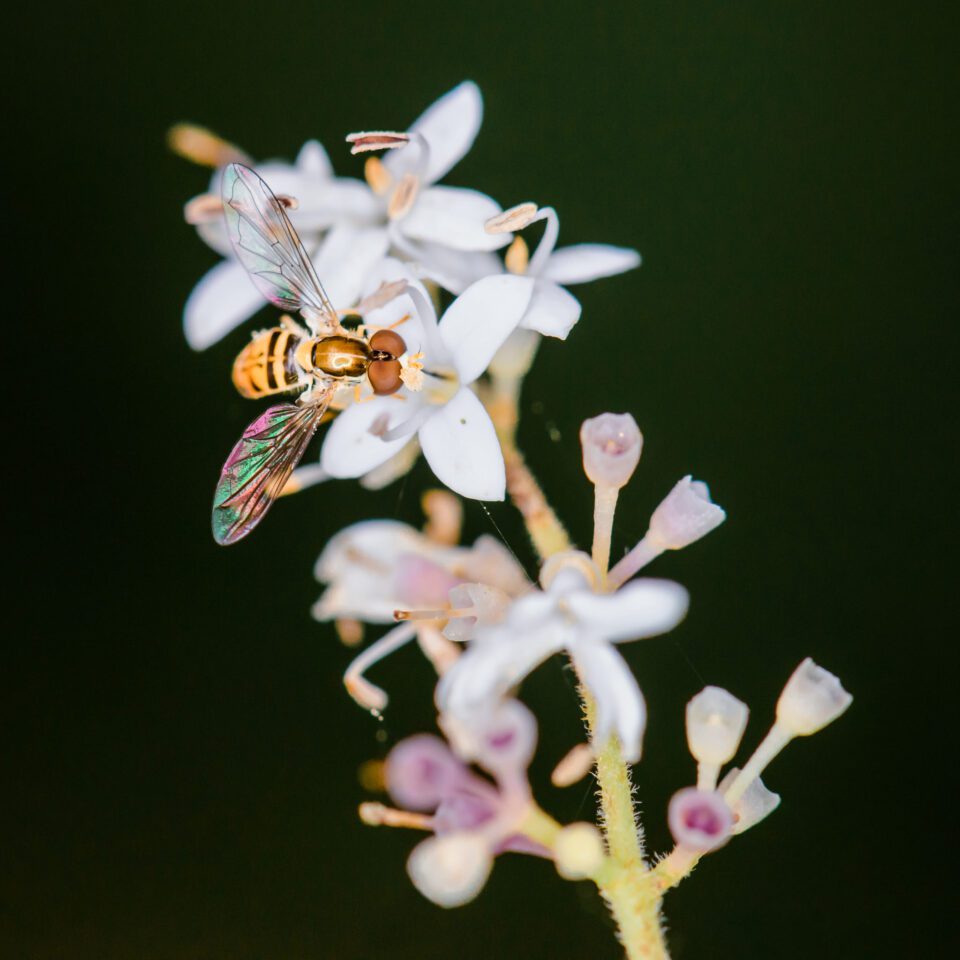 I do like this photo, and the oval-shaped reflection on the fly does not stand out much, but these catch lights can become annoying when they appear in half your macro images.
Aside from that one problem, though, ring lights tend to produce fairly well-lit images. In terms of the quality of light, I would have no issue recommending a ring light to a beginning macro photographer. However, the quality of light is not the only important aspect in a macro photo — the quantity is equally important, and this is where ring lights generally fail.
When I set my Bolt VM-110 ring light to full power, it adds about one stop more light to the image when compared with natural light. More than anything, it just fills in shadows — natural light is doing most of the work in the images on this page. For a dedicated high-magnification macro photographer, this issue is all but fatal.
Compared to a dedicated macro photography flash, the difference in light output is tremendous. With a flash, my most common exposure will be 1/250 second at f/16 and ISO 100. With a ring light, I would be closer to 1/250 second at f/8 and ISO 800. This difference adds up quickly — with subjects that require an aperture of f/22, most ring lights simply cannot produce enough light to get a reasonable ISO.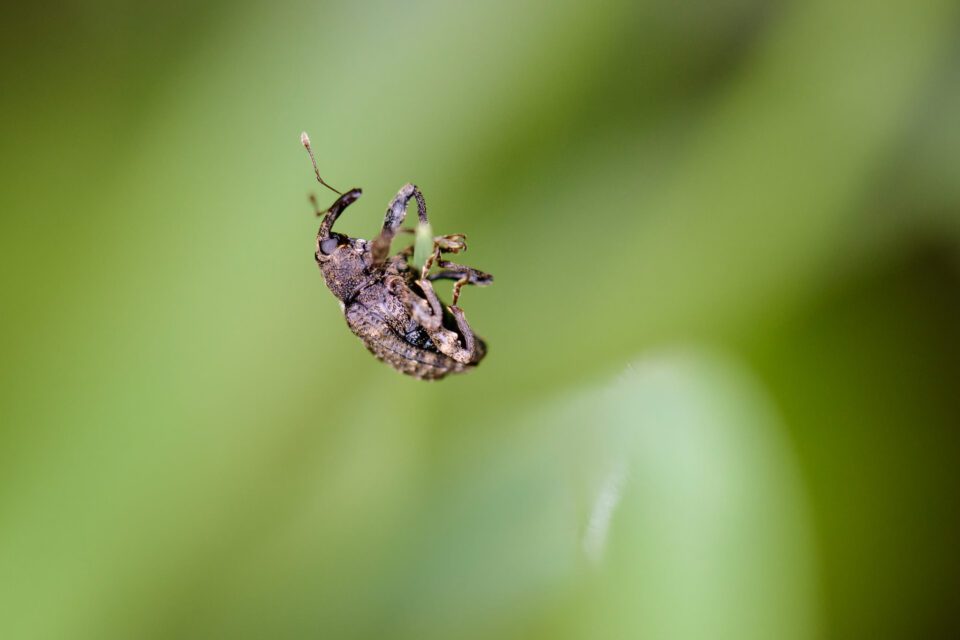 So, yes, the lighting is nice in the images on this page. However, the ISOs I used were much higher than they would have been with a dedicated flash, making the benefits nearly irrelevant.
But, if regular flashes produce much harsher-looking images, is it even possible to light your macro photos in a way that is both bright and high-quality? Yep — and that's where flash diffusers come in.