I was a bit disappointed by the Photo Plus Expo this year in New York, because unlike last year, I did not find a lot of innovative products to be excited about. It seemed like the exhibit floor was full of the same things we had previously seen, except this year the organizers did not allow any Chinese companies on the floor (most likely because some of them were selling the exact same products as the bigger companies at a much lower price last year). However, there were a few things that I found that got me very excited and one of them was the Lume Cube. After seeing the product, Roman and I actually went back to see it again next day to find out more about it and to snap some pictures for our readers. So what is Lume Cube and why do I think it is an innovative product? Let's take a closer look.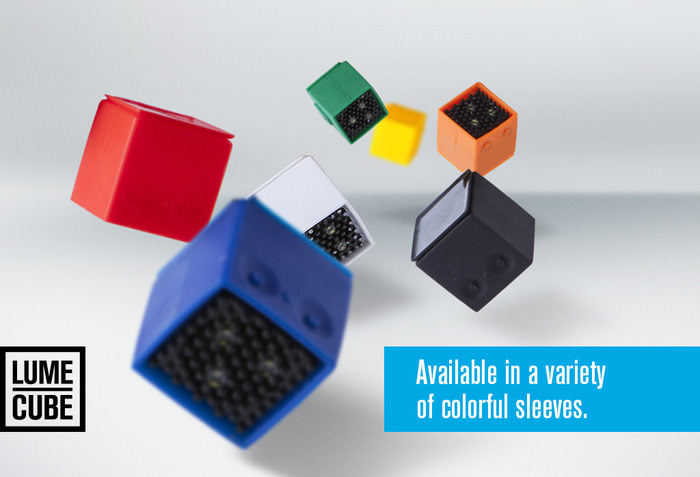 Basically, the Lume Cube is a small, powerful LED light source that can be used for all kinds of photography and videography needs. With 1,500 lumens in a 1.5″ cube design, it is small enough to put several units in your pocket and use when needed. And that's not even the best part – the Lume Cube can be controlled remotely with your phone. In fact, you can control up to 5 Lume Cubes wirelessly (over Bluetooth) to give you plenty of control over your setup. These little devices can work either as external flash for photos, or as continuous lights for video. Brightness can be adjusted from 0 to 1500 lumens, giving you plenty of flexibility over its use. In addition, you can attach it to any tripod or camera accessory with the standard mount and the built-in magnet / suction cup design allows the Lume Cube to be attached to pretty much any surface. The people behind this product have previously worked on very successful projects. If you have been using Nik Software (now Google Nik Collection), these are the same guys that wrote the software and eventually sold it to Google.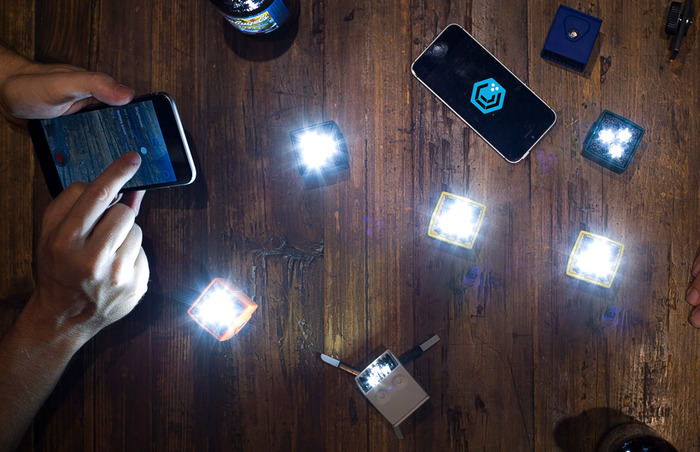 Intended Use
The possibilities with the Lume Cube are endless. If you are a wedding photographer, think about how cool it would be to use a few of these as video lights, or perhaps additional lights to light up the dancefloor! With the ability to remotely control each light, you could easily dim the lights in those special moments, or have them assist your flash and only light up when your flash goes off (yes, this little thing has a built-in optical sensor too!). You could even get a waterproof case and throw these things in a pool to light it up for your next underwater project. I could go on and on, but you get the idea – having a small, powerful and portable light has a lot of advantages! Just think about it for a second – the Nikon SB-500 has three LED lights and it can only output up to 100 lumens, while the Lume Cube is 15 times more powerful at 1500 lumens. Now that's a lot of power for a device this small. You would need a pretty big flashlight to match the power and you know how inconvenient those would be to carry around everywhere. And if white light bothers you, heck, attach a gel in front of the light and you can make it any color you want. For landscape photography, think about all the night painting you could do with this, or mount one on your camera and use as a flashlight when hiking to your favorite sunrise location. Like I've said, the possibilities are endless!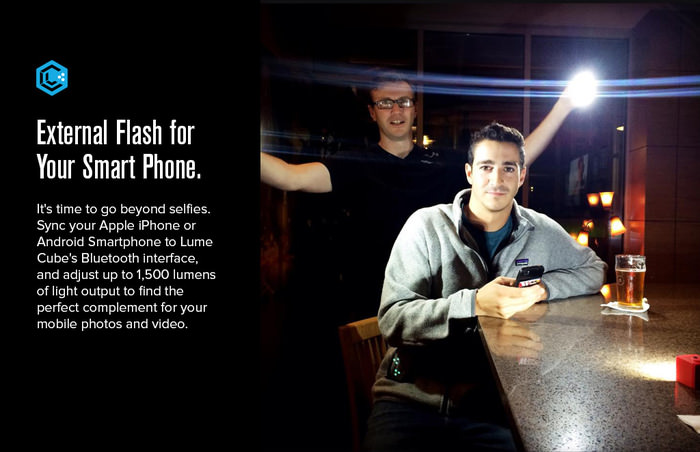 Here is the Lume Cube attached to a light stand: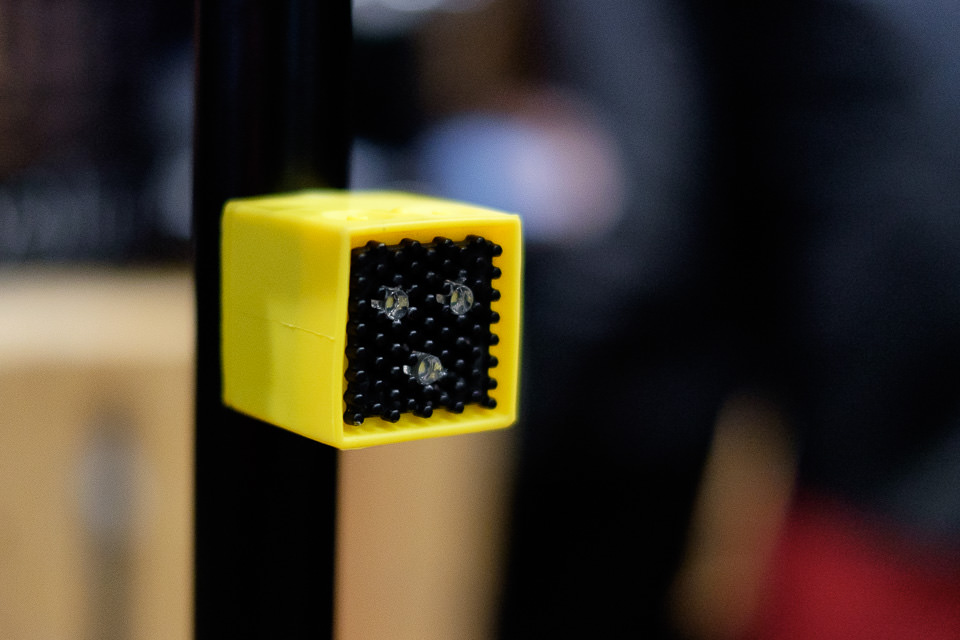 And you can see how small it is relative to one's hand:
Cost
Since it is currently a KickStarter campaign, you get the special intro pricing. You can get a single unit for $59 or a set of two for $99. After the product ships, the price will most likely increase quite a bit, given how popular the device will be (and it sure will, according to our estimates). So our recommendation is to sign up early and back one of the deals. Personally, I would either go for the dual set, or better yet, get the 5 pack for $249 (personally, I went with the 5 pack). That's fifty bucks a unit.
KickStarter Video
To learn more about the Lume Cube, check out the below video hosted by KickStarter: