Quite a few people have emailed me in the past to write about shooting cityscapes with a long exposure and I have repeatedly asserted that while it is not especially complicated, I am certainly no expert on the subject. In fact, finding the time to write an article about it was a much greater challenge!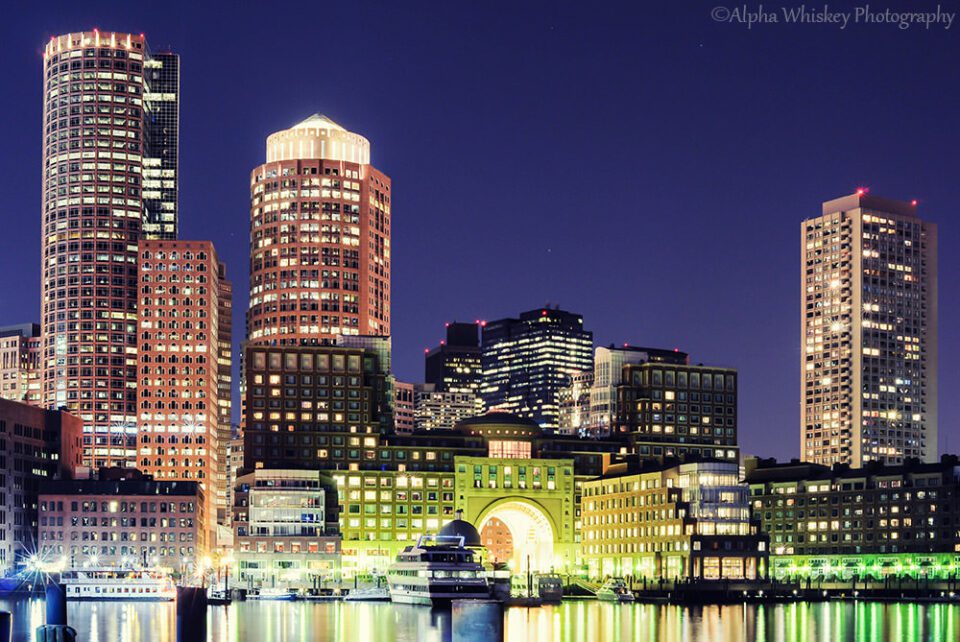 While a city can be fascinating during the day there is something magical about it when it's all lit up in the evening. The intensity and variety of lights really jolt the metropolis into life with a profusion of vibrant colour. Many great cities are deliberately built along waterways or the coast so the possibilities of reflections are limitless. Many people are drawn and mesmerised by the sparkle and glitter of city lights and I am no exception.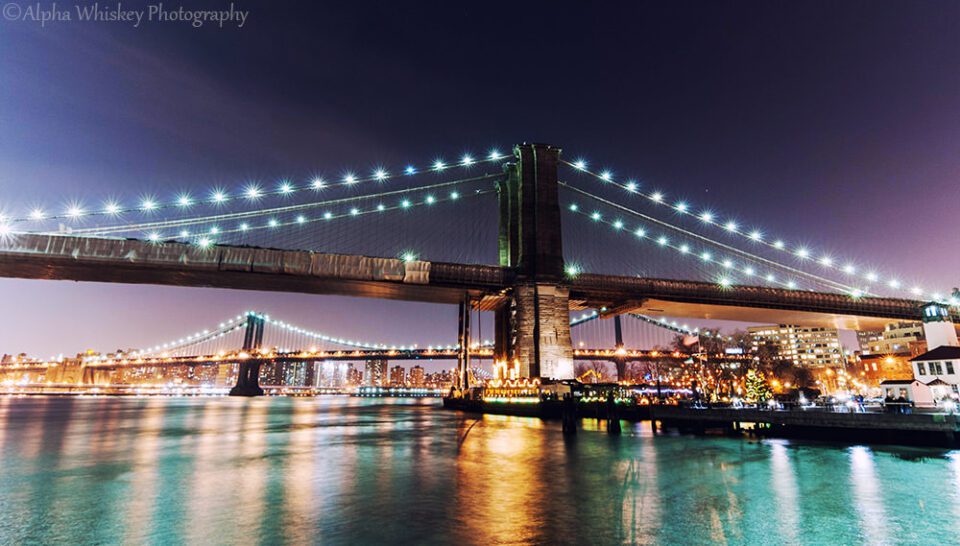 I can only explain some of the settings I use and hope that they give readers an idea, if not an insight, into capturing the city at night.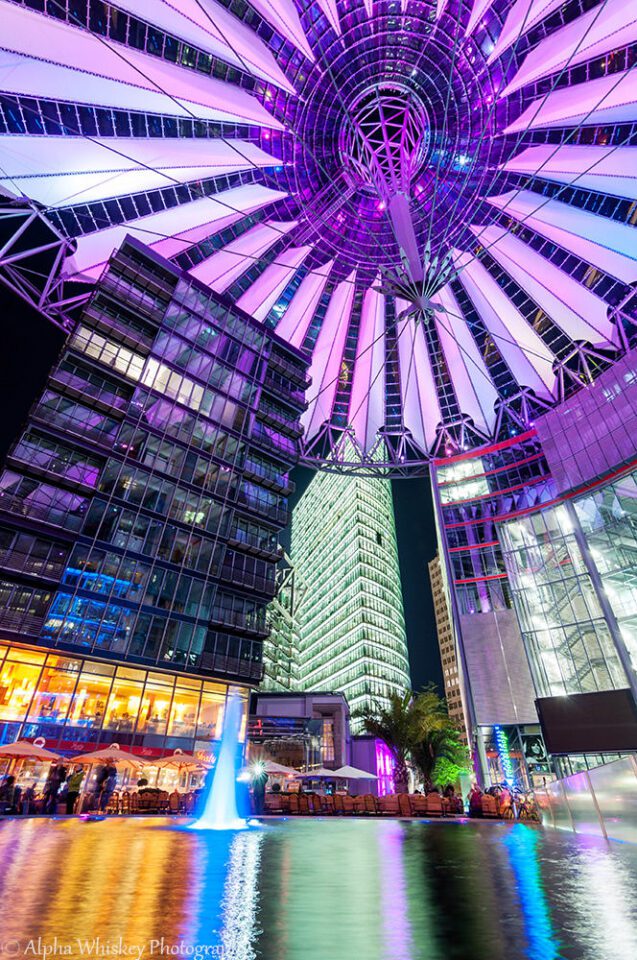 Firstly, waiting for the right light is important. You can shoot the city at any time of night but I almost always try to shoot during dusk, when the sky is a beautiful cobalt blue. This provides an excellent background to the copious red and yellow lights, allowing primary colours to contrast against each other starkly. The window of this dusk blue light is small and usually occurs around twenty to thirty minutes after sunset. After that, you can still extract some blue light (even though it may be dark to the eyes) by raising the ISO, although inevitably this increases the image noise. Using the dusk light is a better technique.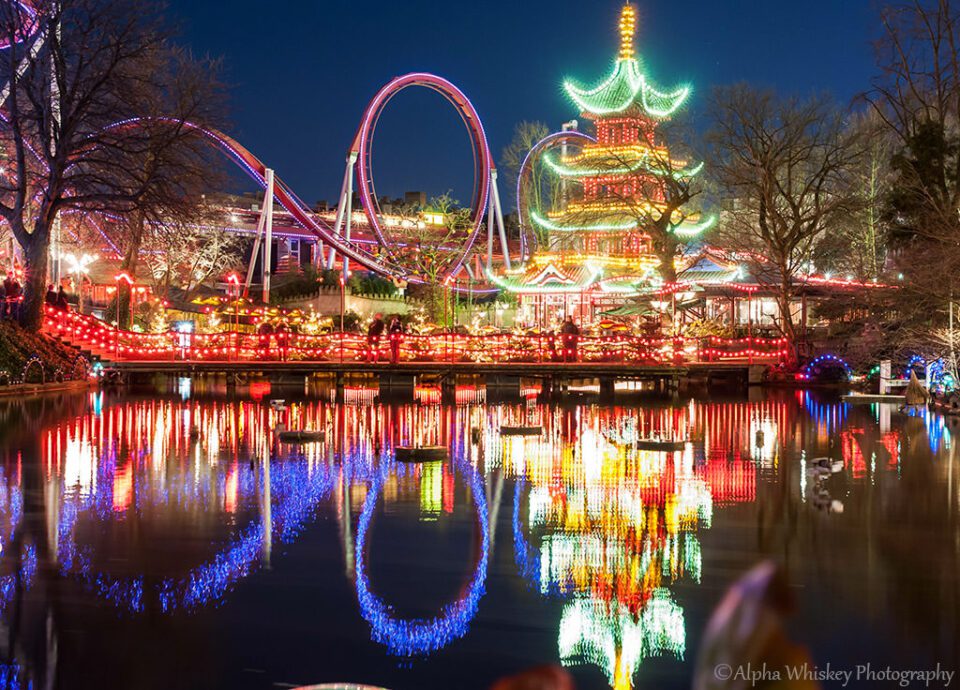 Personally, I like the reflections of light in the water (I'm a simple guy), the way they colour and reach through a surface stilled by a long exposure. I have found that to make the water still and flat, a minimum shutter speed of around eight seconds to ten seconds is necessary. Of course, a lot depends on the activity of the water. Rushing tides will take a longer exposure and calm water will require less time. A lot of it is trial and error. Longer shutter speeds can also blur moving people out of existence, making the scene look emptier. Your ability to set a long shutter speed will also depend on the amount of available light. If it is not dark enough then a long shutter speed may not be feasible yet; hence it's important to wait for the right light. Alternatively, you can use an ND filter to cut out some light.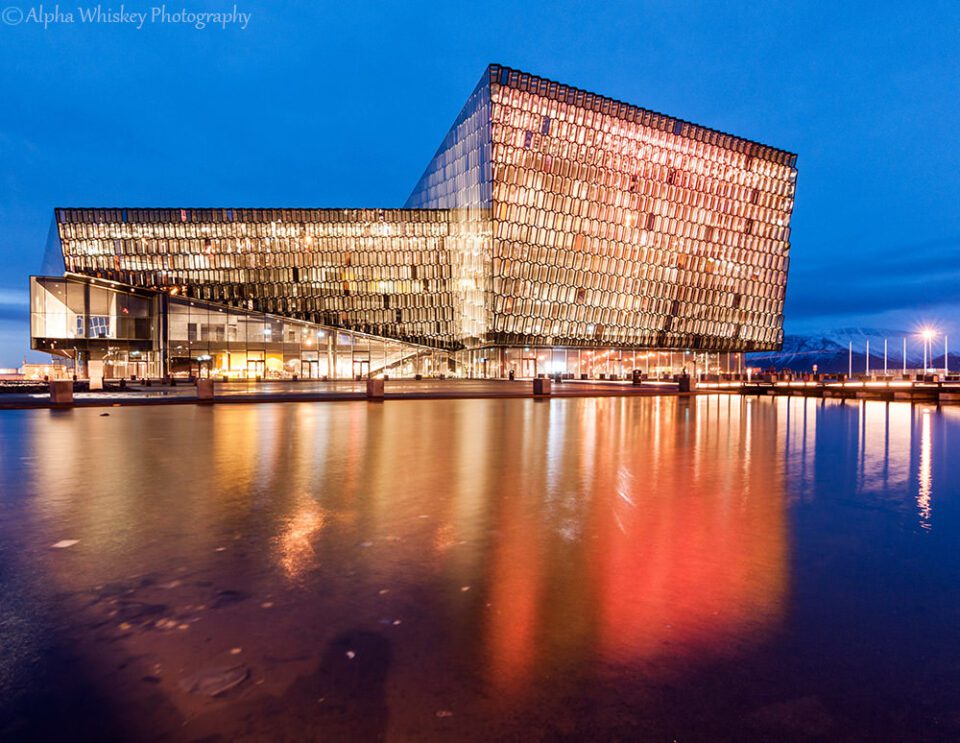 You can set the camera to shutter speed priority and allow it to figure out the appropriate aperture, or you can set both in manual mode. While the camera will always aim to provide a neutral exposure for the entire scene, my own preference is usually for the lights to be bright and vivid, so I set the shutter speed and aperture manually to create a slight over-exposure. The values I set are determined by the available light and by, for instance, the motion of the water. For example, I may find that a shutter speed of ten seconds is required to still the water; I'll then adjust the aperture value so that my exposure is slightly over-exposed (perhaps +0.3). Widening the aperture will allow in more light; narrowing it will allow in less. Remember that shooting RAW will give you some latitude to recover highlights (provided they are not too over-exposed).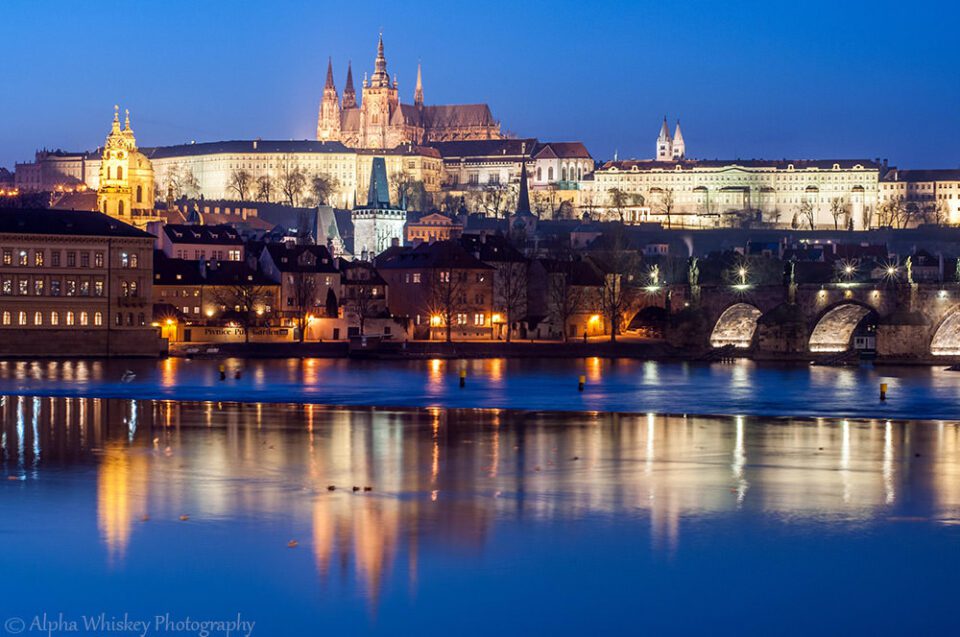 Using exposure compensation to brighten or darken a scene in either shutter speed or aperture priority may affect your shutter speed and aperture values, which is not necessarily what you want. I think it is better to determine the exposure oneself in manual mode using shutter speed and aperture. This way you can manipulate the shutter speed and aperture yourself to not only control the exposure but also the motion of the water and the depth of field.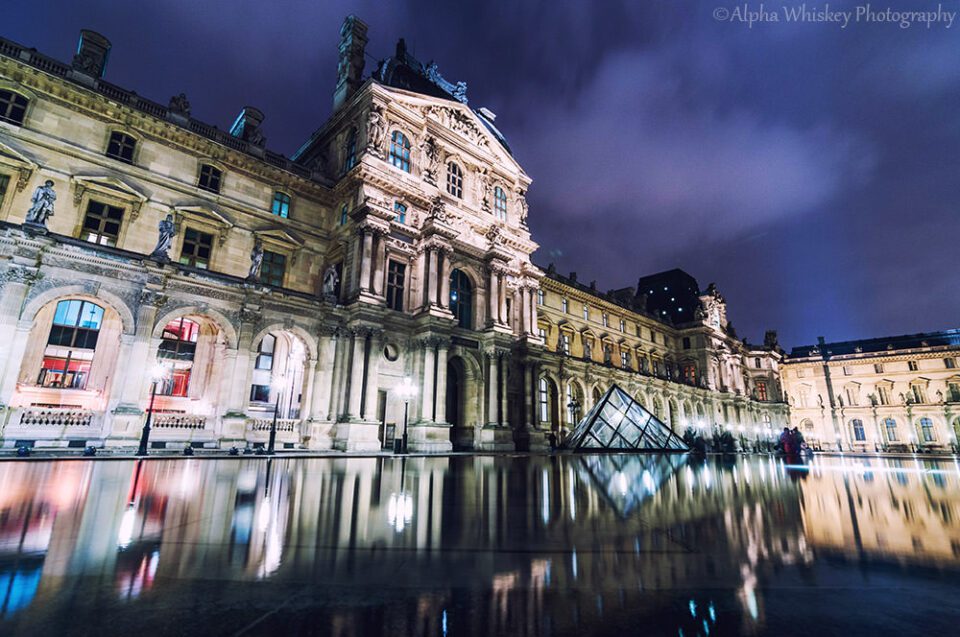 You want to keep your ISO value as low as possible to minimise image noise. And remember that shutter speed, aperture and ISO are linked (the exposure triangle) so they all affect each other. It may be easier to set your camera's ISO at its lowest value and then adjust only the shutter speed and aperture.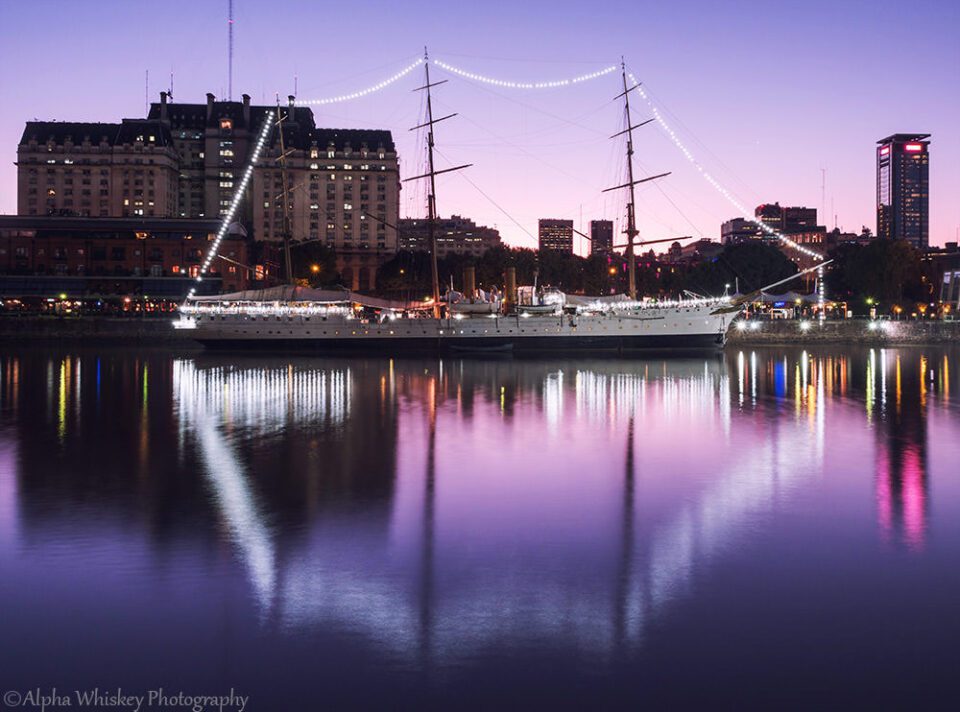 If depth of field is important to your scene, then of course narrow the aperture accordingly (or use hyperfocal distance if you're so inclined). This will inevitably necessitate a longer shutter speed (which will happily produce more stillness to water and blur to lights). I also find that closing down the aperture (beyond around F/10) gives me more starbursts from the lights (depending on the number of aperture blades in the lens) .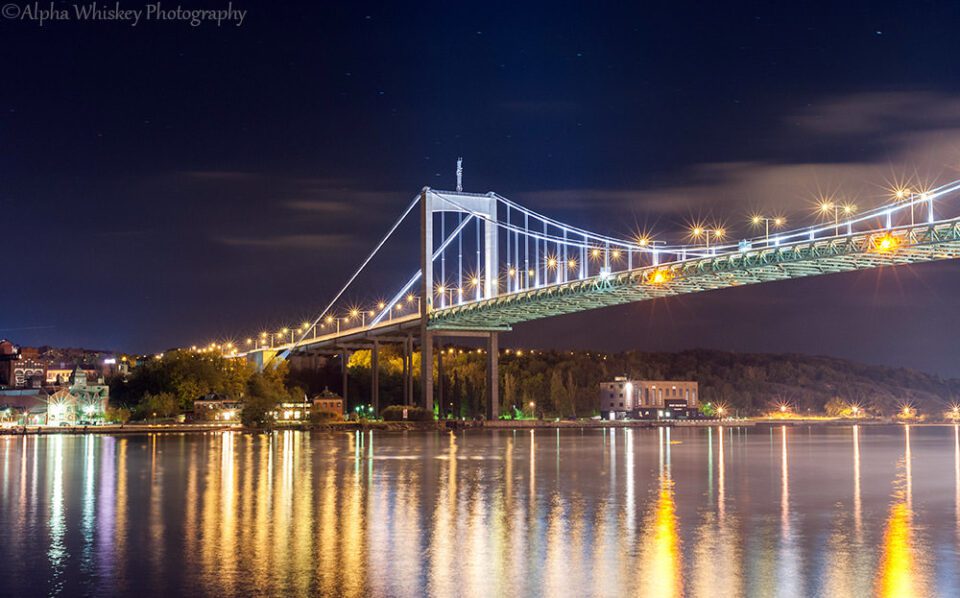 Some people might advocate HDR or stacking images to provide even exposure across the whole image. If there are moving elements like water or traffic in the scene then this may be problematic. I'm personally not a fan of HDR for night scenes but I realise they may work for some photographers.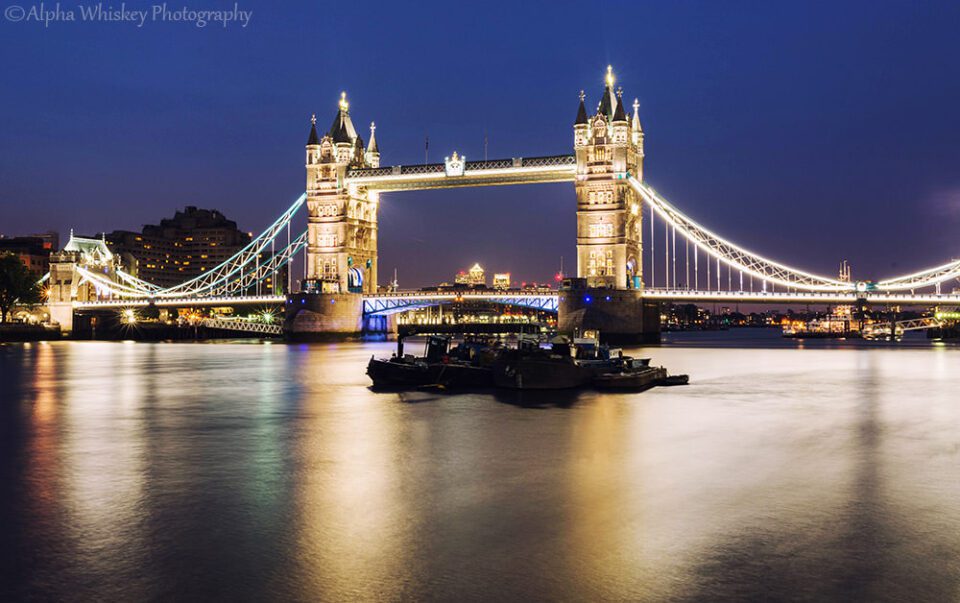 In terms of gear, with my DSLRs I used a remote trigger to start the exposure. This ensured that I didn't inadvertently cause motion blur at the start of the exposure by pressing the shutter. If you don't have a remote, then you can always use the timer function, set to take the exposure, say, two seconds after pressing the shutter. I don't have a remote trigger for my Olympus E-M5. Instead I use its Anti-Shock function, which delays taking the exposure after the shutter is pressed, anything upwards from half a second.
In terms of lenses, use whatever your composition demands. I have taken long exposures using everything from 18-200mm travel zooms to 50mm primes. My choice of lenses or focal length is determined by my composition. Remember that if your lenses have image stabilisation to turn this off for the long exposure.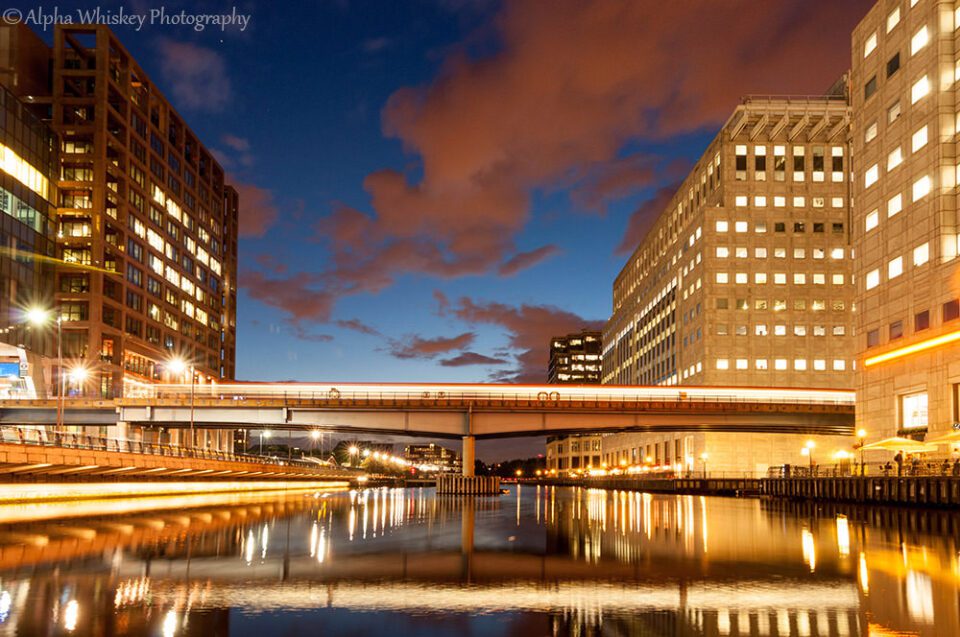 I don't use any filters for night shooting, lest they create unwanted flares or distort points of light. Some people will use ND filters for super long exposures, but I have yet to be so inclined. Some might use polarising filters to accentuate reflections. Be mindful of aircraft passing overhead, whose navigation lights may cause long streaks to appear in your long exposure (these can usually be removed in post). Do make sure your lenses are clean!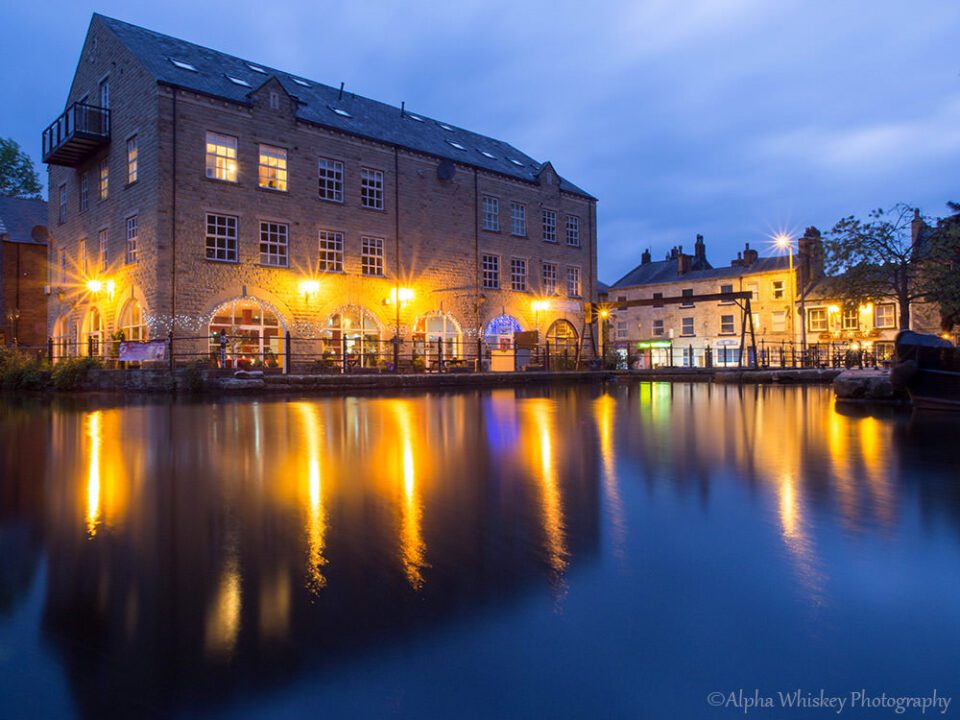 I personally don't use large tripods, primarily because I find them cumbersome to carry and not always practical in metropolitan areas. I usually use a gorillapod-style flexible tripod, which I have found invaluable in many cities for wrapping around the railings and barriers along the water's edge. It is far more discrete, compact and allows one to easily compose in more creative positions than with a standard tripod. In London there are many places where you can simply rest your camera to take the shot, negating the use of a tripod altogether.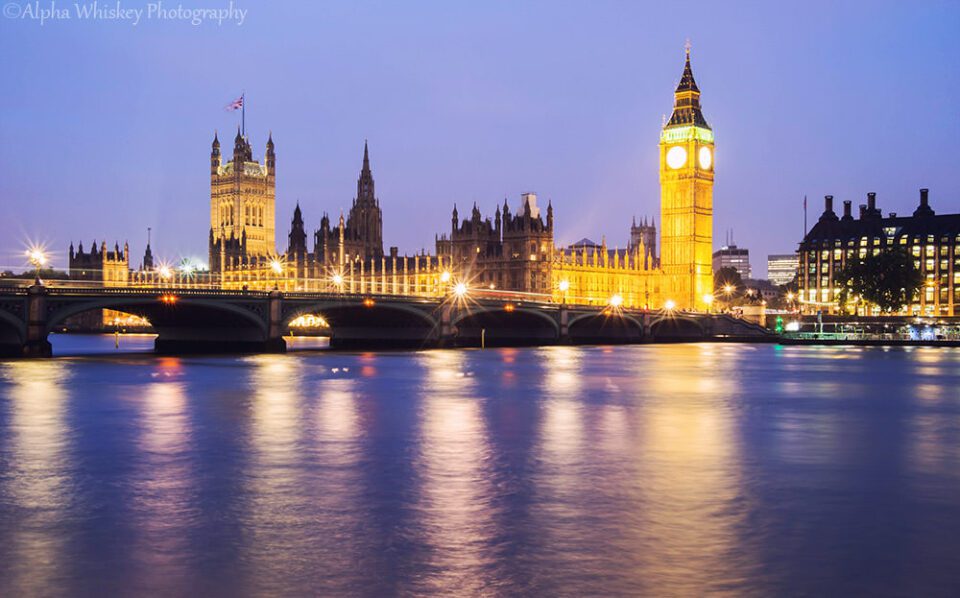 With the exception of compact cameras with in-built scene modes, most cameras will allow you to adjust settings manually. One useful timesaving feature on my Olympus camera is the LIVE TIME function, which reveals the developing exposure as it happens so I can stop it when I'm happy with it. Long exposures do take longer to write to the card, especially if shooting RAW, so make sure you have a memory card with a decent write speed.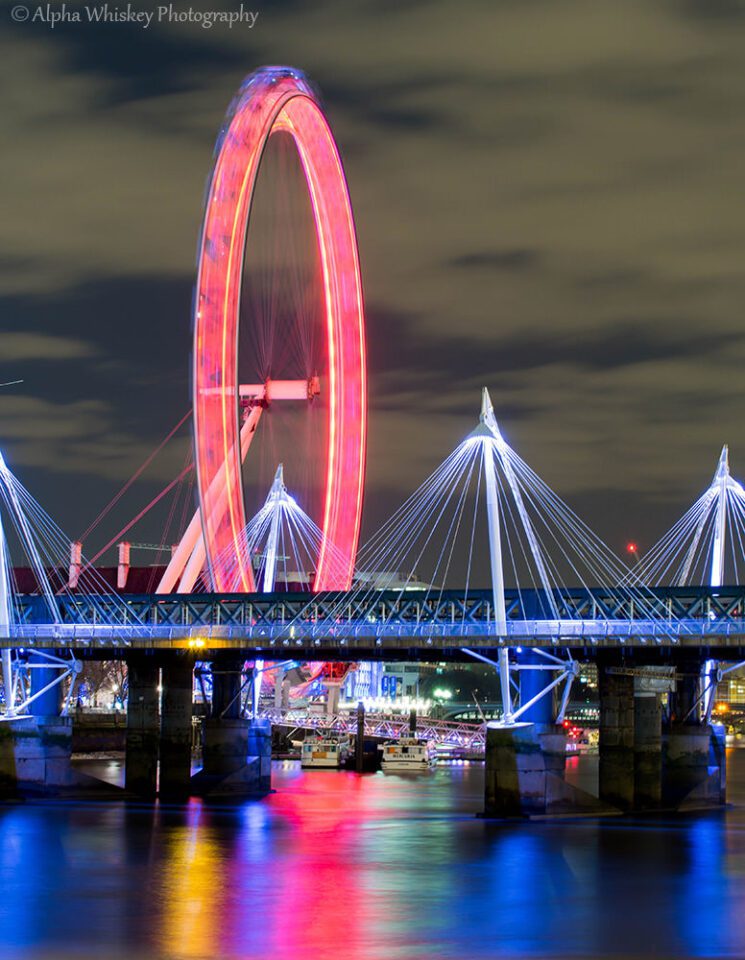 That's all I can think of for now. There are no hard and fast rules so play with different settings. Practice is always better than theory and perhaps you may find me shooting in London one evening. Feel free to join me.