When photographing in artificial light, one has to always watch out for the potential light frequency issue. Due to the different intensities and wavelengths of light emitted by fluorescent and other sources of man-made light, there might be severe variations in exposure when photographing at fast shutter speeds. This is a similar "flickering" issue that you see when photographing or video-recording a TV screen – different light frequencies cause the flicker that is recorded by the camera. This can happen both when taking an image and when recording videos. Take a look at the following image, which I captured in a low-light situation using the Nikon Df: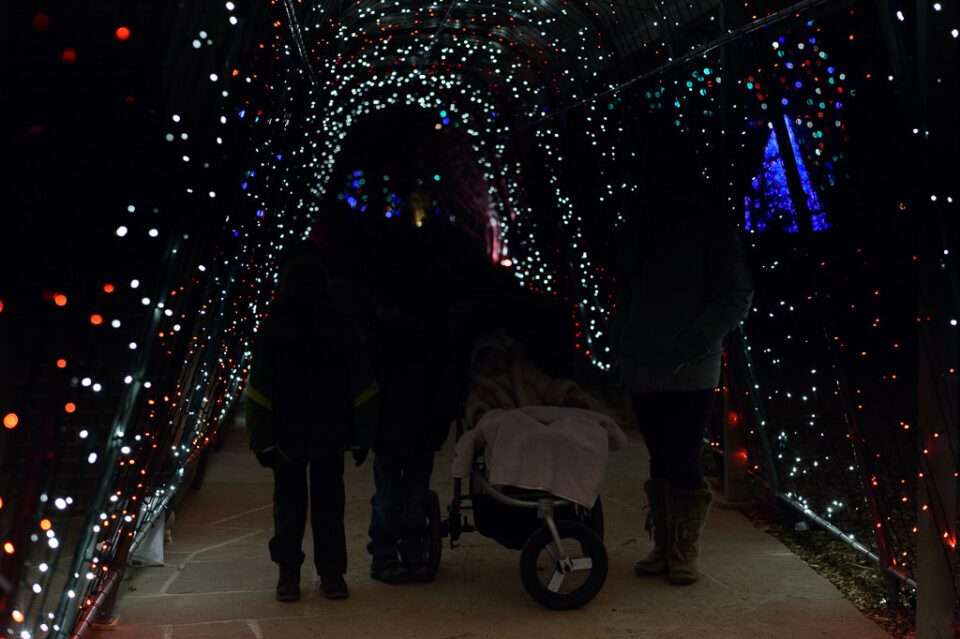 I took my family to a local park that was decorated with Christmas lights and snapped some photos. The weather was very cold outside (about 20°F) and when I looked at the photographs and saw the problem later that night, I thought that perhaps the shutter froze and somehow caused issues. Here is another photo from the same series, with a much better exposure, but still some visible flickering effect on the bottom of the image: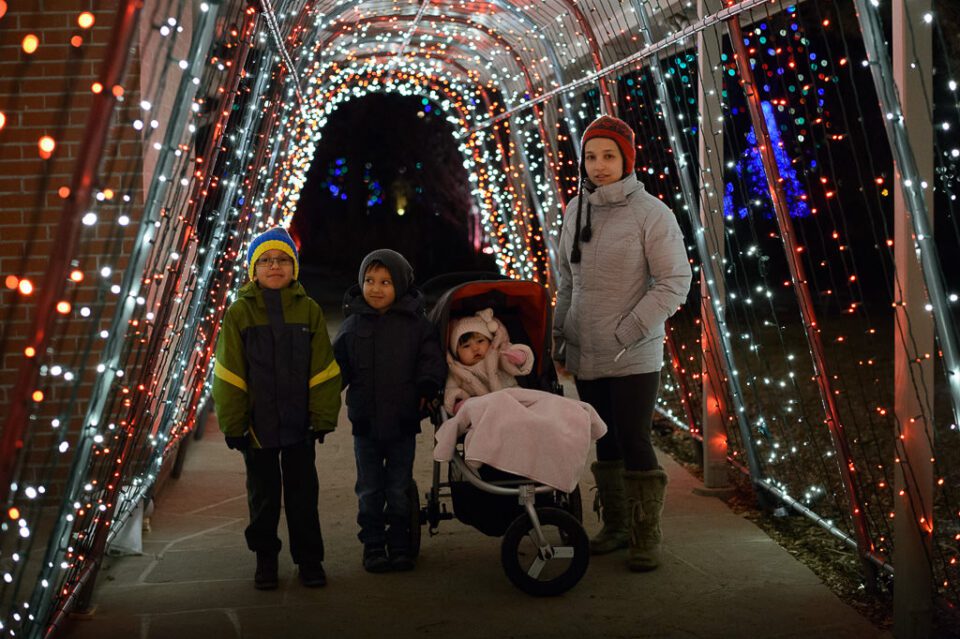 I have seen flickering issues before, but none of them were as dark as on the first photo, so I did not think that it could be related to artificial light. When I initially posted this information on the site, asking if any other readers have encountered a similar problem (which I needed to gather for the upcoming Nikon Df review), a number of our readers, including experienced photographers like Bjørn Rørslett (who I am a big fan of) indicated that it had nothing to do with the shutter freezing, but rather with the A/C phase cycles. It was a good lesson learned for me. I decided to rewrite the article and post about this particular issue, so that others that encounter the same problem understand why it happens and know how to best deal with it. If you have read the original article, please accept my apologies for the provided information.
Source of the Problem
As explained in detail in this excellent article by Curtis Newport, artificial lights (especially of fluorescent type) emit light in different intensities and wavelengths. So the light source continuously changes in brightness and color temperature. Since the electrical current typically alternates at 60 cycles per second (60hz in US and Canada and 50hz in other countries), which basically translates to one cycle every 1/50-1/60 second, each cycle emits two pulses of light – one during the positive portion of the cycle and one during the negative portion, as shown in the below graph (courtesy of Scott Medling):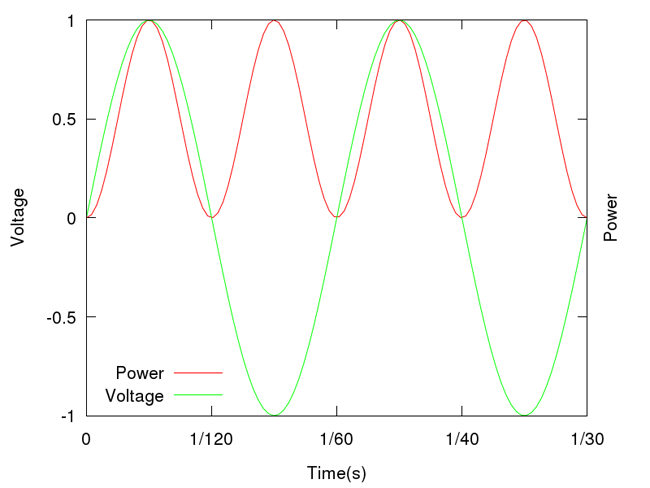 So if you are shooting at shutter speeds above 1/50-1/60, you could potentially "freeze" part of the cycle. In some cases, it could be at peak intensity as on the second photo above, while in others it could be at middle of the cycle where the light output is very dim, as in the first photo.
Take a look at the second set of photos, captured in an indoor environment: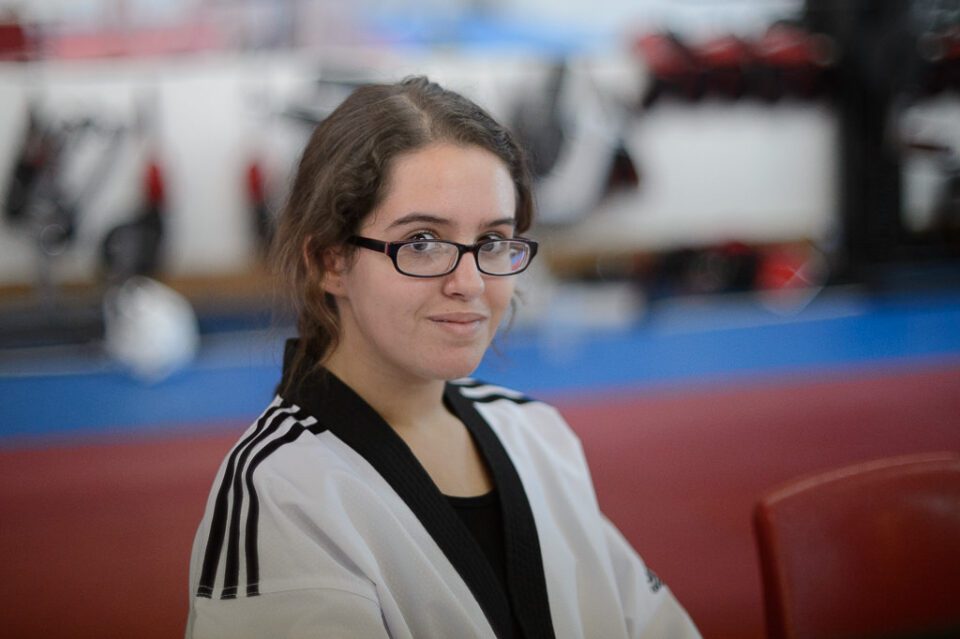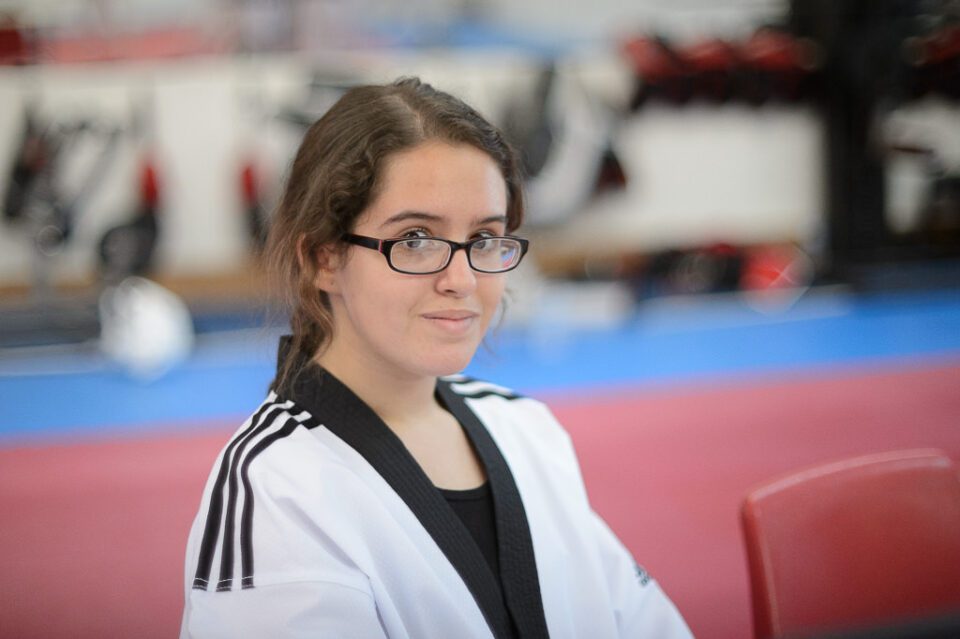 Both images were shot in manual mode with identical settings. And yet the difference in exposure and color temperature throughout the image is apparent between the two. You can see the gradient "flickering" clearly, especially on the lower part of the frame.
This problem is only likely to be affected by gas and/or "cold" lighting, such as fluorescent or mercury vapor bulbs. Hot lighting generated through typical filament bulbs will not cause such issues in your images. Typically, energy-efficient lighting is moving more towards "cold" lighting solutions, which means that this problem could become more evident as the world moves forward (thanks to Scott in comment #10 for extra information).
How to Deal with the Problem
There are basically two ways to deal with the above problem. One way is to set the shutter speed at 1/60 of a second in the US/Canada (or 1/50 in other countries), which should catch a full cycle, resulting in even exposure. Setting the shutter speed to 1/125 of a second should also work (1/100 in other countries), since you catch half of the cycle. You have to be careful with anything faster, slower or in between, since those can potentially record inconsistent illumination of light throughout the frame. If you need to keep the shutter speed above 1/125, the best way to deal with the issue is to use flash that overpowers the artificial light. Just make sure that your shutter speed is not set above the flash sync speed (typically 1/200 – 1/250) when using a focal plane shutter, since that can also partially darken the image similar to the examples provided above.