Nikon introduced the wide-angle NIKKOR Z 24mm f/1.8 S in September of 2019 for its mirrorless Z mount. At the time of the announcement, it was the widest professional-grade prime lens for the system, although Nikon followed up with the Z 20mm f/1.8 S announcement just five months later. The Nikon Z 24mm f/1.8 S is yet another professional-grade lens that joins the ranks of high-quality f/1.8 primes that the company has been pushing for since the release of its first full-frame mirrorless system.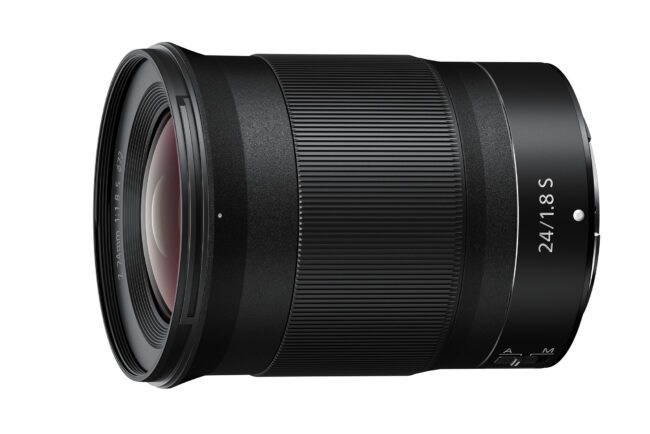 We have been very pleased by the quality of the Z mount lenses after thoroughly testing them on both Nikon Z6 and Z7 camera bodies. Prime lenses such as the Nikon Z 35mm f/1.8 S and Z 50mm f/1.8 S have demonstrated exceptional performance, yielding some of the best results we have seen to date from Nikon lenses. As a result, we had high expectations with the Nikon Z 24mm f/1.8 S lens. In this review, we will take a closer look at this lens and see how it stacks up against its Nikon F cousins, as well as the Sigma 24mm f/1.4 Art.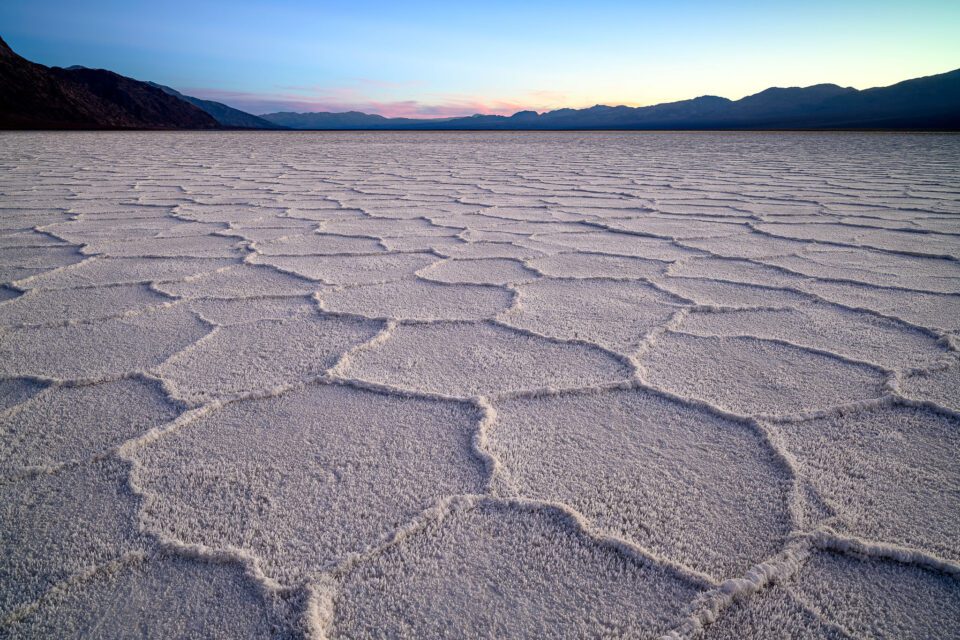 With its price tag of $999, the Nikon Z 24mm f/1.8 S is a bit more expensive compared to the F-mount Nikon 24mm f/1.8G ED, which we found to be a superb lens. However, as you will see further down below, the two lenses have different optical designs and characteristics. The Nikon Z 24mm f/1.8 S is a weather-sealed, professional-grade lens, while the Nikon 24mm f/1.8G ED is an enthusiast-grade lens.
The much older Nikon 24mm f/1.4G ED is in a desperate need for replacement, as it does not do very well on modern high-resolution sensors. At $2K, it is also a very expensive lens. The Sigma 24mm f/1.4 Art, on the other hand, is a different story. It is noticeably sharper than the Nikon 24mm f/1.4G ED, and it is priced much more reasonably at $850, so it is a solid choice worth comparing to.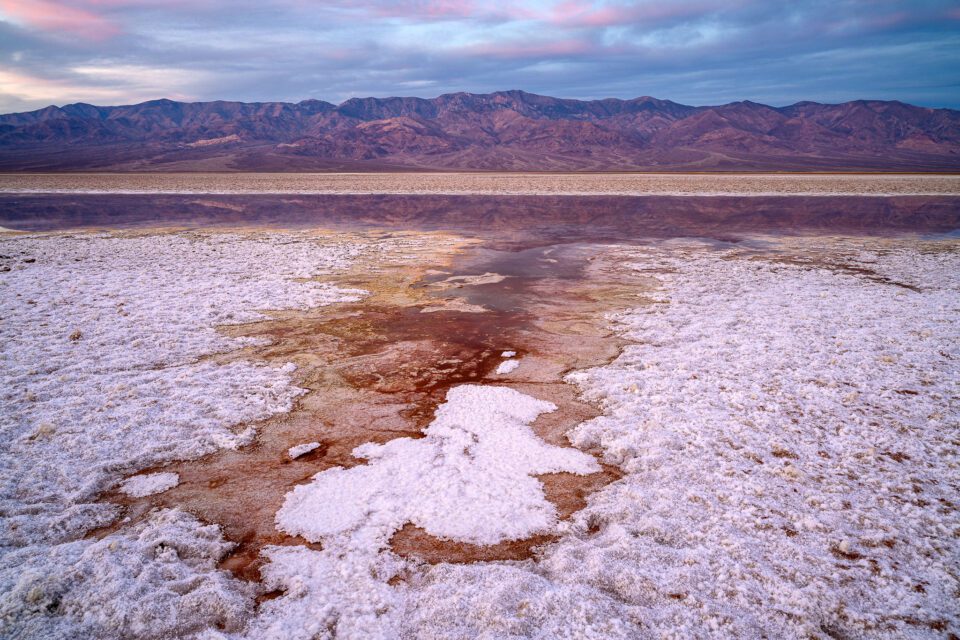 Note: It is important to point out that Z-mount lenses such as the Nikon Z 24mm f/1.8 S are only designed to be used on Nikon's Z-series cameras that have industry's shortest flange distance of 16.0mm, which means that they cannot be adapted to any other camera system on the market today (see lens mounts explained for more information).
Lens Handling and Build Quality
Similar to other Nikon Z primes, the Z 24mm f/1.8 S is built very well, thanks to its solid metal base, a tough plastic shell, metal focus ring, and weather-sealed construction. Although some photographers prefer all-metal lenses for their long-term durability, I personally favor plastic over metal for several reasons, including potential weight reduction and better handling in cold weather conditions when not wearing gloves.
That said, with the large focus ring made out of metal, the Nikon Z-series prime lenses handle differently in the cold compared to their Nikon F equivalents that feature rubber focus rings. Other Nikon Z lenses such as the Nikon Z 24-70mm f/4 S also feature metal focus rings, but they are much thinner in comparison.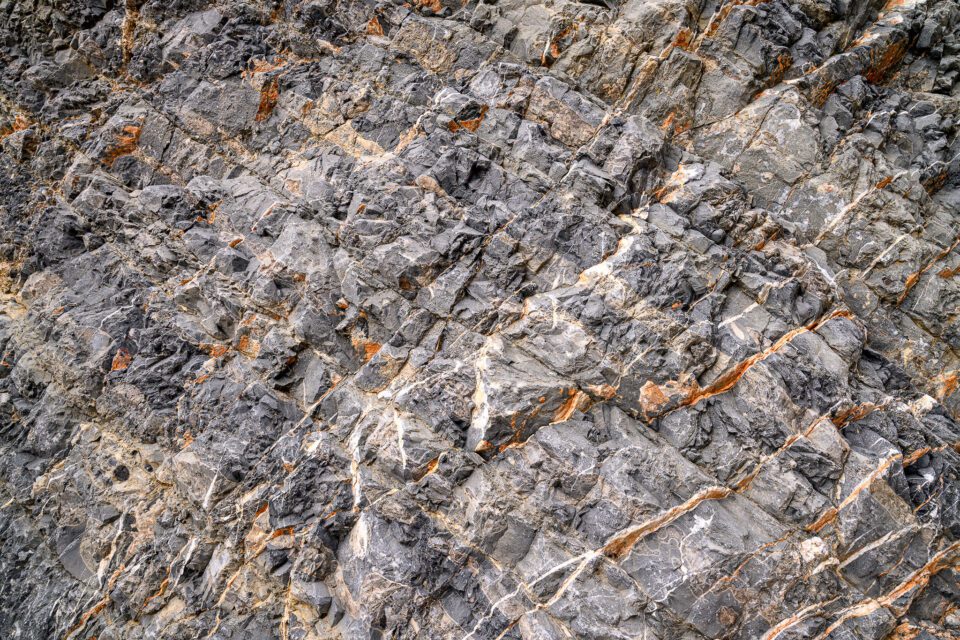 Speaking of the focus ring, since all Nikon Z lenses have focus-by-wire stepping motors, the focus ring is not coupled mechanically to anything, so it can be set up to perform different functions such as change lens aperture.
The metal lens mount has a total of four locking ears for a very secure and tight attachment to the camera body. Because of this, all Nikon Z lenses fit snugly on Nikon Z-series cameras, with absolutely no detectable wobble on the mount. This is a very important design criterion for a modern camera system that helps prevent lens tilting.
To prevent dust and other debris from getting into the lens and the camera, Nikon incorporated a rubber gasket on the part of the mount that touches the camera. Nikon promises that the lens is "extensively sealed to keep dust and moisture out", which means that there are separate rubber rings for each part of the lens to protect it from the elements. I have used the Nikon Z 24mm f/1.8 S in very cold and sandy weather conditions in Death Valley National Park as well as rainy conditions in southern California, and I did not encounter any problems with its weather sealing.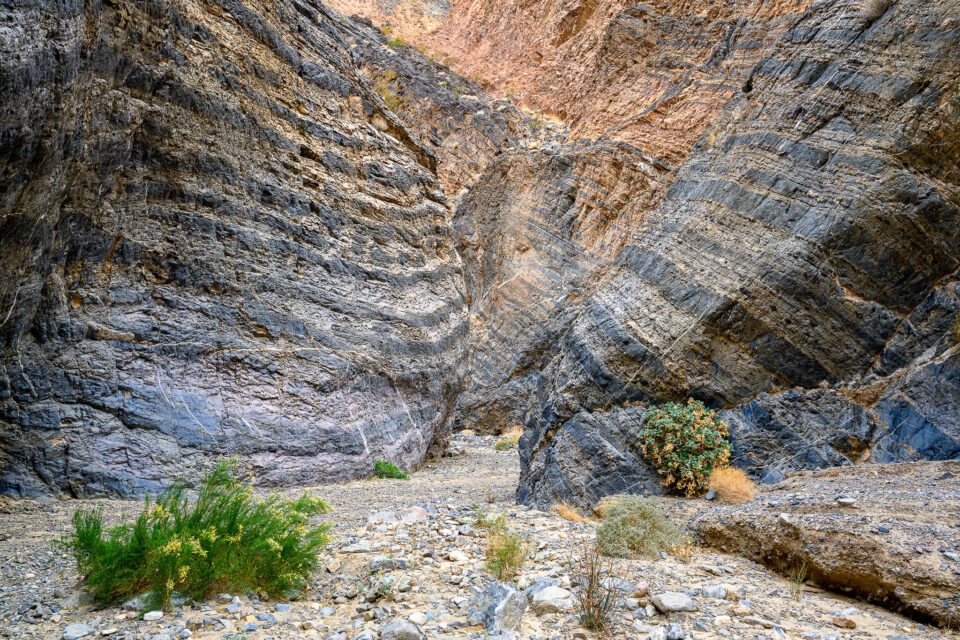 Similar to other Z-series lenses, the filter thread is plastic. And as expected from a modern lens, the front section of the lens does not rotate when focusing, which makes it easy to use circular filters. The Nikon Z 24mm f/1.8 S has a 72mm filter size, which is the same size as on the Nikon 24mm f/1.8G ED. The front element is not recessed deep inside, making it relatively easy to clean and maintain.
Size-wise, the Nikon Z 24mm f/1.8 S is noticeably longer than both the 24mm f/1.4G and the 24mm f/1.8G. It is even longer than the Sigma 24mm f/1.4 Art, although it is not as thick. Due to the length of the lens, as I have pointed out earlier, Nikon decided to put a very large focusing ring, which is great. Although I don't rely much on manual focusing when using mirrorless cameras, it is nice to be able to use it for overriding focus, or for other camera and lens adjustments (once set up from the camera menu).
My only request to Nikon would be to allow one to be able to control focusing speed through the camera menu – that would be an easy feature to implement with the stepping motor via a firmware update. At this time, Nikon has it set to move the speed of focus depending on how quickly one rotates the focus ring – slower motion results in slower focusing.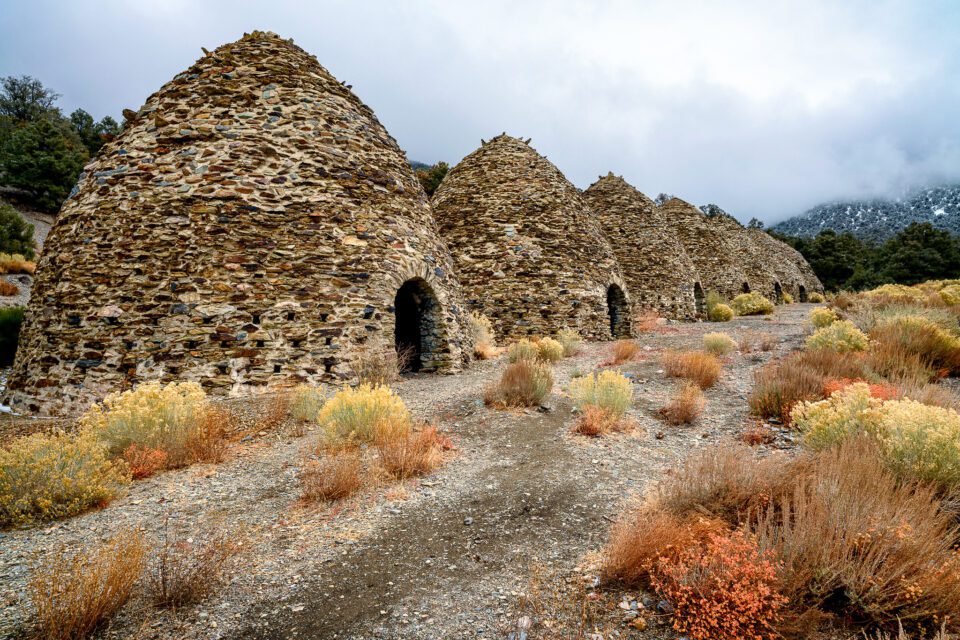 The plastic HB-88 bayonet hood is not very big and does a great job of blocking sun rays from reaching the front lens element. It attaches, locks and unlocks very easily, and if you want to reduce the footprint of the lens when storing it in your camera bag, you can attach it in reverse position.
Autofocus Performance
As I have already pointed out, all Nikon Z-series lenses, including the Z 24mm f/1.8 S use a "focus by wire" stepping motor (STM) for focusing, which basically means that focusing is fully electronic. This means that when the camera is turned off, moving the focus ring does absolutely nothing – it only gets activated when the camera is powered on. While there are some current issues with Nikon's implementation of stepping motors (for example, focus gets reset when the camera is turned off and turned back on), most of these issues can be addressed via firmware updates.
Personally, I believe that the potential advantage of the focus-by-wire system far outweighs its current problems and limitations, so I believe that Nikon made the right decision by incorporating it into all Z lenses. With the focus-by-wire system, it is possible to not only improve autofocus speed and accuracy but also provide more fine-tuned control of different camera operations. Thanks to this system, Nikon has already been adding several programmable rings and function buttons to its high-end lenses.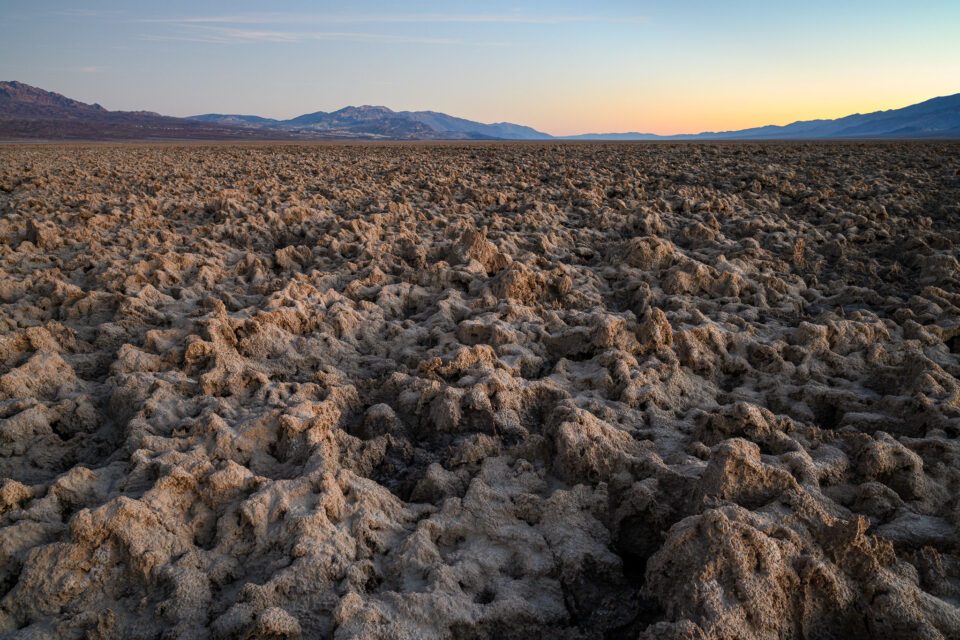 At the moment, the biggest benefits of the focus-by-wire system on Z-series lenses are quiet AF operation, fast focusing speed, and superb AF precision. Although Nikon's SWM (Silent Wave Motor) has the word "silent" in it, many Nikon shooters know that when Nikon F mount lenses focus, they produce quite a bit of audible noise, which can be annoying when shooting videos. In comparison, Nikon's new stepping motors are noticeably quieter than their SWM counterparts.
Stepping motors also deliver improved focusing speed, since they have more powerful focus actuators. But these are small benefits compared to AF precision. I am not sure what Nikon has done with its focusing algorithm and how it interacts with the focus-by-wire system, but as we have previously reported in our Nikon Z7 review, autofocus precision has improved dramatically compared to DSLR cameras, especially when shooting in low-light conditions.
While I often find myself slightly tweaking focus after using autofocus in live view mode on Nikon's DSLRs, I no longer have to do that on Nikon Z mirrorless cameras – autofocus precision is extremely good in almost every condition. This is a drastic improvement and something absolutely worth having. As a result, the Nikon Z 24mm f/1.8 S stands out when compared to its F mount peers – it is quieter, faster and more precise in its autofocus performance.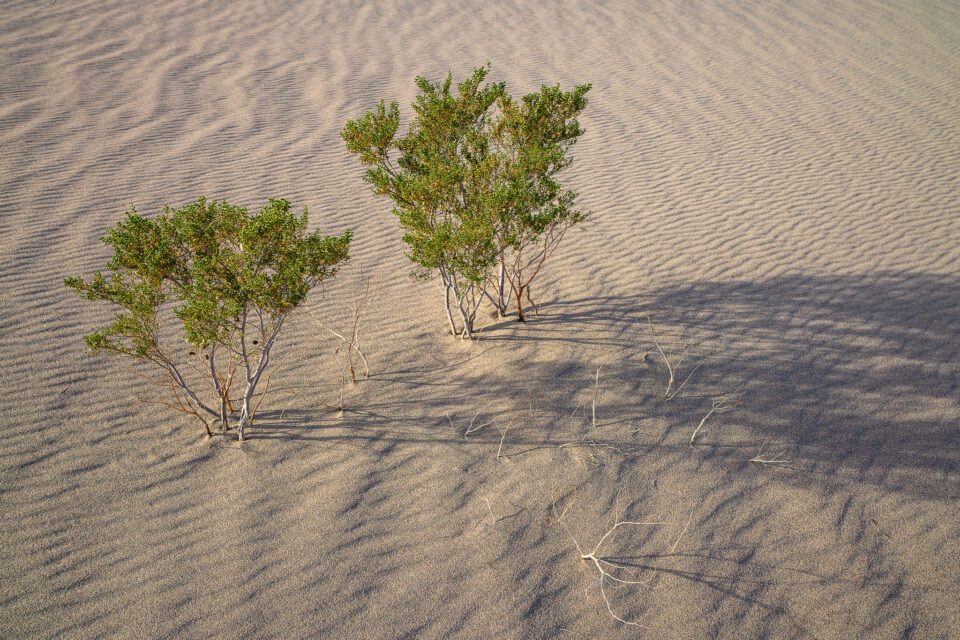 However, there are some current issues worth pointing out. Those who like to manually focus their lenses might be disappointed with the different feel of manual focus operation and a slight lag they might experience when manually rotating the focusing ring.
Photographers who like referring to focus scales and like sticking gaffer tape to a particular focus position might also be frustrated that they can no longer do that on focus-by-wire lenses. Lastly, until Nikon fixes the issue of focus resetting when a camera is turned off, it will certainly frustrate many photographers out there, since they might be used to turning off their camera with their focus position locked. I hope Nikon issues firmware fixes for these problems sooner than later…