In this in-depth review of the Nikon AF-P NIKKOR 70-300mm f/4.5-5.6E ED VR lens, we will take a close look at what this full-frame lens has to offer when used on modern Nikon DSLR cameras, go over its features and compare it to its predecessor. The Nikon 70-300mm f/4.5-5.6E VR AF-P was announced in July of 2017 as a major update to the existing 70-300mm lens design, optimized for high-resolution camera bodies, and armed with the latest optical technologies. Sporting a pulse stepping motor to deliver ultra-fast and completely silent autofocus operation, along with an electronic diaphragm, it is quite a bit different compared to the Nikon 70-300mm f/4.5-5.6G VR it replaced. And while it might resemble its DX counterpart, it arguably has little in common (aside from the stepping motor), as we will reveal further down in the review.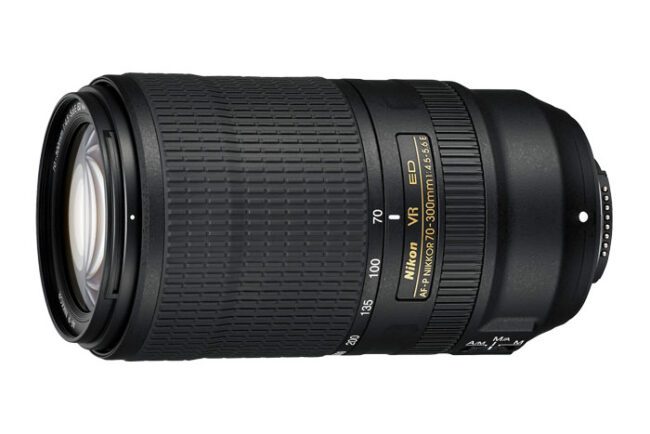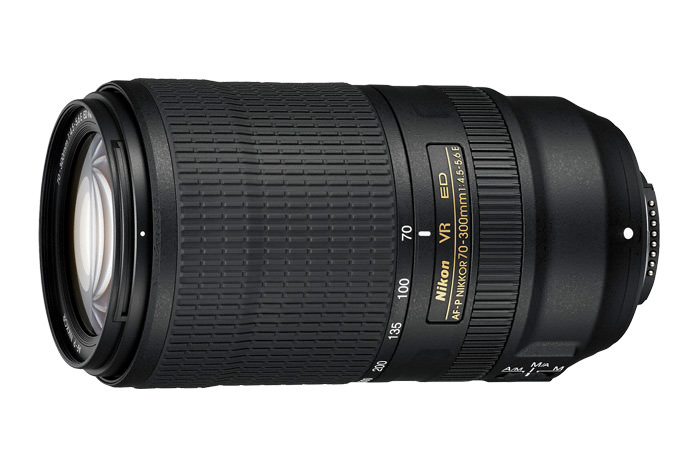 While the Nikon 70-300mm f/4.5-5.6G VR has been a popular choice among photographers for many years now, it has been long due for an update, especially when used on modern high-resolution Nikon DSLRs. Instead of making minor updates to the lens design, Nikon decided to do a complete redesign of the lens and release something that is sharper, faster and lighter – quite a hard task to achieve for a budget zoom lens! Featuring an 18 element optical design in 14 groups that includes one extra-low dispersion element, along with an electronic diaphragm, the 70-300mm f/4.5-5.6E VR AF-P is indeed sharper (as you will see on the comparison page), significantly faster (in autofocus performance) and 65 grams lighter when compared to the "G" version. As an added bonus, the new design is also dust and moisture-resistant. And at $749 MSRP, it is without a doubt a great bargain.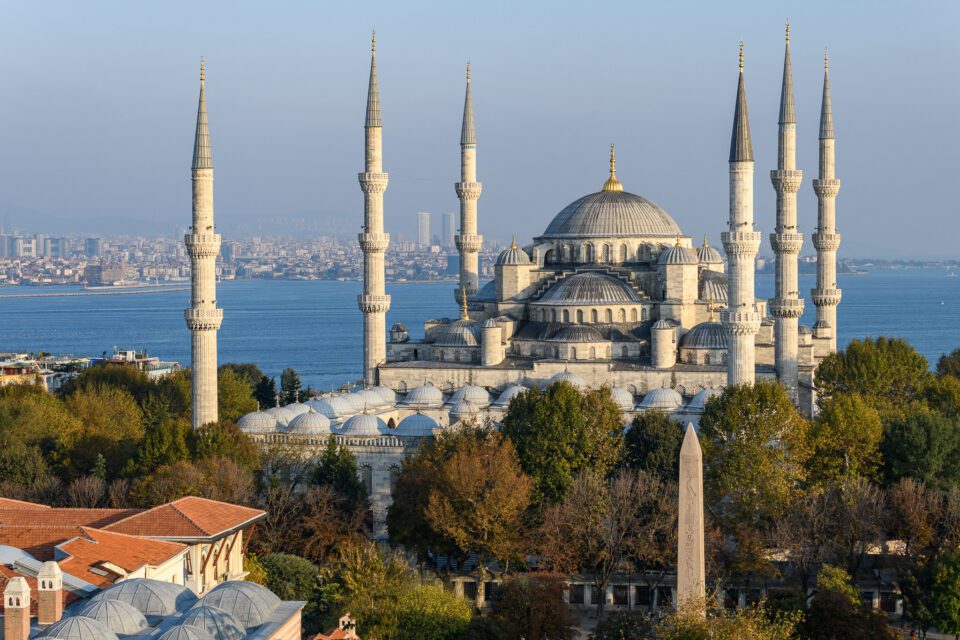 When compared to its DX counterpart, the Nikon 70-300mm f/4.5-6.3G DX VR AF-P, it obviously covers a full-frame image circle, which is the most important distinction. While both lenses have a similar AF-P pulse stepping motor to drive autofocus to its limits, there are a number of differences worth pointing out. First of all, the FX version has a faster maximum aperture on the long end (f/5.6 vs f/6.3), which means that you get a bit more light when shooting zoomed in.
Second, the FX version has an electronic diaphragm, while the 70-300mm DX is a "G" type lens, which means that it still has the older manual aperture lever control. Third, the FX version features a rounded 9-blade diaphragm, whereas the DX version has a rounded 7-blade diaphragm. Fourth, the DX version has an inferior optical design comprising of fewer glass elements (14 vs 18) and it has smaller glass elements (due to smaller image circle), which means that it is also significantly lighter in comparison (415 grams vs 680 grams). Fifth, unlike the FX version, the DX version is not dust and moisture-resistant. Sixth, the DX version is made to be a budget lens, which means that it has fully plastic construction, including the lens mount, whereas the FX version has a more solid build and a metal mount. And lastly, there is also a huge difference in price, with the FX version costing almost twice as much as the DX version.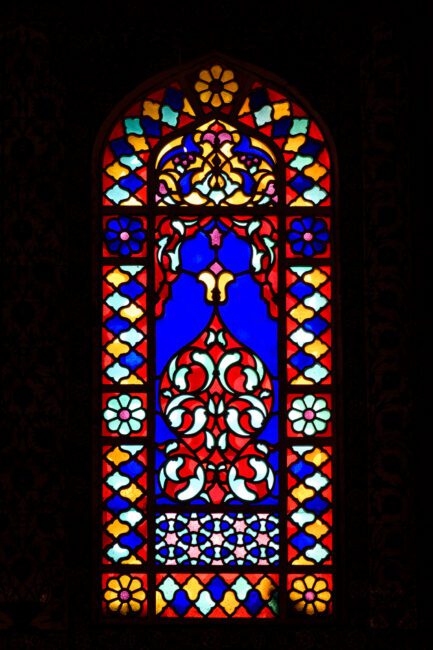 All in all, as you can see, the new Nikon 70-300mm f/4.5-5.6E VR AF-P is drastically different when compared to all other 70-300mm lenses Nikon has made in the past.
Compatibility
While all this sounds great, there is one major issue that might prevent some photographers from buying this lens, and it has to do with its compatibility. Unfortunately, the new "AF-P" pulse motor design is only fully compatible with the latest Nikon DSLRs, so if you are planning to use this lens with an older Nikon camera, you will need to check the information below:
Fully compatible models: D850, D500, D7500, D5600, D3400.
Fully compatible models (without limitations) after available firmware update: D5, D4, D4S, D810, D810A, D800, D800E, Df, D750, D610, D600, D7200, D7100, D5500, D5300, D3300.
Compatible models with limited functions: D3, D3X, D3S, D700, D300, D300S, D7000, D5200.
Incompatible models: D2 series, D1 series, D200, D100, D90, D80, D70 series, D60, D50, D40 series, D5100, D5000, D3200, D3100, D3000, film SLR cameras.
I used this lens almost exclusively on the Nikon D850 and I did not encounter any issues, but when testing the lens in my lab using the Nikon D810, I did have some hiccups with focusing, especially when pre-focusing and letting the metering timer expire. Since the lens does not have a distance indicator window, there was also no way to see where I was focusing relative to close focus or infinity. Nikon released firmware updates in February of 2018 that made most Nikon DSLRs compatible with AF-P lenses, which is good news.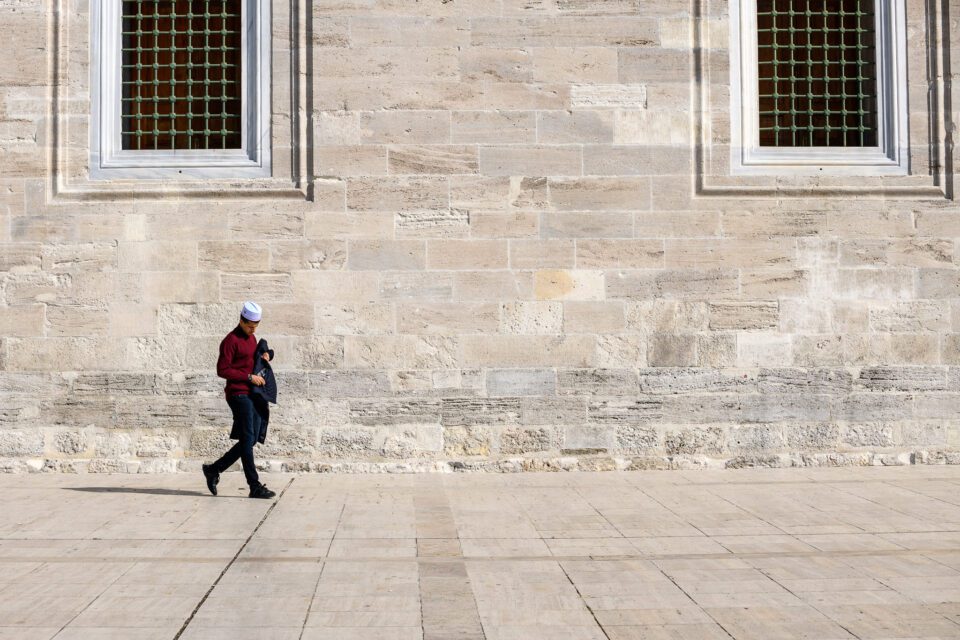 If you do own a fully compatible camera model from the above list though, be prepared for a great experience!
Lens Handling and Features
When planning my trip to Jordan and Turkey, I was very conscious of the weight of the gear I wanted to bring with me. Pro-grade lenses are great, but they are large and heavy, making them painful to travel with, especially when traveling overseas. After taking a few pictures with the 70-300mm VR AF-P on the Nikon D850, I knew that the 70-200mm f/2.8 was going to stay behind, no matter how much I loved it. The lighter 70-200mm f/4 lens would have been another option, but at the expense of losing 100mm of focal length, plus larger size and heavier weight. Since I was already taking a bunch of other gear, I had very limited space in my camera bag, so the Nikon 70-300mm VR AF-P turned out to be a no-brainer when compared to all other options.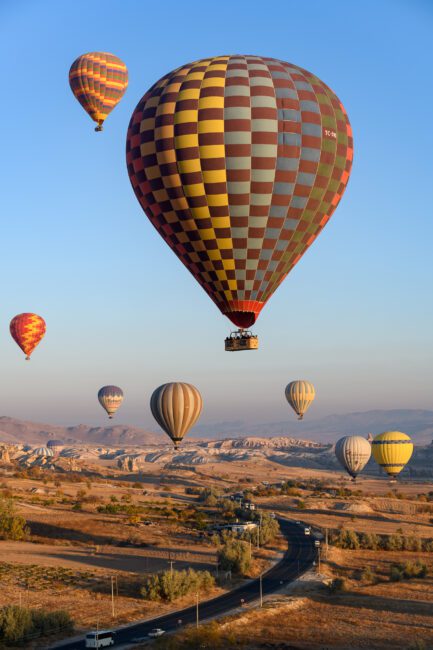 After many days of extensive travel, I was thankful for choosing this lens for my telephoto needs and its handling was a big part of it. At just 680 grams and a height of 146mm, the Nikon 70-300mm VR AF-P fit one of my smaller camera bag compartments easily, and when mounted on a camera, it was easily to walk around with it, without putting too much weight on my neck or my shoulders. Because of this, even when I had to empty most of my camera bag during extensive hiking and daily activities, I often ended up leaving this lens in my bag, which was great. So for me personally, its small size and lightweight construction are the two main reasons for considering it as a prime choice for travel photography needs.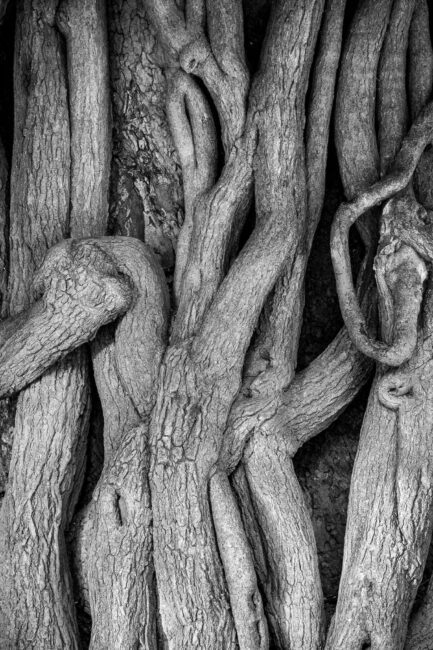 The lens balances great on full-frame Nikon DSLRs and using it in the field is quite effortless. It has a very simple, yet effective barrel design. The zoom ring is very large and is conveniently placed in the front part of the lens, so that you can easily zoom in and out when needed. My copy of the 70-300mm VR AF-P did not have zoom creep in either direction, although with extensive use of the lens, the zoom ring might loosen up overtime. The focus ring is quite small as on many other similar lenses, and is located closer to the lens mount. Due to the pulse focus motor, focus is driven by wire electrically, which means that you will not see changes in focusing when rotating the focus ring if your camera has no battery. When engaged, the focus ring works very smoothly, making it behave similarly to modern AF-S lenses.
One personal gripe of mine is the lack of a distance indicator window, which can be useful in the field when I want to quickly see where the lens is currently focused at. Due to the nature of focus-by-wire motors, it is no longer possible to display this on lenses, unless the information is presented electronically either on the camera itself, or on a lens, something Nikon has not yet implemented. It is probably not a big deal for most people though.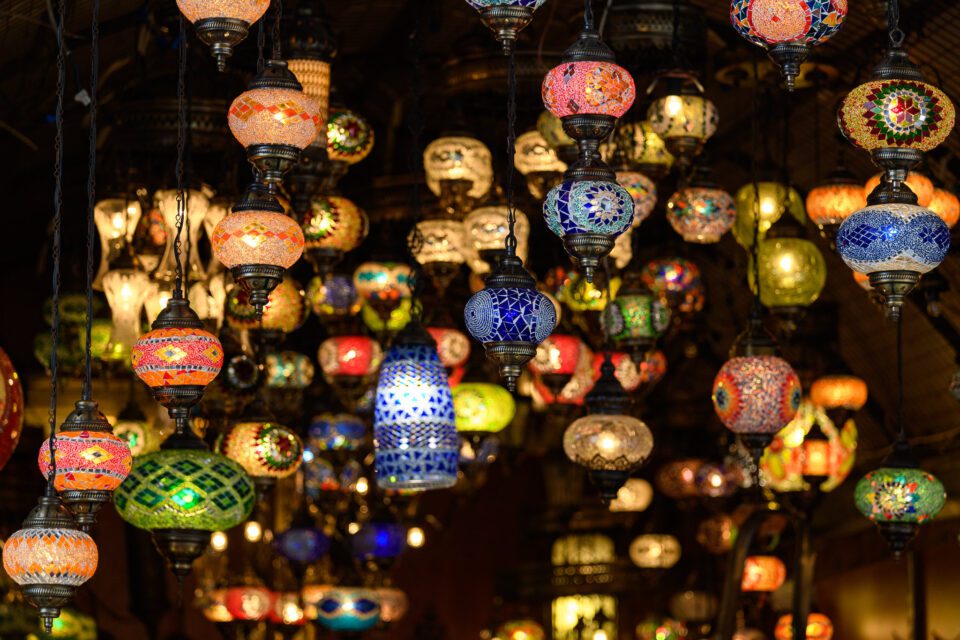 The lens barrel only has two switches. The first switch controls autofocus / manual focus behavior, while the second switch is there to control VR (Vibration Reduction). There are two VR modes available – "Normal", which is what you want to use most of the time, and "Sport", for shooting fast action and panning fast-moving subjects. While the barrel itself is made out of tough plastic, the lens mount is made out of metal. As I have already pointed out earlier, there is no aperture lever on the lens mount, because the lens sports an electronic diaphragm.
The front of the lens is fairly small and accommodates 67mm filters. This is unchanged from the older 70-300mm f/4.5-5.6G VR, so if you decide to upgrade, you can reuse your existing filters. The front of the lens element does not rotate while focusing, and the lens extends out by less than 50% of its size when zoomed all the way to 300mm (it takes about a quarter of a hand turn to go from 70mm to 300mm).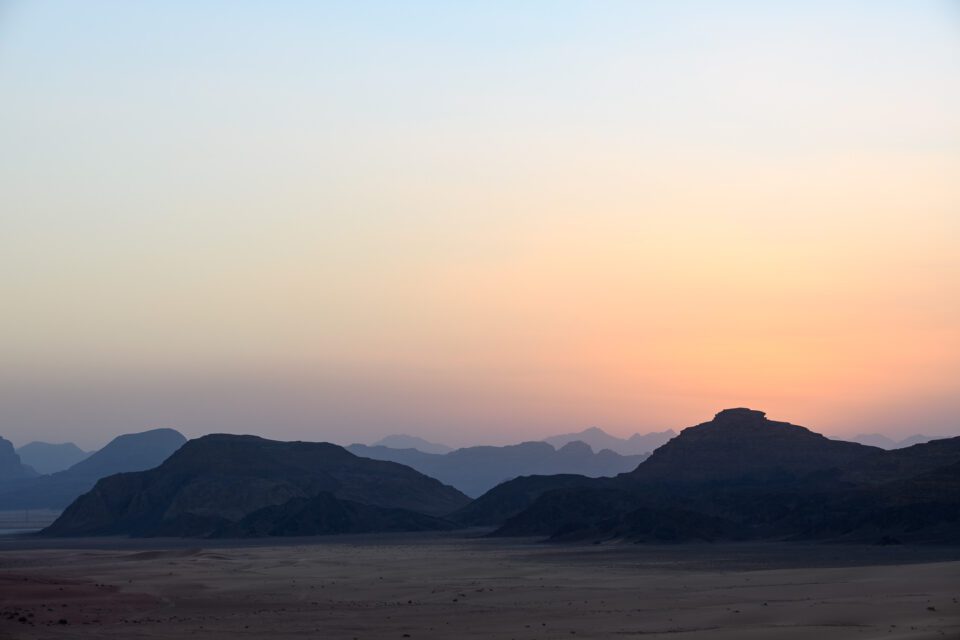 Being a variable aperture lens, the focal length of the lens changes as you zoom in from f/4.5 to f/5.6 on the long end. Refer to information below for maximum aperture at different focal lengths:
70mm: f/4.5
100mm: f/4.8
135mm: f/5.0
200mm: f/5.3
300mm: f/5.6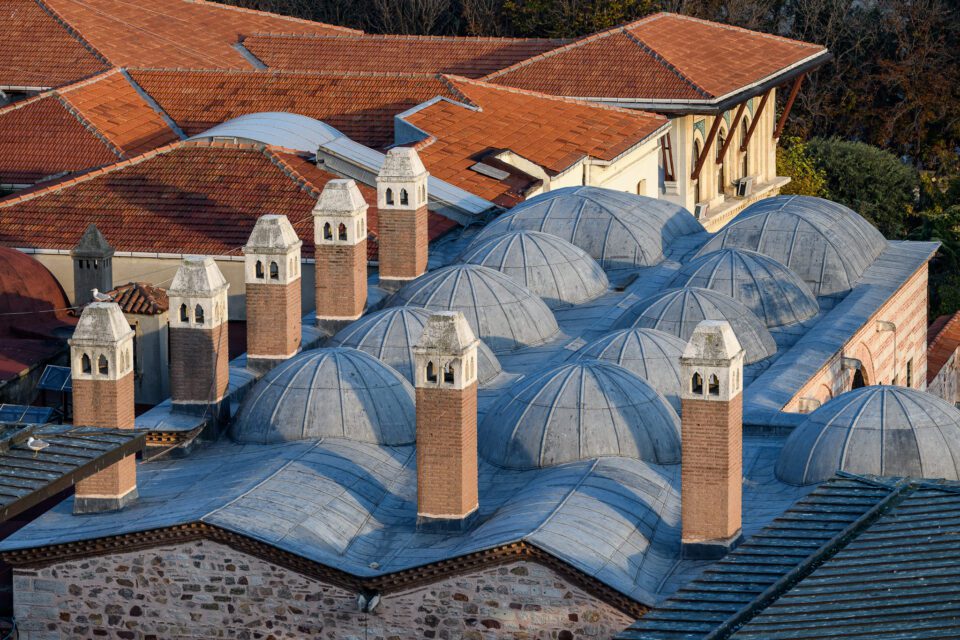 It is important to point out that another key difference between the new 70-300mm VR AF-P and the older AF-S / G version, is that the new lens has a closer minimum focus distance of 1.2 meters (versus 1.5 meters). This means that you can get even closer to your subjects, allowing the out of focus areas to appear relatively larger and less pronounced than before.