In this in-depth field review, we will look at the Nikkor 18-55mm f/3.5-5.6G AF-P VR, the latest Nikon basic DX standard kit lens launched in September 2016. It is an all-plastic lens featuring the newest stepping motor, which focuses faster and quieter than the traditional silent wave motor used on most standard Nikon lenses. The optical design features two aspherical elements for better sharpness and chromatic aberration control.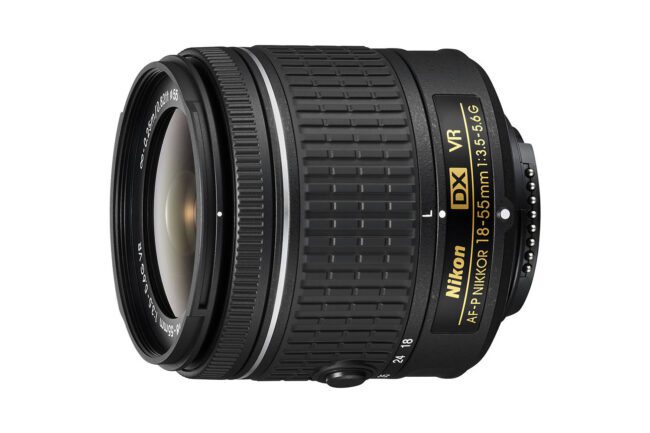 There are two versions of the lens. The one I am reviewing has a built-in optical image stabilization system known as "Vibration Reduction" (VR). The second version is identical in every way, except it does not feature VR and has a slightly lower price tag.
The 18-55mm zooms are often delivered with entry-level Nikon DSLR bodies (such as D3400 and D5600) as a bundle. They are also sold as standalone products, and hence they are some of the most used lenses in the Nikon line-up. This is also why the grey market is flooded with different types of 18-55mm Nikkors. While the first iterations of the lens (produced from 2005 until 2014) were known for average to poor quality, the newer AF-S VR II generation released in 2014 gained a much better reputation due to solid optical performance in a lightweight body with efficient optical stabilization. In this review, I will explore the performance characteristics of the latest 18-55mm AF-P VR version in detail and compare it to both older iterations of 18-55mm AF-S VR II and other Nikon lenses, such as the Nikon 18-140mm VR.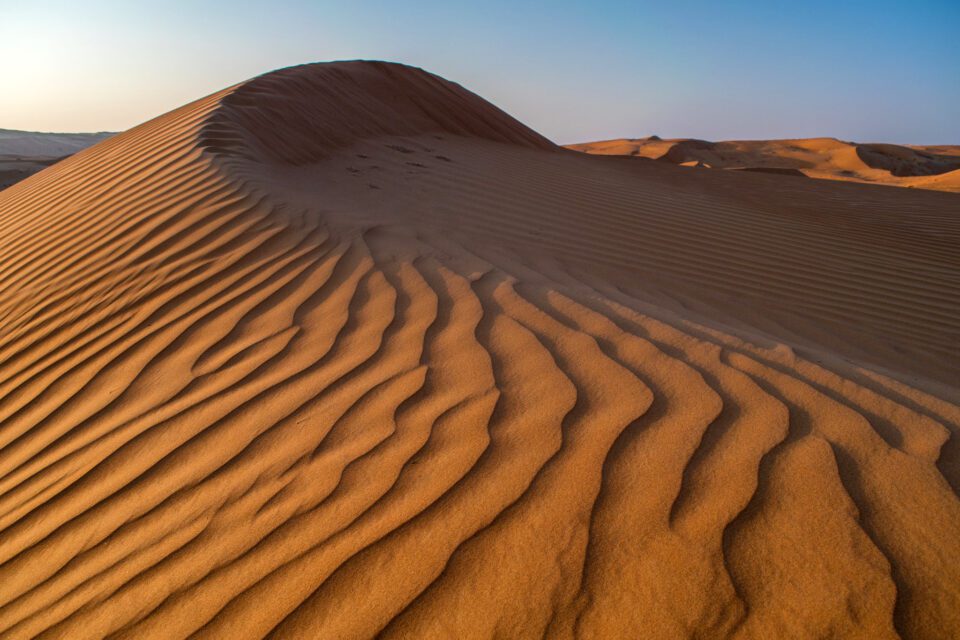 Comparison to Older 18-55mm Lenses
There is a big mess in all the names and types of the small and inexpensive 18-55mm Nikkor zooms that Nikon produced since 2005. The orientation is difficult since there are eight different versions of this lens (in five generations, the last three of which are either stabilized or non-stabilized). Nikon currently ships two types of 18-55mm zoom, either with or without optical stabilization. While "only" 4 different versions are sold at the time being, you may still easily encounter older versions on the grey market. The first three generations were notorious for poor build quality and low optical performance, so I do not recommend buying them at any price. If considering the 18-55mm focal range, I recommend buying either of the last two generations (depending on your DSLR body type – see the compatibility chart below).
| Type | Released | Purchase |
| --- | --- | --- |
| AF-S DX Nikkor 18-55mm f/3.5-5.6G ED | 2006 | Not Recommended |
| AF-S DX Nikkor 18-55mm f/3.5-5.6G ED II | 2007 | Not Recommended |
| AF-S DX Nikkor 18-55mm f/3.5-5.6G VR | 2014 | Not Recommended |
| AF-S DX Nikkor 18-55mm f/3.5-5.6G VR II | 2014 | Recommended |
| AF-P DX Nikkor 18-55mm f/3.5-5.6G VR | 2016 | Recommended |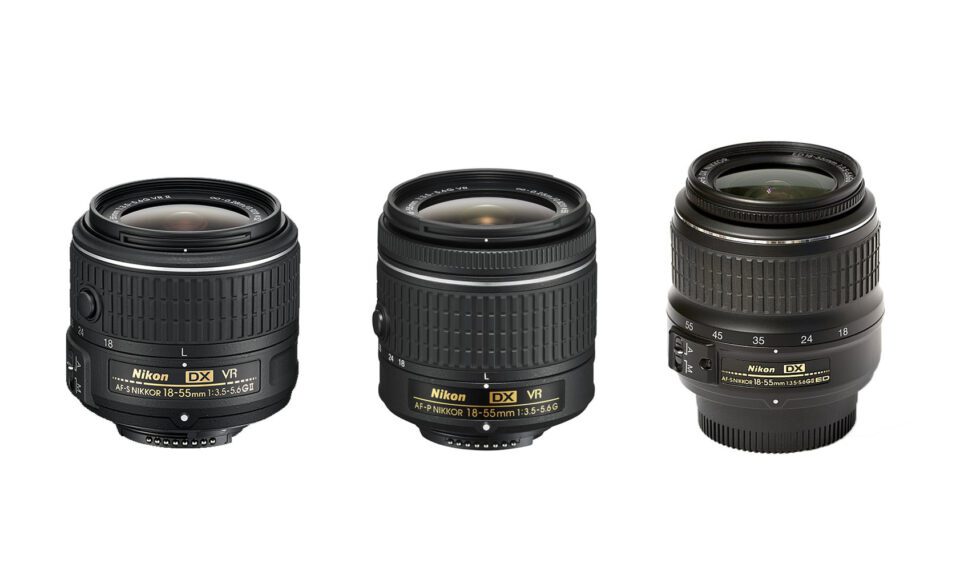 In this review, I will focus on comparing the latest AF-P version with the older AF-S VR II version. Just for the sake of highlighting the progress of the last two generations, I also include the 2007 generation in the following comparison table:
| Feature | AF-P 18-55mm VR | AF-S 18-55mm VR II | AF-S 18-55mm ED |
| --- | --- | --- | --- |
| Focal Length | 18-55mm | 18-55mm | 18-55mm |
| Maximum Aperture | f/3.5-5.6 | f/3.5-5.6 | f/3.5-5.6 |
| Minimum Aperture | f/22-38 | f/22-36 | f/22 |
| Lens Elements | 12 | 11 | 11 |
| Lens Groups | 9 | 8 | 8 |
| Aspherical Elements | 2 | 1 | 1 |
| Angle of View | 76° – 28°50′ | 76° – 28°50′ | 76° – 28°50′ |
| Focus Motor | Pulsing (AF-P) | Silent Wave (AF-S) | Silent Wave (AF-S) |
| Minimum Focus Distance | 0.25m | 0.28m | 0.28m |
| Maximum Reproduction Ratio | 0.38x | 0.30x | 0.31x |
| Diaphragm Blades | 7 (rounded) | 7 (rounded) | 7 (rounded) |
| Design | Collapsible | Collapsible | Standard |
| Sharpness | Good Center, Solid Corners | Good Center, Average Corners | Average Center, Poor Corners |
| Chromatic Aberration | Well Controlled | Poorly Controlled | Poorly Controlled |
| Rotating Front Element | No | No | Yes |
| Instant Focus Override | Yes | No | No |
| Filter Size | 55mm | 52mm | 52mm |
| Size | 64.5mm x 62.5mm | 66mm x 59.5mm | 79mm x 73mm |
| Weight | 205g | 195g | 265g |
| Released | 2016 | 2014 | 2007 |
| VR Version Available | Yes | Yes | Yes |
| In Production | Yes | Yes | No |
| VR Version Price | $246 | $246 | $50-70 |
So how to discern those which I recommend from those that I would not (not even for total beginners)? As a rule of thumb, you can use the following rule: the latest two generations of 18-55mm lenses that offer much better performance, have a button on the side of the lens barrel – this button is pushed to get the lens into the ready position.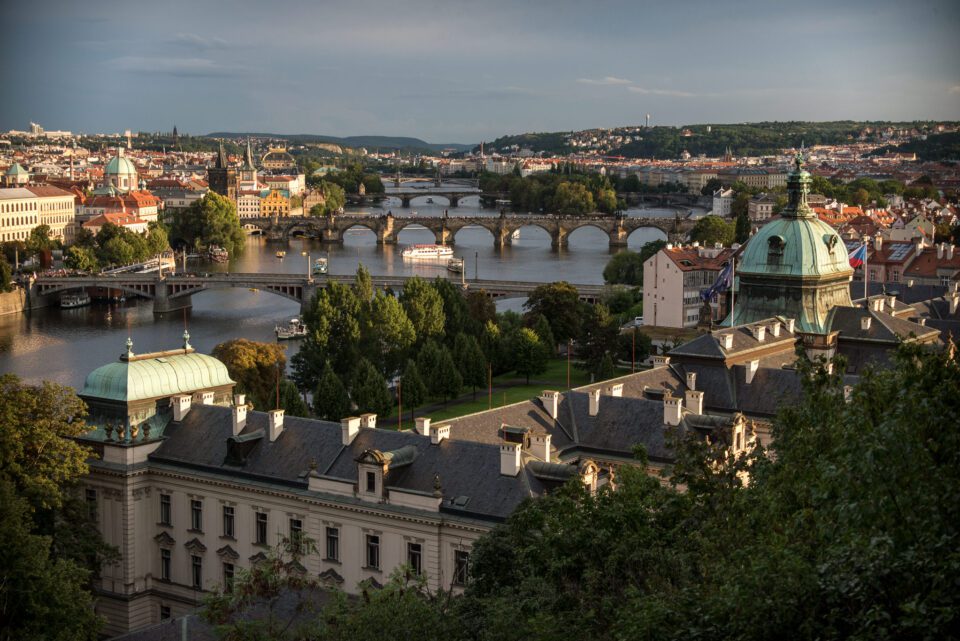 Compatibility
Important notice: the AF-P line is only compatible with the latest Nikon DSLR bodies. It means the number of cameras usable with the lens is limited.
Below is how Nikon USA specifies this by grouping cameras into three subsets:
Fully compatible models. Even for compatible cameras, a firmware update may be required. Fully compatible models are: D7500, D5600, D5500, D5300, D3400, D3300, D500 and later models
Compatible models with limited functions: D5, D810 series, Df, D750, D7200, D7100, D5200, Nikon 1 series with the FT1
Incompatible models: D4 series, D3 series, D2 series, D1 series, D800 series, D700, D610, D600, D300 series, D200, D100, D7000, D5100, D5000, D90, D80, D70 series, D3200, D3100, D3000, D60, D50, D40 series, film cameras
I have tested this lens on Nikon DSLR bodies D5300, D7100, Nikon 1 J5 (paired with FT-1 adapter), and D750 – all worked great, except that with D7100 and D750, I was not able to switch off the VR function (see more below).
I have also tested this lens on my older Nikon DSLR D7000 and D90 (featured by Nikon as an incompatible model), and it indeed does not work. Since the focusing is fully electronic, you cannot even use manual focusing. The picture in the viewfinder stays blurred all the time, no matter how you turn the focus ring. Stay away from this lens if you have an old Nikon camera body and plan to stick with it.
If you own a camera from the last group, I recommend choosing the older (2014) version of AF-S VR II.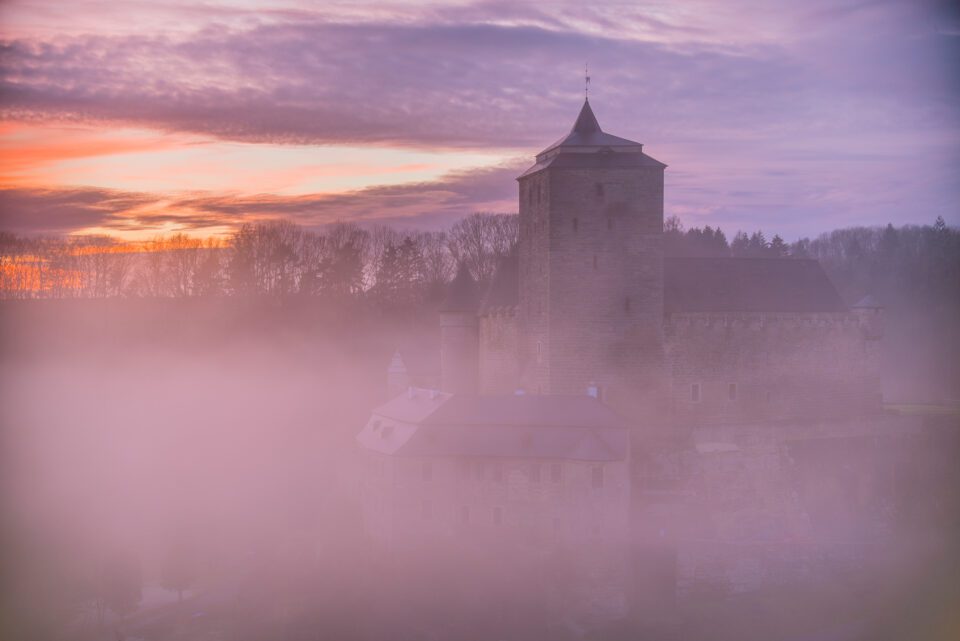 Lens Design, Handling and Features
The Nikon Nikkor 18-55mm AF-P is an all-plastic lens constructed to be as small and lightweight as possible. It weighs just 205 grams (or 195g in the case of the non-VR version)! While size and weight are some of the main advantages of the other DX AF-P lenses compared to their AF-S predecessors (in the case of the 10-20mm wide-angle and the 70-300mm telephoto zoom), there has been hardly any improvement in this kit lens compared to the older iteration of the 18-55mm AF-S VR II, which already came with the collapsible design (push button) known from some Nikon 1 lenses.
The lens features a retracting mechanism. A small button on the outer barrel needs to be pushed to get the lens into the shooting position. While pressing this button, you also have to rotate the zoom ring, which unlocks the lens, gets it to the 18mm focal length mark, and extends the total length of the lens by some 30mm. When retracting the lens, you have to do the same procedure, just in reverse. Unlike with the Nikon 1 system, the mere activation of the lens does not switch on the DSLR body. Hence you must remember that getting in the "shooting ready" position takes a bit longer – you have to switch on the camera and then switch on the lens. Some photographers complain about that, but I am fine with one additional move (it takes about 2 seconds) as long as the lens offers solid optical performance.
This little lens features a limited range of 18-55mm (3.1x zoom ratio), equivalent to a 27-82.5mm zoom on a full-frame camera.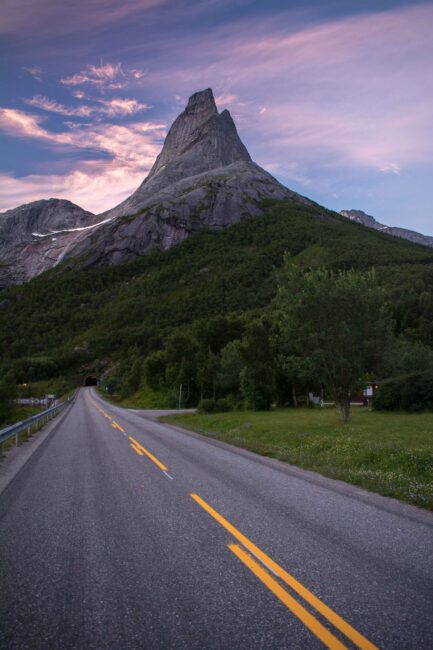 The front element moves when zooming (but does not rotate, which is important for circular polarizing filter use). Similarly to the 10-20mm wide-angle version, the lens barrel is shortest in the middle of the zoom range, at about 30mm focal length marker. When zooming in or out from 30mm, it grows in length. The lens is about 62.5mm long in the compact position and about 90mm long at the ready position (18mm focal distance). The maximum diameter is 64.5mm.
Around the front element, there is a thin manual focusing ring, usable both in autofocus (AF) and manual focus (MF) modes. To switch between those modes, you must use the DSLR internal menu, as there is no mechanical button/switch on the lens tube. This is identical for all DX AF-P lenses.
This lens allows you to override autofocus by rotating the focus ring – at any time, regardless of whether autofocus is on or off. I find this very handy and practical, especially when shooting close-ups (this lens has near-macro capabilities). The zoom ring is made of good rubber, with 8mm, 24mm, 35mm, 45mm, and 55mm markings. The zoom ring is a bit larger than the previous version due to missing mechanical switches. Not much movement is needed to zoom from 18mm to 55mm (it needs about 60° rotation).
The lens unsurprisingly features only a plastic barrel and mount. To me, this is no issue at all. The plastic barrel is not the most vulnerable part, given the extending front element. I crashed my camera on a tripod with the 18-55mm VR II AF-S lens attached (previous generation lens, featuring almost identical design), and the lens got damaged by distorting the front element, not by breaking the barrel.
The optical system consists of 12 lenses (2 aspherical), assembled in 9 groups, as shown below: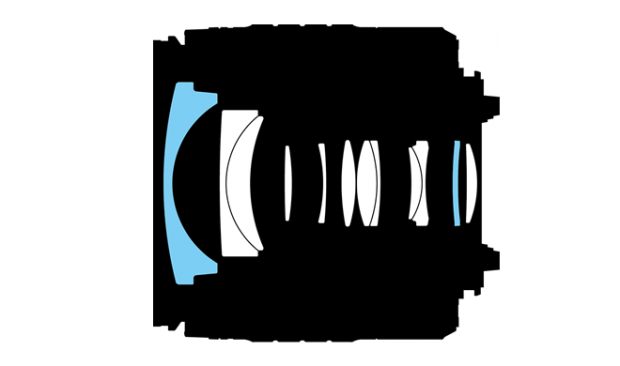 The diaphragm is made of 7 rounded blades. This lens comes without the HB-N106 bayonet hood – you have to buy it extra, but I highly doubt one needs it (see why under the ghosting and flare section on the next page).
Since it is a variable aperture lens, its focal length changes as you zoom in from f/3.5 to f/5.6 on the long end. The minimum aperture ranges from f/22 at 18mm to f/36 at 55mm. Here is the complete overview of maximum apertures:
18mm – f/3.5
20mm – f/3.8
24mm – f/4
28mm – f/4.2
32mm – f/4.5
36mm – f/4.8
40mm – f/5.0
46mm – f/5.3
52mm – f/5.6
Given the very limited zoom ratio, it is quite a slow lens in terms of how much light it can gather, but it is still a standard for kit lenses. This is by no means a weather-sealed lens. You should avoid shooting in heavy rain and dusty conditions. On the other hand, I was shooting with it for two weeks in the Canary Islands and Oman (including in deserts), and I did not observe any dust/sand getting into the lens.
Autofocus Speed and Accuracy
The third generation of the Nikkor 18-55mm was the first-ever lens in the Nikon line-up featuring the new AF-P technology. Compared to the previous generation of ultrasonic engines (Silent Wave Motor, or SWM, referred to as "AF-S"), the new stepping motor technology (abbreviation for auto-focus pulsing, referred to as the "AF-P") is faster and quieter. Quieter is not the right word – it is simply silent. The benefits are clear both for video shooting and for shooting stills. Focusing is very smooth, even in Live View Mode, where AF-S lenses tended to hunt back and forth before nailing the focus. The new focus motor is so silent that it is not audible in the video's soundtrack (typically a problem in AF-S lenses).
Similar to my experience with the DX 70-300mm AF-P telephoto zoom, my real-life shooting experience shows that this lens focuses silently, accurately, and reliably. I estimate that this lens focuses roughly 30% faster than the older 18-55mm AF-S VR II lens. Focusing in low light with the D5300 was no problem either.
Speed and muteness of the sound is not the only advantage. The AF-P version offers instant manual override, unavailable on the previous 18-55mm AF-S version. It is an excellent feature in case you are shooting under challenging conditions, and the lens is hunting. You can then help the lens "find" the proper range and snap into focus. Manual override has been featured in most of the recent Nikkor lenses – except for the cheapest 18-55mm kit lenses – it is praiseworthy that Nikon finally included this technology in the cheapest lenses too.
Nikkor 18-55mm allows for a maximum magnification of 0.17x (1:1.26) at the closest focusing distance of 0.25m (0.9 feet). Zoomed in to 55mm, this gives you decent close-up photography (near macro magnification) possibilities. I tried to shoot insects on my lavender flower bed, and I was quite happy with the ratio of in-focus shots. Photographing shy insects is not recommended with this lens, as 55mm is too short, and you have to be just a few centimeters away from your subject, which may frighten it and make it move away.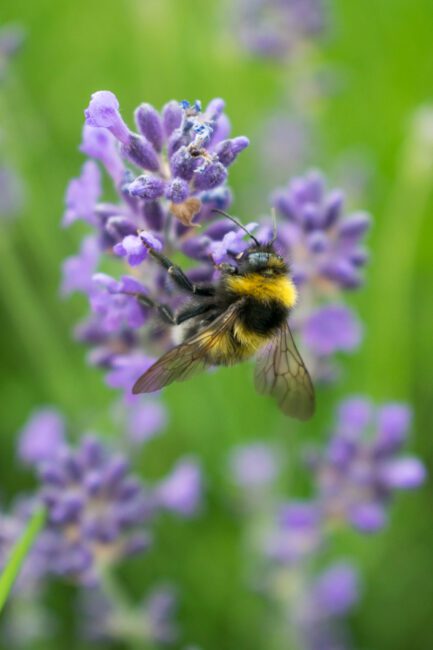 My only complaint concerns the missing AF ON / OFF switches (typically signed as M/A and M on Nikkor lenses). I repeat here what I wrote in the AF-P 10-20mm wide-angle review: even though one should praise Nikon for designing a faster and quieter focusing lens, I realized that, combined with the missing on-the-lens switch, I experienced some frustrating moments. When shooting with the entry-level D5300 body, I often had to opt for manual focus (in-camera setting) while making some panoramas.
First, doing this in the camera menu takes longer (do not underestimate how crucial this might be in some moments). What's more, I repeatedly forgot to re-set the original setting (getting back to normal autofocus), and hence I ended up with a handful of out-of-focus shots. My fault, obviously, but I just want to highlight that it is easier to forget about this with AF-P lenses. Faster and noise-less focusing also has its drawbacks. One can easily lose the previous habit of controlling focus acquisition through the short yet visible and audible refocusing process. The AF-P lenses are different in this aspect, and you do not notice when they acquire proper focus compared to older lenses. So just pay attention to other indicators (such as the camera beep – which I hate, or the blinking circular control in the viewfinder). Anyway, I wish this lens came with the AF-S / AF-M switch.