Indulge yourself in one of the most historic regions on the face of the planet in a 9-day intensive Jordan photography workshop with Tareq Hadi. Jordan, officially known as "The Hashemite Kingdom of Jordan" is a photographer's dream come true, thanks to its rich culture, friendly welcoming people, stunning architecture, colorful landscapes, and history dating back tens of thousands of years. That's right, some areas of Jordan have evidence of human huts from about 20,000 years ago! Jordan also hosts the amazing Petra, one of the New Seven Wonders of the World – a must-see "rose-red city" in your lifetime! The Jordan Photography Workshop is not a photo tour – it is designed specifically for photographers of all levels to ensure that participants come back with stunning images.
On the day of arrival, we will start by getting to know each other, go over camera gear and discuss the workshop schedule. Participants will need a little time to relax, get some sleep and get acclaimed to the new time zone after a long international flight.
Throughout the workshop, you will be accompanied by our good friend Mr. Tareq Hadi, a very talented photographer, educator, and businessman. He will be leading this workshop and guiding you to the best Jordan has to offer. Tareq speaks both Arabic and English fluently and he knows more about the region and its history than anyone else I have ever met. He is literally a walking encyclopedia!
Safety and Security
Although geographically, Jordan is located in a "hot" zone surrounded by Iraq and Syria, the country's borders are well protected against any outside threats and it is a very safe country to visit as well. In fact, the government does everything it can to guarantee the safety of its civilians and tourists visiting the country by placing internal security in every hotel, shopping mall and major attraction. I have been to Jordan many times now and I have always felt safe there. In fact, some of the workshop participants indicated that they felt safer being in Jordan than in some parts of the USA! Jordan is visited by many tourists from all over the world, so the locals are very used to seeing and interacting with foreigners. It is also important to note that Jordan has been a US ally for many years now.
About Tareq Hadi
Your workshop leader, Tareq Hadi, has run the Jordan Photography Workshop (as well as the Dubai + Jordan Photography Workshop) for the past 7 years. He has extensive experience working with photographers from all over the world. He was born and raised in Jordan, and has run an incredible career as a television producer and photographer, working with the Jordan Tourism Board, as well as other government and commercial organizations in the region.
Tareq is well-versed in Jordan's rich history, tradition, people and places. He specializes in landscape people and street photography, and as a vice chairman of the Union of Arab Photographers, he frequently lectures on both film and digital photography in the Middle East.
2023 Workshop Dates
The workshop will take place from February 27 to March 9, 2023. All participants will arrive in Amman on February 26th or earlier. The workshop will span a total of 9 days and 10 nights.
Workshop Size
The Jordan Photography Workshop will be limited to a total of 5 participants, so it will be an intimate learning environment. We will help set up your camera for each location and we will make sure that every person gets the best shot they can get from their camera gear.
Getting There
There are many airlines that fly from the USA and Europe to Amman. Since the cost of airfare varies greatly depending on where the participants will be coming from, the cost of airfare will not be included as part of the workshop cost, as seen below. Each participant arriving to Amman will be picked up and transferred to the hotel without extra charges.
Transportation and Entrance Fees
All participants along with the instructor will be traveling in a van or a minibus. The cost of transportation, along with entrance fees to all attractions are included in workshop fees.
Accommodation
All accommodations in hotels are also fully included for the duration of the workshop. However, it is important to note that the standard workshop cost includes a double occupancy room, which means that each person will be paired with a roommate of the same gender. If you would like to secure a single occupancy room, it will be $1000 extra for the whole workshop (depending on availability).
If you choose to stay in the country after the workshop, we can assist you in getting your reservation extended at a discounted rate.
What to Bring
Please note that we will have limited space for gear while traveling, especially when switching hotels, so we encourage to keep camera gear to the minimum. Please see our recommendations below for what gear we would recommend for this workshop.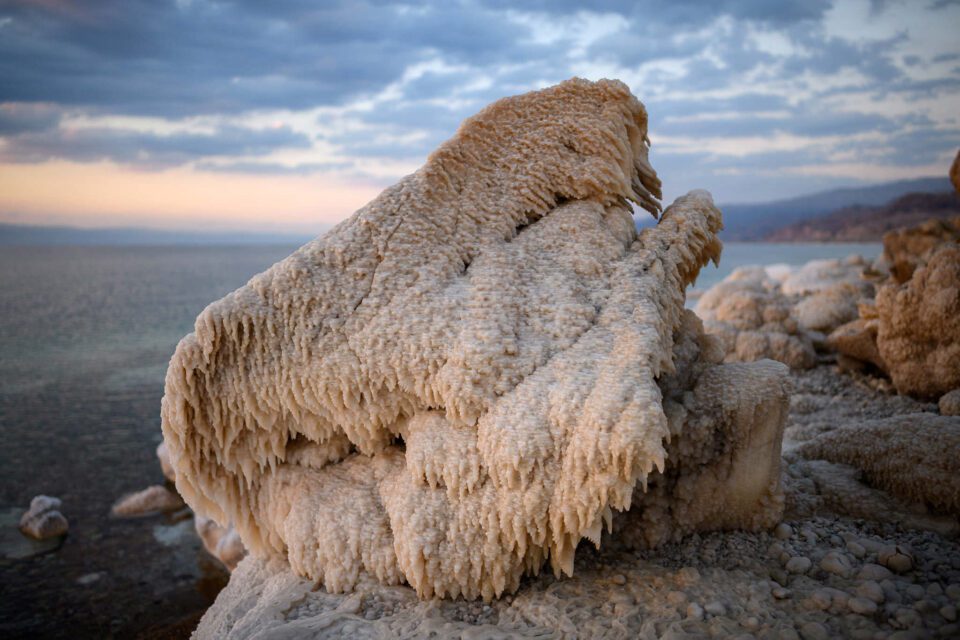 Cameras and Lenses
You can bring any kind of camera gear with you. Our team is pretty familiar with all camera systems out there, so choice of brand is a non-issue. As for lenses, our recommendation would be to bring several lenses:
Wide-angle / ultra-wide-angle: If you have a wide-angle zoom lens, like a 16-35mm that can take filters, it would be ideal for shots like this:
Normal range: A 24-70mm or a 24-120mm would probably be your most used lens during the workshop.
Telephoto range: There might be good opportunities for using telephoto lenses as well, so make sure to grab a lightweight 70-200mm or a 70-300mm lens.
You might also want to consider bringing a fast wide-angle prime, like a 24mm f/1.4 or f/1.8 lens – there might be good opportunities for astrophotography in the deserts of UAE and Jordan.
Tripod
A tripod is an absolute must for this workshop. Please take a good, sturdy tripod – see our article on choosing a tripod for recommendations. It will be needed for sunrise, sunset, and astrophotography shots. Don't forget your tripod quick release adapters (we have had people before who forgot those). If you always prefer shooting on a tripod, make sure to grab one that is easy to set up (provided that it is not flimsy), as we would not want to delay the whole group because of a single complex setup. There will not be any need for monopods or other camera support gear for this workshop.
Filters
A polarizing filter is a must-have for obvious reasons. If you don't have one, please purchase as soon as possible. No other filters, including GND filters will be necessary, as they will add to the weight of your camera bag. If you do not know much about filters, please see the following articles for detail: Must-have Filters for Landscape Photography and Lens Filters Explained.
Laptop / Tablet
There is no need to bring a laptop, since you will need to also bring a charger, adapters, etc, which will increase the weight of your bag. We want to travel as light as possible, so if you want to bring a device, we recommend a lightweight tablet instead. For backup purposes, we recommend using your camera's dual memory card slots to mirror your images.
Accessories
Don't forget to bring a small flashlight, memory cards and extra batteries.
Clothing
Although Jordan is quite a warm country overall, early spring months can bring some chill after sunsets, so make sure to bring a warm jacket and a couple of sweaters. It will also help to bring hiking shoes for walking on desert landscapes of Petra and Wadi Rum. No need to bring boots, just regular hiking shoes will do. We don't expect to see much rain in early March, but if it does rain, it might help to bring a thin waterproof jacket, just in case. We don't recommend to overpack, as it will make it hard to travel as a group. A single travel bag / case for your clothes and one backpack for your camera will suffice.
Workshop Photo Gallery
I published an article showcasing the best images I captured in Jordan one of our workshops, so if you would like to see more images, along with some information from the workshop, check out my Photographing Jordan article.
Workshop Schedule for 2023
Below is the workshop schedule for the workshop in 2023:
Feb 26 – Arrival in Amman, hotel check-in, meet and greet / planning session in the evening
Feb 27 – Amman Citadel, downtown street photography
Feb 28 – Depart to Dead Sea, photograph salt formations
Mar 1 – Departure to Petra, first day at Petra
Mar 2 – Petra daytime photography, Petra by Night
Mar 3 – Departure to Wadi Rum, sunset in Wadi Rum
Mar 4 – Sunrise and sunset photography in Wadi Rum
Mar 5 – Wadi Rum sunrise, departure to Aqaba
Mar 6 – Red Sea swimming / dividing (optional), departure to Amman
Mar 7 – Sunrise in Jerash, sunset in Ajloun Castle
Mar 8 – Departure from Amman
Please note that the above schedules are subject to change – any changes to the schedule will be emailed in advance to all workshop participants.
For detailed information on what it is like to photograph in Jordan, please see my What to Photograph in Jordan article.
Cost and How to Sign Up
The workshop cost is $4,999 per participant. We are currently taking a deposit of $1,000 to secure your spot. Full workshop payment is expected at least 60 days prior to departure.
Here is what is included in the above workshop cost:
Hotel accommodation costs (3-5 star hotels, depending on the location)
Meal costs*
All ground transportation costs
All entrance fees to the above-mentioned locations
Photography instruction / workshop fees
* Please note that this is a photography workshop, not a tour. At times when traveling or hiking extensively, we might be limited to snacks instead of full meals. If you require more than two meals a day, please let us know before booking this workshop. Also, if you have any dietary requirements, they must be communicated in advance.
Please note that you will be traveling in a Muslim country, so all rules and regulations for alcohol consumption must be followed. We will not provide alcohol as part of the workshop, and we do not allow consumption of alcohol during group lunches and dinners.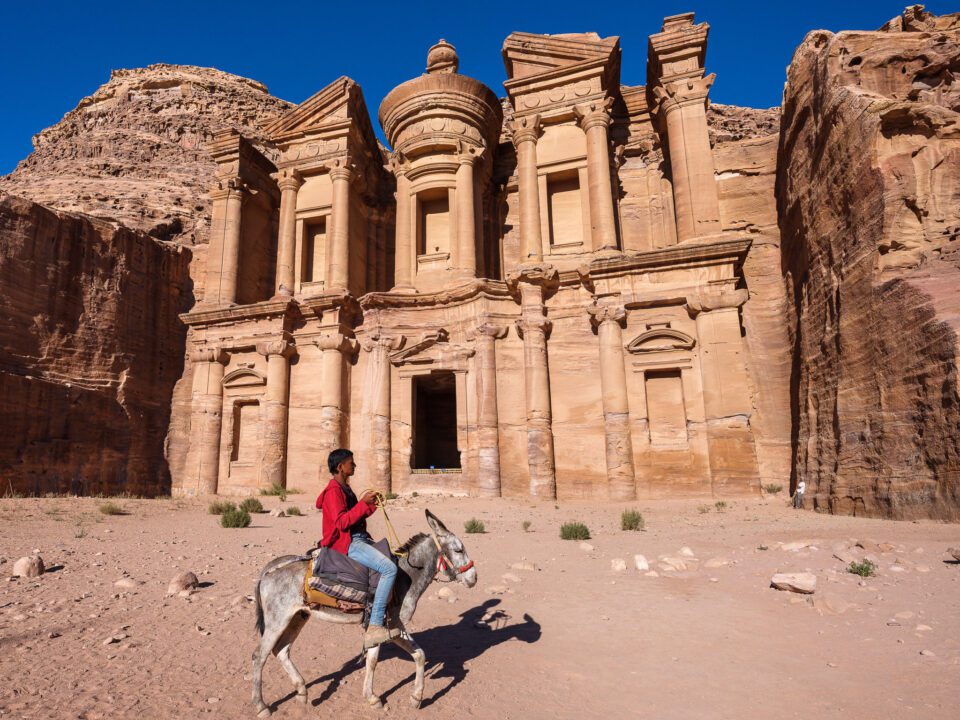 What's not included:
Round-trip airfare to Amman
Visa (can be purchased at the airport)
Travel / medical insurance
Hotel incidentals
Room service, beverages, phone service, Internet fees, etc
Photography equipment
Extra costs due to unanticipated changes in itinerary (flight delays, closures, etc)
Tips
In order to sign up for the above workshop, please use our secure Workshop Registration page.
Cancellation Policy
Please note that the workshop deposit fee is fully refundable 90 days before the workshop commences. We will not be able to provide a refund after this date due to group reservations, planning and coordination issues. Full payment is expected 60 days before the workshop date. In the event of workshop cancellation due to unforeseen circumstances (natural disaster, government closures, injury, death, etc), collected workshop fees will be refunded (minus potential processing fees, non-refundable hotel accommodations and permits acquired in advance). Photography Life will not be held responsible for airfare and other potential expenses incurred due to workshop cancellation.