Most photographers have heard of infrared photography and many have shot with infrared film or digital cameras converted to infrared. However, few have had the opportunity to experiment with infrared flash photography. For me, the cool thing about shooting with infrared flash is that you can shoot candid street photography, and also handheld architectural night shots.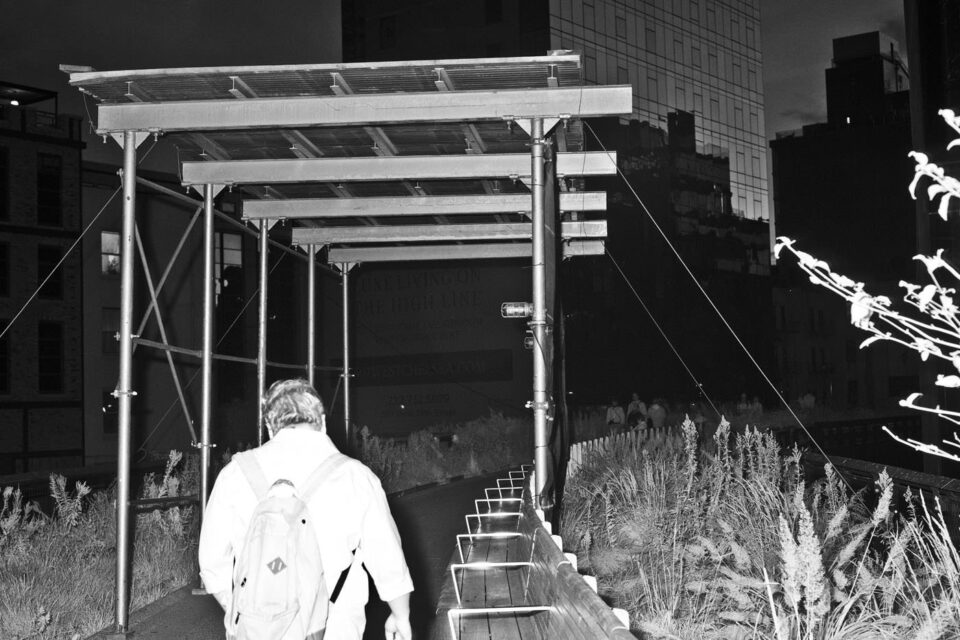 New York famous High Line runs 1.45 miles from Ganesvoort Street to 34th Street and has great views of the Hudson River, Chelsea, and surrounding neighborhoods. I chose to shoot on the High Line because I knew its trees and foliage would appear ethereal when photographed with infrared.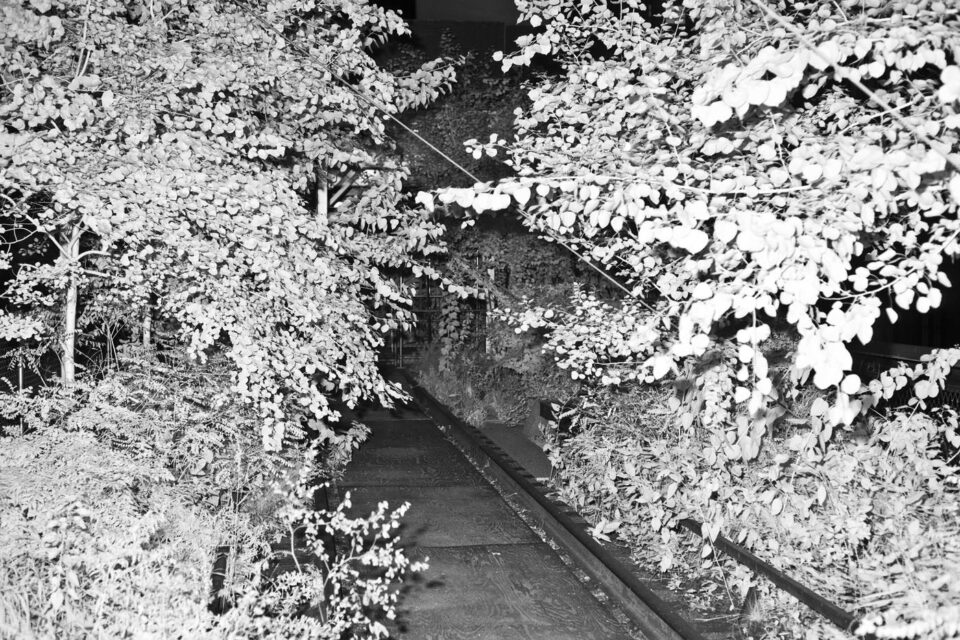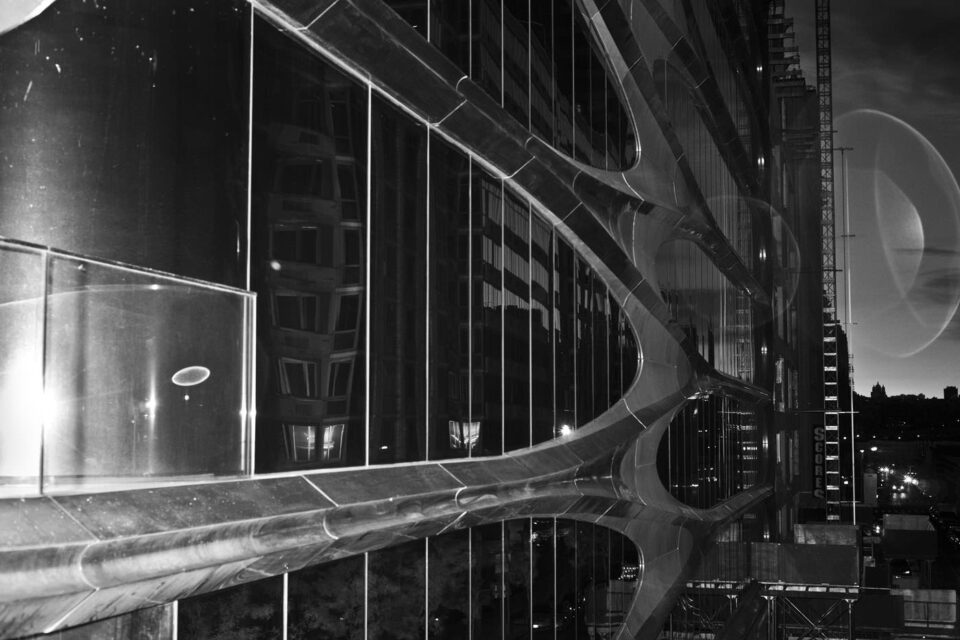 To prepare for a night of infrared flash photography, I had LifePixel convert my Nikon D800 to standard, 720nm infrared and bought a Sunpak 622 Super Pro-System Flash with an IR infrared head. I used a Wein Safe-Sync hot shoe to connect the sync cord from the flash in order to avoid damaging the camera should the trigger voltage of the flash be too high.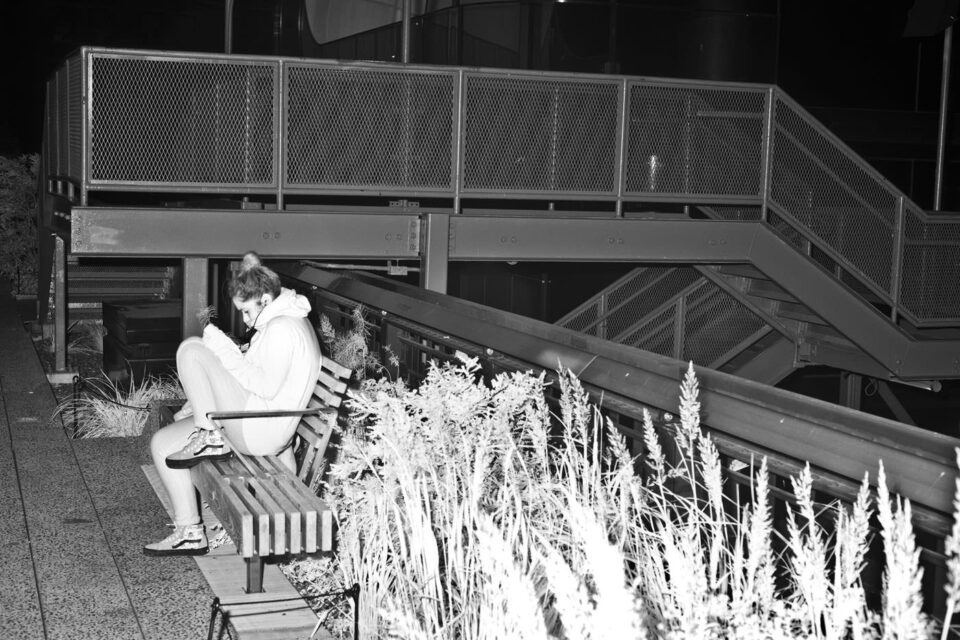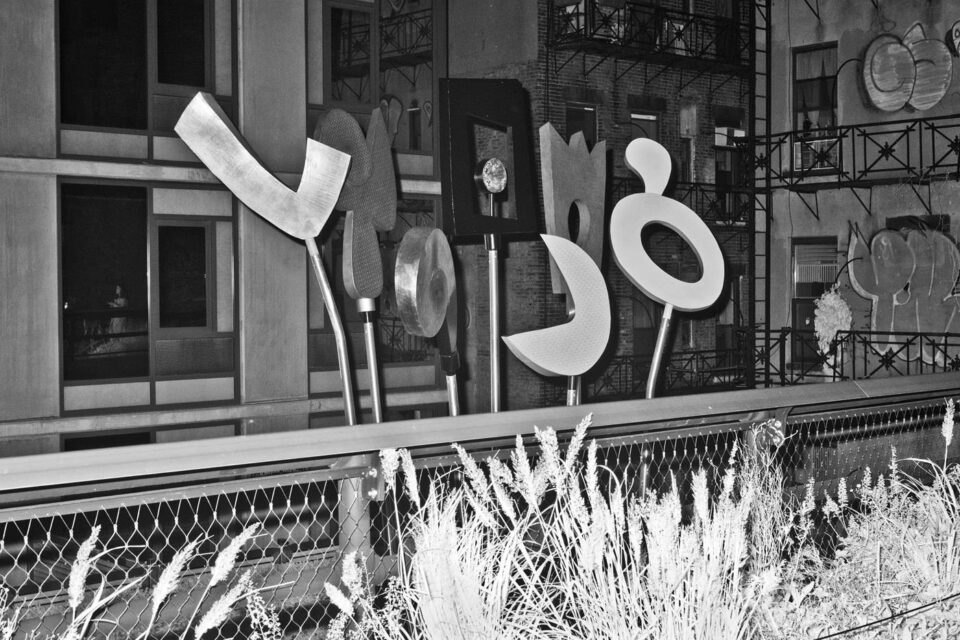 By the way, mirrorless cameras work well, too, but because focusing takes place at the sensor level, installing a dark infrared filter makes it much harder for the camera to acquire focus in low light. For this reason I used a DSLR with a fast lens, and everything worked out perfectly. Just be sure, to test the lens so you can adjust for infrared focusing. Or better yet, send the lens you plan on using to LifePixel so they can shim it accordingly.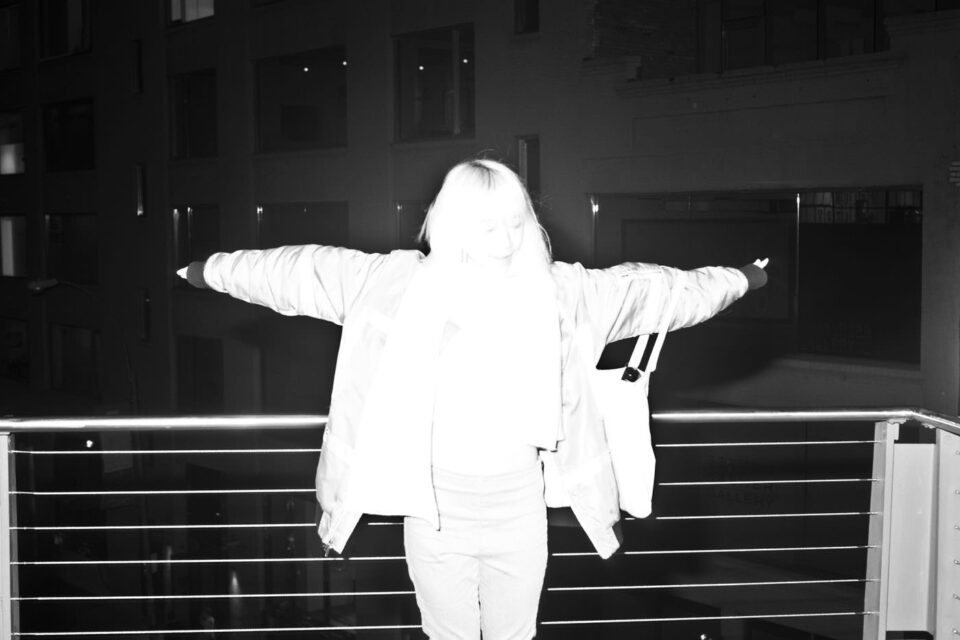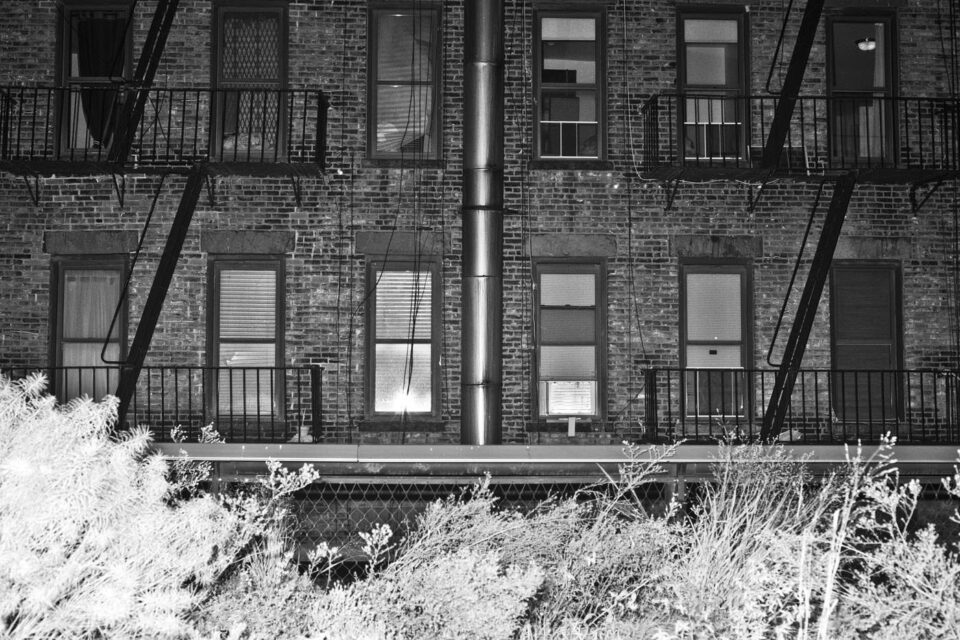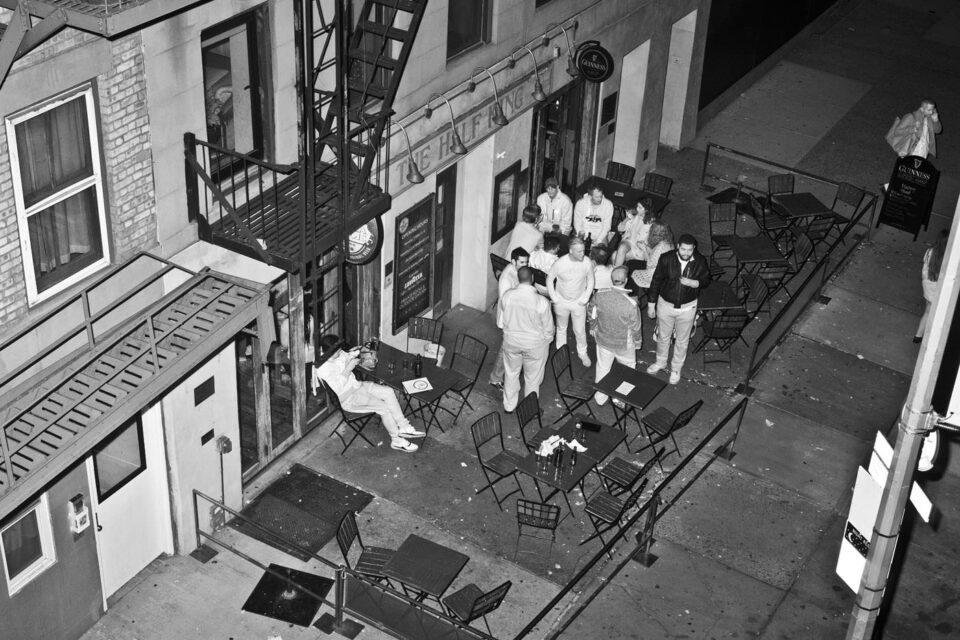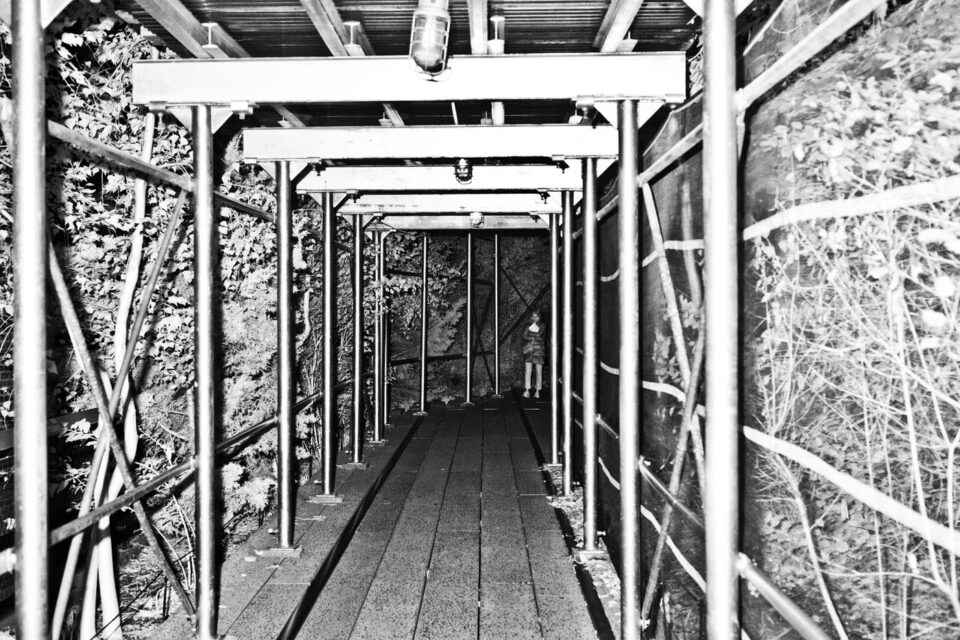 While shooting on the High Line, I set the flash to M for manual and adjusted the power from full to 1/128. This let me shoot at ISOs from 200-3200 and f/stops from 1.8 to 22. The flash puts out a lot of power. I was able to light everything from a full-length portrait to an entire building—and all with a flash that's invisible to the human eye! The lens I used was a Nikon 1.8 AF D, which I chose because it's inexpensive, sharp and most of all doesn't have much of a center glow when shooting with infrared—a potential problem with many other lenses, especially zooms. LifePixel can advise photographers on the lenses and cameras that perform best with infrared.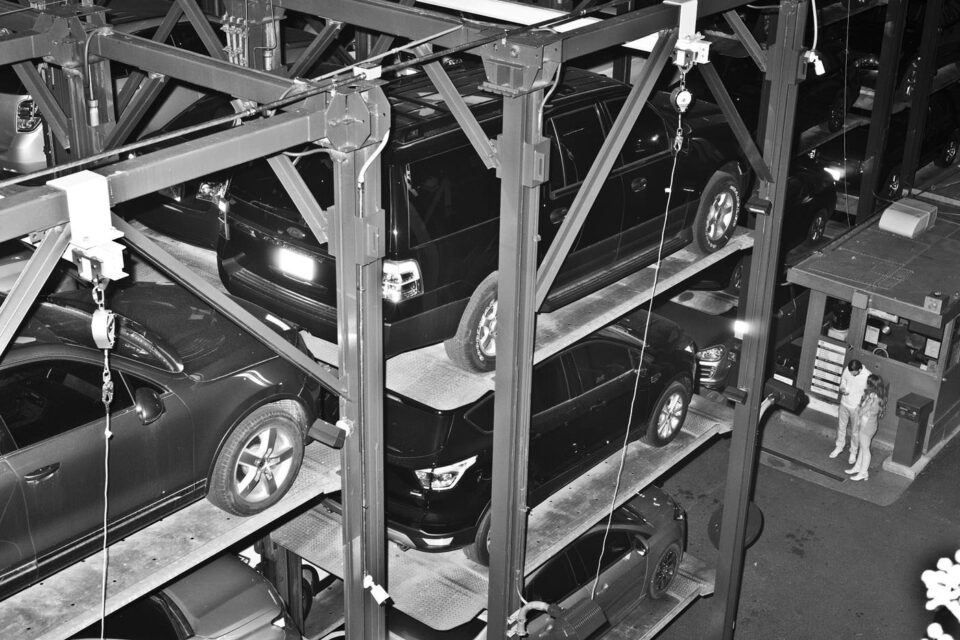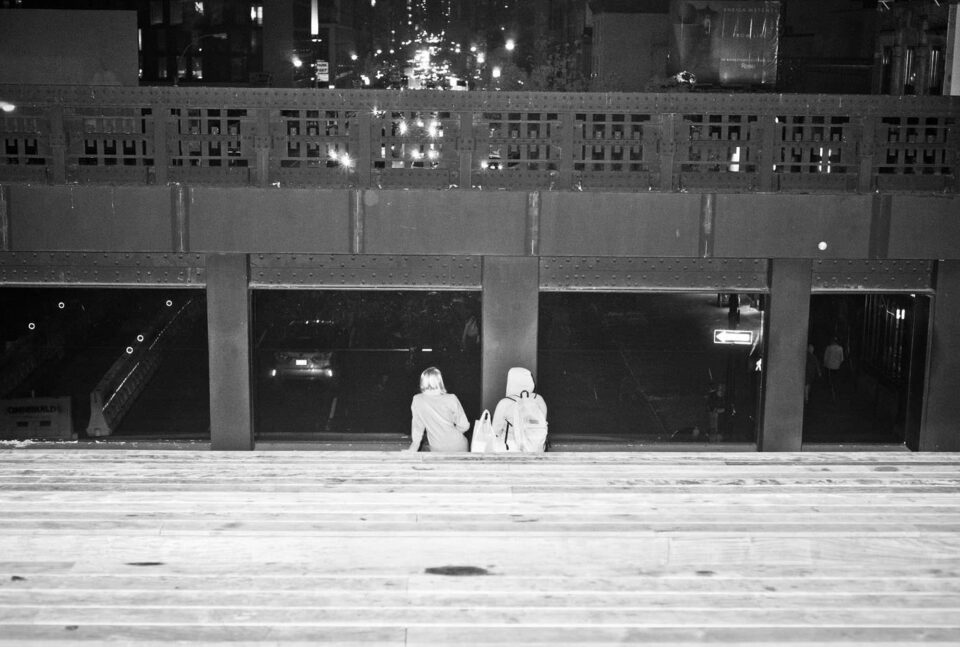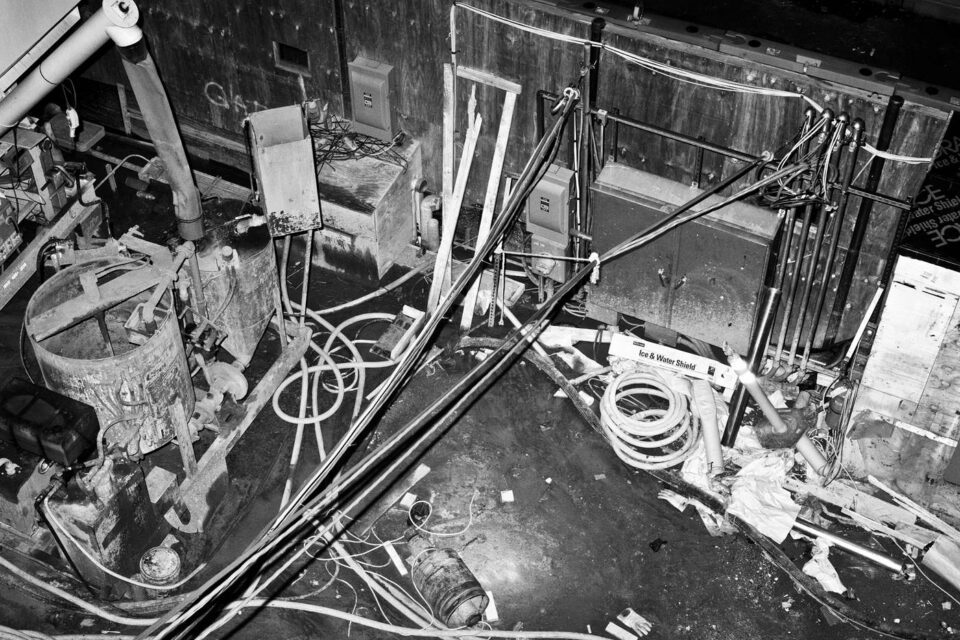 A photo is worth a thousand words as they say. So here are some of my favorite shots from that night. They're by no means masterpieces—just a bit of fun experimentation that I look forward to expanding upon. And in case anyone's curious, I shot RAW format and converted to gray scale. The color versions looked cool—but for night shots, it made sense to stick with black and white. I'm happy to answer questions. Thanks for looking.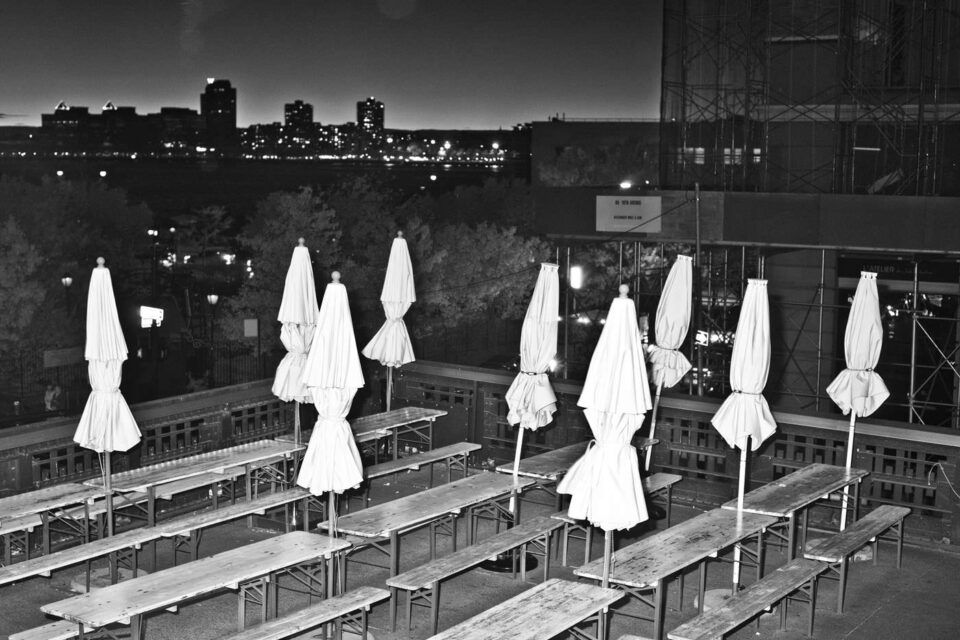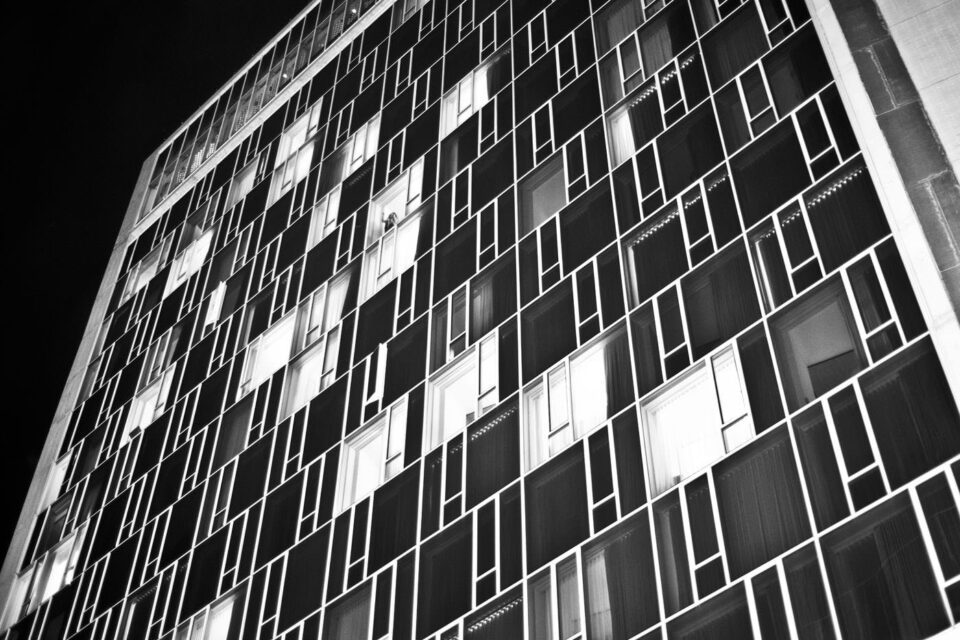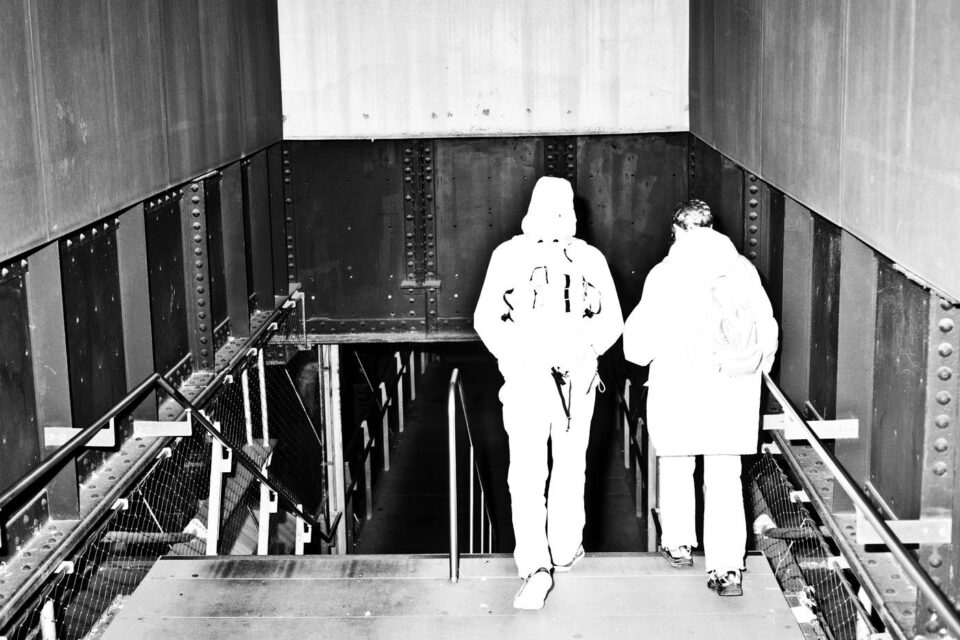 ---
This guest post was submitted by Dan Wagner. To see more of his work, please visit his website.