The transition from film to digital was one of the most dramatic shifts in the history of photography, and countless new techniques arose along the way. Everything from exposing to the right to the ability to review photos on-the-fly dramatically changed the photographic world. Of all these changes, though, one has transformed landscape photography far more than any other: the advent of digital image blending.
At first glance, image blending may not seem like such a momentous development; however, it has had wide-reaching effects. Some of the most difficult scenes to photograph – high-contrast lighting, for example – suddenly are accessible to any photographer, opening up a new world of landscapes to photograph. To me, that makes it one of the most dramatic shifts in the history of landscape photography, nearly as important as the creation of color film.
Of course, image blending existed to some degree in the darkroom days – particularly for panoramas or similar composites. However, digital blending expanded these capabilities several times over, revolutionizing their usefulness. At the same time, relatively few film photographers – only those who had access to a darkroom and a fairly advanced skill set – could blend photos together in the first place. Digital software dramatically lowered the price of entry.
Interestingly enough, digital image blending existed several years before the prevalence of digital cameras, so long as you were willing to scan your film and edit it on a computer. Of course, the explosion of digital cameras played a major role in making digital post-production a mainstream concept, but it is really the software that had the most impact. In this article, I will cover some of the most important types of image blending – HDR, focus stacking, and panoramas – and how they changed the world of landscape photography so significantly.

1) HDR
Perhaps the most obvious example of image blending is HDR photography. As ugly and overdramatic as it can be, HDR – or any method of blending different exposures – is one of the most crucial developments in the history of photography. No longer are you limited to your camera's ability to capture information; now, you can photograph scenes in extreme lighting conditions without any problem.
On one hand, it can be argued that HDR isn't necessary with film photography, since the shadow and highlight detail is far greater than what we get with a digital camera. To some degree – especially with certain films – this is absolutely true. If you shoot with black-and-white negatives, for example, the latitude in your photographs will be far greater than anything a digital camera could achieve. However, that is not always the case. If you shoot something like Velvia slide film, you will have a very limited dynamic range.
So, for some films – and for digital photography – the ability to blend HDR images is simply essential. Even with filters and careful exposure techniques, some scenes are impossible to photograph in a single frame. Exposure blending lets you photograph a landscape in any light – and, with good post-processing techniques, the resulting photographs can look completely natural.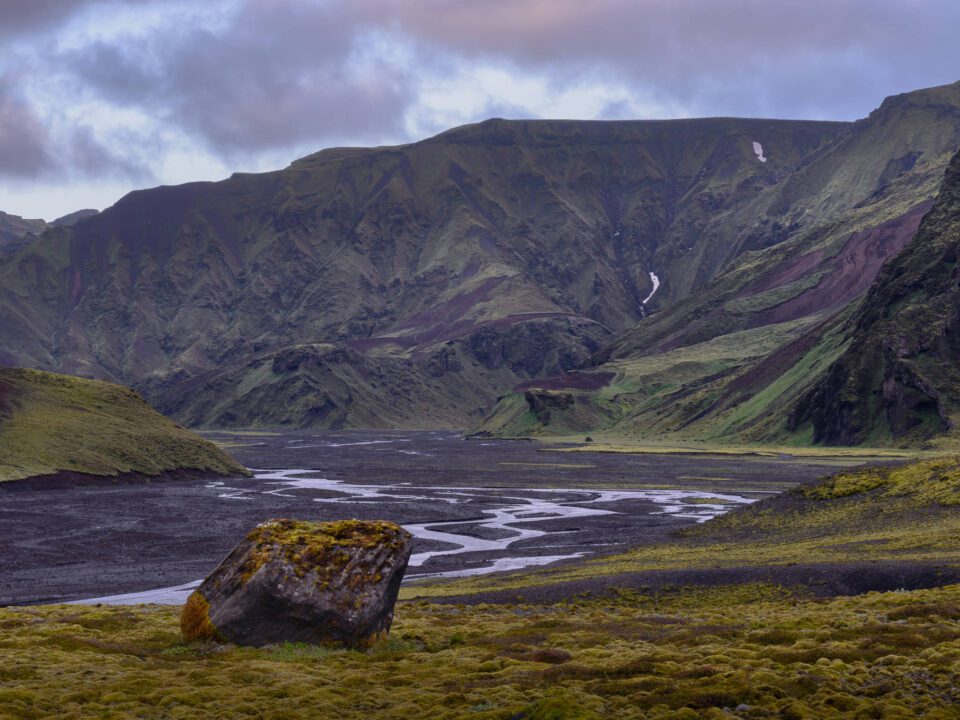 2) Focus Stacking
One post-processing technique that is nearly impossible to replicate in the darkroom is focus stacking. At its most basic, focus stacking simply lets you blend together the sharpest parts of several images, resulting in a photograph that appears completely in-focus (for more info, read our tutorial on focus stacking). It is an essential part of landscape photography, as well as other genres such as architecture or macro photography.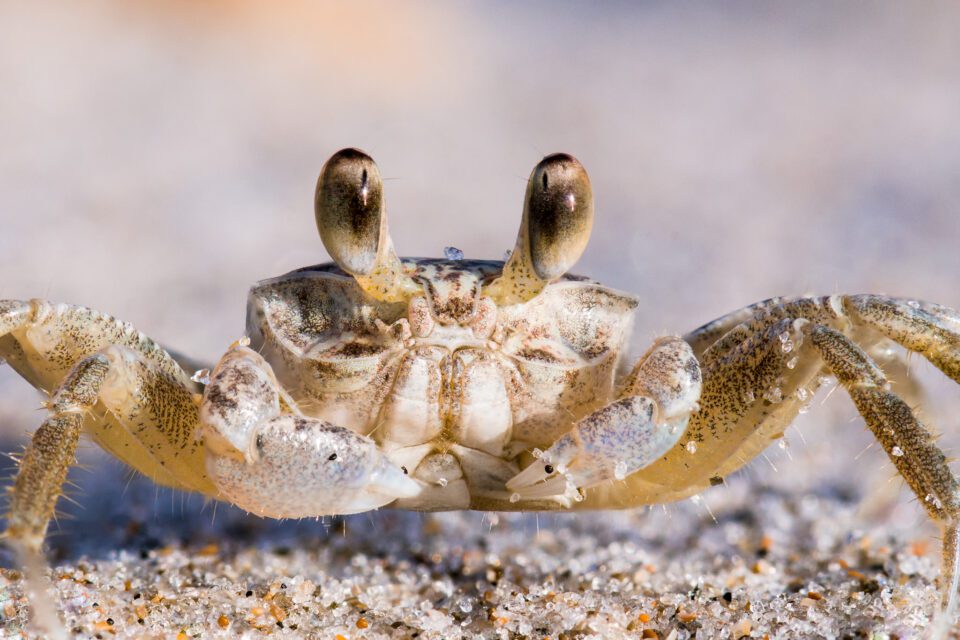 Focus stacking can be replicated somewhat with film, but only if you have particular types of equipment. For example, a tilt-shift lens – like the Nikon 24mm f/3.5 lens – lets you tilt the plane of focus at a steep angle, rendering a landscape perfectly in-focus. The same is possible for view cameras, which offer even more movements than a tilt-shift lens.
However, as useful as this equipment can be, it is relatively expensive or difficult to use. By comparison, digital blending can be done no matter what equipment you own, stretching a photograph's depth of field as far as you need. At the same time, digital blending works far better with macro scenes, which tilt-shift lenses and view cameras cannot always capture easily. On balance, the shift to digital processing was a significant change to the way most photographers worked with depth of field.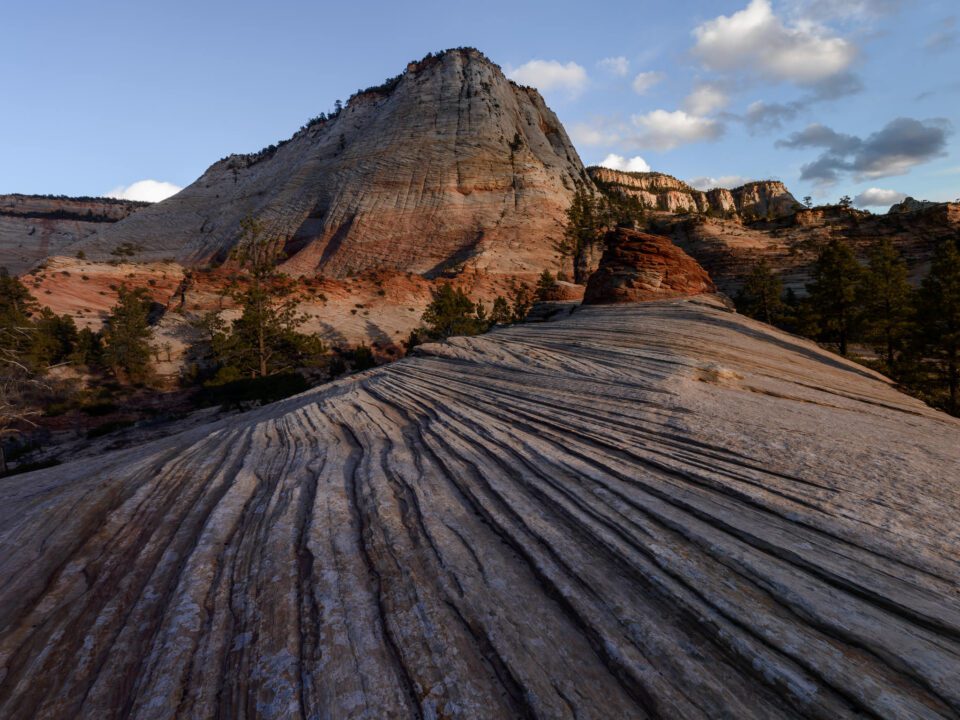 3) Panoramas
Panoramas are an interesting topic to explore, especially since it was possible to create them in the golden days of film. For one, some panorama-specific cameras existed, such as the Fuji GX617 (which, however impractical in today's world, is still my if-I-win-the-lottery camera). In the darkroom, too, it is possible – if a bit tricky – to stitch a panorama from a set of negatives. Barring a panoramic camera or solid darkroom skills, though, many photographers would simply place a few prints next to one another and form a panorama. This technique is still used today.
Of course, the digital darkroom offers a much wider range of options. For one, it is very easy to blend multi-row panoramas with today's software – something that would have been remarkably difficult, to say the least, without a computer. With digital processing, it takes just a few seconds to stitch together a simple panorama, as compared to the tremendous amount of time it would take in the darkroom.
Plus, digital panoramas have the benefit of being easy to edit. If something goes wrong, you can start over as many times as you need; it is significantly easier to correct any mistakes that appear. Although panoramas were possible with film – again, particularly with specialized cameras like the GX617 – the flexibility of digital processing means that you can take panoramas in far more conditions than what used to be possible.

4) Conclusion
For certain genres of photography, the advent of digital image blending may not have been particularly noteworthy. Sports photographers, for example, rarely blend images together even today. However, for landscape photography, image blending represents a tremendous shift in the ability of photographers to express their creative vision. Now, no matter the difficulty of a landscape, blending makes it possible to take the photograph you want.
In general, before the days of post-processing software, a view camera was necessary if you wanted such a high degree of flexibility. These cameras could tilt focus, use extremely large film (for cropping into a panorama), and allow negatives with a high dynamic range. In this way, a 4×5 or 8×10 camera can almost replicate the effects described in this article. Even then, though, these adjustments don't quite match the flexibility of digital processing. And, of course, a view camera has other inherent disadvantages, such as its size, cost, and speed of use.
For me, that is what makes digital post-production so crucial, even more so than digital cameras themselves. Anyone – whether you use a point-and-shoot or a medium format camera – can blend photos together, correcting for the inherent disadvantages of physics in photography. This makes it possible to photograph any scene you want, no matter how tricky it is. At its most basic, image blending means that no landscapes are off limits.