Like any event photographer, most of my wedding shots are of people, i.e. the bride, the groom and their guests. This, after all, is what a wedding is all about and what people mainly want to see when they open a wedding photo album. Weddings, though, are always packed full of other visual details besides the people. So much time is spent in preparation to make a wedding look beautiful that it would be a shame not to preserve some of this in the album. I find that sometimes the best way to achieve this is to make these details the subjects of some of my photographs, even if this means leaving people out of some shots completely.
Efficient time management is a major factor in a successful wedding shoot, and it can be difficult to capture all the shots you require across the day. That's why I always endeavour to turn up early. I do this partly because it affords me the opportunity to walk around the venue – both inside and outside – and assess the lighting conditions on the day. However, it also gives me the chance to get some photos of the building itself and perhaps some of the decorations, flower arrangements and so on before any of the guests have arrived.
Of course, often we are asked to take photos of the bride, groom or both getting ready for the wedding. If this is in a hotel or other location far from the venue, it may be difficult to find time to turn up early and capture these detail shots. If so, don't worry, there will be plenty of other opportunities. Try to spot details and photograph them across the day, and perhaps steal a bit of time at an opportune moment. An ideal opportunity is usually during the meal; most people don't want to be photographed when they're eating, so I take the chance to have a walk around the building and its exterior to grab some extra shots.
Here are a few examples of the finer details at some of the more recent weddings I've shot. You'll notice that none of these photos feature people as their subject.
The Venue and Location
What was the weather like on the day? What did the venue look like? Where did the wedding take place? These questions can be answered by taking some photos from outside the venue. Wide angle landscape shots that take in the whole scene can certainly play a role here, particularly if the wedding is in an especially picturesque setting. However, don't just restrict yourself to landscapes. This is all about capturing the fine details of the day, so try to photograph some of these with a normal or telephoto lens too.
Try to consider: is there anything unusual about the location; any distinguishing features that are worth capturing? Also remember that it's often possible to have some fun with these photos, especially if the wedding is in a quirky location.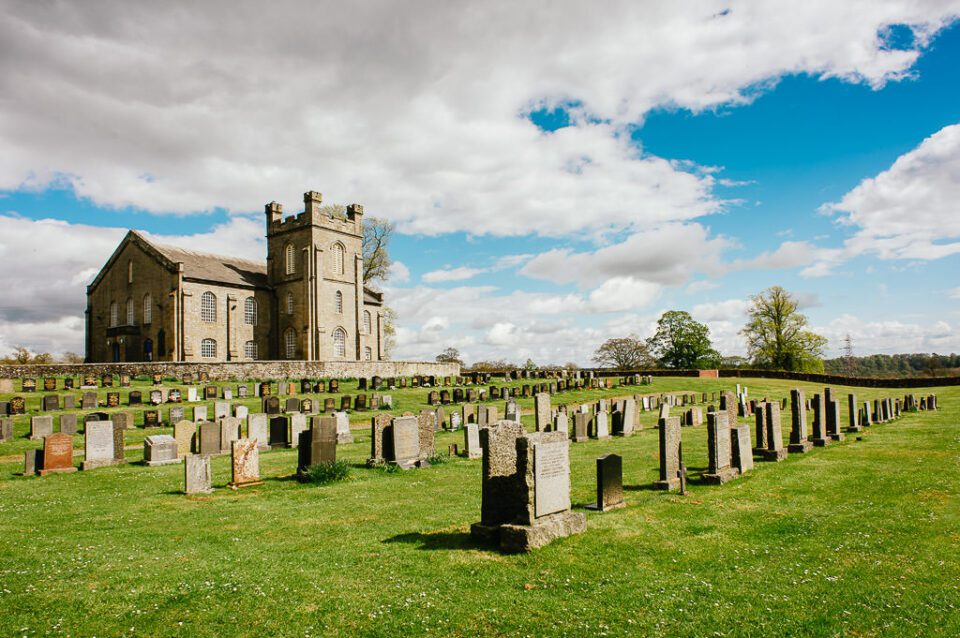 A wedding venue shot. This was taken with a wide angle lens to capture the scene including the church, the foreground and the sky. A graduated filter was used to ensure a nice even exposure.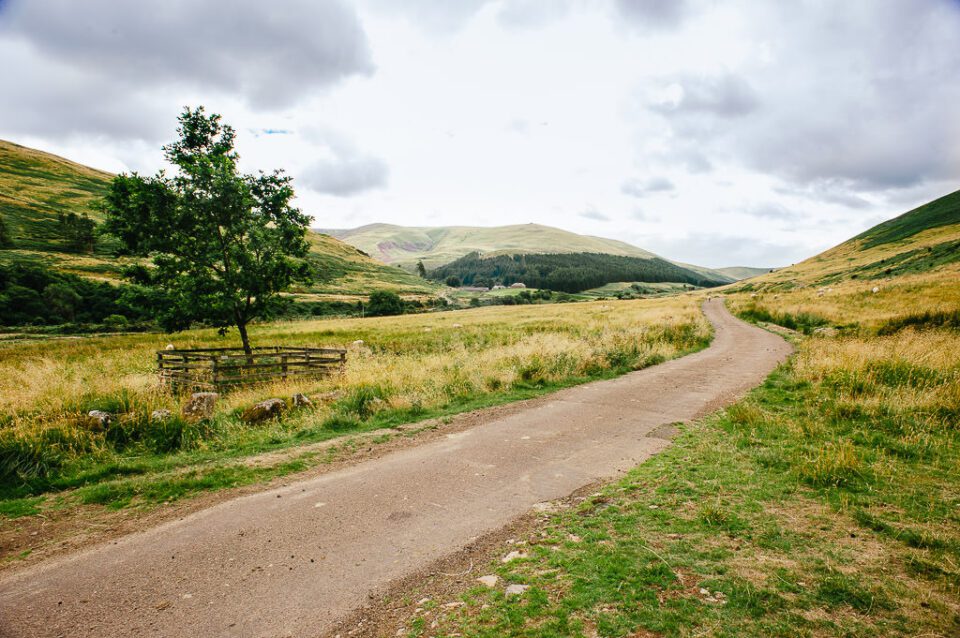 This landscape shot was taken from just outside a wedding venue. This particular wedding took place in quite a remote, but very beautiful location. Of course, I made sure I got plenty of photos of the bride, groom and their guests with this landscape in the background later on. However, I thought it was worth capturing at least one shot for the album in which the landscape was the subject because it played such an important role during the day.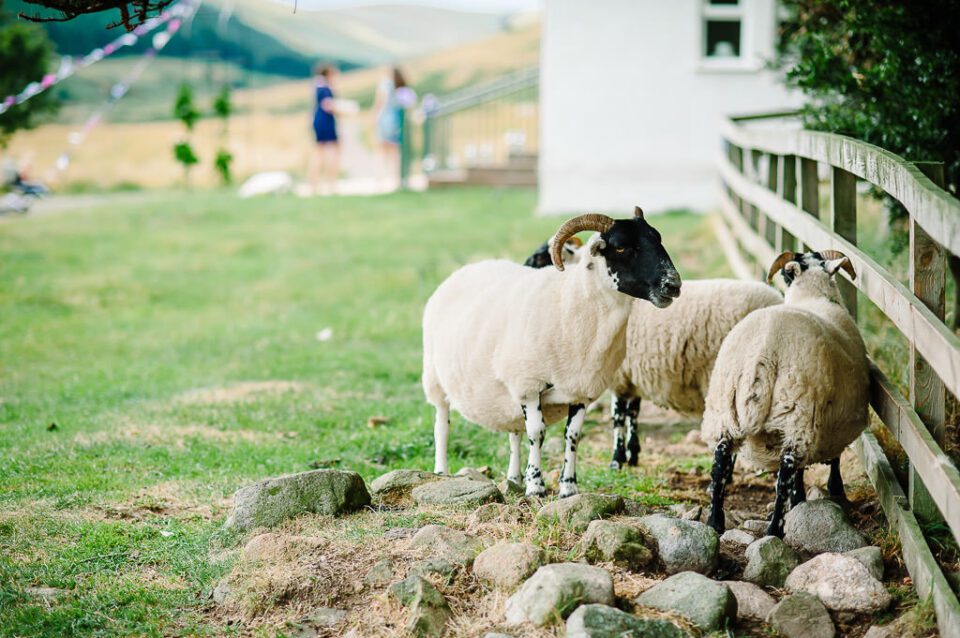 A group of sheep standing close to the venue. This wedding was in a very rural, idyllic location in hillfarming country, and what better way to demonstrate this than with a photograph of some of the local livestock?
Flowers
Flower arrangements are an important component of any wedding. These are probably some of the most expensive and time-consuming preparations the happy couple will make. It's always worth making sure some photographs are taken for posterity, then, and they can help brighten up any wedding album.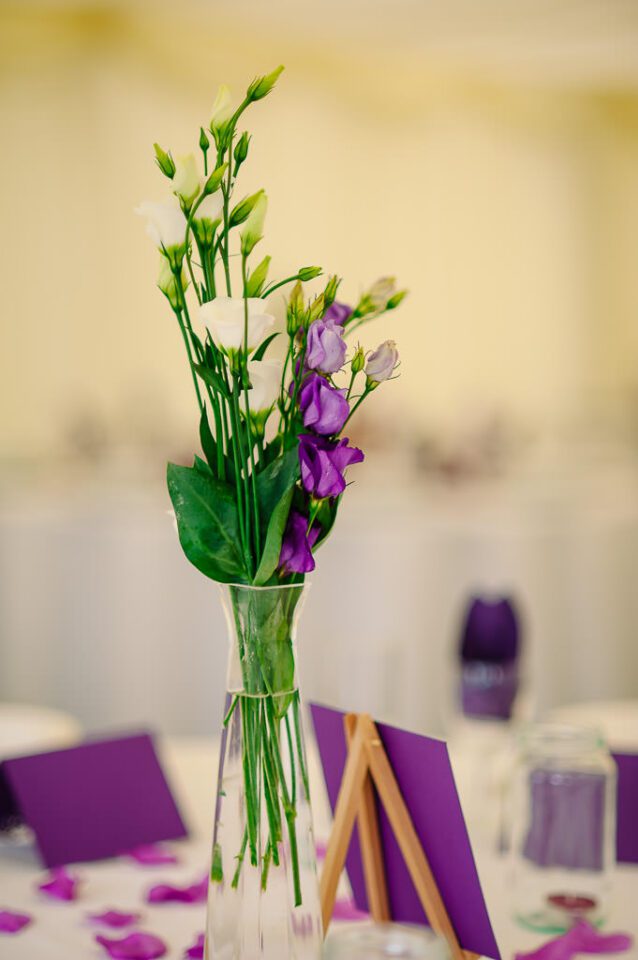 A vase of flowers. Consider using a shallow depth-of-field with some of these shots, almost treating them as portraits, to really make the flowers 'pop'.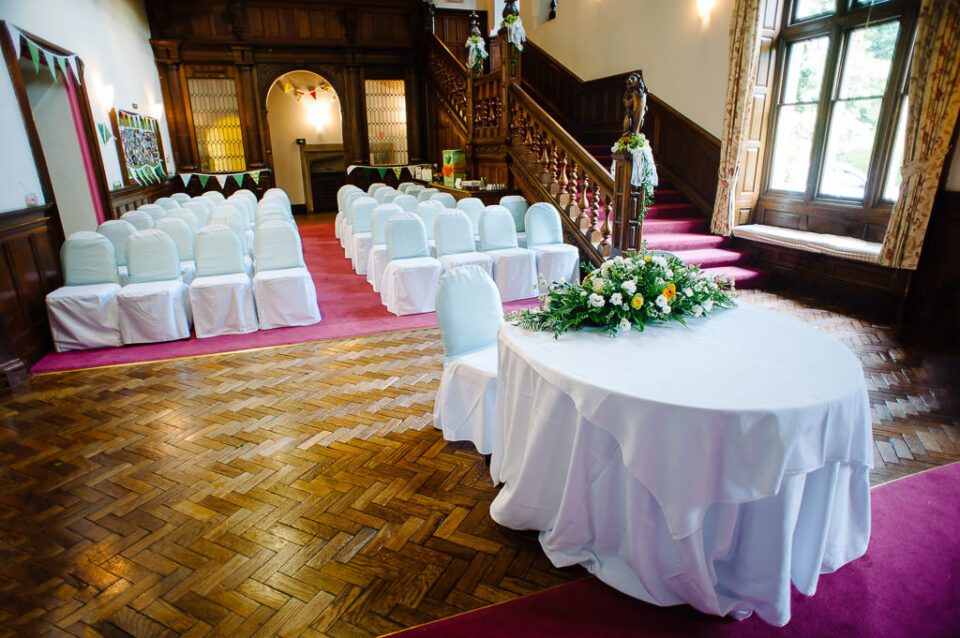 Wide angle photos can work too. I got this shot by arriving at the venue early before anyone else had turned up.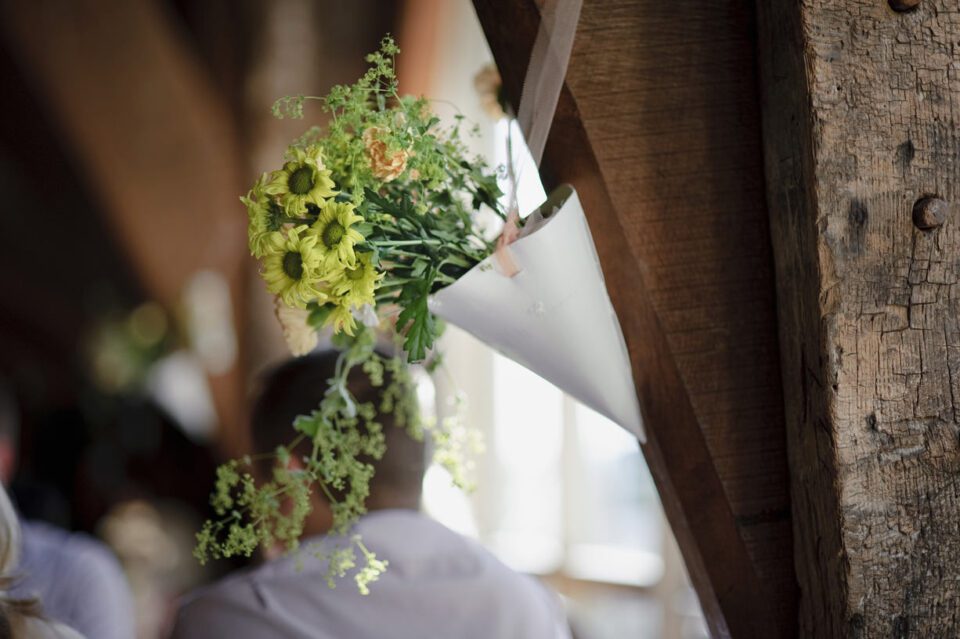 This shot shows off an interesting bouquet of flowers, whilst at the same time capturing the texture of the oak beam it hangs from in this 500-year-old building.
Decorations
Like flowers, the decorations help make a wedding and album look beautiful, and again they will have taken a lot of time and energy to prepare. Often people will include some handmade (and even home-made) items, which can really help to personalise a wedding, and by extension the album.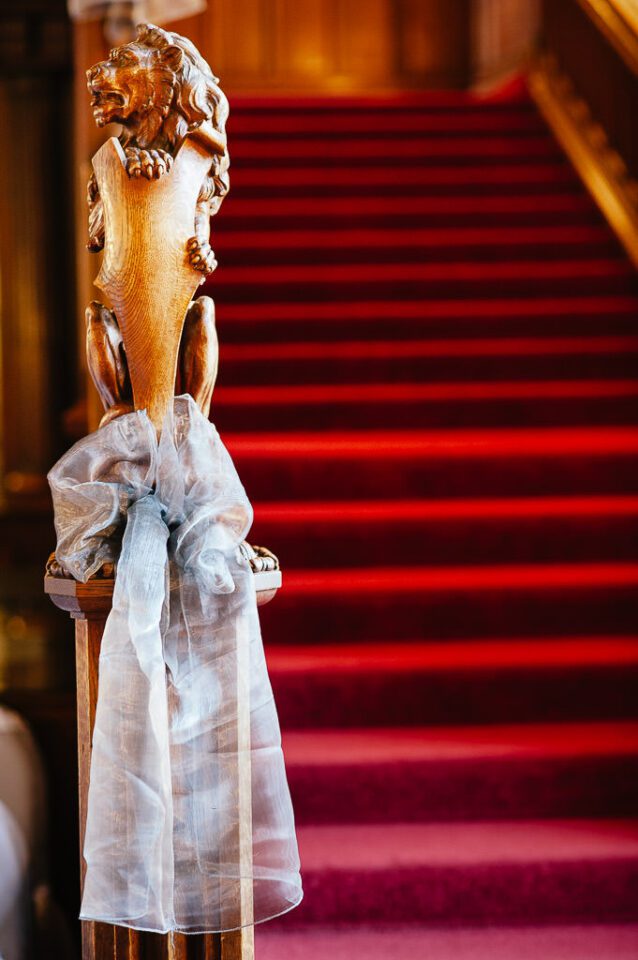 A ribbon decorates a wooden lion carving at the foot of a staircase. This was a great opportunity to show not only one of the decorations put in place for the wedding, but also an intricate period
feature of the building.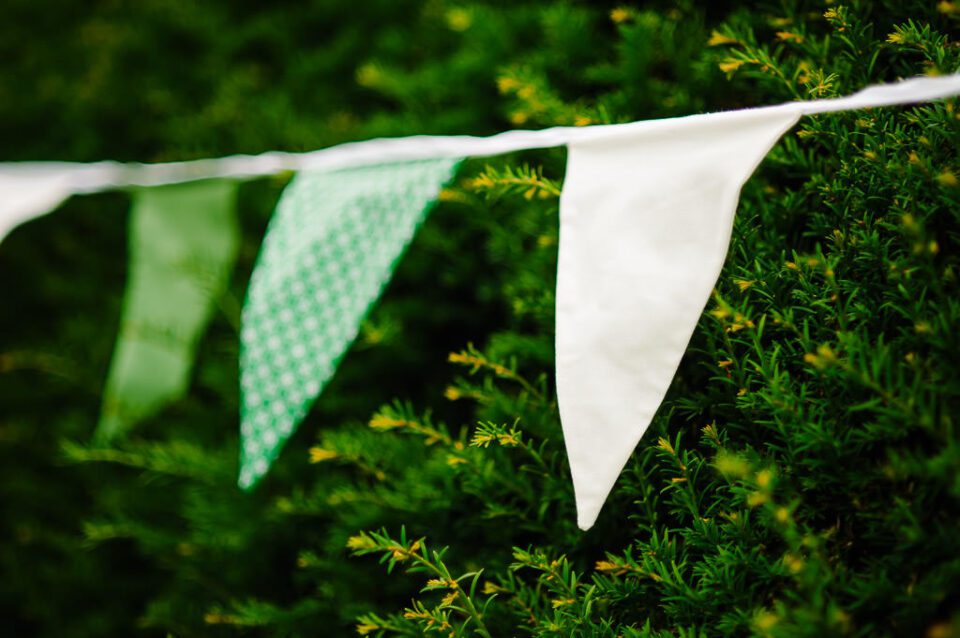 Bunting is very popular for UK weddings at the moment. I've opted for a shallow depth-of-field on this shot using a short telephoto lens at a low f-number to create a 'dreamy' effect.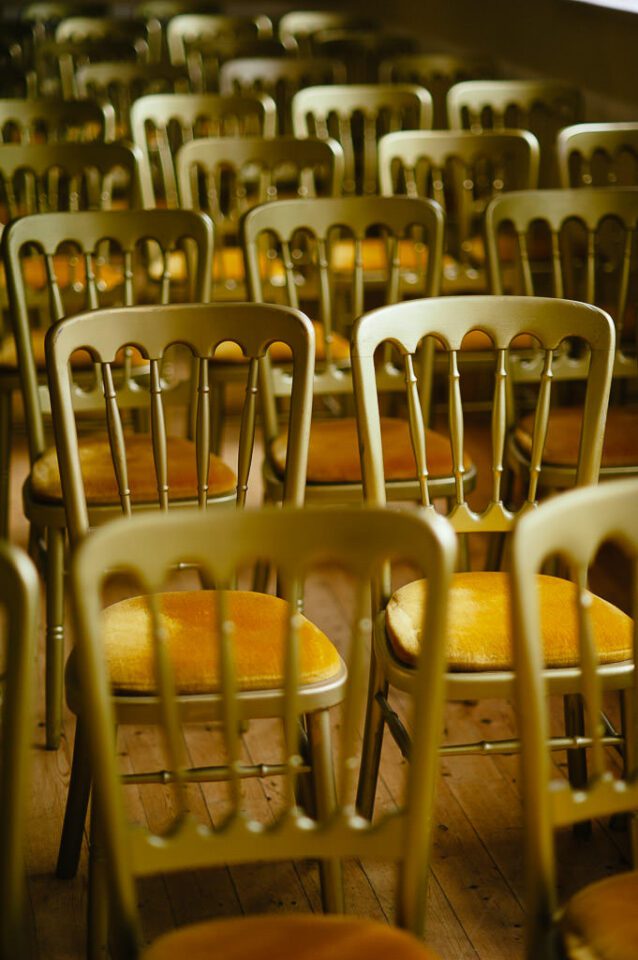 Chairs in the wedding ceremony room. I was able to capture this photo by turning up before anyone else had arrived. I felt it captured the sense of order and simple beauty that greeted everyone when they arrived at the venue.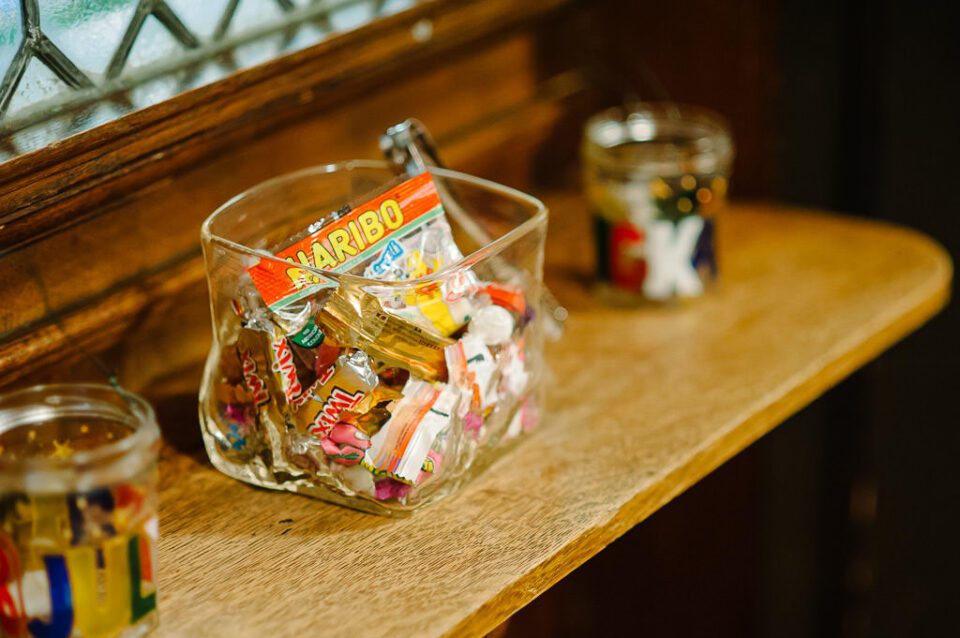 Jars of sweets for guests seem to be a popular choice at present. They introduced some colour and a sense of playfulness and modernity into the relatively sombre setting of a handsome old building, so I thought they were worth capturing.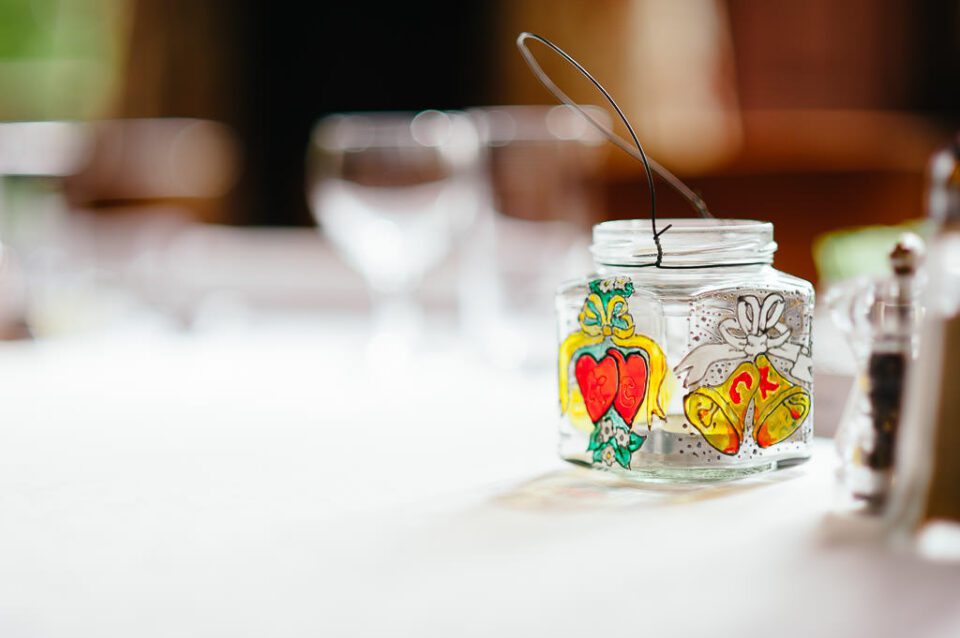 This old jar had been tastefully decorated by the groom's family and reused as a wedding decoration. The shallow depth-of-field lends the photo a 3-dimensional feel.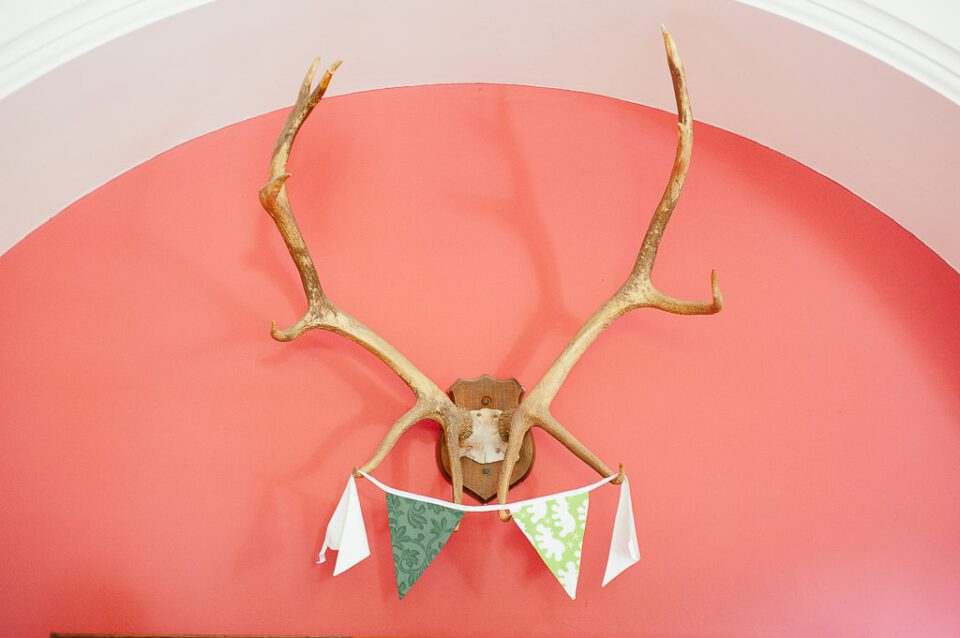 Another gratuitous bunting shot, this time hung from the antlers of a stag. A little macabre for some, perhaps, but I liked the simple playfulness of dressing up the building in this way.
Other details
There are always lots of other small details worth capturing across the day. As mentioned above, the key is to be alert and ready for them. The advent of digital photography means that it costs nothing to take some extra photos, so my tip would be to try to capture as much of what happens and what you see as possible. You can decide what to include in the album at a later stage. Take your time, keep a steady hand, and allow your imagination to come to the fore.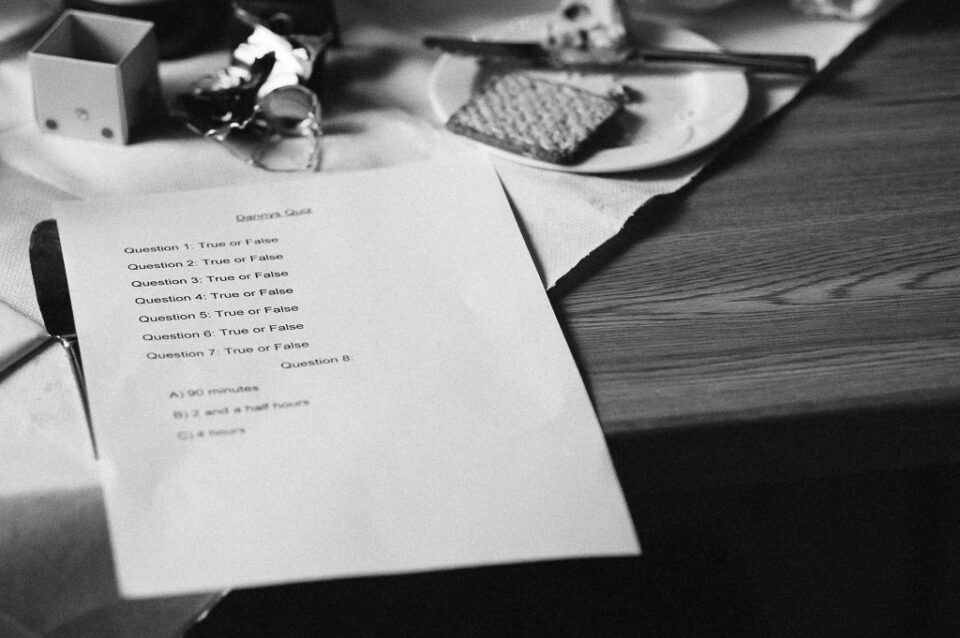 During the reception at this wedding, the best man ran a quiz. This went down very well with the guests. Although I took several good photos of the best man during the quiz, in the context of the album it wasn't obvious from these shots exactly what was happening. This photo of the quiz sheet really 'tells the story'.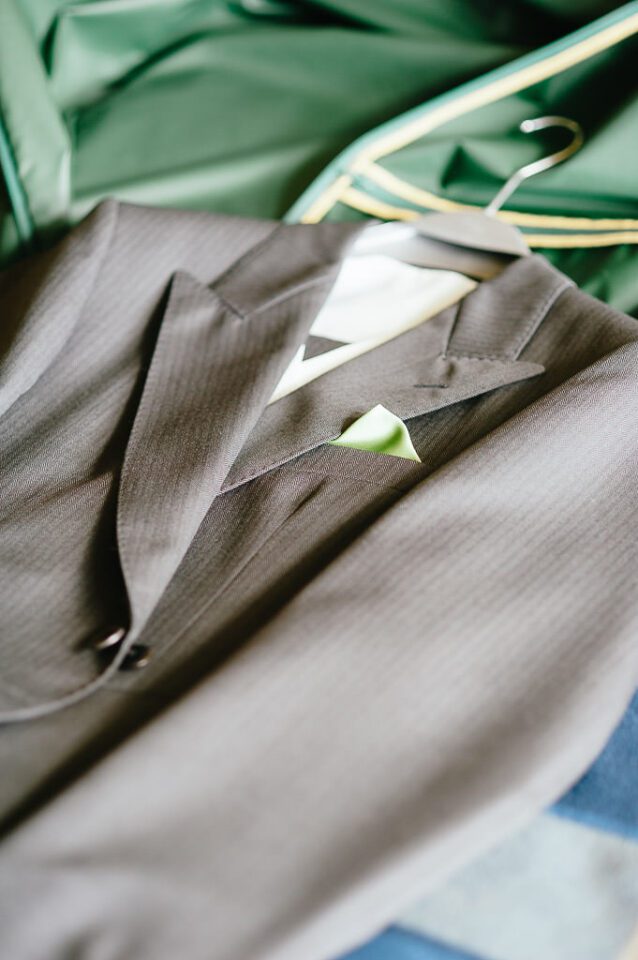 The groom's suit lies waiting for the day ahead. This shot shows up the fine patterns that adorn the fabric of the suit, lending the album an additional sense of intricacy.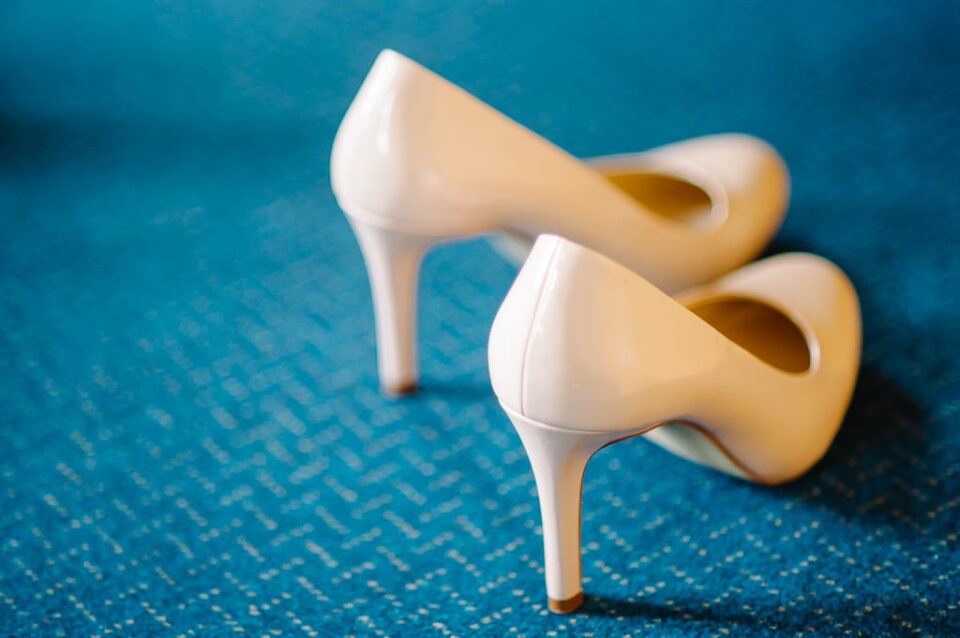 The bride's shoes. I wanted to capture their off-white colour together with their daintiness. Because I knew they'd be more difficult to capture properly when they were on the bride's feet and under the trail of her dress, I ensured I got a shot of them before she had changed.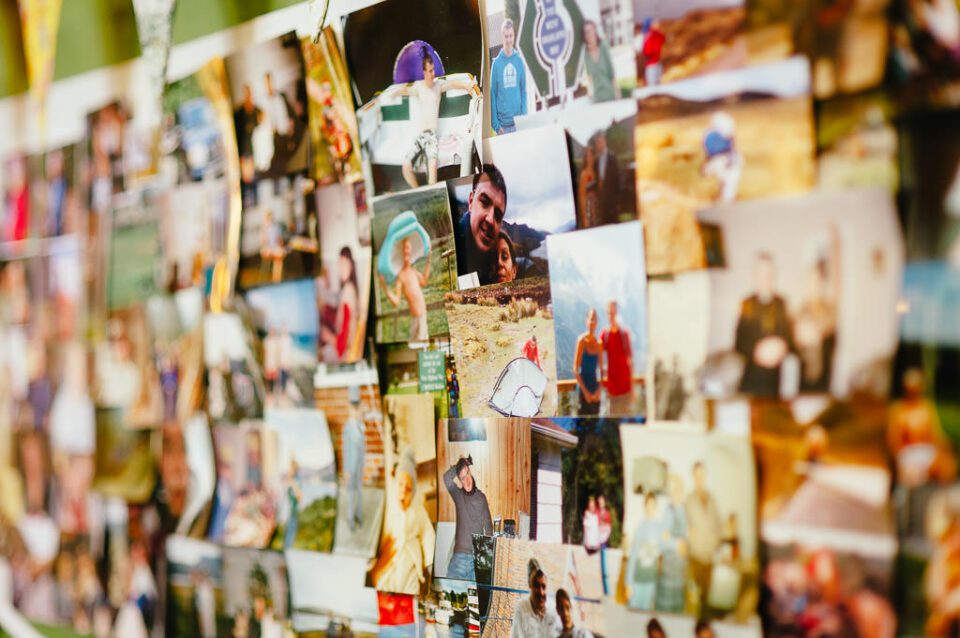 A board covered in photos of the bride and groom brightened up this wedding. This really brought home the adventures they'd had together before getting married. I didn't want to capture every one of the photos on the board in exquisite detail; instead I wanted to capture the memory of the board itself, so I went for a shallow depth-of-field by taking the shot at an oblique angle and a low f-number. I made sure that the photo that was most in-focus was one of the bride and groom together.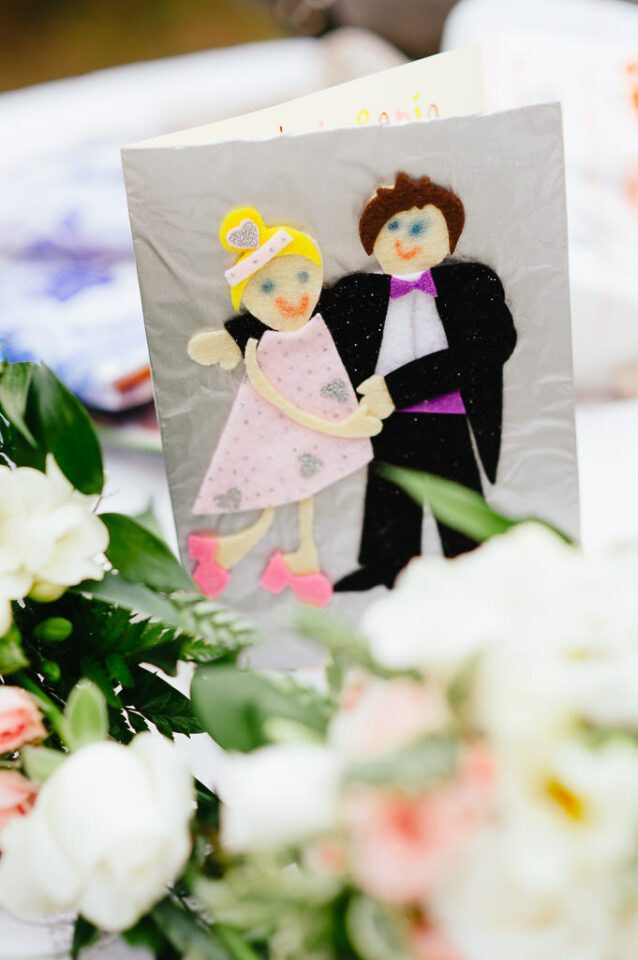 A handmade wedding card. This was such a fun, distinctive item I decided I had to capture it for the album.
And finally, the cake!
Wedding cakes are often visually stunning, and are sometimes even used to reflect the personalities of the bride and groom. They are also a vital element of any wedding, and as such are always worth photographing. Don't limit yourself to the finished cake – often, the cake will arrive in pieces and be assembled at the venue. Sometimes capturing it in its unfinished state can make for a more interesting shot.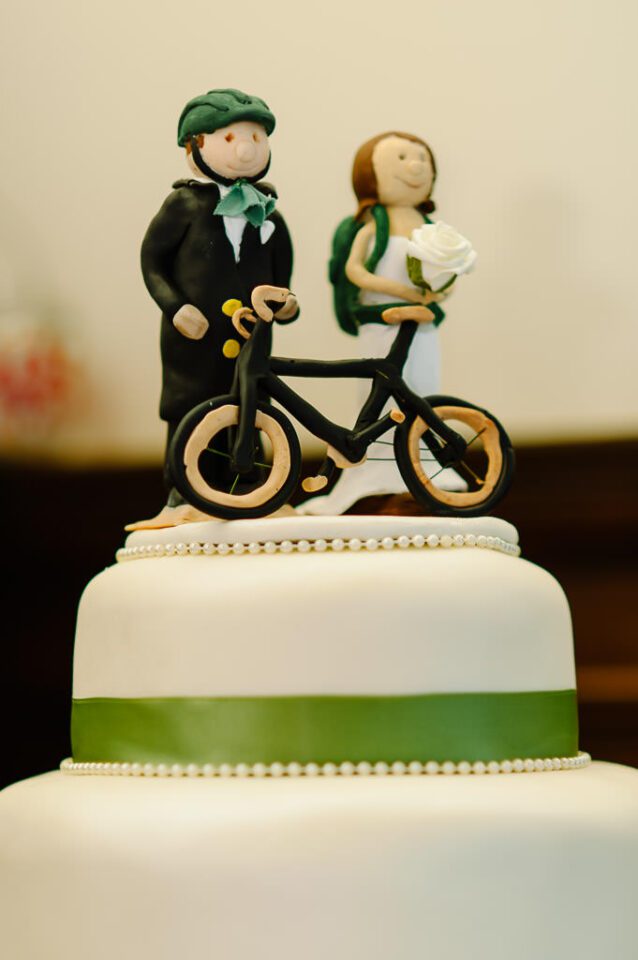 The groom at this wedding was a keen cyclist. Details like this add a sense of fun to the wedding and to the album too.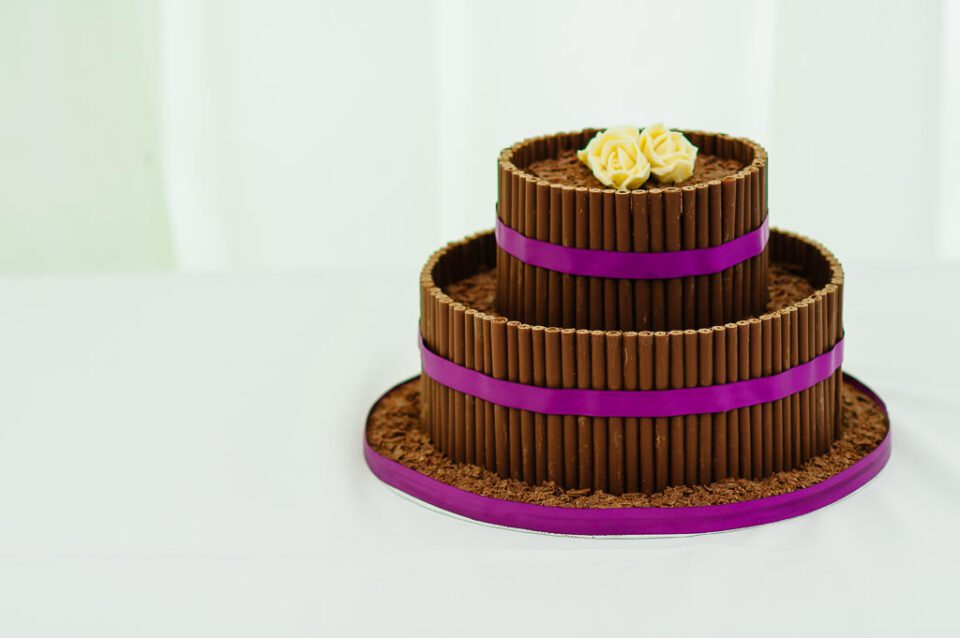 A rather delicious-looking chocolate cake. This shot was taken in quite a dark room, so I had to use a fairly high ISO setting in order to get an appropriate shutter speed. This is a problem I encounter regularly – the interior of buildings here in Newcastle upon Tyne in northern England can often be quite dark on our frequent overcast days. I mostly shoot with full-frame DSLRs and find their relatively low noise at high ISO settings invaluable when dealing with the mixed lighting conditions of a wedding shoot.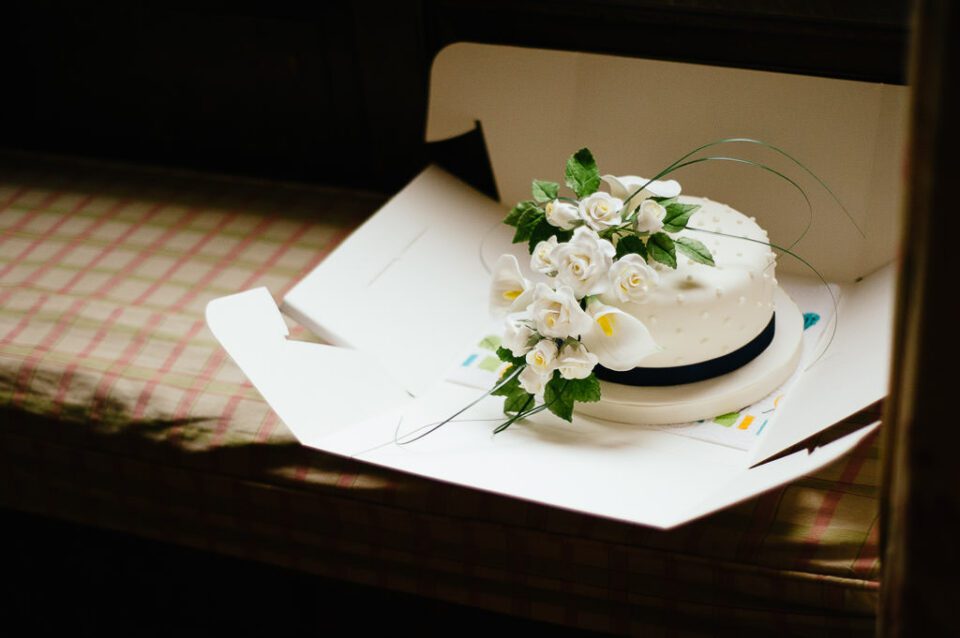 A white cake beautifully adorned with flowers. This is only part of the wedding cake, which hadn't yet been assembled when this shot was taken. However, I liked the way the soft light from the window above was catching the flowers and thought it was a good shot for the album.
I hope this has been a useful guide. If you have any tips of your own, or of course any questions, please add them in the comments section below.
This guest post has been submitted by Tim Saxon, who is a photographer based in Newcastle upon Tyne, England. Visit Tim's website or follow him on Google+ or Facebook.