Picture postcard perfect Lake Bled with its iconic island and church is probably the most photographed spot in Slovenia. Whilst it appears quite straightforward to photograph, it still pays to do a little advance planning to get the most out of your time there.
When to Go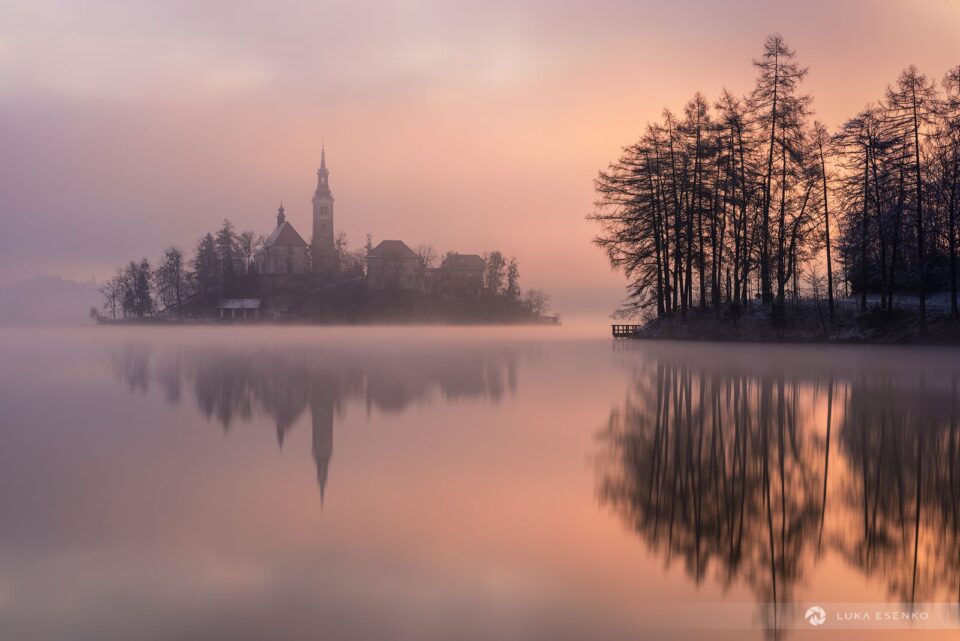 I prefer winter at the lake as it often makes for the most striking images in spite of the challenges of unpredictable weather. The direction of the sun is also at its most favorable in winter. There may be more considerations when shooting at this time of year; will there be snow? Maybe morning mists? Is the lake frozen over? But the rewards can be striking if you've gauged it right.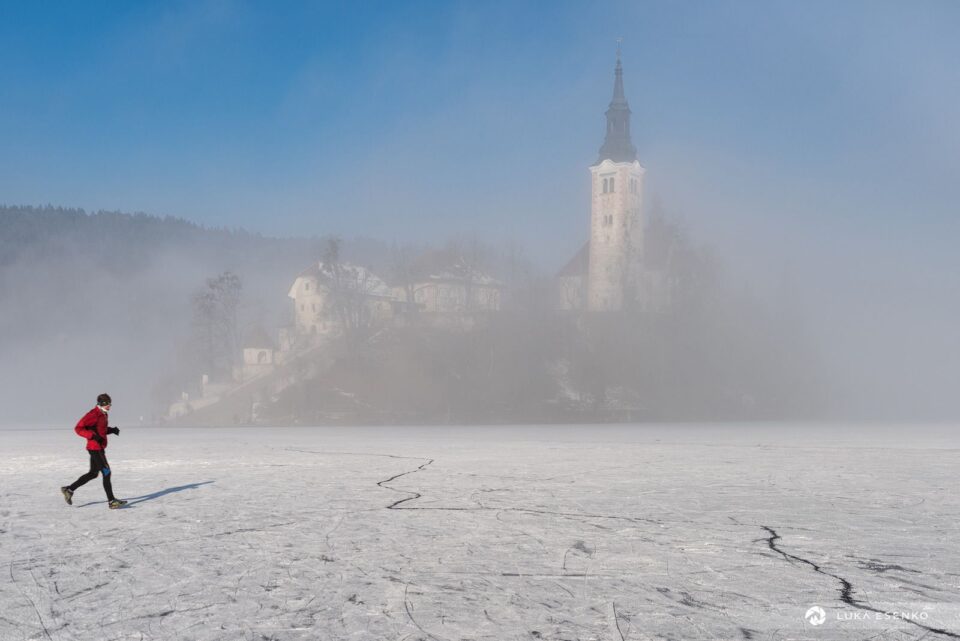 There are no hard and fast rules regarding the best time to get perfect winter conditions at Lake Bled. Generally, winter here lasts from December to March. January and February are usually the two coldest months and this is when I would plan to visit for winter shots, especially as conditions in the Julian Alps should also be great during these two months.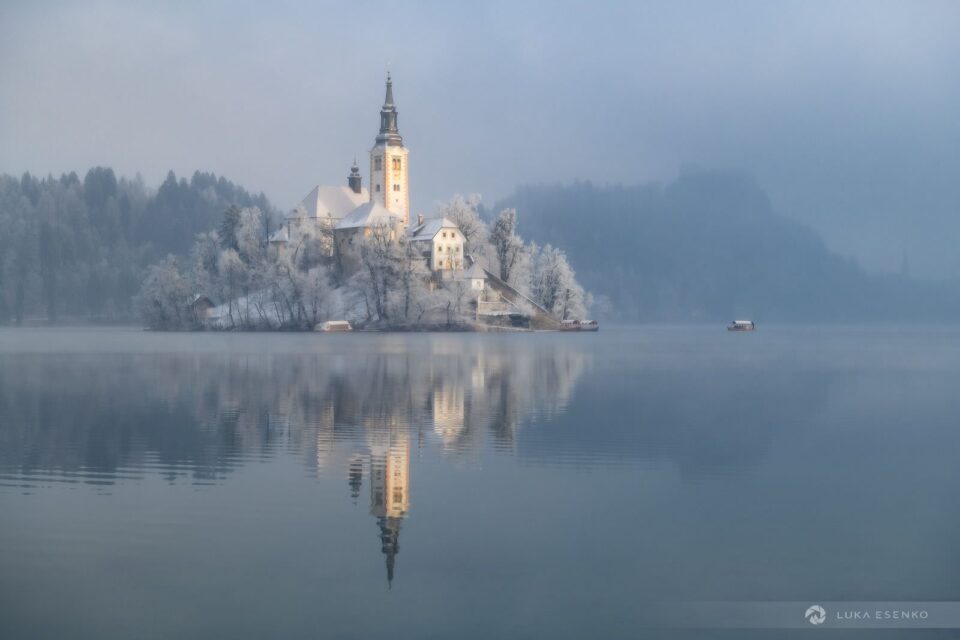 My next favorite season is autumn. This is the most rewarding time to visit Julian Alps and photograph nature. Lake Bled also gets some beautiful colors making it definitely worth a visit at this time of year. The weather can be very moody, often with morning mists, and the direction of morning sun is favorable.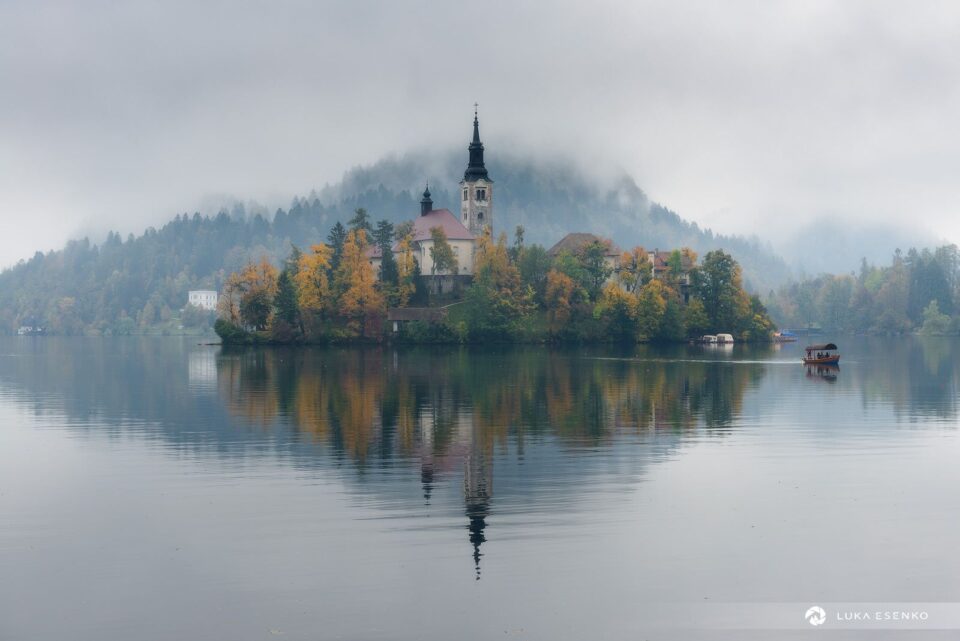 The best time to capture autumn colors at Lake Bled is mid-October, but you'll find autumn colors somewhere in the Julian Alps for sure! Even if it's a little too early at Lake Bled, then higher up in the Alps the colors may already be at their optimum. Otherwise shady Alpine valleys like Vrata, Krma, around Lake Bohinj will offer great opportunities.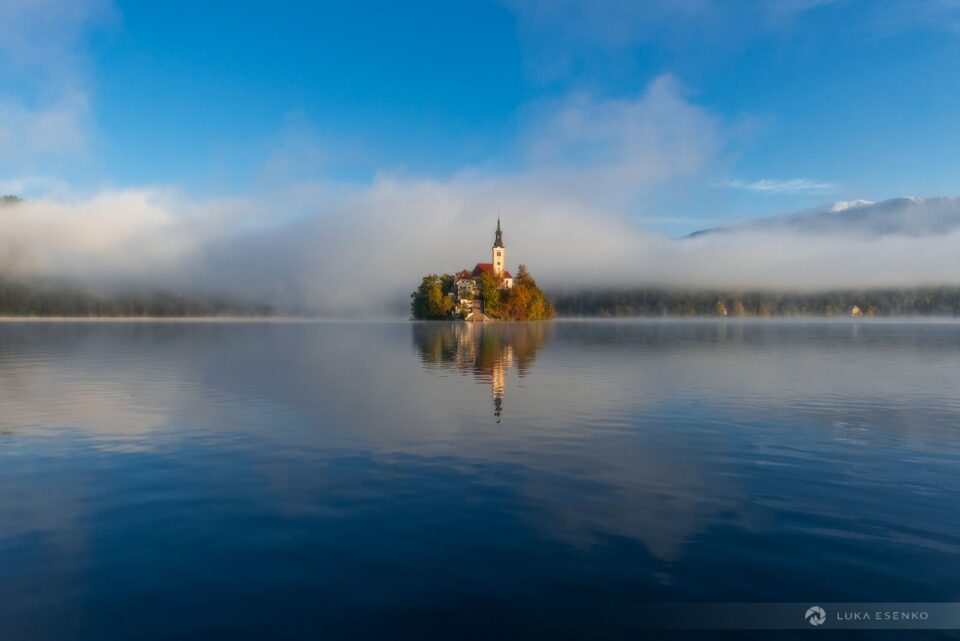 Another plus for autumn is that it doesn't really matter about the weather. If there's lots of rain, perfect! This means lots of mists and atmospheric shots. Sun and cloudless blue skies? This will give you very rich and saturated colors. Snow? Even better – autumn and winter are the best combinations of seasons you could hope for!
Spring is also a very nice time to photograph Lake Bled with vivid and lush colors in the trees and pastel bluish-green colors in the lake making a nice color contrast. There will often still be a light dusting of snow on the mountains. Summer is probably the most challenging time for photography at Lake Bled, but you can still come away with some top photos. Summer storms bring dramatic skies and sometimes the odd rainbow! Another reason to visit in summer is for hiking and mountaineering in the Julian Alps. A short stop at Lake Bled on the way makes perfect sense!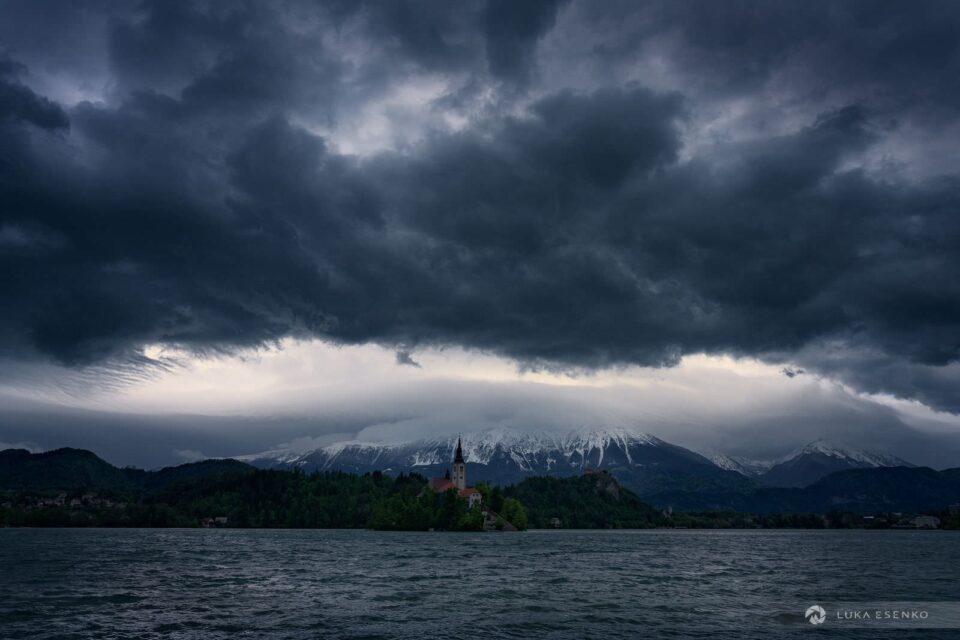 What is the best time of day to shoot at Lake Bled?
Morning is hands down the best time to be there. Lake Bled is situated roughly northeast of the Julian Alps which means it gets early morning light most of the year (except from June to August) and the sun sets behind the Alps relatively early in the day. Mornings are therefore the best time to photograph and it pays to be at the lake an hour before actual sunrise. You'll have a greater chance of getting mirror-like reflections in the morning and mists don't linger long past sunrise. Sunset can be nice as well, depending on the clouds in the background if the water surface is still.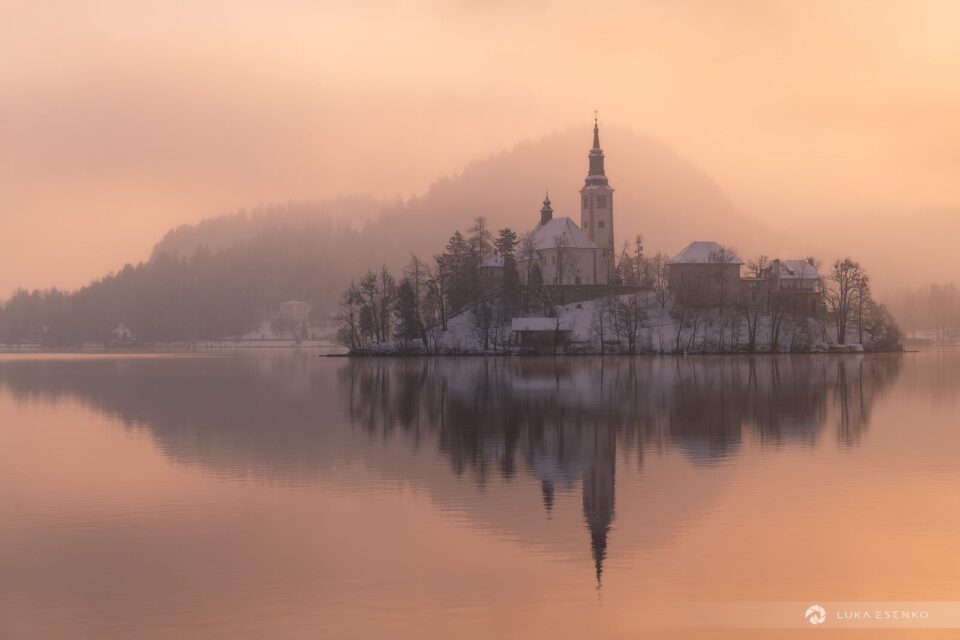 Where are the best spots to photograph Lake Bled?
There are several options that all offer great photo opportunities but let's start with the most obvious – the shore of the lake on the southwestern side.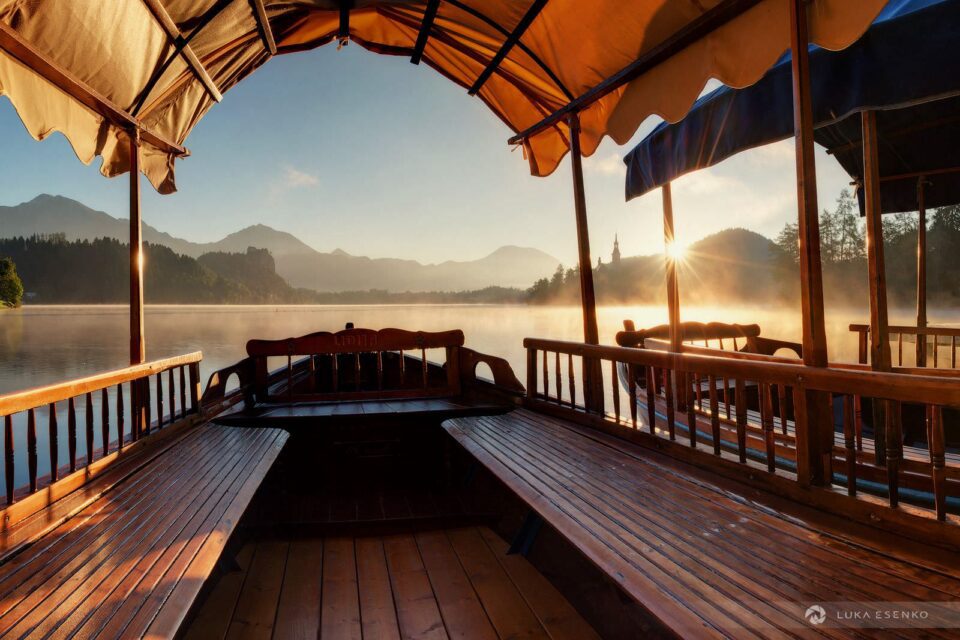 There is a convenient (but pricey) car park at Zaka campsite from which it's just a short walk to the lake. From here there are several options to shoot from the lakeside. Facing the lake, walking to the left will give you backlight which is especially nice if there is mist on the lake. Heading right you will soon reach the wooden boardwalk from where the classic views can be photographed. Continuing along the boardwalk in the direction of Vila Bled you will have more options to photograph and these work particularly well when the sun is up and lights up the island.
If you want to photograph Lake Bled from above, there are a few options. The first is to head to Lake Bled Castle. There is an entrance fee to enter the castle but the views are well worth it. Perched directly above it offers unprecedented views of the lake. Ideally, go as soon as it opens in the morning, or later in the afternoon for sunset.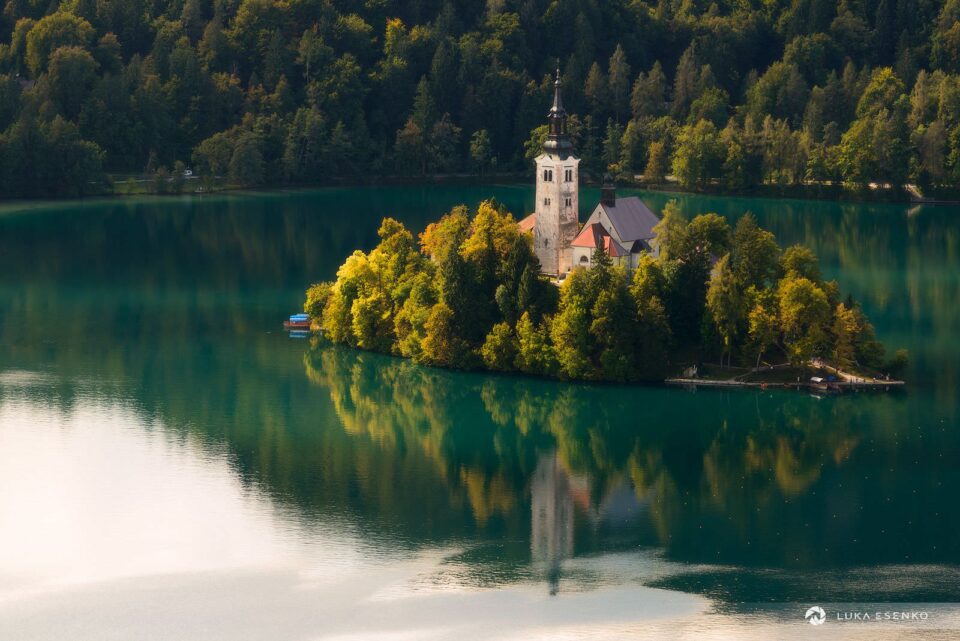 There are two incredible viewpoints on the opposite side of the lake. Ojstrica viewpoint, the lower of the two, is more popular. Perched directly above Zaka campsite, it takes about 20 minutes to walk up. It can be treacherous in winter, so take great care. In recent years this has become a popular spot, so it's well worth arriving early as sunrises and sunsets can be quite crowded up here and space is limited.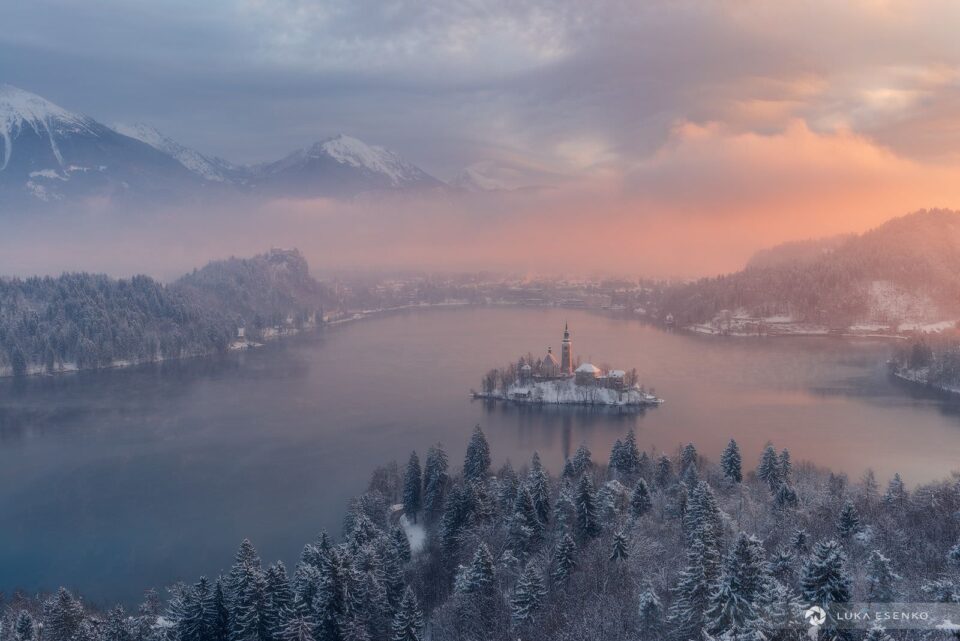 If Ojstrica is too busy and you want to enjoy a more quiet spot, then continue your walk uphill to Mala Osojnica viewpoint. This is much higher up and more difficult to get to. The 45 min hike is very rewarding, both for enjoying the views and for the shots you'll get there. Sunrise and sunset work well from this spot and the blue hour is often nice too.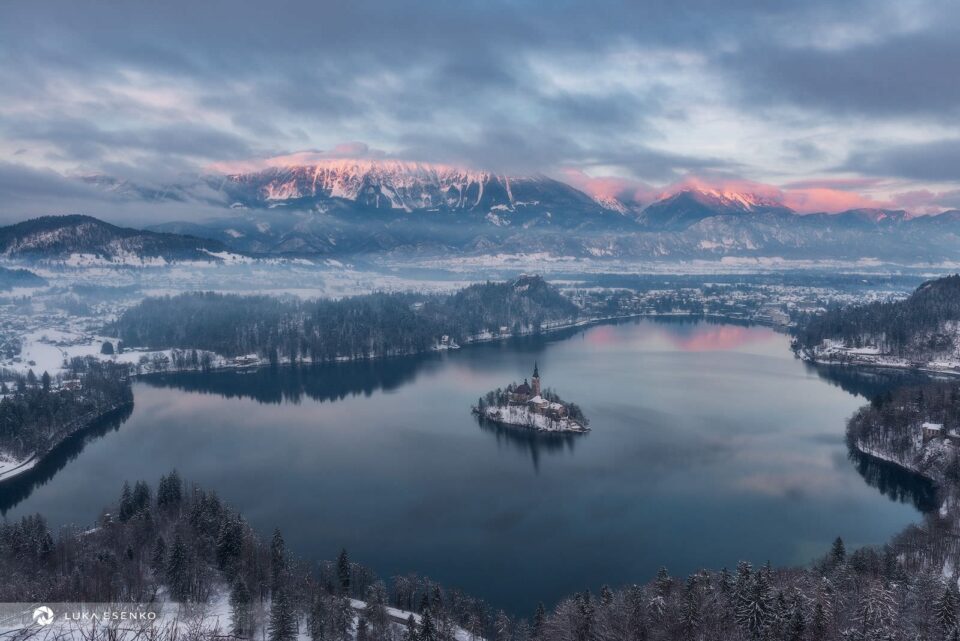 There is another cool viewpoint further away from the lake that requires a car. Gače viewpoint is located about 2 km west of the lake. It can be reached from the road to Pokljuka where you turn into a narrow forest road to reach a clearing in the forest. There is even a convenient bench to rest and enjoy the views!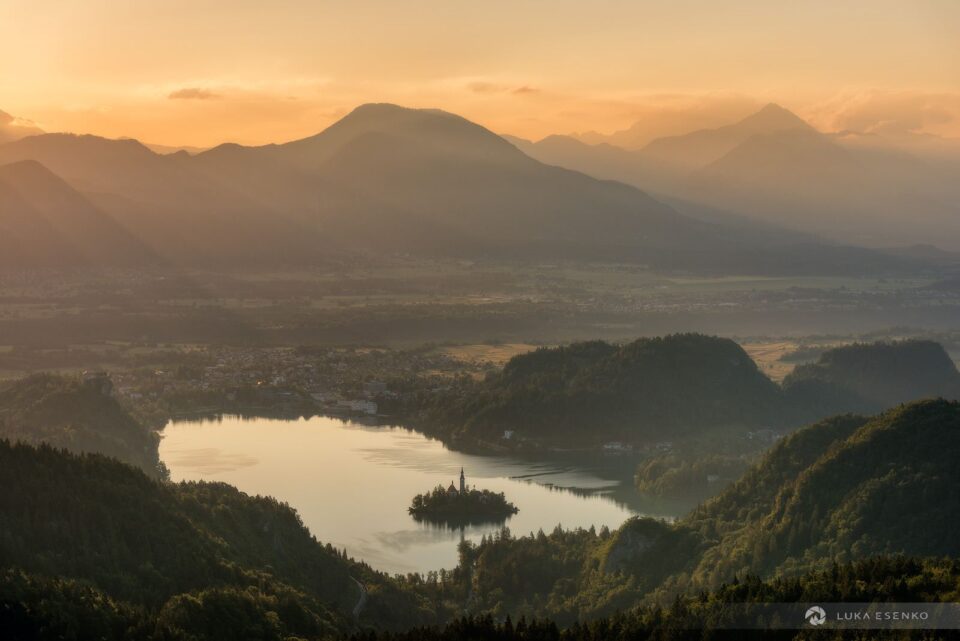 What about some alternative views of the lake?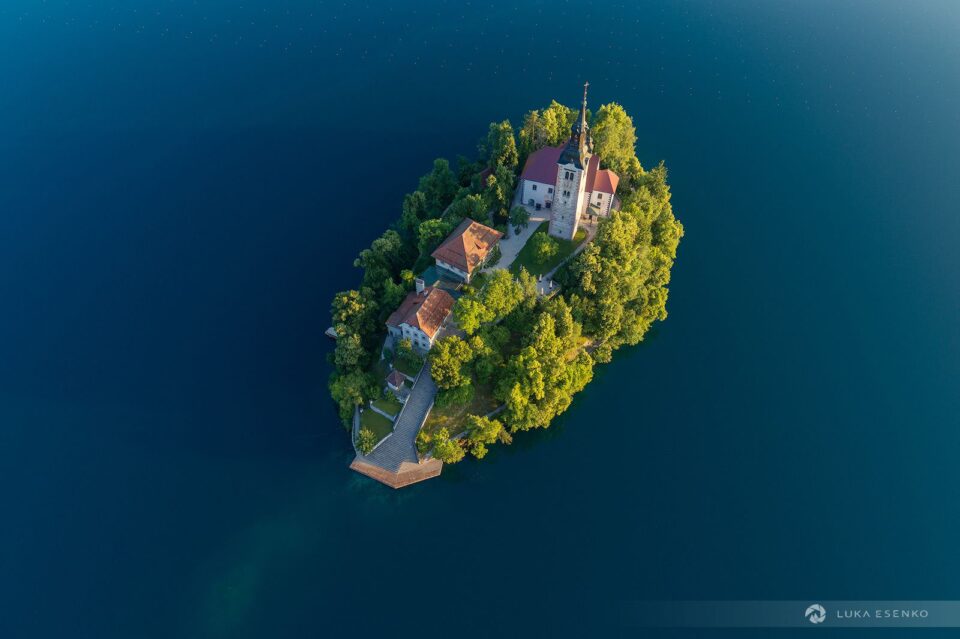 For a different perspective on the lake, try shooting with a drone. There are no specific limitations to flying a drone around the lake, just the usual rules, and guidelines that apply to most European countries. Here is a link to the drone laws in Slovenia.
Once you've got your classic views of Lake Bled from different spots around the shoreline and then some aerial shots from the viewpoints or with your drone, take time to explore the area around the lake and focus on different angles and details that represent this beautiful location in less classic ways.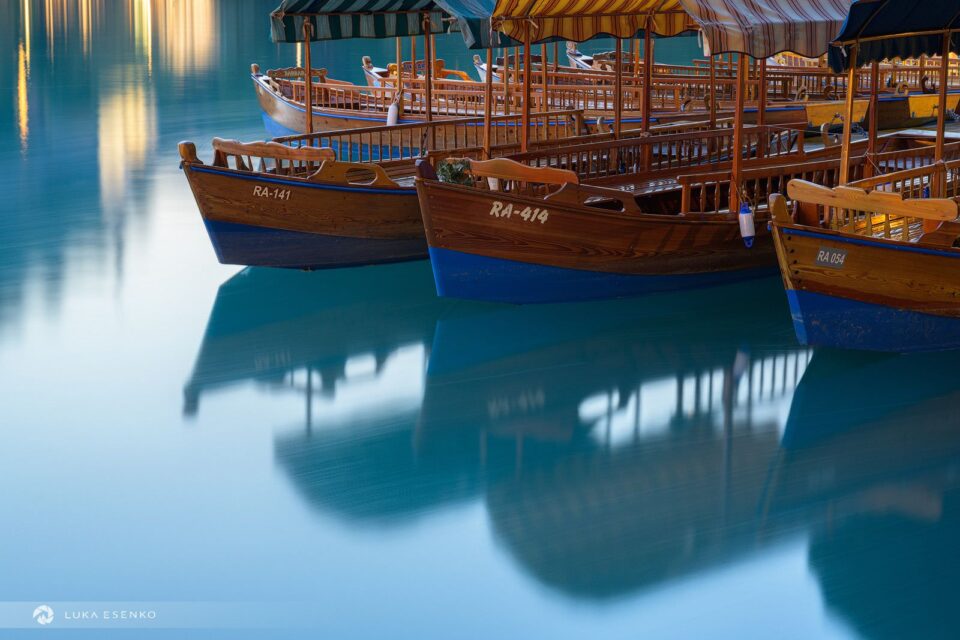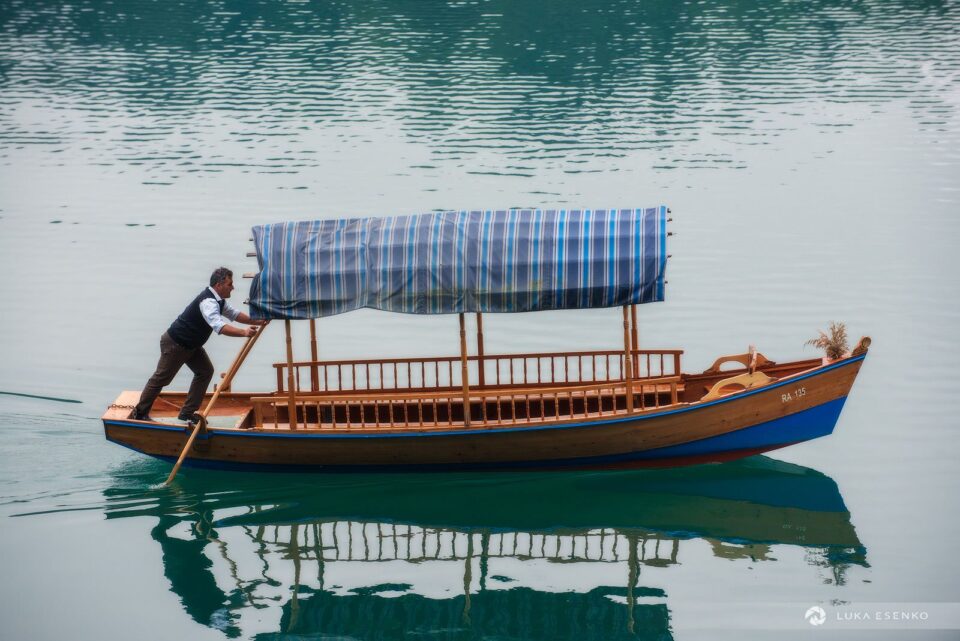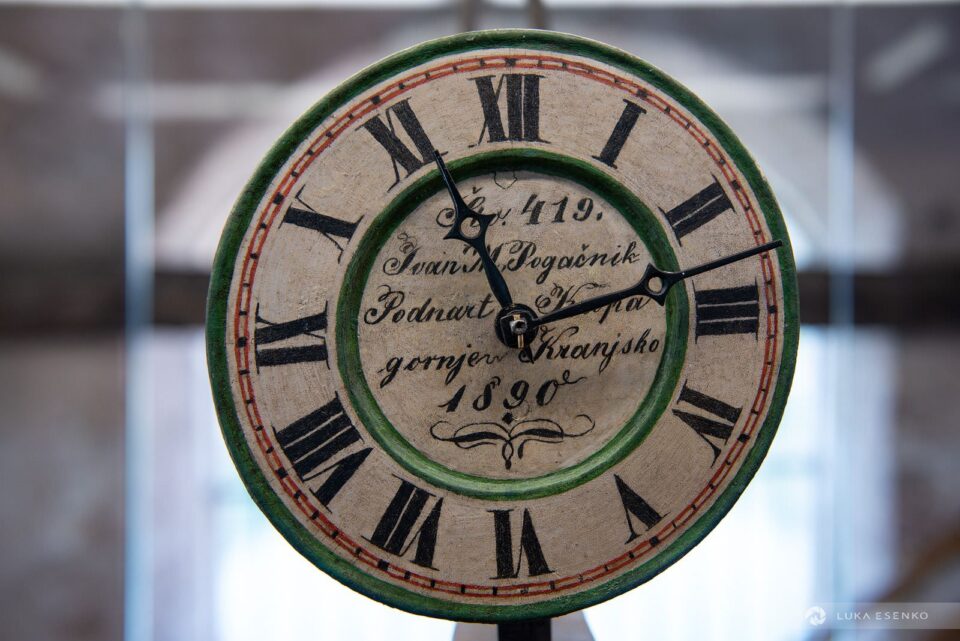 I hope you enjoy my tips on photographing Lake Bled and that they will help you to get the shots you want when there. Slovenia is an unbelievably beautiful little country that has a lot to offer in addition to Lake Bled and its island.
In the vicinity of the lake, there are many other great photo locations such as Vintgar Gorge, Pokljuka plateau pastures, Jamnik Church, Lake Bohinj, Mostnica river. Other amazing locations in the Julian Alps include Peričnik waterfall, Vršič pass, Soča river valley and there are lots more places for keen nature lovers, so do check these out if time permits during your stay.
For precise locations and to discover more amazing places to photograph in my home country, take a look at the guide to the 300 best photo spots in Slovenia that I put together at PhotoHound.
---
This guest post was written by Luka Esenko. To see more of his work, please visit his website.