We are continuing our education series from some of the best photographers in Colorado and this time we are proud to feature Mario Masitti, who is without a doubt, one of the most successful high school senior photographers in the nation, not just Colorado. In this article, Mario will shed some light on high school senior photography and share his technique, style, gear and provide some sound advice for aspiring photographers. We hope you enjoy reading this article and learning from him.
Canon 1Ds-II | 85L at f/1.2 | ISO50 | 1/400s | Existing Light
Who am I? My name is Mario Masitti – I am a 25 year old photographer based out Denver, CO that specializes in high-end High School Senior portraits. This article is aimed towards the amateur going professional photographer who wants to crush their High School (H.S.) Senior Market. If you're on the road to becoming a full time photographer, then no doubt you'll find this piece beneficial. If you're already a professional photographer, I hope you find a bit or two interesting as well.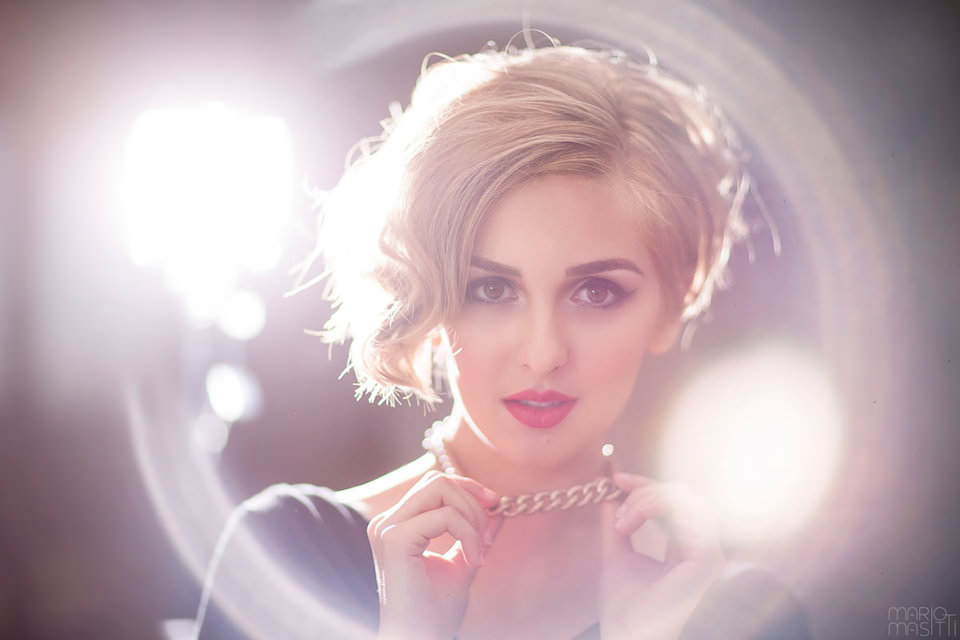 Canon 1Ds-II | 85L at f/1.2 | ISO 50 | 1/200s | ND16x| AB800 at 1:1 Power | Bare Bulb
1) Overview Of My Style, Light, and Gear
Because my style and my work is so simple, I don't place a lot of value on the latest and greatest photography equipment. More often than not, aspiring photographers end up being a bit disappointed with my gear selection. I guess I am not infected with any of the diseases that often plague photographers. With that said, my gear is as follows:
Camera Bag
Canon 1DS II
Canon 5D Classic (Backup)
Sandisk 8GB Cards
Hoya ND Filters
Lighting
Westcott 28, 43, and 50" Apollos
Westcott 50" Reflectors
Computers
MacBook Pro 15" Retina
Apple Cinema Display 27"
Wacom Bamboo
LightRoom 5 / Photoshop CS6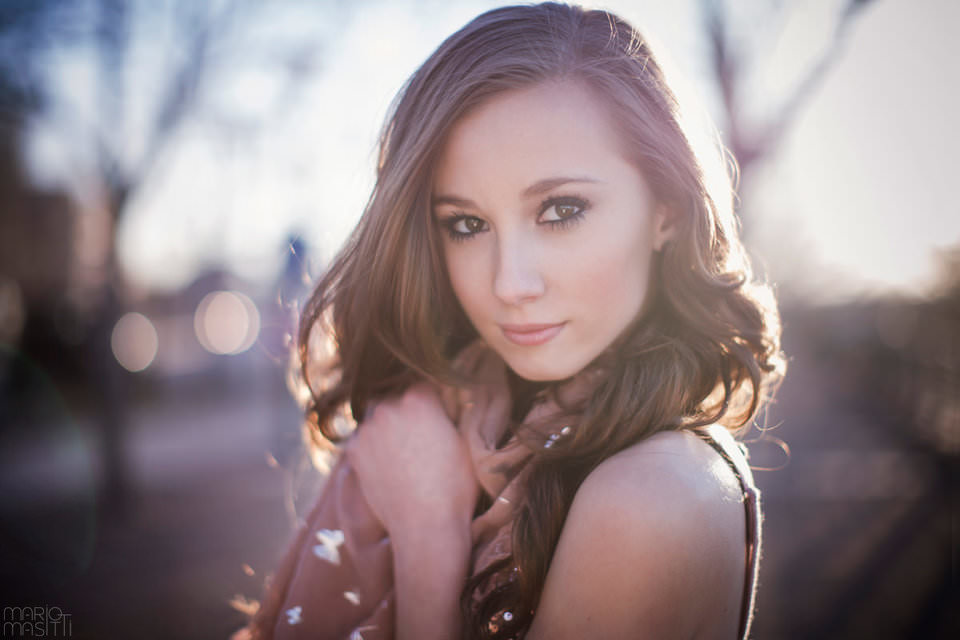 Canon 1Ds-II | 50L at f/1.4 | ISO 50 | 1/640s | Westcott 50" Reflector
My H.S. Senior work takes on notable cues from editorial/commercial work. This means I place a lot of emphasis on clean/non-intrusive light, simple composition, engaging expressions/emotions, with a slight hint of a cinematic feel. I love lighting for lots of reasons, but one of the best reasons is that lighting is one of the best visual differences between an amateur and professional. As you get to scroll through some of my portfolio here, you'll get a sense in how I use light in so many different ways while still retaining many cohesive elements from image to image.
1.1) Sun flare
I love sun flare. I think it creates a whimsical look to images that can create a sense of surrealism while still feeling real enough. Sun flare is fascinating because it's pretty easy to achieve, but it's really hard to become great at it. I love the continuous effort it takes to get better.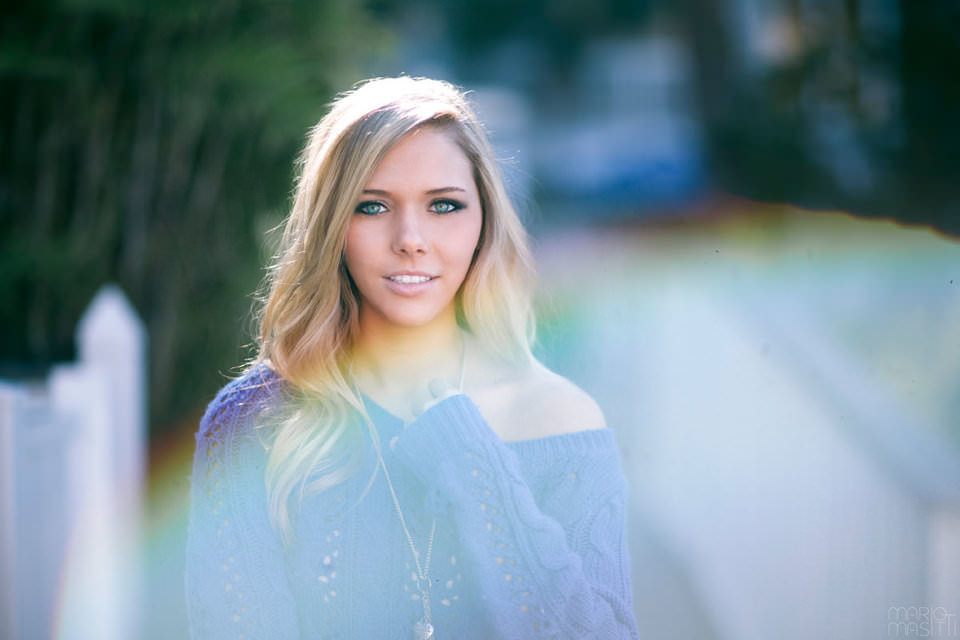 Canon 1Ds-II | 85L at f/1.2 | ISO50 | 1/640s | Existing Light
1.2) Reflector Fill
A nice soft look with minimal shadows looks great on everyone. I often use this style of light when I am doing motion/walking/spinning as I like for the drama of light to get out of the way so my final image is focused.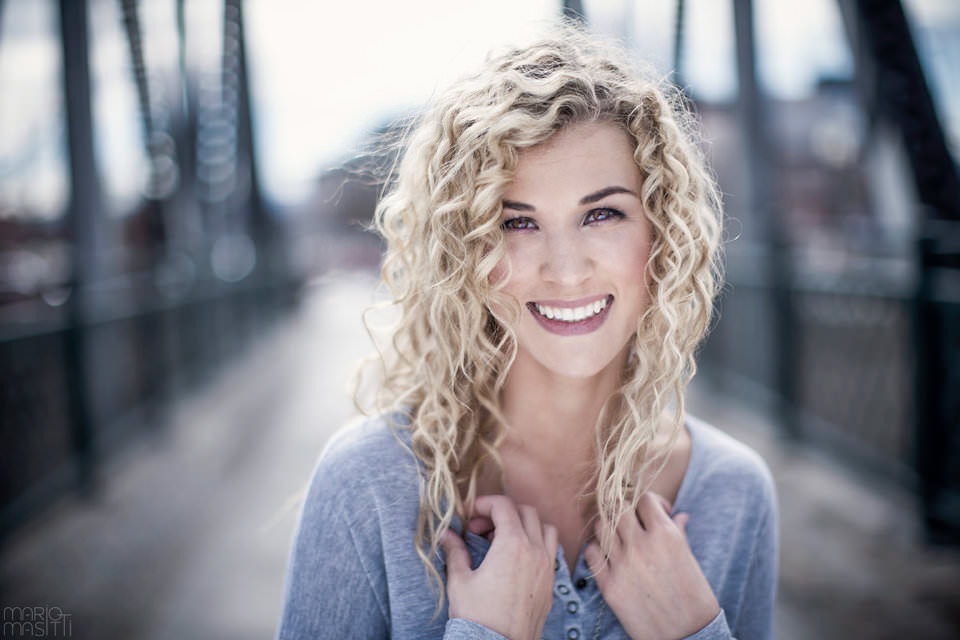 Canon 1Ds-II | 50L at f/1.4 | ISO50 | 1/1600s | Westcott 50" Reflector
1.3) Artificial Light
I love artificial light, and more particularly making it look like it is natural to a various degree.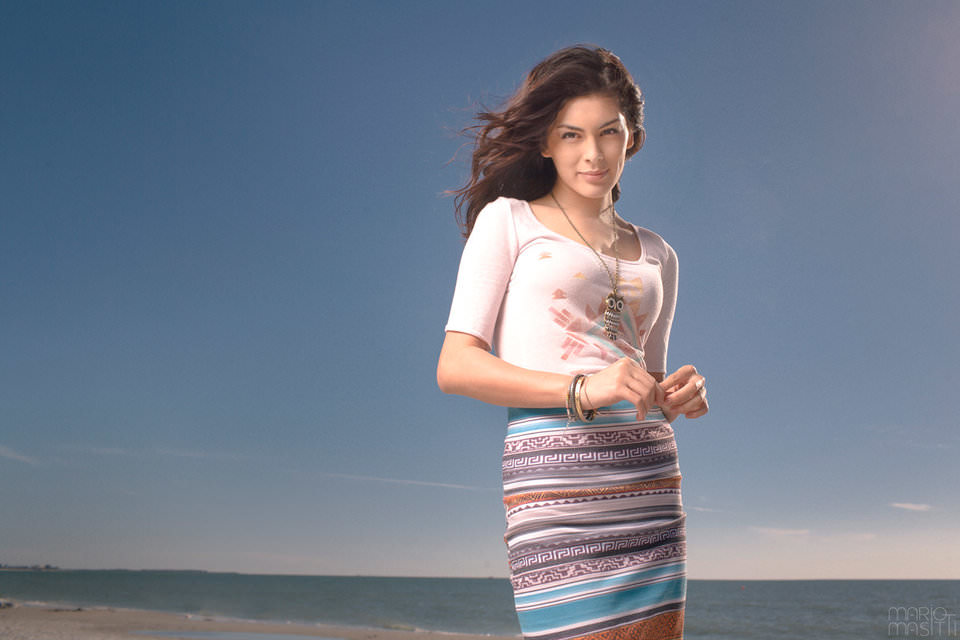 Canon 1Ds-II | 35L at f/6.3 | ISO50 | 1/200s | ND16x| PCB Einstein 640 at 1:1 Power | Westcott 43" Box | Westcott 50" Reflector
1.4) Breaking Rules
Sometimes the most interesting photos, or some of my personal favorites, are ones where the rules are broken. So in a way, I like to 'mess up' when shooting to find new ways to create something different.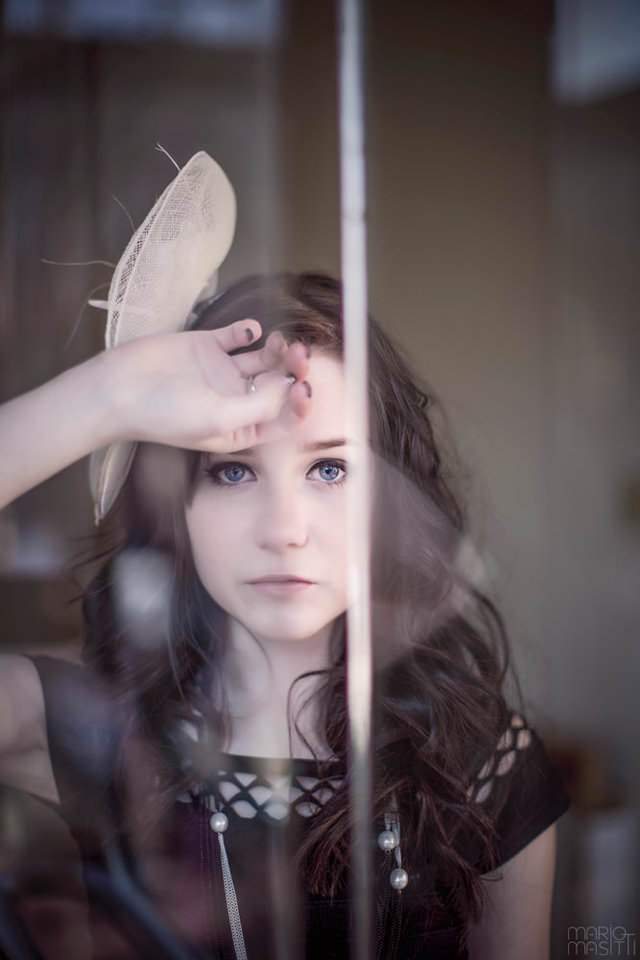 Canon 1Ds-II | 50L at f/1.2 | ISO50 | 1/200s | Existing Light
There are a few things that are inevitable over the next 5-10 years. Cameras will get better. Lenses will get better (albeit not as quick). Processing will get better. But light isn't on this same path. So if your advantage is processing (trendy action, textures, etc.) technology will replace you. If your advantage is having a nice camera, then technology will replace you.
If your advantage, however, is beautiful light – engaging, interesting, spectacular light – that is something that technology will not easily replace and you have created an advantage already. With how quick photography is evolving, this is more important than ever.
2) Creating Separation In A Saturated Market
The common opinion is that the photography industry is saturated. I disagree. If you do everything different, then your market is not saturated. Simple concept right? When I began photography, I found that the mainstream photography was very saturated. A common H.S. photographer could be described as: selling digitals, shooting with the trusty 70-200, posed against a brick wall, provocative outfits, all sealed with some sort of Photoshop texture. In a way, THAT market is absolutely saturated.
To create value and differentiation, the simple answer is to determine what your market is doing and do the opposite. For me this meant selling fine art prints, shooting with creative lenses such as the 35 and 50L, create dynamic posing, and using clean commercial/editorial inspired light. Because I shoot H.S. Seniors, my clientele and I share a commonality of wanting to be different. If I were shooting traditional portraits of Royalty than being unconventional would not be high on my list.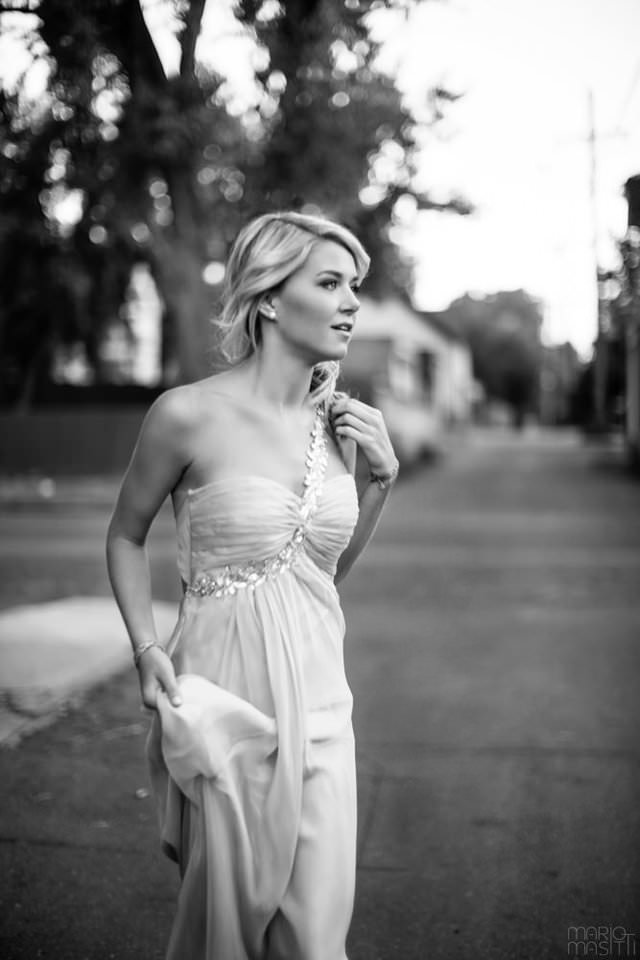 Canon 1Ds-II | 50L at f/1.2 | ISO125 | 1/200s | Westcott 50" Reflector
3) Specialize!
I feel like there are many articles and books that discuss the advantages of specializing and they are far more powerful than what I have to say. With that said, it is easier to start with one smaller market and then expand out as you're ready. I shoot female H.S. Seniors only (and even that description is pretty general in comparison to my actual client). 90% of my revenue comes from this, and it is very obvious (website, social media, advertising, etc.) that this is all I shoot. It's not to say that a photographer can't become specialized in a handful of areas, but let that expansion be natural.
It helps to be passionate about what you're shooting. I admire the psychology and social pressures that H.S. Students go through, and getting to create a positive experience for them despite the typical tensions is ultimately why I love what I do.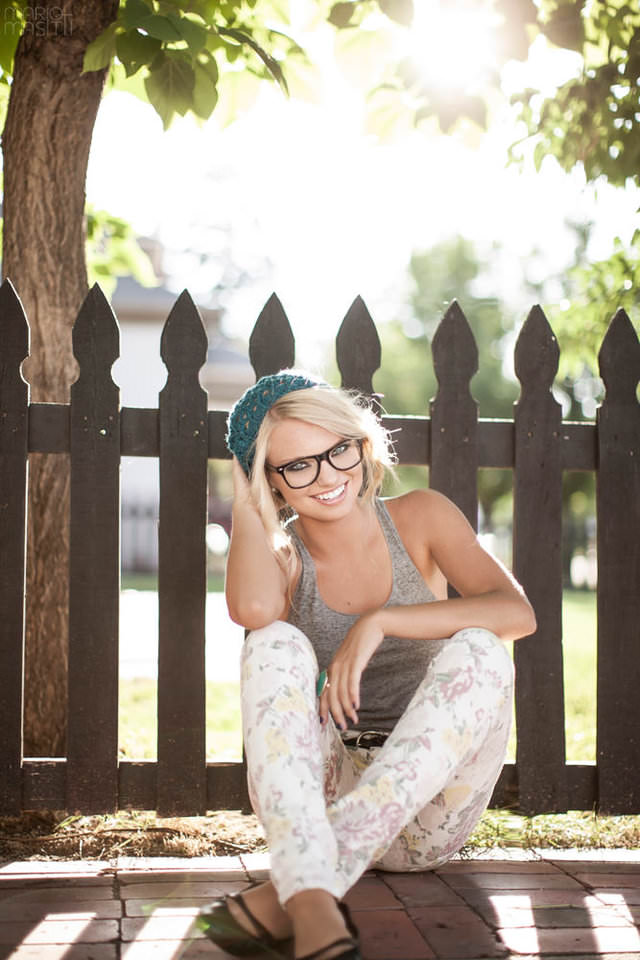 Canon 1Ds-II | 50L at f/1.2 | ISO50 | 1/500s | Existing Light
4) The Importance Of A Brand (With A Hint Of Marketing)
I love branding more than most people. I don't only love branding, but I love the concept of it. I love the impact and power it has. And I love that there are so many different layers to branding beyond the visual obvious. While working with my designer on building my brand, I was able to define my total brand for myself and my business. Despite my re-branding being more than 3 years ago, I love how relevant it still is.
Besides the obvious deliverable my clients receive (photography / images / products), I also create a radical experience during the session. That can be really hard to convey but it's such an important piece of my brand. Despite many photographers describing their sessions as 'really fun', I knew I had to do something dramatically better (or at the very least, dramatically different).
The immediate answer was a video marketing piece. My sessions feature lots of motion, lots of laughing, and lots of interaction. Furthermore, because I work with such short lenses, a video would show the dynamic of a shoot really well since I am in such close proximity with my subject. I sat down with my extremely talented videographer Michael Sasser to talk about my goals, and we created a fantastic piece that really conveys to my clients what my shoots are about. Not only that but the video embraces so many aspects of my brand that I wanted to convey.
https://vimeo.com/39178639
As you decide on your marketing and advertising efforts, find the mediums that work for you. For a box studio shooter that does Pose A, Pose B, and Pose C – a behind the scenes video makes no sense. There's no engagement, no interest, and might very well work against you.
There's a cohesiveness that is driven deep inside of me. It's the idea of simplicity and focus. I have learned to embrace this rather than 'fix it'. My work, my branding, my marketing, and even myself as a person (the way I dress, what I drive, where I live, and more) encompasses this central idea. This idea is ultimately delivered to my clients. There is no confusion about who I am, why I do what I do, or how I do it. So embrace your inner brand and allow your art, your business, and your marketing to be influenced.
5) Finally
Do what you want and forget the rest. Don't be afraid to go against the grain and make mistakes. Don't be afraid to make money. And enjoy. Much of being a photographer is about the journey and not the destination.
Find Mario Online
Web: http://www.mariomasitti.com
Facebook (Fan Page):
Facebook (Personal): http://www.facebook.com/mariomasitti
Twitter: https://www.twitter.com/mariomasitti
Instagram: https://www.instagram.com/mariomasitti/
Vine: vine://user/912902783349432320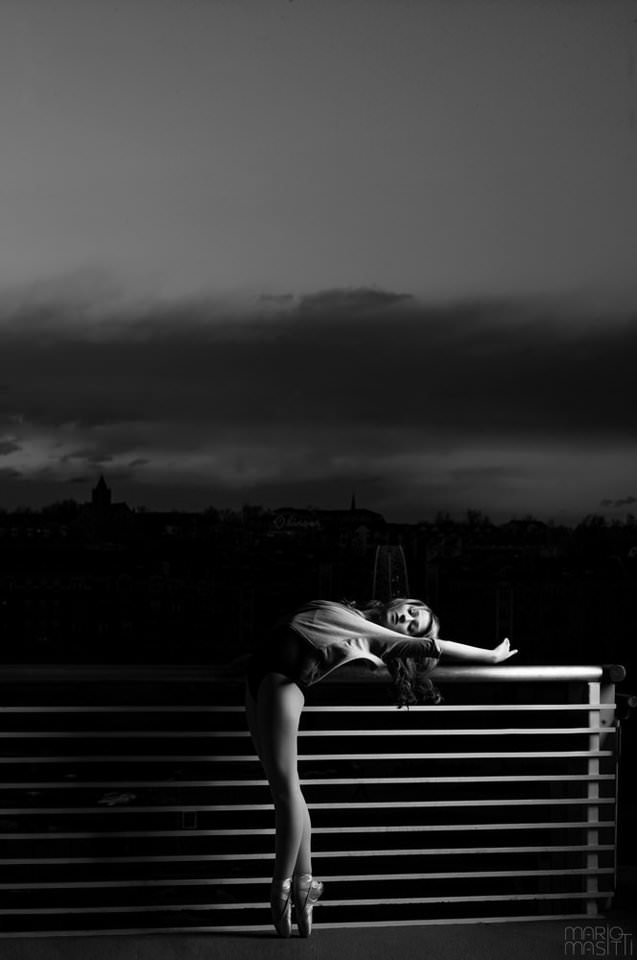 Canon 1Ds-II | 85L at f/11 | ISO50 | 1/50s | AB800 at 1:2 Power | Westcott 50" Apollo | Vagabond Mini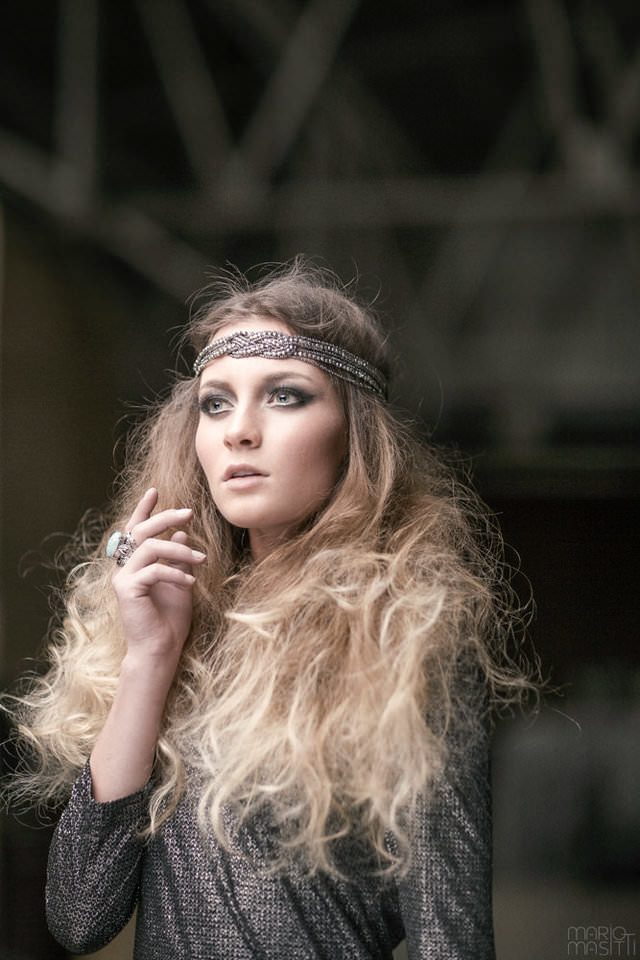 Canon 1Ds-II | 85L at f/1.6 | ISO50 | 1/40s | ND16x | AB800 at 1:2 Power | Westcott 50" Apollo | Westcott 50" Reflector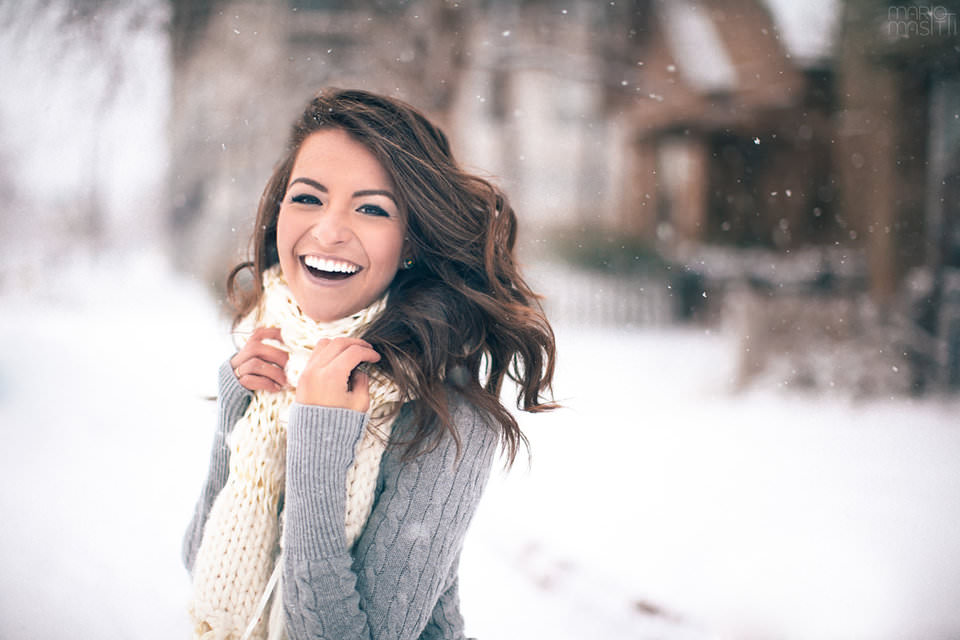 Canon 1Ds-II | 50L at f/1.2 | ISO50 | 1/2500s | Existing Snow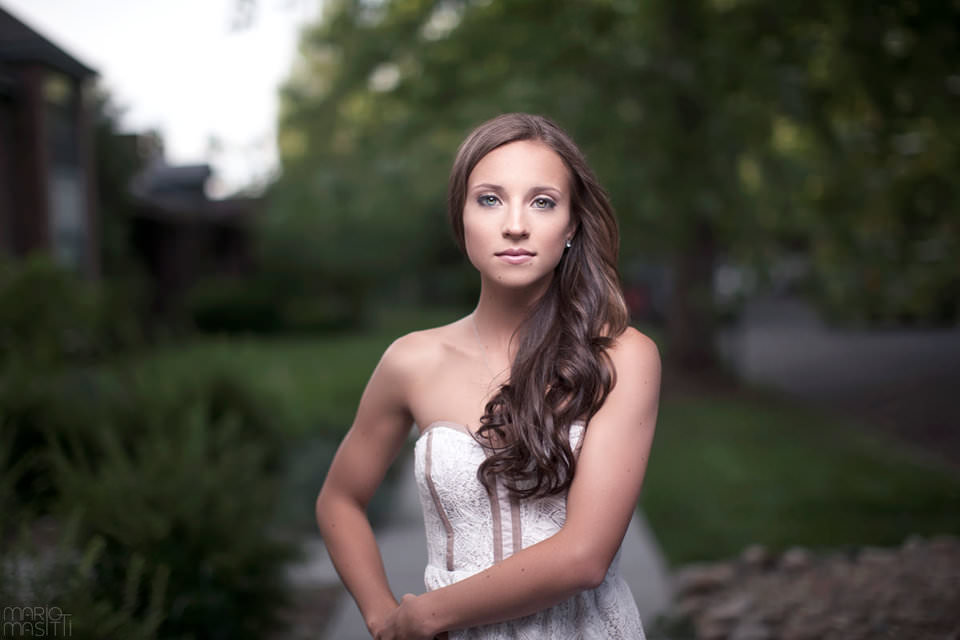 Canon 1Ds-II | 50L at f/1.2 | ISO50 | 1/125s | ND8x | AB800 at 1:4 Power | Westcott 43" Apollo | Vagabond Mini