Aviation photography is definitely more challenging and creative than one might think at first glance. But it's one of the most rewarding and simply fun type of shooting I do. Basically, there are two kinds of airplane photographers: those with airfield/aircraft access (airport workers, pilots, commercial photographers etc) and those without (all the rest of us). This is for all of us peering through a fence or piece of dingy airport glass at those exciting flying machines and trying to photograph them. And while I could write on and on about technical requirements, this article focuses more on the inspiration and photographic possibilities with airplanes and airports. But feel free to leave your questions or comments below and I will do my best to answer them!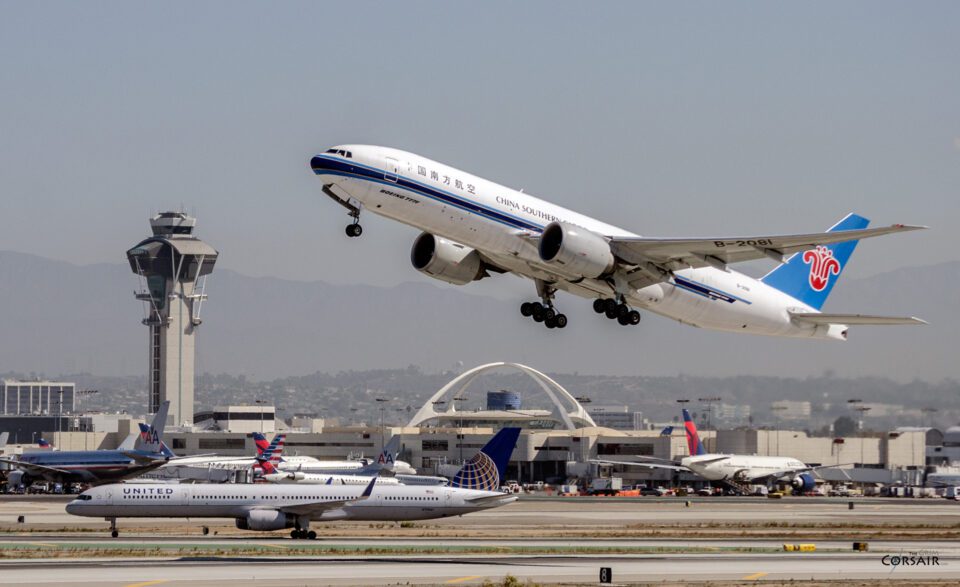 1) Why Photograph Airplanes?
I love planes! Seriously, like any other photographic specialty, the best images come from a love of the subject matter. Airplanes represent movement, power, strength, freedom, engineering, and of course, adventure!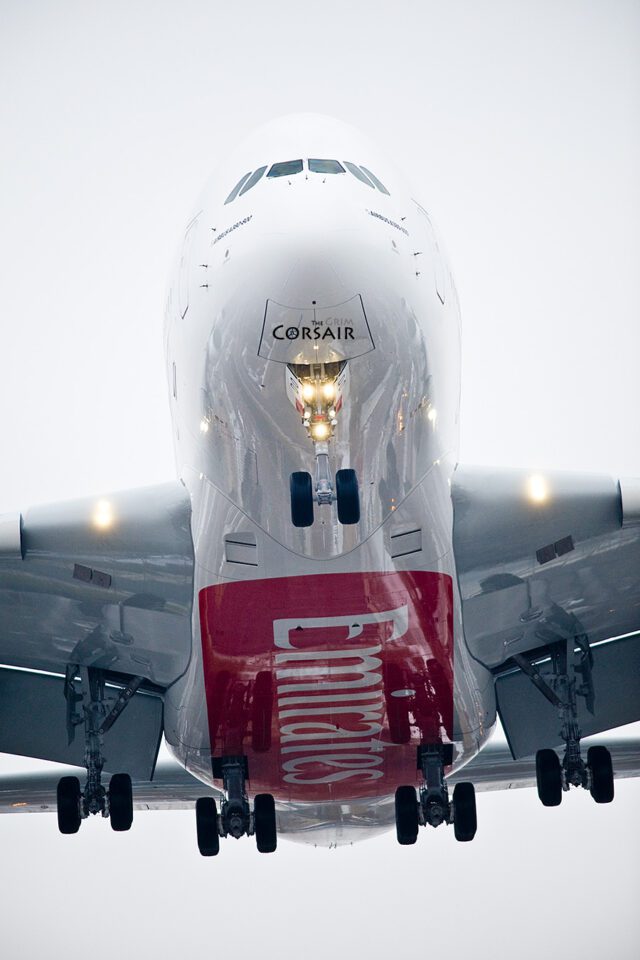 Those of us who shoot planes can usually trace our interest back to childhood, where taking flight during family vacations, building model planes, and watching movies like "Airport" inspired an appreciation of the big metal birds that roar like thunder over our heads.
2) Where Do I Find Airplanes?
At the airport! Most of us fly for work or pleasure at least once a year and you can easily fit in some shooting during those long connections in far-away cities. If you have a layover, remember to carry a camera with you so you can pick up interesting action shots of the Ramps and all the service vehicles around the planes. You also can get good takeoff and landing shots from some airports, like Sydney and San Francisco. But you don't need to fly to or live near a major airport. In fact, the smaller the airport, the more likely it is that you'll get closer to the action. And it can be easier to make contacts at small fields with the local pilots and operations staff.
Airshows and Fly-ins are one of the best places to get really up and close and personal. You get to see the planes in different light as the day goes on, AND you also get flight shots during the flying demonstration. There are hundreds of airshows every year around the world, with England and America hosting many of them.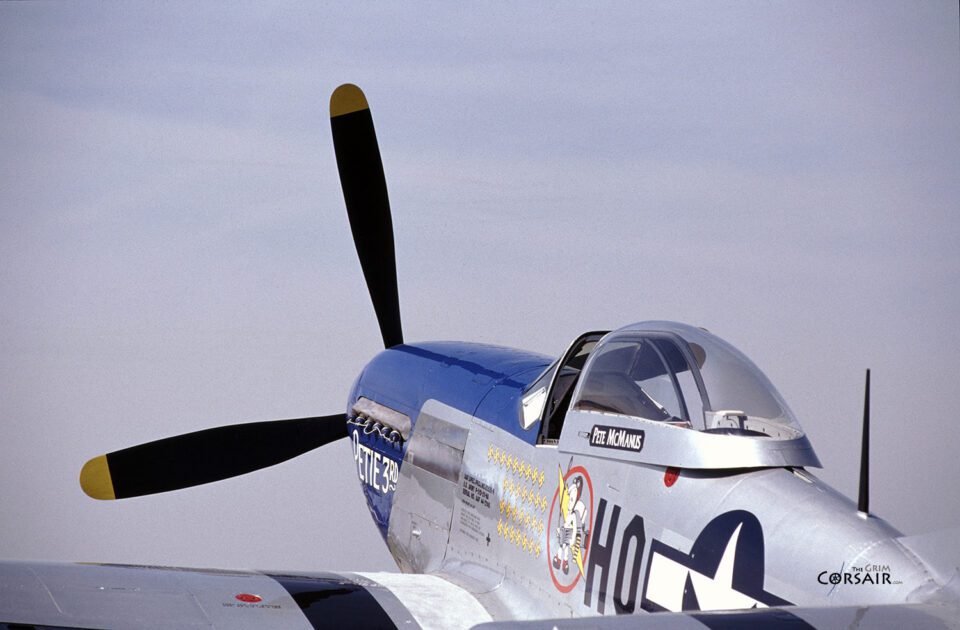 Google Maps provides an invaluable resource of the roads and lands around an airport. Even better are avgeek "spotting" websites, which have already mapped out the prime spots and include tips on parking, nearby washrooms and fast-food locations, and other useful information. They can also advise you on the ideal lens choices from various spots around the airport.
3) What Makes a Good Airplane Photo?
In a word, Emotion!

Airplanes, like people, come in all shapes, sizes, and colors and these can photograph in many different ways. You can shoot takeoffs, landings, taxi shots, close-ups, blue-sky puffy-cloud shots, and every once in a while some ethereal magic-hour shots. And don't forget the people working in and around the planes too! Their stories and images are just as fascinating as the planes.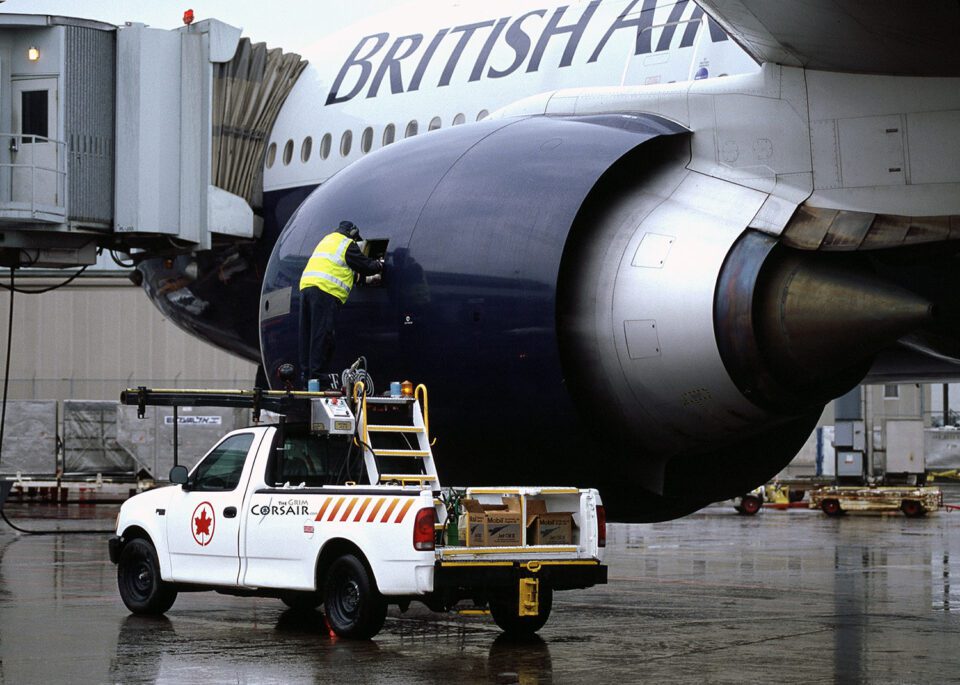 To the casual observer though, airplanes tend to look a lot alike so the challenge can be to produce an image which really highlights what attracts you to the airplane and shows your artistic "intent".

By this I mean the image could focus on the reflection of American Airlines older bare metal panels, the texture of the rivet-lines on a Warbird at an airshow, condensation trails in misty weather, the mass of a big GE turbofan engine, or the romance of a departing 747 silhouette against the sunset.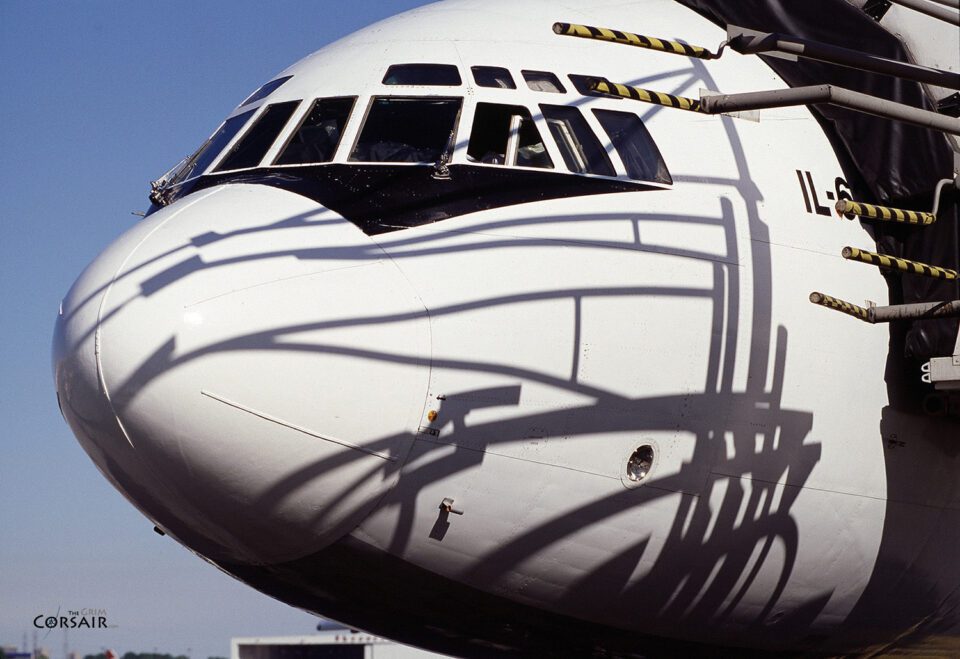 You can even wind up with some fairly abstract images depending how you handle the different elements. As with any good picture, it's all about how you handle things like color, shape, textures, lines, patterns, negative space, and overall composition.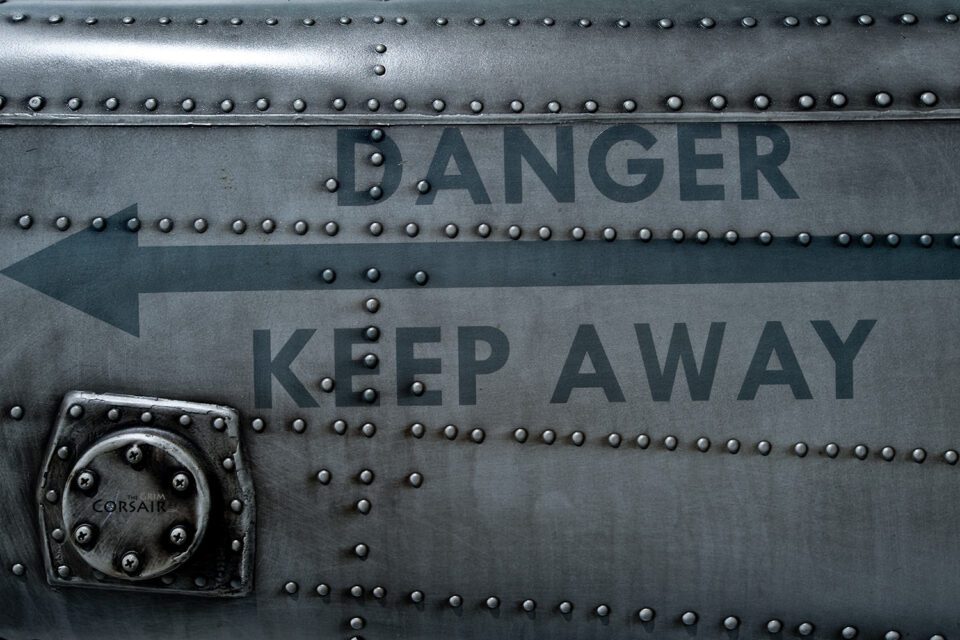 Many of the shots simply come down to taxing, takeoffs, and landings since this is where most of the action is!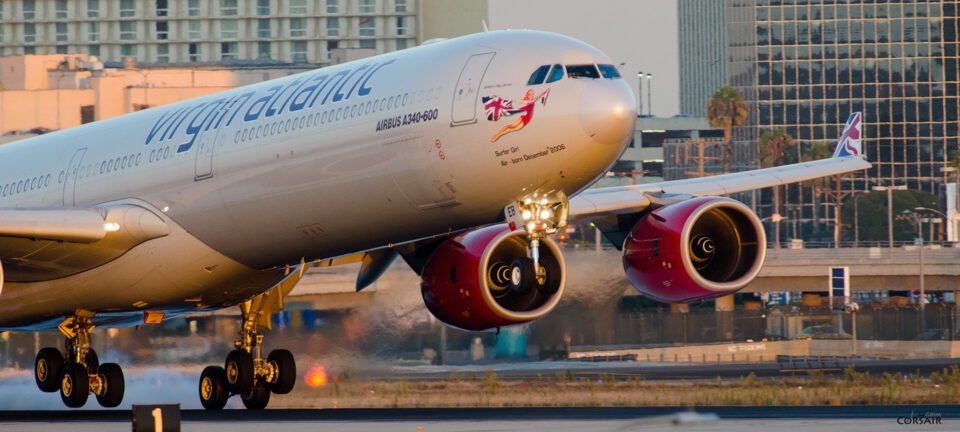 4) What Equipment Do I Need?
Ideally, you would have a camera system that offers both "normal" lenses all the way up to super-telephoto for those times when you're just too far away from the runway. I tend to shoot with a 200-500 at the fence, but I will also carry a short zoom like a 16-80mm or a 55-200mm if airplanes are taxing in front of me. Inside an airport terminal a wide or super-wide would also be extremely useful. The key as always is knowing your camera and being able to capture frames in fast-moving or changing conditions with confidence. And while having a high frame-rate camera body with long fast lenses is very useful, you can still get great images with a beginner body and kit lenses. Airport lounges and viewing areas, like at Amsterdam's Schiphol airport, can be great for close-up taxi and ramp shots.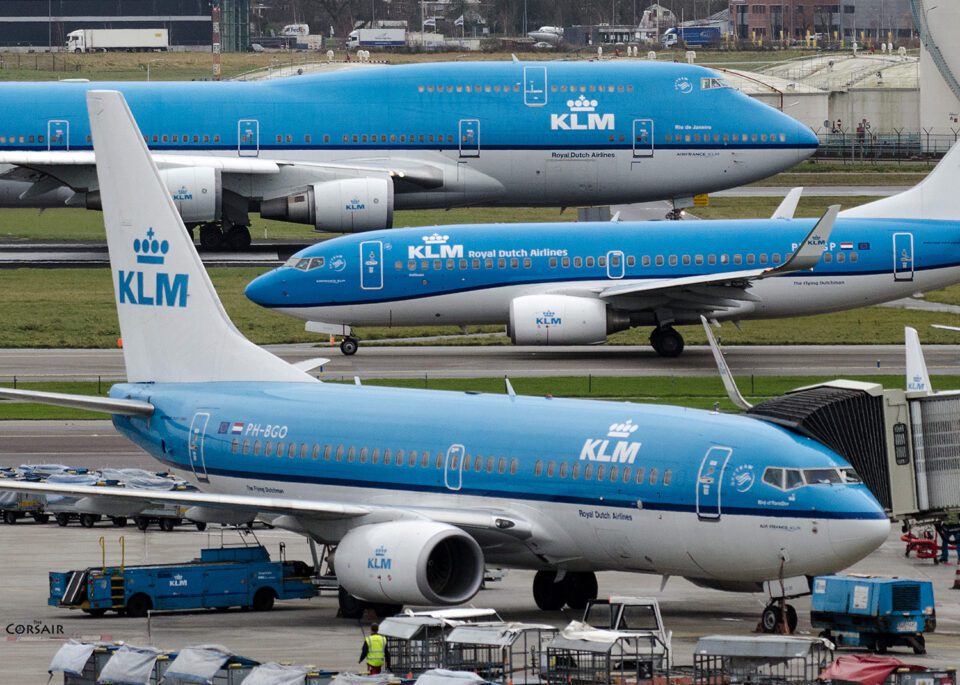 5) How Do I Shoot Takeoffs and Landings?
For many shots, the key moment can be when the airplane rotates and lifts off its wheels, or just touches down in a cloud of smoke. Ideally, you'd want to be ahead of the plane so you get a facing view. This means positioning yourself perhaps 1/3 down the runway from the landing end, or for take-offs anywhere from midway for smaller planes, to ¾ of the way for large airliners. Considering a modern runway can be over 10,000' long, that's can mean a lot of walking to get the best angle but it's so worth it.
Be prepared! Check and re-check your focus with test shots, check your exposure in tricky lighting, and shoot as many frames as you can. Having a camera that is at least 7fps is ideal. Later, edit them down to one shot considering peak action, sharp focus, and clean background. Also when a shot doesn't work in the full-frame, sometimes I can pick out a more tightly-framed image of something cool within it, like a wing or engine.

6) How Do I Get Clean Backgrounds?
Try to plan ahead and anticipate! Avoiding poles, ugly buildings, wires, and anything that detracts from your image can be a pain. For moving aircraft on the same runway, learn when to press the shutter as you follow them and shoot in between obstructions. Check your results before the next plane. Large obstructions, like ugly buildings, can only be minimized by moving your position. When framing up taxiways, plan ahead and take multiple shots around the perfect zone. Then edit down to the cleanest shot.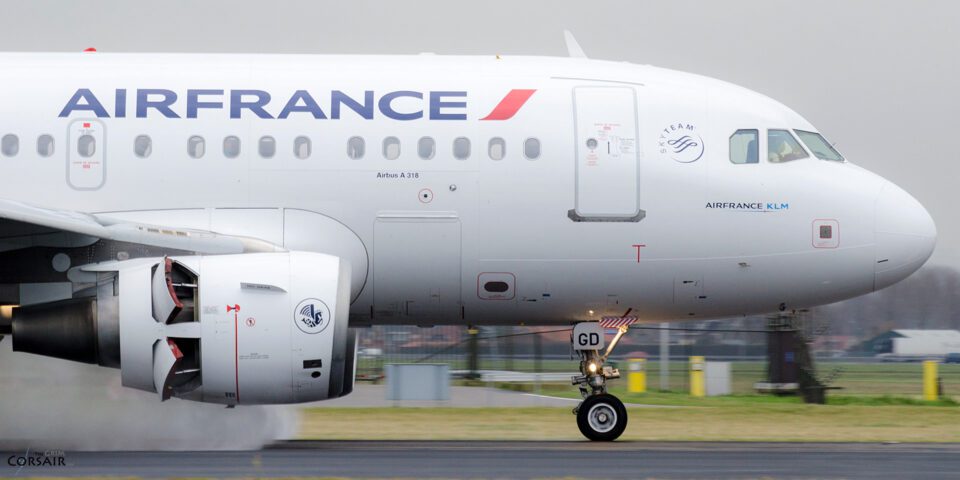 7) How Do I Get Cool Bad-Weather Shots?
Go out in bad weather! Seriously, a friend of mine broke into the stock photography business by shooting at Boston Logan airport only on bad weather days when no one else was. He built up an impressive portfolio of powerful images that an agency was willing to take on. This was a side-business for him but soon after he wound up getting hired to shoot the final A6 Intruder cat-shot on a US Navy aircraft carrier!
Brooding dark skies and dangerous clouds really add a lot of drama to otherwise repetitive blue-sky landing or take-off pictures. Mind you, it doesn't have to be raining where you are standing to give the impression of a thunderstorm, it just has to be in the background. Just make sure to always stay safe and take cover if lighting is around!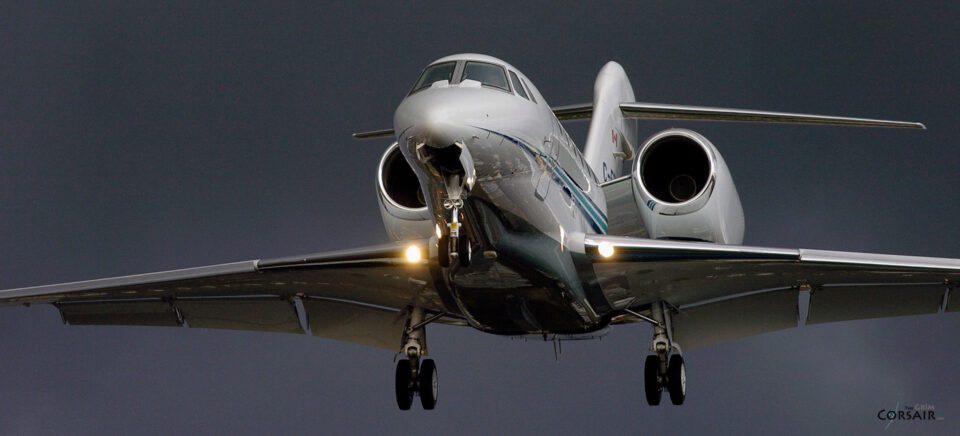 8) How Do I Know if my Favorite Airplane is Arriving Soon?
I use an app called FlightRadar24 which is better than web-based flight trackers as it seems to show aircraft almost exactly in real-time. Once you see which runways are in use, you can see whats lined up for your runway, what's circling in the distance, and what's approaching from over the horizon. You can browse any airport's arrival and departure board and plan your bathroom breaks accordingly. I use it all the time and just before or after I photograph a plane, I take a screenshot of FlightRadar24 with that plane highlighted. With that in hand, I can later add the aircraft number and route to my captions for extra interest. Flight Tracker apps will also show aircraft that are diverting due to an emergency so you can be ready for those photos too.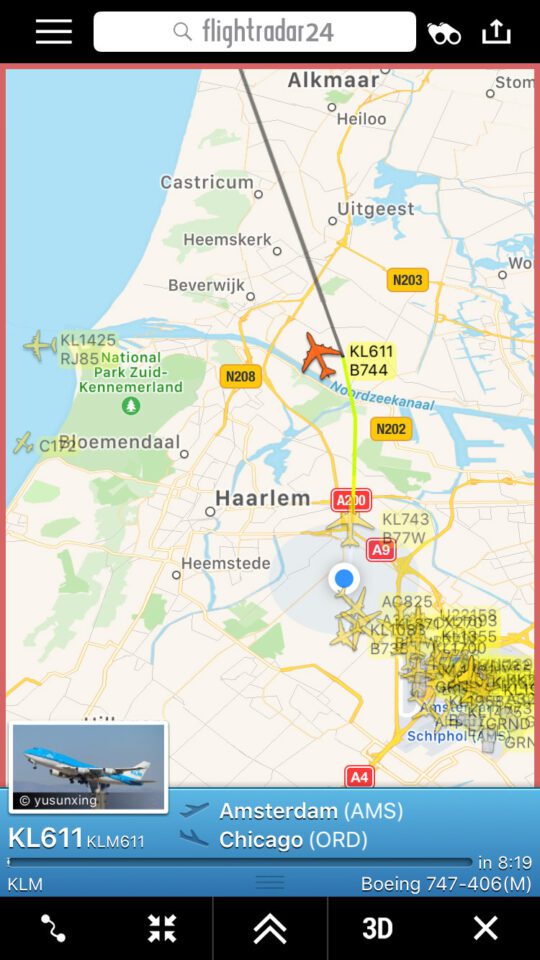 9) How Do I Edit and Display Only my Best Images?
Post processing would be a whole separate post, and I am far from expert at it, but I am guided by a few basic principles. I'm fairly ruthless in editing. I try to pick only the best images with peak action, sharpness, atmospheric effects, clean backgrounds, editorial interest, or just that indefinable 'Je ne se qois'. Some shots can be saved, others can't. With color, I don't usually stray too far from realistic but you can certainly play with vibrance and saturation to make something pop! Black and white can sometimes add a little sizzle or intensity.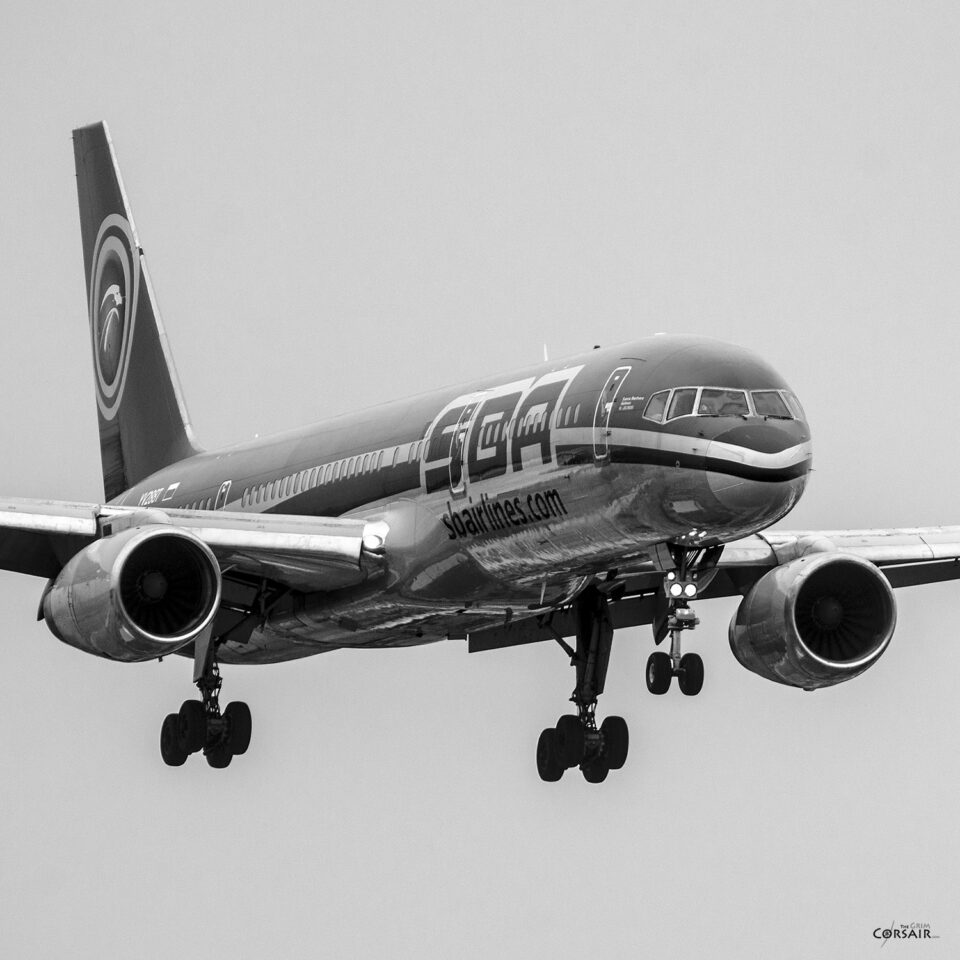 I also don't publish several pictures from the same sequence, say of a landing, unless something pretty dramatic is happening. When you show off very similar pictures, I think you weaken the power of all of them. Pick one and let it stand on it's own. This is one of the most difficult lessons to learn in any kind of photography. I do shoot a ton of frames! With a 7 or 9 fps camera I might wind up with 500 or 1000 image files after just a few hours. In the end if I'm lucky with the light and focus and activity I may produce a half dozen finished images that I think are worthy of being shown to others. Don't get discouraged and always try to improve. In time you will!
10) How Do I Get Even Closer to Airplanes?
Find out where the smaller airports in your area are and visit them. Security is less intense and people are friendlier when you show interest in what they do and what they fly. Private pilots may love to see a great shot of them landing their own Cessna or Piper! Don't forget airshows and fly-ins. Perfect for getting close to rare and interesting aircraft you won't often see at major airports.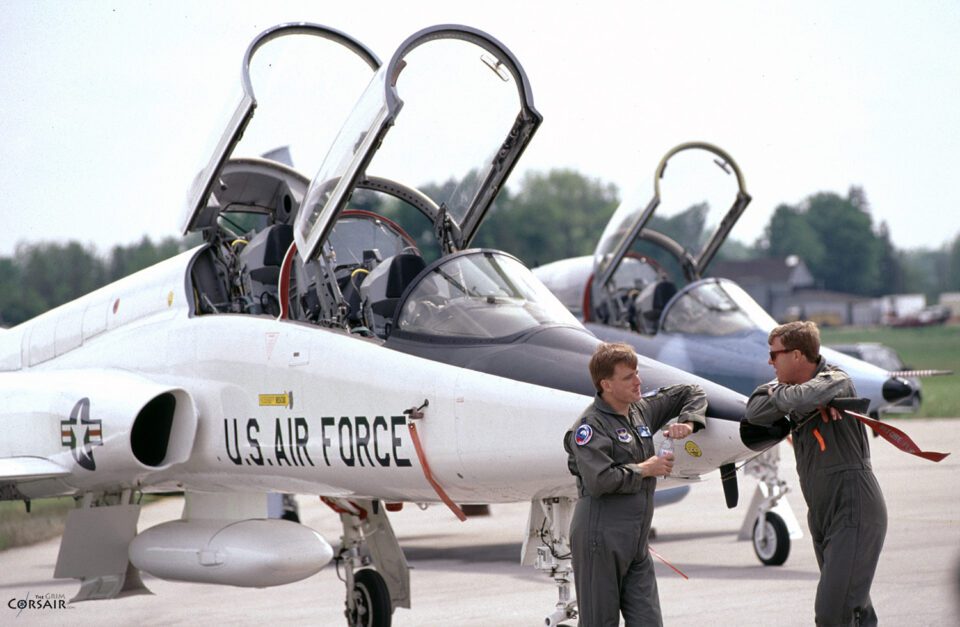 You can also visit or join a warbird museum or restoration society. In exchange for volunteering you get invaluable access and amazing hands-on experience with wonderful machines and sometimes even free flights! And finally, you can take a familiarization flight at your local airfield. Fam flights are usually in the $50 – $100 range and a great way to get out on the ramp and up in the air. Good shooting!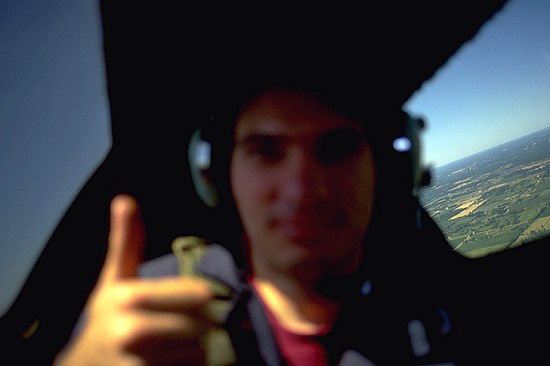 ---
The Grim Corsair lives in Toronto and shoots anything that moves including planes, trains and birds. He has worked as a motion picture camera assistant, an aircraft refueler, and now works in Law Enforcement as a Special Constable. He is about to attempt a 3-week around-the-world trip flying exclusively on Boeing 747 aircraft. You can follow him on his blog and/or Instagram at TheGrimCorsair.com. All comments welcome!