A while ago, I wrote an article giving tips on buying used lenses. In this follow-up on how to buy used DSLR cameras, I will try to give some advice on how to buy the other part of a photographer's kit – the camera itself. You will see that many of the lens buying guidelines are also applicable here, so lets not waste any more time and get started!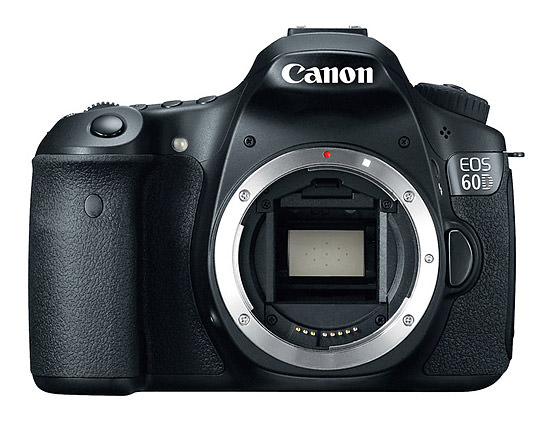 Why Buy Used Cameras?
Just like with lenses, we don't always need or can afford the latest and greatest. Certain cameras, such as the now discontinued Nikon D700 or the soon-to-be discontinued Canon 5D Mark II (B&H has it for $1699 brand spanking new, which is a steal), will hold a lot of appeal for at least a couple more years in the used market. Because of that, they make a great choice as entry FF models (I'm quite sure I will be using my D700 for a while even with the Nikon D600 and the D800 around) or even as backup cameras. There is an even larger market when it comes to entry-level DSLRs, such as the Nikon D3100, which can be bought very cheaply and be a great learning tool, even exceeding some old semi-professional models in image quality.
It is also quite common to see many professional, amateur and even beginner photographers purchase the latest equipment as soon as it becomes available and sell older gear before it starts to lose value. That, in turn, gives other photographers a chance to upgrade to previous-generation gear (which, mind you, is still very much up to quality standards) and save a lot of money.
If a Used Camera is On Sale, Does It Mean it is Defective?
If you've read my lens buying article, you probably know the answer to that question very well. In short – no, most often it doesn't. There are many reasons why a photographer would be willing to sell a camera: upgrading, switching systems or minimizing the amount of equipment owned, are some of the popular ones. We tend to change our cameras more often than lenses with new products being announced more or less every year.
Just like with lenses, however, certain people will try to sell stolen gear (which may have several accessories missing, such as body cap and battery charger), as well as otherwise defective, but not apparent at first glance, cameras. That is why it's important to thoroughly check that great-looking Canon 5D before actually giving up your hard-earned money for it!
Before We Start
Do you have trouble choosing a camera system? Buying your first DSLR can be a tricky choice with most manufacturers having both advantages and disadvantages in their offerings. Make sure you read Nasim's "DSLR Purchase Guide" – I'm sure it will help those of you new to the DSLR world decide!
General Guidelines
Here are the most important things to check before buying a used DSLR camera:
1) Buy From a Trustworthy Source
As with lenses, eBay can be a great place to buy a used DSLR. Then there are Fred Miranda forums dedicated to buying/selling gear. If you plan to buy online, both of these places have reliable ranking and feedback systems, so that you know if a person you are about to buy from is trustworthy. These ranking/feedback systems can provide excellent information about the seller.
Make sure you know how to contact the person you're buying the DSLR from, as well as their full name. Having an option to return the camera is very useful, so check if there's a return policy in place. Lets hope there's no need to return though!
2) Bring Your Laptop Along
A laptop will help you check for any defects and imperfections in the image itself as you photograph, such as AF inaccuracies, serious sensor defects or dead pixels.
Check the Sensor For Dead Pixels: in order to do that, you need to take an image with the camera, preferably RAW, at its base ISO setting (usually ISO 100 or 200), with the lens cap on, so that you get a dark frame. Examine the image with your computer – any dead pixels should be easily noticeable when viewed at %100. Don't worry if there are some – it's normal, especially if the camera is quite old. Three or four dead pixels don't mean much, you'll still have several million left. However, if I saw a lot more, then I'd be worried that something is wrong with the sensor.
Check the Shutter Count: while some cameras manage to go way above their tested shutter actuation number, some shutter mechanisms fail much more quickly. Camera manufacturers rate their cameras for 50, 100, 150 or 300 thousand shots and there is no guarantee that you will get that far. Make sure you know the expected shutter life of the model you are about to buy, then use the same RAW image you took for checking dead pixels (or take another one) and open it with PhotoME. A free tool, PhotoME is great for finding any kind of information there is to find in an image file about your camera. There, at the bottom of the program window, you will find a "Filter" option – enter "shutter count". There's your number! If it's nowhere close to the theoretical limit provided by the manufacturer, your camera is most likely to be fine for a while. In either case, price should reflect the amount of photographs taken with the camera.

Another quick way to find out your shutter count without installing anything is to try uploading a JPEG image to a website like CameraShutterCount.com

How long before the shutter mechanism needs replacement largely depends on how the camera was used. If it was often used in high-speed mode at its max' frame rate, there's a good chance that the shutter mechanism will fail sooner than it would than if the camera was used in single shot mode most of the time. That does not necessarily mean it will fail soon, however, so don't worry about this too much.

Shutter count tests are good to find out if the seller is lying. Sometimes you will get those folks that will say "Never Used, like New" or "Used Once", then you see 100,000 shutter actuations…

Examine For Sensor/Chamber Dust: normally, dust specs on a sensor are not a deal breaker. Quite the contrary, it's rather expected for a camera to have some dust on it. However, if there is a significant amount of dust on the sensor and the chamber looks terrible with all kinds of stuff in it, then you might have to send it to the manufacturer for cleanup. Therefore, if you see something like this, you should factor this into the negotiated price. Again, some dust inside the camera is OK, but do look for other potential issues such as scratches on the sensor, etc.The easiest way to examine the sensor is to take a picture of a clear sky and then scroll through the photograph at 100%. Any sensor-related issues will show up on the image, even at lower magnification. Close down the aperture of your lens all the way to the highest f number like f/16 and you will quickly see any problems.
Nasim has a few very good articles written on the topic. Check them out:
3) Examine Mechanical Condition
You can tell a lot about how a camera was used and how old it really is by the way it looks. Make sure you remember – any imperfections must be reflected in the price, yet not all of them are at all important!
Scratches and Dents: you shouldn't worry about minor scratches – they happen and have no effect on mechanical condition of a camera, but can show you how it was used (pro's usually don't care much for cosmetic condition of their gear in favor of doing all it takes to capture the shot). Larger scratches and dents may indicate that the camera was dropped. On one hand, such cameras as Nikon D300/D300s and D700 are made to be very tough and withstand such abuse, on the other hand, however, such a strong shock may have damaged camera internals (those cameras are heavy, after all). Unless the price is very tempting, I would avoid such equipment.Take special care when examining the memory card compartment – if the camera you're buying uses CF cards, it is vital that none of the pin connectors inside card mount are bent or damaged in any way. Bent pins may short-circuit and damage your cards or the card reader itself. Fixing the memory card compartment alone can be very expensive.
Rubber Coming Off: rubber cover on the grip and the back of the camera may start to come off if the camera was used in moist conditions, as seen in this picture:

It's not pretty to look at and gets worse with use, but can be replaced at a professional service center or even by yourself. In any case, it's not a very serious fault and can happen quite often, but you should remember that, as always, price should reflect such imperfections.

Check Viewfinder and LCD Screen: be sure to check both for scratches and, in the case of an optical viewfinder, dust, which can be rather annoying and distracting (especially when it is stuck in a place where it cannot be easily removed). A scratched LCD screen can be quite expensive to replace, so make sure it is in good condition and shows accurate color (within reason).
Examine The Lens Mount: the lens mount on a camera should be in pristine condition – there should be no dents and bends, and contact pins should be clean. If there are dents and/or bends on the camera, it could mean the camera was dropped or used with a heavy lens carelessly. Make sure your lens mounts securely and doesn't fiddle about (a very slight movement under pressure can be normal).
Overall Sturdiness: it is quite normal for older plastic cameras to squeak a little every now and then when held hard – they are used, after all, and far from being new. However, relatively new cameras, such as D3100, D5100, D7000 or even a good condition D90 should feel quite tough. If they don't, they may have been dropped or banged around. Make sure the used camera won't fall apart after just a few months of use. It has to feel securely in your hand even with heavier lenses attached. Also, no buttons should feel loose – some may fall out, which means you will need to send the camera for repair.
5) Autofocus Operation
It's not just the lens that needs to be checked for AF errors. Put a lens on the camera and see if it focuses well. Obviously, shooting a test chart as described in Nasim's how to test your DSLR for autofocus issues is not an option during the process of buying a camera, but if you focus on a distant subject using live view and then regular phase detect, you should be able to spot nasty AF issues and differences. If you want to do more careful testing, I would take something like LensAlign with you to perform quick AF tests, as described in the Lens Calibration guide. If focus issues are very noticeable, then you may be better off with a different body, because that one may either have an AF issue or just does not work properly with the lens you own. Make sure AF operations are not slow when the light is good (and always try to be wherever light is good when testing gear) and check both single and continuous AF performance.
And Last, But Not Least!
Be safe. Try to meet with the seller during daytime and in public places, and don't pay upfront. Bring someone with you if you can not only for safety reasons, but also because you might need some assistance. If you have a feeling that the deal seems too good to be true, then it probably is. Be as thorough as you can, and you will save yourself a lot of nerves, money and time in the process. Buying used cameras can be great, and even professionals do it all the time – just make sure to keep the above in mind.