Instagram has been the world's biggest photo sharing platform for years, for better or for worse. Most professional photographers have an Instagram page if for no other reason than to connect to clients and share their work. And despite some issues over the years, broadly speaking, I believe it served photographers well. That's changed now.
If you don't tend to go on Instagram, you may not have realized that the platform has drastically changed in its nature over time. Instagram is now prioritizing short-form video content called "reels" and is showing increasingly fewer photos in people's feeds. Reels were introduced in 2019, but now it feels like they are all you ever see when you open the app. In my opinion, it has completely tanked Instagram's viability as a photography-sharing platform.
What Are Instagram Reels?
A reel is a short vertical video post that can be posted with different audios, effects, and other "creative tools." They are bite-sized videos, requiring only a short attention span. Many of them use the same trending audio as one another. If you click on a reel and start to scroll, you will only see other reels. Here's an example of the Reels interface on desktop (and a pretty typical sample reel):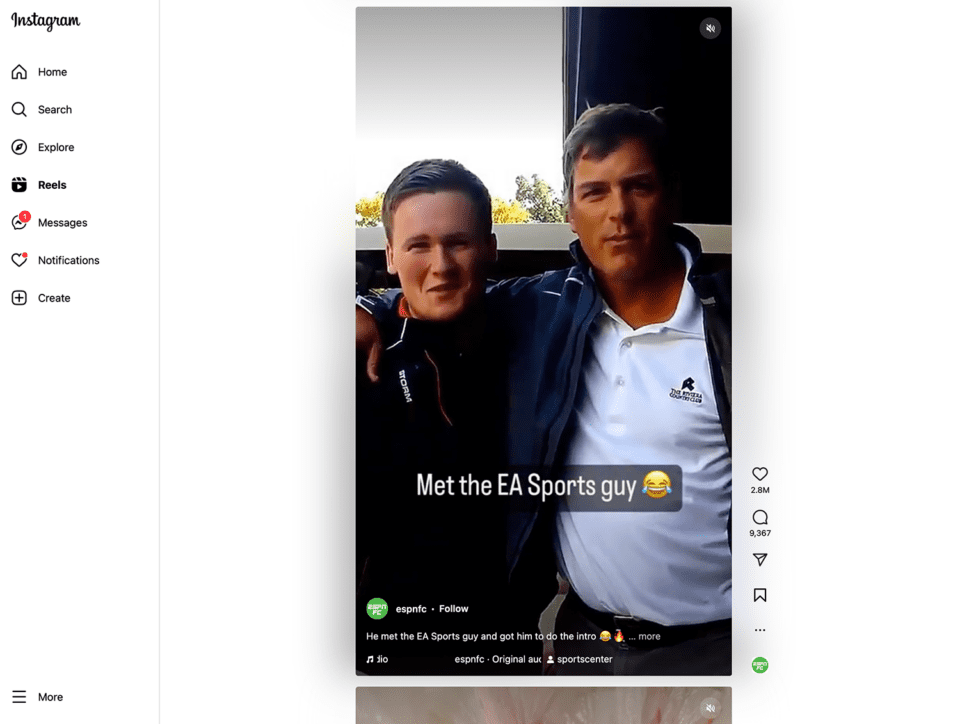 Reels are spread across Instagram differently than a normal post. With a typical post, mostly your followers will see it. Depending on hashtags, the post might end up on the explore tab of Instagram where it may gain attention from a more public audience. A reel, however, appears in a wide range of places on Instagram, and you will often see viral reels made by people who you don't follow.
Beyond that, reels are paired with an audio when posted. Although you can use the original audio from the clip, it is much more common for viral reels to be shared with trendy audio or music that is not from the original video. In fact, in terms of getting the reel to go viral, the audio is often more important than the footage itself. This is because trending audio is often designed for short attention spans, which the Instagram algorithm prioritizes because it keeps people swiping on the app.
What Does This Mean for Photographers?
You might be wondering why all this matters for photographers, and why you are reading about this topic on Photography Life. Unfortunately, Instagram's implementation of reels has massively harmed the user experience of photographers using the platform. It is almost impossible to reach a wide audience by posting still photos any more, unless you already have a massive follower count. It is even difficult simply to see photos in your Instagram feed, since Instagram is pushing their reels so hard.
Instagram used to be a photo sharing platform, but now it is actively working towards becoming a short-form viral video sharing platform. The more shallow and fast-paced a clip, the more likely it is to go viral and show up in the average person's feed.
Instagram was always a place where photographers could share their work with people, find inspiration, connect with other photographers, and advertise their business. No more. Now that short-form, shallow video is prioritized, photographers (who have few other platforms with nearly the size and reach as Instagram) are being pushed aside.
Maybe that doesn't matter to you if you're someone who never used Instagram for photography or business in the first place. But it's part of a broader trend of straightforward photography having less and less visibility to a typical person.
Photo Engagement Rates Have Dropped
An alarming fact for professional photographers is that, with the rise of reels, the engagement rate for photography has plummeted. A study by Later, a social media marketing brand, analyzed 81 million posts and found that the average engagement rate decreased from 5.16% to 2.88% in two years. That's a 44% decline.
In other words, the average photographer will see their posts get about half as much traction today as they would in the past – and it's not because their photography got worse! Instead, it's because the Instagram algorithm has decided not to show those posts to as many people. The potential business effects for professional photographers are profound. And even for non-professionals, it's a sad fact that photos are being replaced by attention-seeking videos that feel designed in a lab to make you keep mindlessly swiping.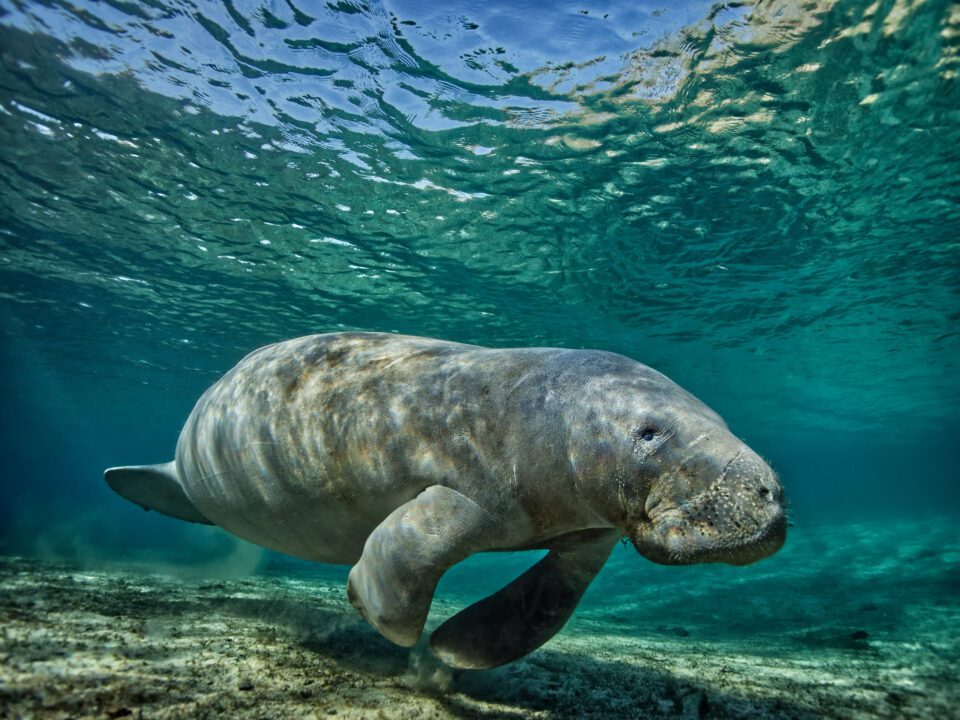 Some Photographers Are Trying to Adapt, Others Are Leaving
Photographers who use Instagram to share their photography or advertise their business are faced with a choice. They can continue posting as they have been – which the data shows will lead to less likes, follows, and website clicks – they can leave the platform altogether, or they can start making Instagram reels to boost their engagement.
Here's an example of a photographer who chose the third option: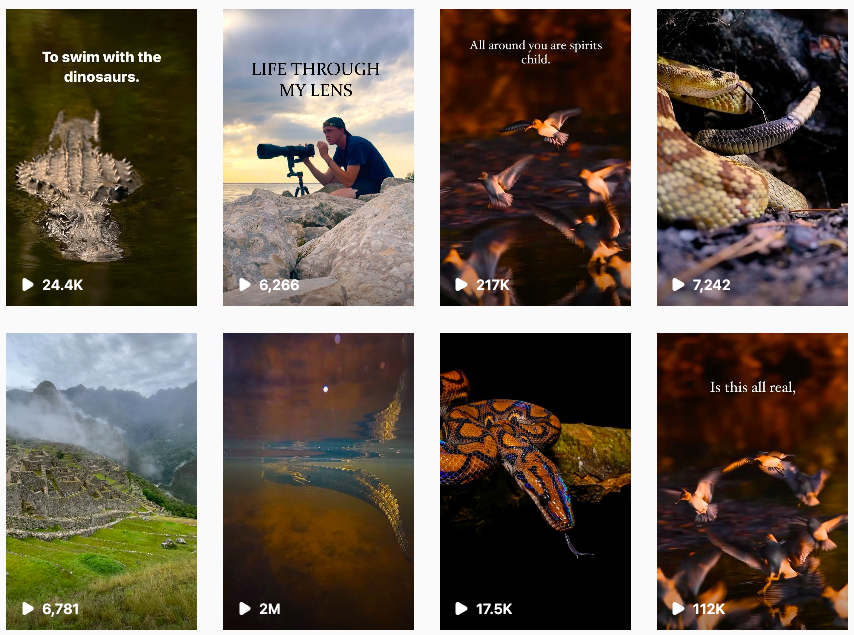 As you can see already, these reals are a lot less obnoxious than the usual viral video. You can tell that they were filmed by an actual photographer (in this case, my friend Connor Ragland, who was kind enough to allow me to screenshot his Reels page).
If you don't object too strongly to the concept of making reels, you'll find that riding the wave instead of fighting it can actually be a good business move. But success doesn't happen overnight, and Connor has put a ton of work into making photography-related reels that gain a reasonable amount of traction. If you see yourself as a photographer and not a videographer, you may be out of luck.
What Makes a Particular Reel Succeed?
The Instagram algorithm works in mysterious ways. Any reel posted can be shown to other users under the Explore or Reels tab of Instagram. When the algorithm likes a reel, it rewards it kindly. Even reels created by low-follower accounts counts can blow up, gathering millions of views and thousands of likes. Exactly which reels blow up is a bit of a lottery, however.
The success of each reel is entirely unique, some gathering very little attention, and some exploding. This is not determined by the quality of the content. Rather, the success of the reel seems to be highly dependent on a user's interests, trending audios, and pure luck. Also, the better a reel satisfies an Instagram scroller's short attention span, the more likely it is to go viral.
1. Trending Audios
Let me give you an example of how a trending tune affects the success of a reel. This is the Instagram page of Bill Hawthorne, one of my very favorite accounts on Instagram.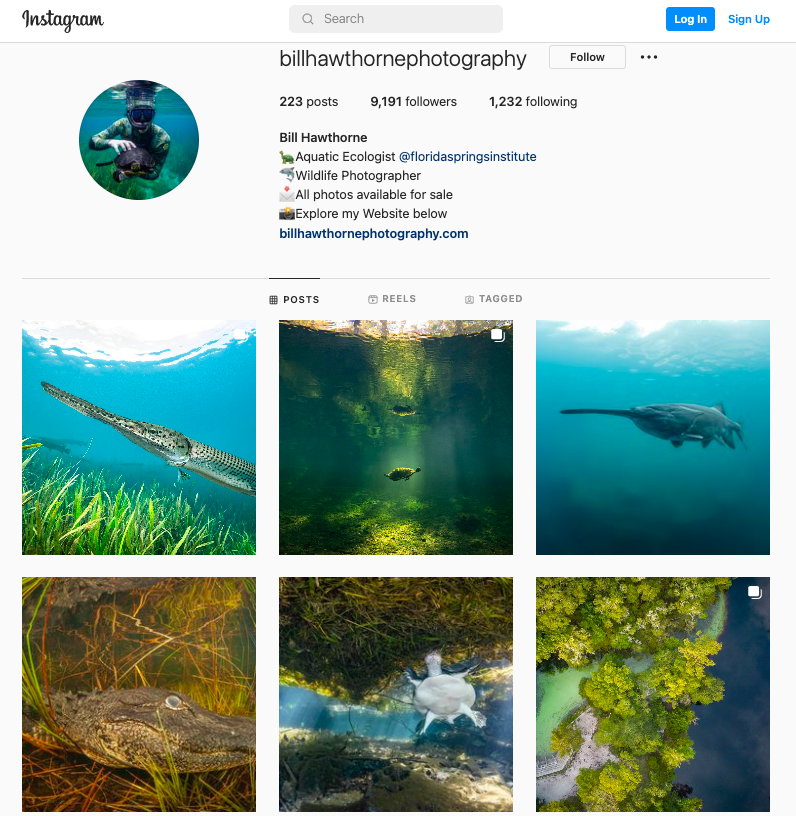 A brief look at his page will show he is a very skilled photographer, with some incredible images. He has tried using reels to increase engagement on his page with some success. And despite his stunning photos, this is the post the algorithm chose to favor the most.
4.8M views, 190K likes, 875 comments and counting! Strange to say the least! One would hope their high-quality photographs would perform better than a short, random video like this (albeit a cute video). Clearly, a reel is much more likely to perform well if it includes a trending audio; the success of the reel may have nothing to do with the video itself. Yet this sort of result is not unusual in the reel world.
2. Rewarding Short Attention Spans
Not all of the success of a reel is determined by the audio, however. Hooking the viewer in the first couple seconds paired with quality footage can help a reel perform well. This reel of Connor's is a great example of how he successfully grabbed the viewer's attention in the first couple of seconds and showed some brief but nice footage.
3. Matching People's Interests
Photography is small potatoes compared to other interests that people have. Sports, celebrities, news, pranks, etc. – reels on any of those topics will be far and away more popular than a reel targeted just at photographers. It's why photographers often find that their reels of cute animals or beautiful models will outperform anything else. Even showing a photo for a few seconds within the reel will not satisfy people's short attention spans; they'll swipe away and Instagram will demote the reel.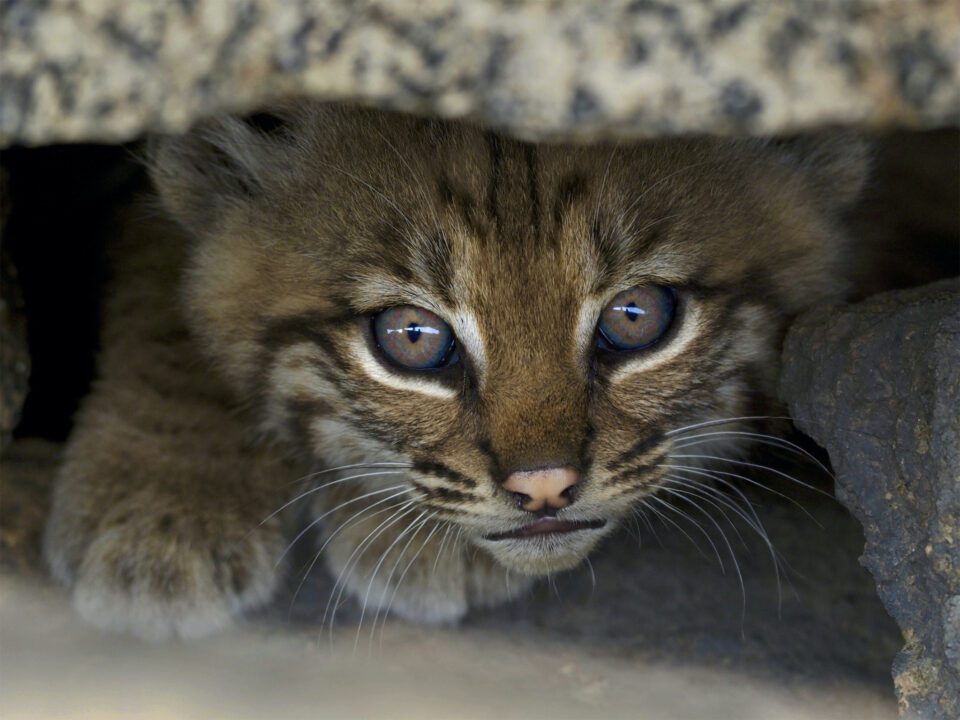 Why the Concept of Reels is Damaging
As you can see, reels were not meant to go with photography, or even high quality videography. It's true that with effort, photographers can take advantage of the reels algorithm to boost engagement on their page – but the reels themselves are not the highest quality pieces of work. I have grown to hate reels, personally. Especially after hearing the same trendy tune in so many reels. It becomes repetitive, uncreative, and takes away from the incredible work of the photographer.
Lastly, from a viewer point of view, reels are not why a photographer wants to go on instagram. We want to see good photography – and good videography too – to inspire us, but instead the app is forcing us to see lots of reels, which often are not photography-related at all but something pop culture.
So, there is no good option for a photographer on instagram right now. The choices are to feed into the short-form trending bite-sized videos with silly tunes over your hard work, or to let Instagram give you and your still photography the cold shoulder.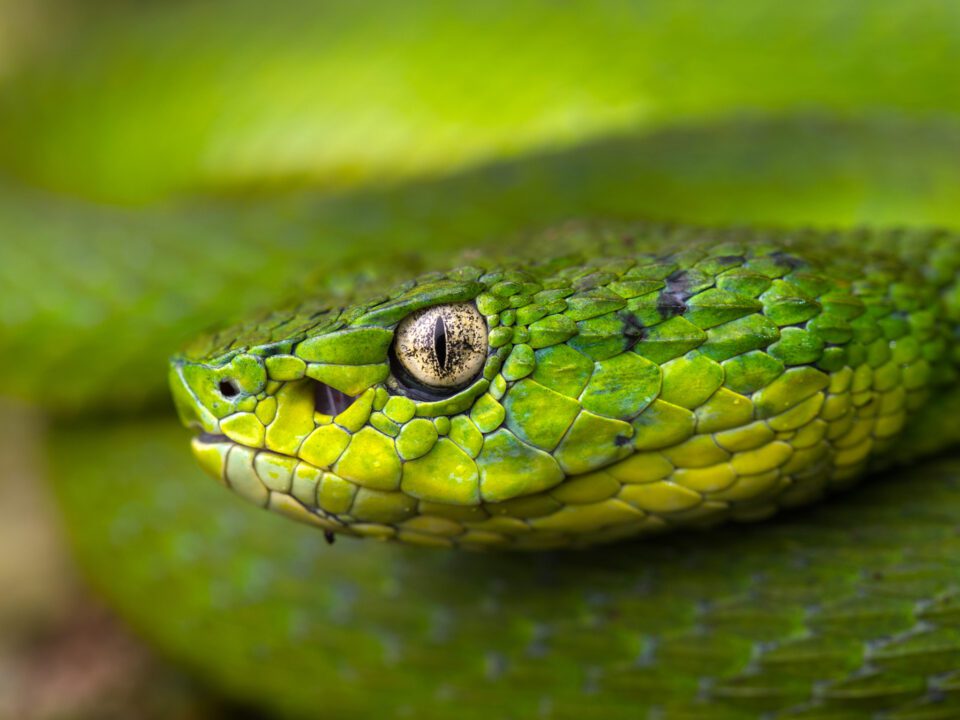 The Bottom Line
Instagram's new algorithm priorities (probably to try to become a TikTok clone) are sticking the final knife into what was once the top mobile platform for photographers to share their work. Even photographers who are embracing reels are often sacrificing their creativity in order to satisfy the algorithm – by choosing disjointed music and vertical video simply to get people to finally see their work. This is not the fault of the user, but of Instagram for rewarding these shallow, trendy videos.
I don't know what the solution is – maybe try to find other platforms besides Instagram, or be aggressive about blocking or unfollowing accounts that are unrelated to your actual photographic interests. (I've found that eventually, you can bully the algorithm into showing you the stuff you actually care about via this method, but it takes a while.)
The unfortunate thing is that when Instagram became so big many years ago, it pushed out almost all the other photo-sharing sites that had been popular. Today, what are the alternatives? You can always share your photos on your own website if you don't mind losing a lot of the audience, or try some smaller alternatives like Flickr and 500px. And while those can be better options in terms of displaying photos, none of them have the professional reach and community that Instagram offered photographers.
Maybe some of you are reading this article and saying "good riddance" to Instagram – but that's easier said than done for many of the professional photographers who relied on the platform due to its size and scope, and are now being kicked to the curb.