While driving with my kids to a local park for birding, I saw this hawk flying around very low. I was slowly making a turn and continued watching the bird to see what happens next. All of a sudden, the hawk dove into the ground and I knew he was going to have a catch. Then he flew up and I clearly saw some sort of a rodent in his claws. I quickly grabbed my camera and drove towards a pole where he sat to first kill the rodent, then to consume it.
Although there is no blood in the animation, some people might feel sick watching this :)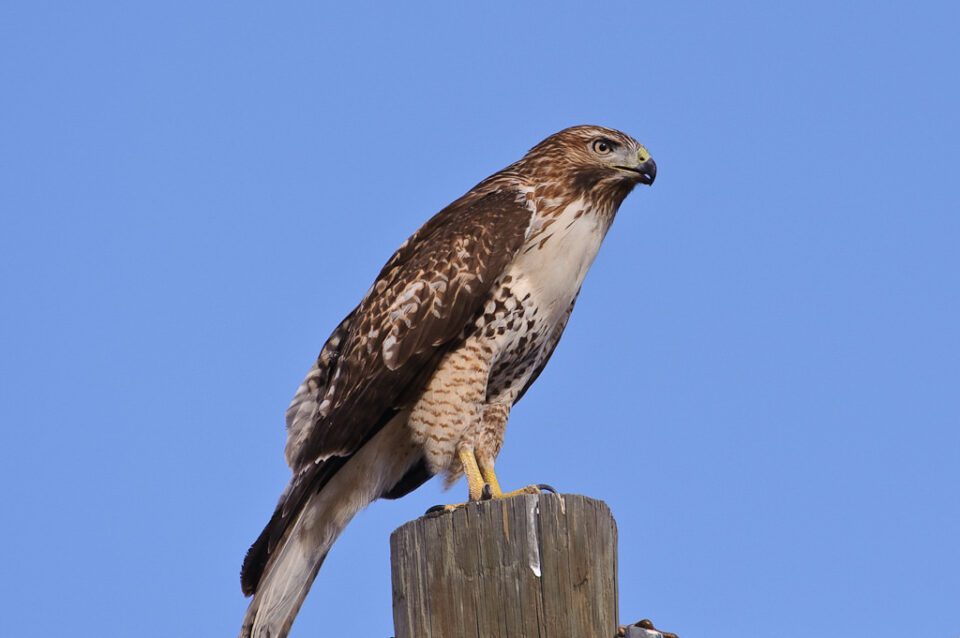 These two pics are some of the last of the set, after the hawk ate the head and started shoving the rest of the mouse's body into his mouth.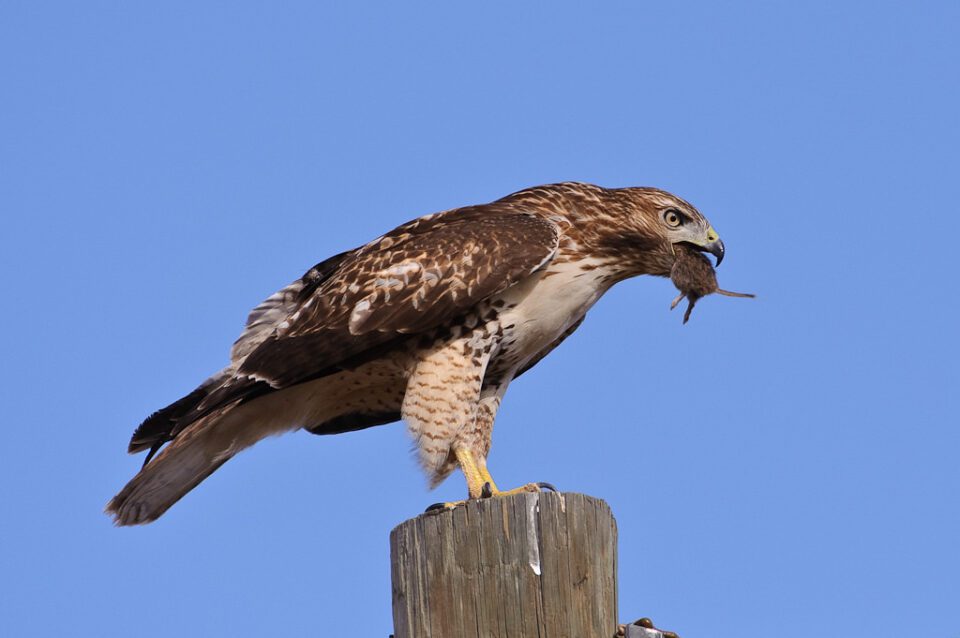 And here is an quick animation that I put together in Photoshop. The animation runs every 5 seconds, so just wait if you want to see it again.