It has been interesting to observe the debate about "DSLR vs mirrorless" unfold over the past while. I would agree with Bob Vishneski's point in his recent article that if one is comparing full frame cameras, the weight difference alone between traditional DSLRs and mirrorless is negligible. And, that slight difference in weight is really not worth the trouble and cost to change over to mirrorless for the vast majority of photographers who use full frame gear.
I recently sold my full frame Nikon D800 and almost all of my FX glass (I only have two lenses left to sell) and I have transitioned over to a Panasonic GH4 M4/3 camera for all of my client work. I thought some readers may have interest in getting some insights behind this decision as they may be going through the same dilemma that I've been having for the past year or so.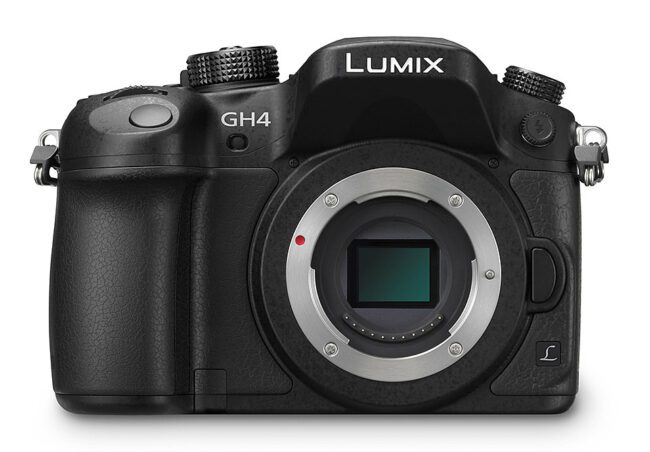 First, let me say upfront that the Nikon D800 is a wonderful camera and is capable of some spectacular images! For people who regularly print their images in very large formats the 36MP sensor does provide needed capability, and also cropping potential. For professional landscape work the huge dynamic range and colour depth are superb. Anyone whose work revolves around shallow depth-of-field and smooth bokeh are well served by going the full frame route…whether that is in a DSLR or mirrorless format. I often considered my D800 as my 'fail safe' camera…it really didn't matter what I threw at it from a still photography stand point I could depend on it to deliver the image quality I needed…and then some.
As is often said, there is no such thing as a perfect camera or a perfect lens. Any piece of gear we buy comes with advantages and also trade-offs. For each of us to get the most out of our equipment investments I think we need to pay attention to both sides of the equation. As my client business has grown and evolved I was finding the trade-offs with the D800 more and more apparent. While the D800 and my FX glass did a wonderful job with the stills side of my client business, the video side was lacking. I'm probably not alone in having both still and video considerations when buying equipment. Shooting video with a full frame camera was problematic for me far more than it was an advantage as I seldom need shallow depth of field and bokeh. Getting deeper depth of field while working within video exposure constraints was my biggest issue and it was the primary reason why I first started buying Nikon 1 gear. Moire was also a problem with video with the D800.
The size and weight of my full frame gear was also becoming more of an issue as I'm a 'one man crew'. I began to find that as I added some Nikon 1 lenses, the more I used those cameras in my client productions. I had fewer issues with moire and I was able to get much deeper depth of field at the same exposure settings when compared to my D800 which was very helpful. Up to ISO-800 there was no discernible difference between the D800 and my V2's in terms quality or noise in my video footage. My clients were equally happy with video clips from either format. Some Nikon 1 lenses like the 10-100mm PD zoom brought additional production value without the need to rig my D800 with a follow focus unit and a Z-Finder. This saved me a lot of time onsite and simplified my gear requirements. Using the lighter and smaller Nikon 1 V2's also made using my other video-related gear like my camera slider, jib and skater dolly much easier and faster. Taking all of these factors into consideration really had me wondering whether owning and using full frame gear still made sense for my business.
As I started using my Nikon 1 gear for more still photography I started questioning the need for my D800 even more. Yes, the small size sensor does come with a lot of limitations but I found that I could produce some very good quality images using that format and even went so far as to leave my full frame gear at home when travelling to Greece. I must confess that I did not miss my D800 at all during my trip.
The tipping point finally came when I did my most recent client safety video and ended up using my Nikon 1 gear for about 70% of the clips needed for the production which was a meat saw safety video. This involved a lot of close-up video clips in cramped quarters. By using my Nikon 1 gear and some of my more minuscule tripods I was able to get some really effective video clips that I simply could not have captured with my D800 given its size and weight.
I think the current debate raging about "DSLR versus mirrorless" is completely pointless. We need to purchase gear based on functionality, not technology. This means sitting down and doing a logical examination of what we need our gear to produce and the shooting conditions under which we operate. Whether the best gear is a traditional DSLR or a mirrorless camera is a moot point.
I seldom shoot stills under low light conditions and when I do I rely on the PRIME noise reduction function in DxO OpticsPro 10 to help me deal with high ISO noise. I have no idea what the impact of PRIME would be with the gear with which you shoot, but I found with my Nikon 1 gear it gives me 2 additional stops. That's enough for me to shoot my Nikon 1 V2's at ISO-3200 without giving it a second thought. For the work I do whether a camera is a 'low light monster' or not has no impact on my buying decision. This brings out another point – I believe we need to look at our camera gear as a system akin to a three-legged stool. It is composed of the camera body, lenses, and post processing software.
We all need to think about sensor size and the number of pixels we actually need. Using a full frame camera does come with some decided advantages, but also limitations in terms of achieving deep depth-of field. And, high pixel density sensors can suffer from diffraction beyond f/8 which can make certain types of imaging more of a challenge. Most of the image enlargements we do are 12" x 18" with the occasional one as large as 16" x 24". The 36MP sensor of the D800 was overkill for what we needed. Based on what we print a sensor size of 14MP to 20Mp is plenty for our needs and has produced acceptable results.
The performance of smaller sized sensors has improved dramatically in terms of dynamic range and colour depth and while not at the level of those found in Nikon and Sony full frame and cropped sensor cameras, many do rival Canon DSLRs. So, the gap may still be there depending on brand/model match-up but it is much smaller than in the past. Dynamic range and colour depth performance of smaller sized sensors is now at levels that meet the needs of many photographers. This brings us to the issue of whether a difference is both discernible and usable.
If you follow DxOMark testing (I do, many don't) they assess a score of 12EV or higher in terms of dynamic range as excellent with a difference of 0.5 needed to be discernible for most people. Colour depth is assessed as being excellent with a score of 22-bits or higher, with a difference of 1.0 bits needed to be discernible for most people.
This begs the question, "What do we actually need?" For many of us a minimum of 12EV of dynamic range and 22-bits of colour depth will probably meet most of our needs (pixel peepers excluded). I just posted an article on my photography blog showing some flower images taken with the Nikon 1 J5. This camera has a new BSI CX-size sensor with 12EV of dynamic range and 22.1 bits of colour depth. DxO doesn't have the J5 profile ready yet for OpticsPro 10, so the images in the article are out-of-camera JPEGs with just a very modest amount of tweaking (and no PRIME noise reduction). I'm sure they will be much better once I can work with the RAW files. Nevertheless, if you pop over onto my photography blog and have a peak, many of you will likely find the image quality quite acceptable.
The Panasonic GH4 we just bought has 12.8 EV of dynamic range and 23.2 bits of colour depth which, for our needs, is certainly sufficient. As a matter of comparison if you look at the DxOMark site you'll see that the dynamic range score of the GH4 is higher than any Canon camera they have tested, including the Canon EOS 5DS which scores 12.4. In terms of higher colour depth scores, seven Canon DSLRs beat the GH4 (6D, 5D MkII, 5D MkIII, 1DS MkII, 1 DS MkIII, 5DS and 5DS R), and of those only two likely do so at a difference that would be discernible for most people. The point here is not to bash Canon but to simply point out that we need to do our homework on sensor performance and not assume that larger sensor size automatically means better dynamic range and colour depth performance.
I have never thought of my cameras in terms of being DSLRs or mirrorless. That distinction is totally meaningless to me. I have always looked at them as simply a 'camera' that delivered certain functionality so I can meet my client needs.
In summary, here's a list of the primary reasons why we switched from the Nikon D800 to the Panasonic GH4:
Video capability. With the GH4 I can record video in 4k directly to a memory card and also record full 1080 HD slow motion video at 96fps. We also have a much broader range of codecs available for different types of end-use productions. There is nothing on the market that delivers the same video functionality of the GH4 at anywhere near its price.
Excellent, fast, lightweight zoom lenses. Panasonic has two excellent f/2.8 constant aperture zooms: a 12-35mm and a 35-100mm. These two lenses cover virtually all of the typical focal lengths we need for our video work and much of our still photography needs. If we need a constant aperture wide angle zoom with which to shoot 4K video, an excellent Panasonic 7-14mm f/4 is available.
Professional build and configuration. The GH4 has a full magnesium body that is splash and dust proof. External controls are a bit better than on the D800 with separate buttons for WB, ISO and exposure compensation, and 5 other on-body function buttons.
Size and weight. I can get the performance I need in a much smaller, lighter package. The GH4 with the 35-100mm f/2.8 lens weighs a total of 2 lbs. (920 g) compared to the Nikon D800 with 70-200 f/2.8 at 5.3 lbs. (2.42 Kg). With the 12-35mm lens the GH4 weighs 1.9 lbs. (865g) compared to the Nikon D800 with the 24-70mm f/2.8 at 3.9 lbs. (1.78 Kg).
Still image performance. The GH4 has a large enough sensor, and broad enough dynamic range and colour depth to meet our needs.
Nikon 1 gear. I have a wide range of Nikon 1 gear that meets all of my other still photography needs as well as augmenting my video capability. A likely upgrade to a future Nikon 1 V4 will enhance still image performance from the Nikon 1 system considerably giving us broad capability at a minimum of size and weight.
Update on Panasonic GH4 purchase…
After using the GH4 for about 10 days I decided to return it and the two Panasonic lenses for credit. I found that the 12-35mm was very prone to flair and I did not like working with the GH4 RAW files as I found them somewhat unstable.
Article Copyright Thomas Stirr. All rights reserved. No use, adaptation or reproduction is allowed without written consent.