Photographers aren't easy people to shop for… and frankly, it doesn't help that most "gift guides" out there are generic, copy-paste articles written by non-photographers. Today, I want to fix that problem with a list of genuinely useful photography gifts ideas for the photographer in your life. You won't find any lens mugs or t-shirts here! (Not that I'm complaining about mine :)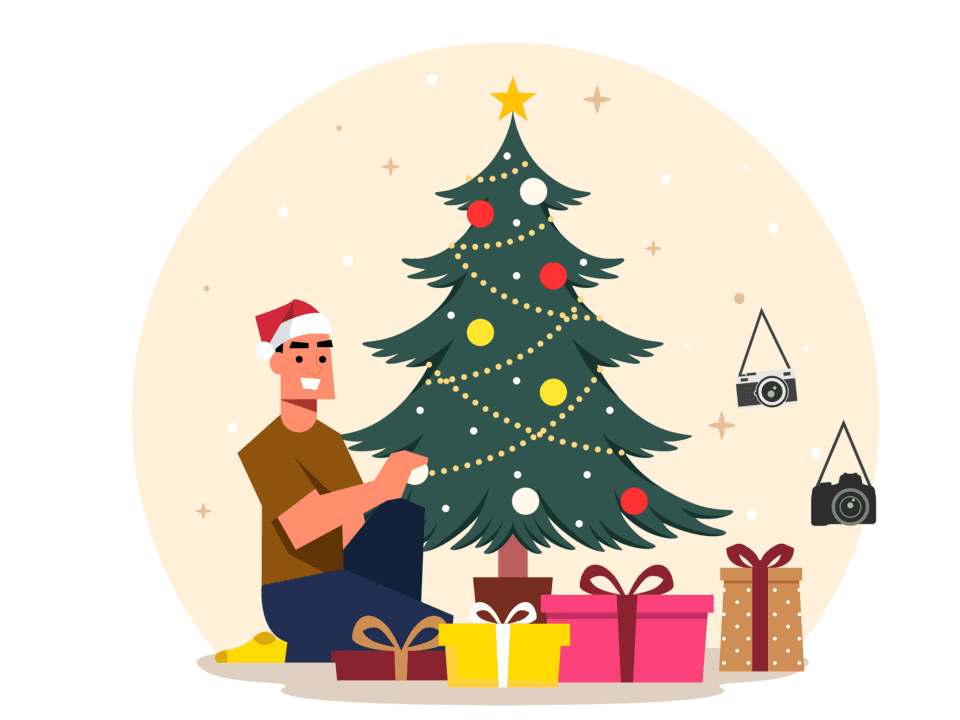 For context, if you aren't already familiar with Photography Life, we're literally a camera equipment review site. Thousands upon thousands of photography products have passed through my hands, and only a few of the best stood out. The gift ideas below are what made the cut after extensive testing.
As a professional photographer, I personally recommend every single gift in this article, which I just updated for 2023. To make things easier, I've arranged the gift ideas below by budget: under $20, under $50, under $100, and over $100. I hope you find this list useful, and let me know at the end of the article if you have any questions.
Under $20
1. Apps – The Photographer's Ephemeris, PhotoPills, etc.
An easy, unexpected gift for photographers who already have all the equipment in the world is a smartphone app. One of the best is The Photographer's Ephemeris, ideal for landscape photographers who want to plan their shot. There's also PhotoPills, which has several different tools, including a Milky Way tracker and timelapse calculator. (In practical terms, here's a guide I found that explains how to send an app as a gift on iPhone. Android users may need to send a gift card instead.)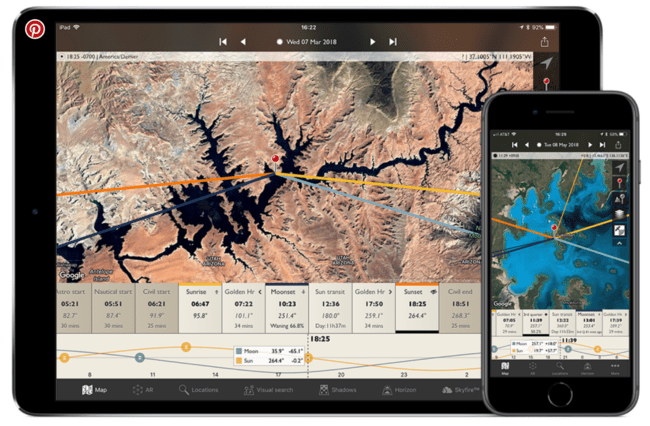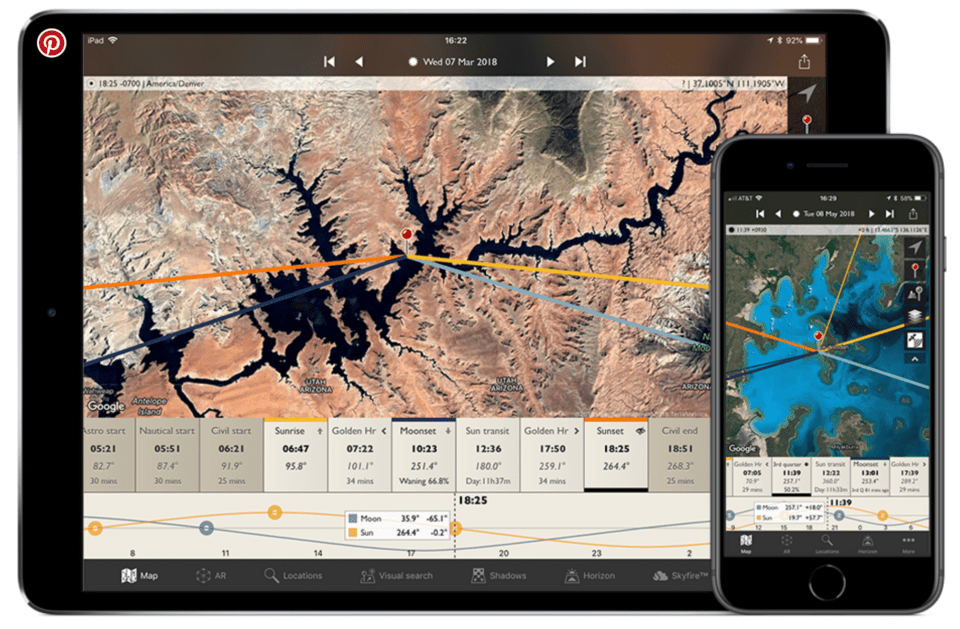 2. 8×10 Photography Portfolio for 48 prints
This next idea isn't just a great, inexpensive gift for photographers. It's actually one of my favorite purchases, period, that I've ever made as a photographer. It's simply an 8×10″-sized portfolio that holds up to 48 prints. Why does it make such a great gift? Because it lets photographers display their work the way God intended – as a print rather than on a tiny smartphone screen. I've filled mine with prints and carry it with me almost everywhere I go. Alongside this gift, you should consider giving the photographer in your life a gift card to any photo-printing site, so they can fill up the portfolio with their best work.
3. Raya 5-in-1 Reflector Disc
A reflector is one of the easiest ways to add great light to portrait or studio photos. This 32″ version from Raya is $20, and it has five different panels you can use for different levels of reflection or other effects. There are a number of similar products on the market (the one I have is a slightly larger version from Raya), and they pretty much all work great, so be on the lookout for a good deal. Anyone who shoots portraits should have a pop-up reflector in their bag, and it never hurts to have more than one.
4. Vello Mini Softbox
A must-have for portrait photographers (and others) is a flash diffuser. At the upper end of the spectrum are large softboxes and umbrellas, but those can be unwieldy and usually stay in the studio. For quicker field work, a smaller flash diffuser is ideal. The Vello Mini Softbox is just $7.50. It fits most flash heads, aside from built-in pop-up flashes. I use mine for macro photography. An even more portable option is this Angler flash diffuser for $8.99.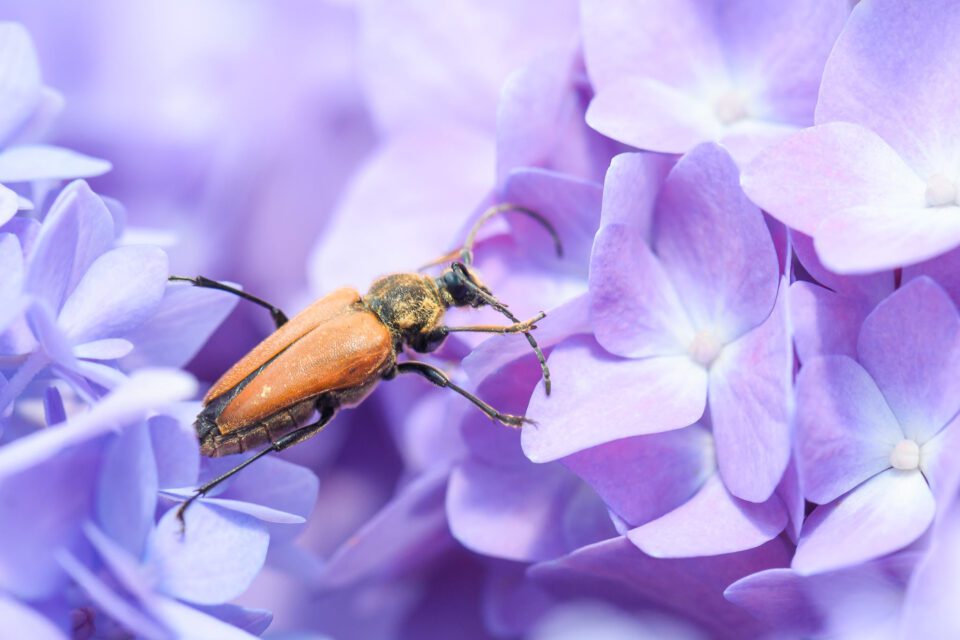 5. Ruggard Rain Cover
In rainy environments, especially when you're standing in front of a tripod for long periods of time, it's best that you keep your camera dry. One gift I recommend for this purpose is the Ruggard Rain Cover. It comes in two varieties for different lens sizes – 8 inch and 18 inch. (For most lenses, the 8 inch is best; only get the 18 inch for massive telephoto lenses.) There are also specialized versions for covering an on-camera flash.
6. Injinji Liner Crew Toesocks
If the photographer in your life does a lot of hiking in search of the perfect landscape, point them to the off-beat Injinji toe sock liners. I'll be the first to admit that they look creepy, but I'll also be the first to say that I have never once gotten a blister while wearing these sock liners (in tandem with a pair of Darn Tough wool hiking socks). This held true even during a nine-day hike in Iceland with two 17+ mile days (27 km).
7. Photography Multi-Tool
I recently got a Leofoto tripod that included a great multi-tool. Then I realized the tool was also available separately! It combines three hex key sizes, a flat coin-style driver, a bottle opener, and a carabiner clip into a slim package. You don't need a Leofoto tripod to find it useful – it works for practically any tripod. Falling just outside the $20 limit, the company Smallrig makes a similar line of tools with a more traditional multi-tool form factor. These pack in a few more styles of hex keys, which may help if your gift recipient has video gear.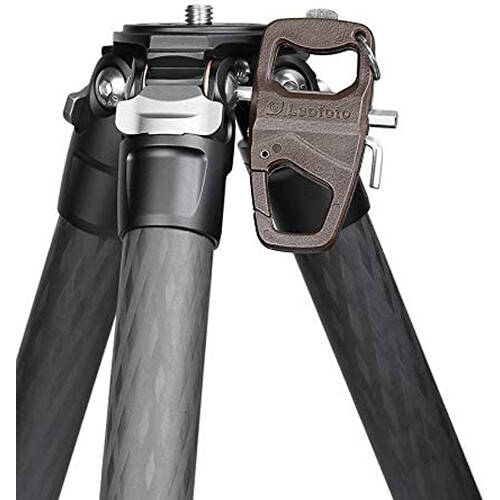 8. Delta 1 Microfiber Cloth
I've used a ton of microfiber cloths over the years, and chances are that you have, too (or the photographer you're shopping for has). The Delta 1 stands out because it's way more absorbent than any other. It's essentially a mix between a towel and a regular lens cloth – and for photography in rainy areas, it's a lifesaver. I've used mine in Olympic National Park, Iceland, the Faroe Islands, and many other places where rain and waterfalls soak through a regular lens cloth before long. It's much more useful than the average microfiber cloth.
9. Watson 4-Hour Charger and Rechargeable AA Batteries
Studio photographers chew up AA batteries rapidly, so a fast charger and set of rechargeables is essential. The Watson 4-Hour Charger comes with four rechargeable AAs. Also consider getting a separate AA pack caddy to transport them more easily. This has been a huge help while I film Photography Life's YouTube videos or just take product photos of the gear I'm reviewing.
10. Titanium Spork with Bottle Opener
Shopping for a hardcore outdoor photographer and hiker? If they're already used to eating boil-in-the-bag meals, get them a spork with a built-in bottle opener. It's not to open bottles (well, it does that too) – it's to hook the spork on the boil-in-the-bag so it doesn't fall in. It sounds like a small thing, but when you're miles away from civilization, the small things matter. Get a couple of freeze-dried meals as an associated gift, and you'll be a hero.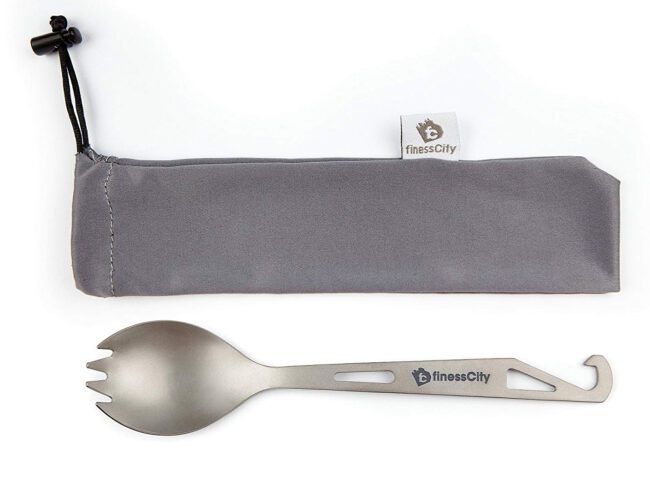 Under $50
11. The Art of Photography by Bruce Barnbaum
Just over a third of The Art of Photography is about film photography and printing techniques – and despite that, it's still my top book recommendation for digital photographers. This is the best book on photography I have ever read, and only a few others are even close behind.
It's all down to the way Bruce Barnbaum explains composition. Composition is a tricky, often vague topic, but he manages to pin it down to more concrete detail than you'll usually see, and not with simple generalizations like the rule of thirds. If you want to give a gift that really helps a photographer improve their creative skills, this is the way to go.
Most of the other items on this list are pieces of equipment or photography software, but, to me, this is really the most important. If you're giving it as a gift, you may want to keep the receipt, only because it's a popular book that your gift recipient may already have. (I assure you they won't return it for any other reason; it's just too good.)
12. Rode VideoMicro Shotgun Mic
Even stills-based photographers are shooting a lot of video these days. One of the problems, however, is that the built-in microphone is awful on almost every camera. An inexpensive alternative with much better sound quality is Rode's VideoMicro shotgun mic. This microphone is as simple as it gets; it attaches to your camera's hotshoe, has zero external controls, and runs with the camera's on-board power. For $49, it's an excellent gift and something I highly recommend. (Higher quality shotgun mics exist at a variety of prices, depending on your budget, but this one is good for most uses.)
13. FastRawViewer
If you're open to giving a software package as a gift, this is one I highly recommend. FastRawViewer is a huge timesaver for culling through large batches of images at a time. For wedding, event, and sports photographers (among others), it makes a big difference. Also see our review.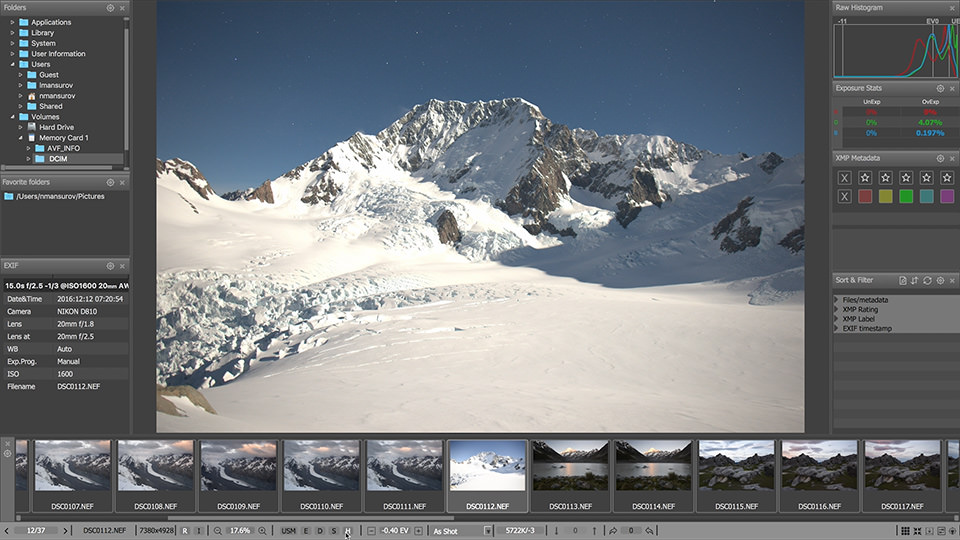 14. Smallrig Vlog Tripod
Don't let the name deceive you – you don't have to be into vlogging to appreciate a small and flexible tripod. The Smallrig VK-19 has flexible, foam legs that can be twisted onto railings, light stands, or just about any fixture, while the small ballhead supports a range of accessories with the 1/4″-20 standard mount. This means that it can be used to mount a small light or hold a camera in a range of positions. While it won't be supporting heavy camera rigs, I've made extensive use of these mini tripods for phone videography and to hold lights while I'm filming our YouTube videos outdoors. They're surprisingly useful.
15. Mountain Light by Galen Rowell
I just read Mountain Light for the first time this year, and I absolutely loved it. For landscape photographers, Galen Rowell's photos will be a big inspiration, and his behind-the-scenes philosophy and process offer a lot to think about. This book is out of print, but you can usually find used copies available in good condition under $50. Here's the book's page on Amazon.
16. Outdoor Research Rocky Mountain High Gaiters
For hiking, a good pair of gaiters is essential if you want to keep your feet dry. I made a big mistake on my first trip to Iceland by leaving these at home for a snowy hike, and my feet emerged at the end sopping wet. I brought this pair next time and found them to perform admirably. Men's and women's both sell for $49 at the time of publication.
17. Rogue Gels Universal Lighting Kit
With flash photography, the color of your flash generally should complement the color of ambient light, or your results won't look right. Often, the best way to make this happen is to use colored gels in front of your flash, and the ones from Rogue Gels are great options for the price. I've used this set for ages, and I've even made use of the more unusual colors for interesting effects (like the icicle photo below).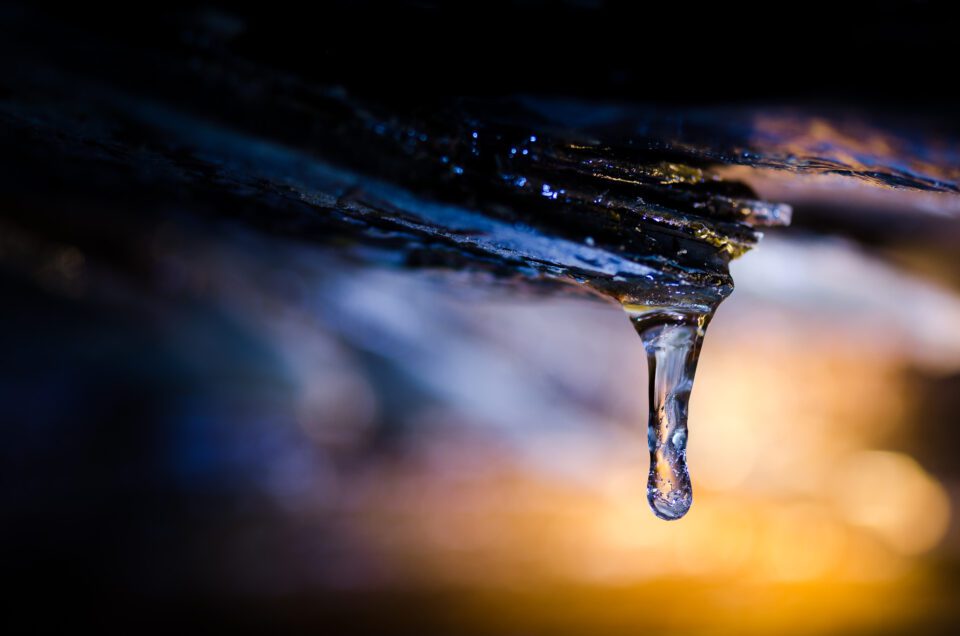 18. Watson USB Camera Battery Charger
One of the best deals in the photography world is the Watson camera battery USB charger. It's a big deal to charge your camera batteries over USB, yet that's impossible with the native charger for most cameras. This particular model is unfortunately still on micro USB, instead of the newer USB-C standard. But the sheer range of supported batteries across the different models makes it easy to recommend. (It can also charge two at a time, which is great while traveling.) Make sure to find out the model of camera that your recipient uses, though! Then, you can Google their camera model + "battery", and you should be able to find the specific model of battery it takes, pointing you toward the right version of this charger.
19. Fenix LD12 LED Flashlight
An under-appreciated part of a photographer's kit, especially for landscape photography, is a good flashlight. Photographers generally want a light with a versatile beam, as well as variable brightness. I've tried several, and my favorite so far has been the Fenix LD12. With support for both AA batteries and rechargeable 14500 cells, photographers with this flashlight will always have power.
20. Better Beamer Flash Extender
One of the challenges of wildlife photography is that you can't control the light. But with a flash extender like this one, you can at least add subtle "fill light" to brighten the shadows on distant birds and other animals. It's a good way to make your wildlife photos pop a bit more, without overwhelming the photo. Just make sure not to use flash extenders at night, especially with birds like owls that are sensitive to light.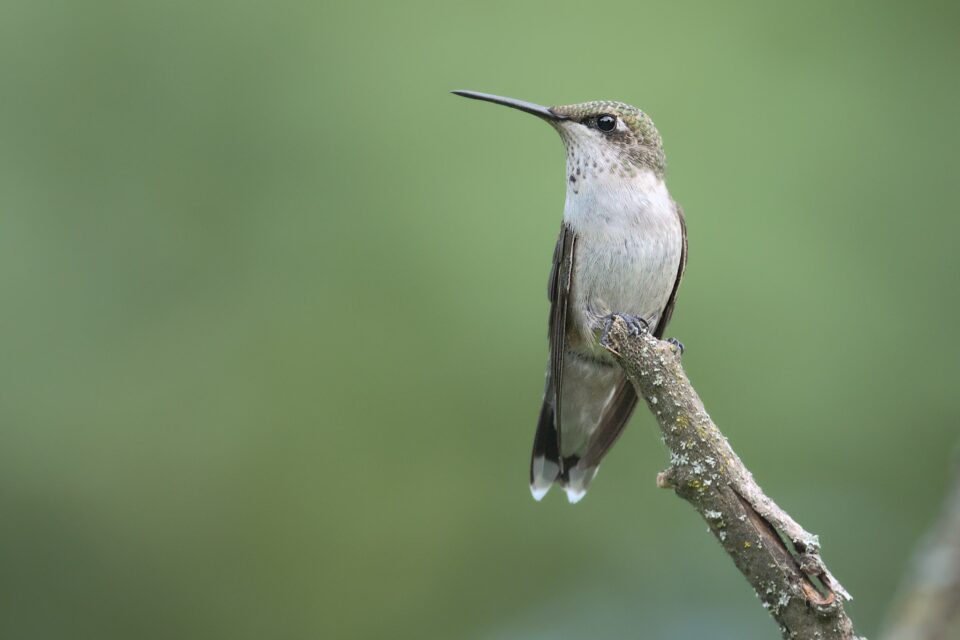 21. A Long Power Strip
An extended length power strip can be a surprisingly useful bit of kit. If your photographer is like me, they've got about 10 different devices to charge, ranging from a phone and laptop through a camera and drone. Having enough space to spread out the various chargers makes it a lot easier to keep track of cables and charge status. This strip, at 48 inches long, has plenty of space, plus surge protection. Best of all, due to the strange shape, it will be an impossible gift to guess when it's wrapped :)
22. Starry Landscape Stacker
Another sub-$50 software option I highly recommend is Starry Landscape Stacker. If you want to take high-quality Milky Way photos, one of the best ways to get beyond your camera's normal image quality limits is to stack a series of photos to reduce image noise. It does such a good job that it's totally feasible to use an entry-level DSLR or mirrorless camera with an ordinary 18-55mm lens and capture insanely detailed Milky Way images. Because of it, I've fully replaced my heavy f/2.8 wide-angle zoom with a much lighter f/4 lens. Note that Starry Landscape Stacker is Mac-only (for PC users, I recommend Sequator, which is free).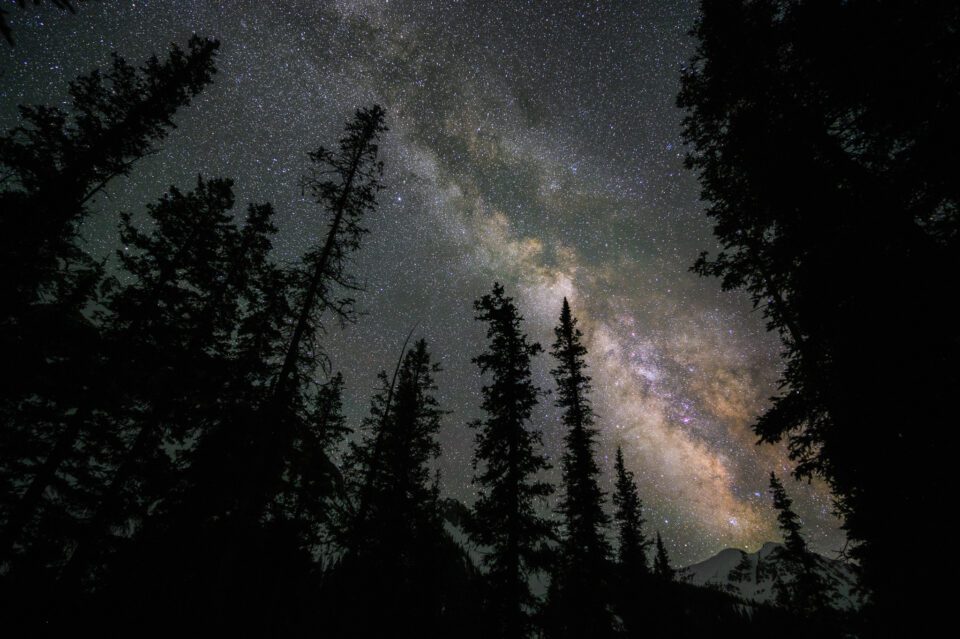 Under $100
23. RNI Aerochrome
While I'm not normally a proponent of post-processing presets, RNI's Aerochrome presets are quite a bit different from the generic orange and teal looks sold by others. Aerochrome was a very unusual infrared film stock, discontinued years ago. The stock had an incredibly unique red, pink, and blue palette. Truly replicating it would require expensive camera modifications, but this Lightroom/Photoshop preset gets surprisingly close. At $96, RNI Aerochrome isn't cheap, but compared to the hundreds of dollars for a single roll of real Aerochrome film, it's a bargain.

24. Angler Port-a-Cube Light Tent
Anyone who wants to do quick product photos on the go, even for taking pictures of gear they're selling on eBay, would be thrilled to get a portable studio. The Angler Port-a-Cube has a built-in LED light at the top, and it's 17″ across (43 cm), so it works even with relatively large objects. There are other models on the market with more features for more money, but this is a great price for a high-quality portable studio.
25. Noise cancelling headphones
For travel photographers, especially those who need to fly to different locations, one of the best gifts you can give is a good pair of noise cancelling headphones or earbuds. They make any flight more enjoyable. I put this in the sub-$100 category, but the reality is that you can buy noise cancelling headphones at any price from about $50 to hundreds of dollars. The full page at B&H will give you a sense of the popular options and where to start.
26. Manfrotto Monopod
Many people who shoot sports and wildlife photos find that holding their camera is a weary task after a long enough period of time. The same goes for video shooters. A monopod is the perfect solution, and even a relatively cheap option – something in the $50-100 range – will do a great job. There are so many monopods on the market right now that it may be difficult to choose the best one to give as a gift. A company I recommend based on past experience is Manfrotto, whose monopods are here. About half of them are under $100, and that price is enough to get a good one.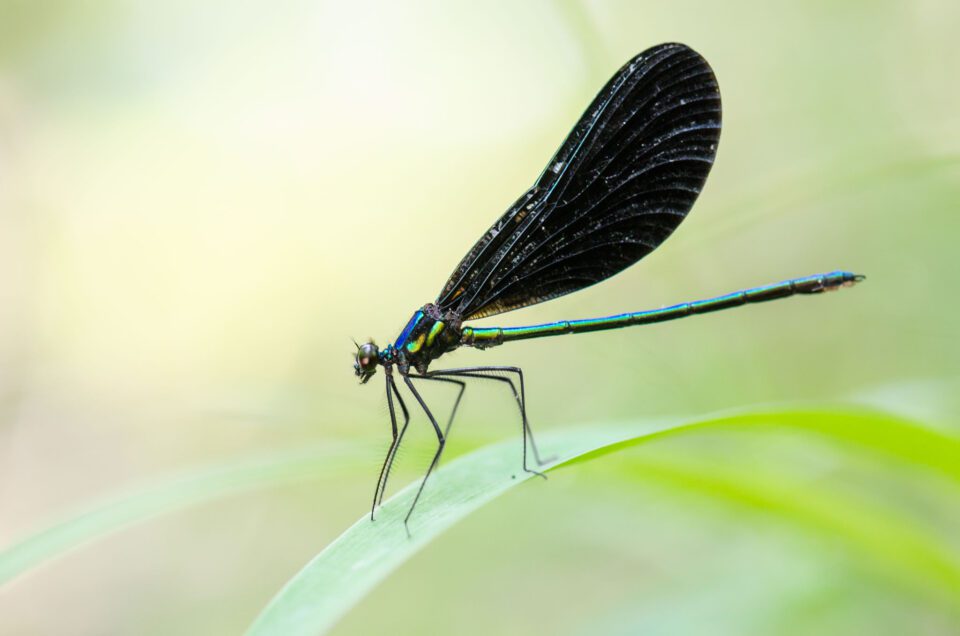 27. Datacolor SpyderLensCal Autofocus Calibrator
If you're giving a gift to a photographer with a DSLR (rather than a mirrorless or compact camera), there's a good chance that they have not yet calibrated their lenses for maximum autofocus accuracy. Although it's possible to calibrate autofocus using some DIY methods, a tool like Datacolor's SpyderLensCal makes the process much easier. Our article on lens calibration explains more about the process.
28. Anker 347 Portable Charger 40K
There are hundreds of battery bank products out there, but I've been very impressed by the consistent quality of Anker's lineup. Anker's 347 Power Bank is hefty, but with a capacity of 40,000mAh, it can charge an iPhone 13 nearly 9 times, or a MacBook Air twice. 30W USB-C output and a total of 4 USB ports makes this a really versatile option.
29. Zhiyun M40 Pocket Light
While most photographers will have their own preferred lighting setup, almost anyone can use a powerful, consistent fill light. The Zhiyun M40 is 40 watts of white light, with an adjustable color temperature and great build quality. Unlike lesser fill lights, which drain quickly or ramp down due to heat, the Zhiyun uses a combination of USB-C PD circuitry and active (but quiet) fan cooling to maintain the brightness for the entire life of the battery. Perfect for livestreaming, video work, or as a fill light in studio, the light's versatile and small enough to earn a space in my bag.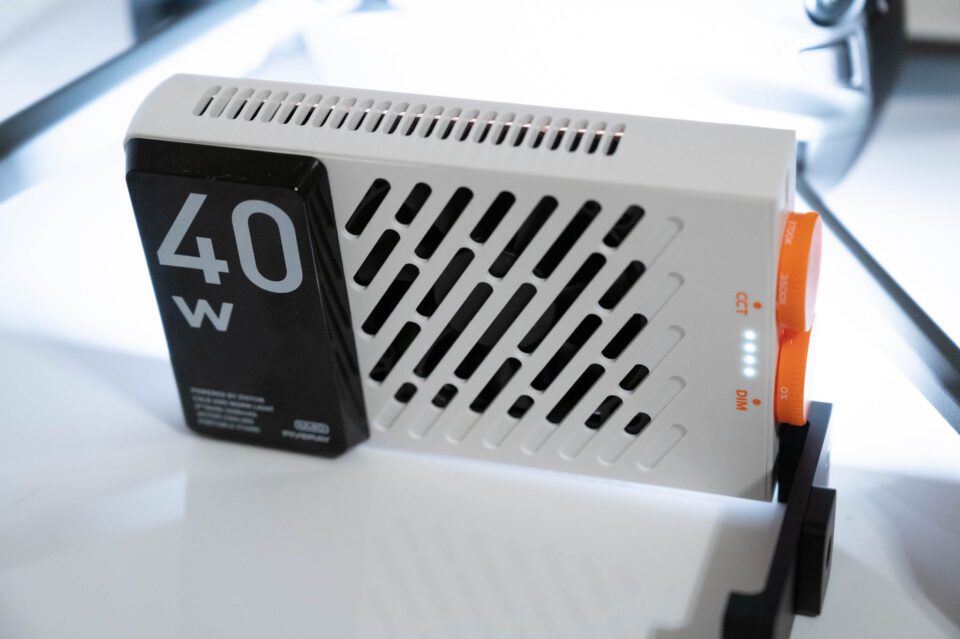 30. 1TB External Hard Drive Backup
Every photographer should have a good backup system. It's rule one. The ideal backup system includes a copy of every photo in at least three locations, one of which is offsite. There are tons of hard drives out there, but consider getting the LaCie 1TB Rugged Drive, which is more protected against bumps and falls than others. This model has the better USB-C standard, and while it won't make a big difference in transfer speeds, it'll probably simplify the cable situation now and in the future. Although the 1TB option is $80, it's also offered up to 5TB at surprisingly little additional cost.
Over $100
31. X-Rite ColorChecker Passport
This is a bit of a special case item, but for portrait and advertising photographers who want consistent color, the X-Rite ColorChecker Passport checker is a very useful tool for dealing with tricky lighting conditions. Beyond that, you can use the ColorChecker to create a custom color profile for your camera, which is an advanced but potentially worthwhile process for photographers who want the most accurate color.
32. Smallrig Wireless Microphone
While a shotgun mic, like the previously-mentioned Rode VideoMicro, is a great upgrade over the stock microphone on your phone or camera, the next step up is a wireless lavalier kit. While there are many great options in the space, I was impressed with the value offered by Smallrig's Forevala system at $199 and sometimes use it for our YouTube videos. With two separate transmitters, it's a cost-effective setup for vlogs, interviews, or even voiceovers. The box includes all the cables and accessories like windshields you'd need to start recording.
33. Gregory Baltoro 65 Liter Backpack
I've tried a lot of backpacks over the years, and the best, by far, is the Gregory Baltoro 65. This pack is legendary in hiking circles, and it doesn't disappoint for landscape photography, either. I've since bought two more of them at slightly different sizes. For photography, you'll want to combine it with an insert like the Wandrd Camera Cube for easy storage of cameras and lenses. If the photographer in question does any amount of hiking and is still using a generic camera backpack, get this yesterday!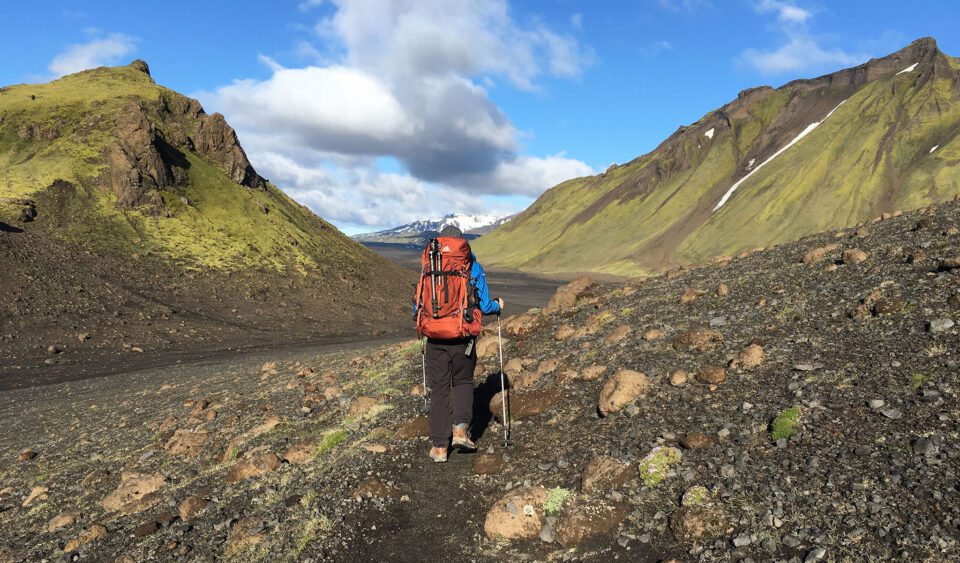 34. Godox Flash and Trigger
Every flash photographer, sooner or later, needs a way to trigger a flash off-camera. It's simply the best way to get good light. My recommendation is to get the Godox TT685N flash and trigger, which works flawlessly on practically any camera out there. (Make sure you pick the right camera brand for compatibility if you're buying as a gift for someone else.) It's $129 for the flash, while the XPro trigger is available separately for $69
35. DJI Osmo Mobile 6
The first time I saw footage from an iPhone and the DJI Osmo 6 stabilized gimbal, I was amazed at the cinematic appearance – far more than I had expected from a phone. In short, high-quality video has a lot to do with smooth camera movement, and the Osmo does a great job of stabilizing your camera (phone). I've even used it on a bumpy road in the back of a pickup truck (driving through the stunning Wadi Rum on our yearly workshop to Jordan) and the results were remarkably smooth. Highly recommended. If you're looking for a cheaper option, previous generations are still available, like the Osmo 4 SE at just $99.
36. Sky-Watcher Motorized Star Tracker
One of the coolest gadgets I've started using is the Sky-Watcher Star Adventurer tracker. At $319, it's a bit more expensive than some items on this list, but it really can open up new possibilities for astrophotography. Put it on your existing tripod and ballhead exactly as-is, point it at the North Star (or equivalent in the Southern Hemisphere), and sit back. You'll end up with tack-sharp photos at night, even with a telephoto.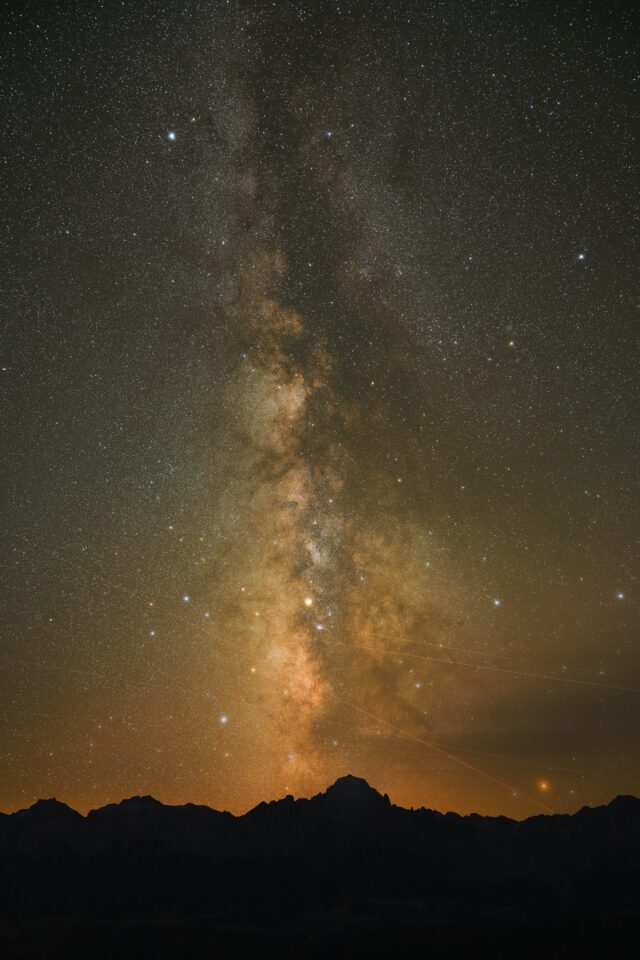 37. DJI Mini 2
Drones can unlock a whole new viewpoint for both photography and videography, and their usability has come such a long way from early models. DJI's Mini 2, at $449, isn't cheap but is a great entry into the world of drones. It's compact, foldable, and under 250 grams, which helps a lot when it comes to registration and rule-compliance. Unlike cheap, toy drones, the Mini 2 is perfectly stable, with a good quality camera. Pricier models have bigger camera sensors, but the Mini 2 is a pretty affordable way to explore new compositions, and especially film creative videos.
38. Calibrite ColorChecker Display Pro
Photographers need to know that they're editing colors accurately in post-production. The best way to do that is to use a device like the Calibrite ColorChecker Display Pro to calibrate and profile a monitor for accurate color. This one is a bit more expensive than other options on the market, but we've found it to be the most consistent and accurate available at this price range. A note to photographers who don't yet have a device like this: you're hurting yourself in the long run, because the colors you're editing could be wildly inaccurate. Chances are good you'll need to re-edit many of your photos from scratch. However, there are less expensive options if you're on a budget, like the Datacolor SpyderX Pro.
39. A Carbon Fiber Tripod and Quality Ballhead
If your photographer is still using an aluminum tripod, or doesn't have a tripod at all, consider splurging on a new pair of legs for them. One kit that punches above its weight is the Leofoto LS-324C and LH-30 ballhead, at $399 (sometimes on sale for less). The build quality is impeccable, and the value compared to other names in the space is unreal. With full 360 degree panning, drop notches for vertical shots, and adjustable tension, the ballhead is a perfect fit for a wide range of subjects. The legs can reach a comfortable height, splay out to enable low to the ground shots, and are still compact enough to fit on a backpack.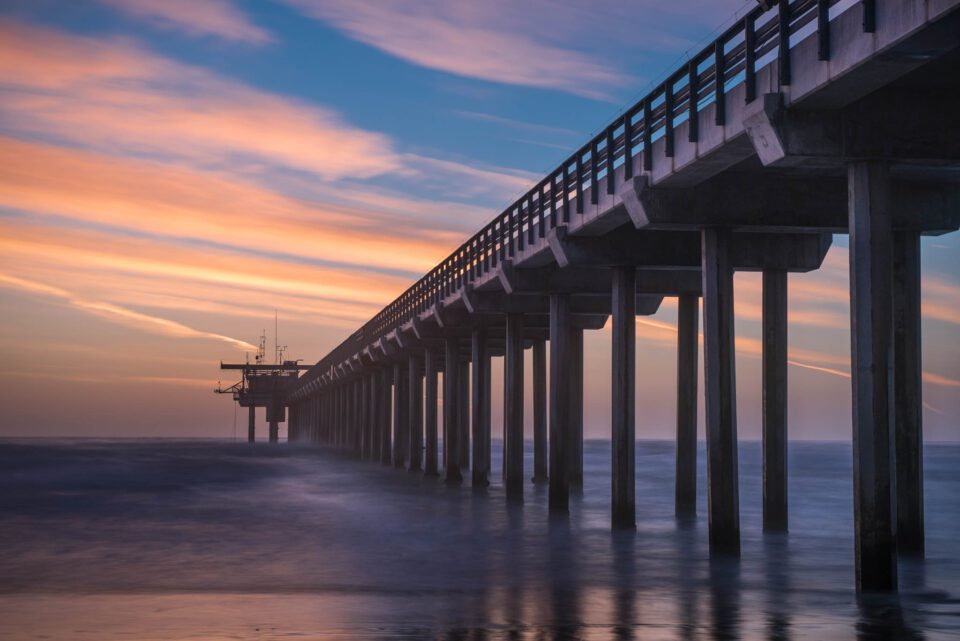 Conclusion
There is no shortage of options if you're trying to find a gift for the the photographer in your life (or for yourself). These ideas just scratch the surface, but I consider them some of the best combinations of value, uniqueness, and usefulness on the market today. And if you don't like the items on this list, there's always the option for a gift card! Hopefully this provided you with some good inspiration for your gift lists.
I bought all of this photography equipment with my own money and don't have any relationships with camera companies, aside from generic affiliate programs with stores like Amazon and B&H. You can trust the gift ideas above, and you can ask me in the comments section below if you have any questions about them. I'll do my best to answer every comment below.