The Importance of the Camera and Lens Team (Going beyond what you've already learned!)
Sport and Action Photography
Topic starter
April 16, 2023 7:31 am
So often I see photographers get so enthusiastic about camera bodies and how they perform. There's a lot of emphasis on the technology and performance of the camera, in fact, mostly I see misplaced emphasis there. The reality is though that the camera is often as good as the lens you place on it.
Let's use sports and action for an example.
For sports and action you're going to want a camera body that can focus quickly, dependably, and accurately on moving subjects and keep doing that as consistently as possible. But for more times than I can count, I've used really good camera bodies with really good lenses that don't seem to help the camera live up to it's expectations of stated performance- no matter what setting/or combinations of settings I've used in the camera.
It's important to note that I'm not talking about changes in the camera that can alter the behavior of the lens either, such as custom micro AF adjustment, AF settings, or anything like that you can do in camera. Often there are inherent limitations on camera/lens combinations that go beyond all of those settings.
That's what I'm talking about. So with that said, what can you do to find a good team?
Try new lenses, first and foremost. Stay with the camera. What is important is to not give up on the camera, at least, not until you've tried several new lenses first. Not all lenses, especially those produced by third party companies, will perform the same on all camera bodies. It's not as if all lenses are created equal, created in the same in a vacuum or something and are guaranteed to show off every camera's best attributes.
Quite the opposite in fact.
Lenses all have complicated electronics, mechanical parts, and of course optics that all add to a variable autofocus performance characteristic- just like a camera body. If that weren't enough, you have to take into account how the lens and the camera body pair will communicate and interact.
Manufactures do their best to ensure that their lenses perform as good as possible on a wide variety of camera bodies, but my vast experience with a huge variety of camera gear has has shown me that no matter how hard they try to do that, there are still variables in performance based on the combination of a particular camera and lens.
Neither the camera or the lens are necessarily to blame either, sometimes that is the case, but more often than not I find it's the combination of the particular pair that causes performance variables. 
Interesting right?
I cannot emphasize how important it is to try several different lenses of a similar type on the camera body you have. You will then see the variations of autofocus consistency, optical performance, and accuracy between the various lenses. To make matters confusing, it's some of those same lenses that don't work so well on one camera body that will work better on other camera bodies!
What I wanted to remind photographers with this post, is that trial and error using different combinations of camera bodies and lenses is the best way to get that magical pair. Stick to the settings you are most comfortable using on your favorite camera body, then find the best lens of several to suit your needs. You will find they all don't perform the same so stick with the one that performs the best on that camera body.
Once you find the best performing duo, then stick with that duo for that kind of work. At this point you'll realize you have eliminated as much of the potential gear issues as possible, thus eliminating the guess work if it is you or your gear that aren't performing up to snuff.
Then you can truly focus on your technique and craft knowing the gear is as good as it's going to get. Part of the reason so many people have G.A.S is because they give up on a camera or lens before they have tried different combinations. 
It's almost like finding your life partner, neither of you may be perfect, but if you get the right combination, you can be near perfect together.
Stay focused!
-Carl
www.photographic-central.blogspot.com
Very true! A good lens-camera combo, mated with a photographer, who knows what he is doing and can compensate for the frailties of his equipment is the formula for success. Ex: I own a Z 6ll, which is not considered the ideal sports action camera, because of its meh follow focus. I mated it to both the Z 70-200, and the Z 100-400 for sports/action, but instead using eye AF, I fell back on an a focus mode I used with DSLRs, dynamic AF-Continous and did my own following. I had good success. Both lenses had the sharpness, and the focusing speed to help create very usable images. Whatever else one may say is wrong with Nikon Z,  no one disputes the excellent files it produces. 
Topic starter
April 16, 2023 9:08 pm
Exactly Richiero :). I find the standard focus modes more consistent and reliable too. I think its the simplicity that that makes them more consistent. Single spot or group area AF in CAF mode on Nikon's are my favorites by far.
Two examples for me...
The D810 and Tamron 100-400mm. FANTASTIC combination, and this is not considered a sports camera by any means. However it will do 7fps with tons of resolution and I find it to be very quiet, consistent, and highly accurate. The crop modes are awesome too! I tried about four different lenses on the D810, including the 100-400mm Sigma Contemporary (which actually worked very well) and the Tamron wins by a hair. It's now glued to my D810 :).
Another example is my 1D Mark IV and the Sigma 100-400 C lens. I tried three very popular Canon zoom lenses with the 1D Mark IV and none of them focus as quickly or consistently accurate as the Sigma. It's crazy. That combo is my go too in good light for serious action work and is the most reliable combination I have for high frame rate burst photography. I tried about six lenses on the 1D Mark IV and that one by far is the best of them all.
www.photographic-central.blogspot.com
@3percent Nice discussion. I have the new Fujifilm H2s, which are great for sports and wildlife. Even with all the new tracking modes and focusing modes, I find in sports photography, single-point AF produces the most keepers. I've turned on eye focus, which works well until more subjects enter the viewfinder. 
Here are a couple of shots from the weekend shooting my grandkids. H2s & Fuji 200 F2. EL shutter @ 40 fps.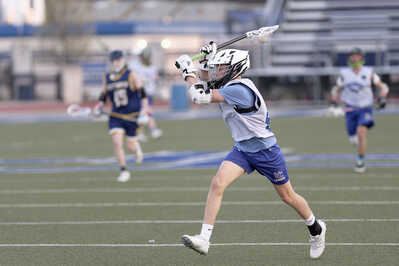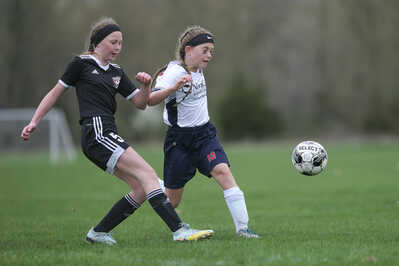 Mark Casebeer Photography
Topic starter
April 17, 2023 7:36 am
Hi Mark!
I'm a big fan of the XH1 actually. One of the best all rounder mirrorless out there, really enjoyed that one. XH2 seems to be carrying the flag forward well. I take it you are happy with the combo?
www.photographic-central.blogspot.com
@3percent yes, for me shooting mostly wildlife and sports the S model with the stacked sensor is perfect.  I use the 200 the most for sports and concerts.  I have a Nikon 500 PF for wildlife. Works great and it's 5.6.  I use extenders when needed on both lens. I feel this is the first Fuji that's really made to shoot fast action. The bird tracking is very nice. 
Casey
Mark Casebeer Photography
@3percent Unfortunately, the Z's don't have Group Auto Focus, so the next best is dynamic AF-C. I also used the D810 for sports for a couple of years. My go to lens was the Sigma 120-300 f2.8 Sport, supplemented by a 70-200. The Sigma was a really good lens, but on a Z, focusing slowed slightly, making me sell it. But on the D810 and then the D500, It worked seamlessly with my style of shooting.
Topic starter
April 18, 2023 4:59 pm
We'll that's a bummer. I thought one of them had it, maybe it was the Z9 I'm thinking of? They should all have group area AF :). Still, I use spot more than that setting so it's all good. Yeah the 810 and 500 are solid for action, heck even the 800 is!
www.photographic-central.blogspot.com
Topic starter
April 18, 2023 5:00 pm
@Casey - Awesome. Good to know they kept the heart of the X-H1 alive and pumping. :)
www.photographic-central.blogspot.com
@3percent I think for Z cameras the Wide-area AF (large & small) is meant to replace the Group-area mode. This seems to function the same by making a number of individual focus points operate in unison, with a priority placed on the closest subject.
This post was modified 6 months ago 3 times by
Photofan
Just learning this forum, but I dont understand why some posts come up as "sticky." On other forums sticky is reserved for things like forum guidelines and rules, etc, not for ordinary topics.