[Closed]

Photo Theme Challenge, Week #14 - Two Colors [Deadline: Friday, September 15]
Topic starter
September 9, 2023 11:44 am
This week's challenge is two colors: submit photos that use predominantly just two colors! Thanks everyone for last week's submissions -- they'll appear in the next news post very soon.
September 11, 2023 6:41 am
September 11, 2023 11:42 am
Gotta be this one for me ;-)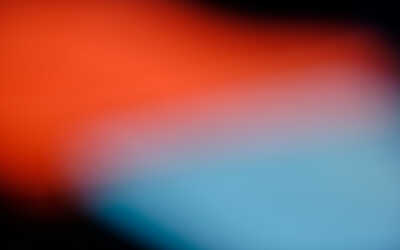 "Phosphene". A result of trying to think a little outside the box - turning the lens all the way out of focus on colorful kids furniture, gave this red/blue blurred effect. It somehow reminds me of those 'things you see' when you close your eyes, hence the title "Phosphene".
September 12, 2023 2:15 pm
What is it?
.
From the kitchen: The peel of a filleted blood orange. Cut in a spiral, put one half back in the old form and photographed into the empty hemisphere.
September 15, 2023 10:20 am