[Closed]

Photo Theme Challenge, Week #12 - Circles [Deadline: Friday, September 1]
Topic starter
August 26, 2023 8:17 pm
This week's challenge is circles! Anything that has anything circular in it goes!
Although it wasn't captured with a large format camera, Spencer might appreciate this image.
I made this many years ago when I was a news photographer, back in the days when film was still the standard and digital was just beginning to take over the journalism field. I used a Canon EOS-1n body with a Canon 300mm f/2.8L lens and a 1.4x teleconverter.
I purposely underexposed Fuji Superia ISO 400 color negative film to make the figure into a silhouette. The film was scanned on a Kodak RFS-2035 Plus 35mm film scanner.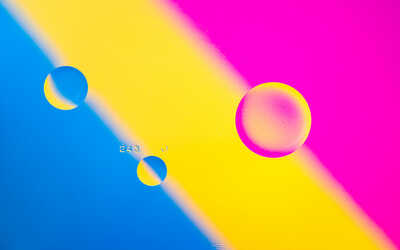 3x3. Trying to be a bit creative with some colourful paper, a bowl of water and a few drops of vegetable oil. What I like about this image is its simplicity: just 3 colors and 3 drops of oil - and the 3-digit text embossed in the Pyrex bowl ;-)