I have a Z8! Ask me anything
Topic starter
May 23, 2023 5:52 am
Since Friday I am a happy Nikon Z8 user! Well, that's the good news. The sad part is that tomorrow I'll have to return the camera to the Nikon dealer. However, in the few days I've had the Z8 for testing, I've had a chance to get to know it a bit. And we've actually done a few things together. On Saturday, I went rock climbing with it. On Sunday, I tried to take pictures of fox cubs, but a predator got ahead of me and killed one before I could get a shot. Yesterday I almost fried myself and the camera while taking pictures near a heron colony. Today, for a change, I almost froze to the bone when I sat in a creek for 4 hours trying (in vain) to photograph a White-throated Dipper. Now my second cup of coffee is starting to warm me up, so as soon as I finish this thread I'll head out into the nearby woods to make the most of every moment. Like me, Spencer is now on the other side of the Atlantic looking for photogenic locations in his home mountains. I'm starting this thread for those of you who have questions about the new Nikon Z8 but don't want to wait for our in-depth review. We look forward to your questions and comments. If we know the answer, we will be happy to respond.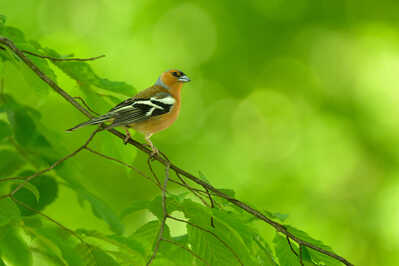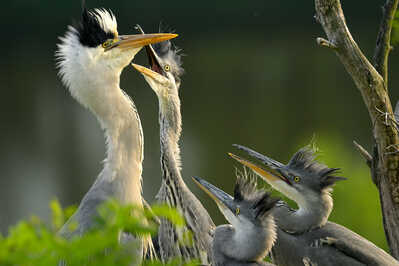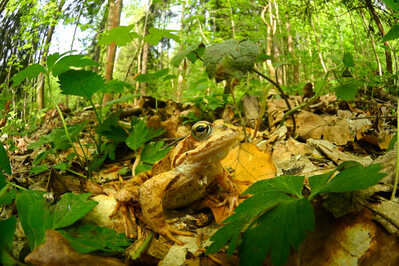 I really like the frog picture!
Since the Z8 is (internally) so close to the Z9 (which I already know well), I only have an ergonomical question: Does the size/weight difference to the Z6/7 feel significant if you hold or carry the camera for a longer time?
Topic starter
May 24, 2023 2:09 am
@nightjar In terms of weight, the Nikon Z8 feels similar to the D850. There is definitely a difference to the Z6/7. The main thing is that the placement of the buttons is almost identical to the Nikon Z9. Yes, the way of switching the shooting modes has changed (single, continuous, self-timer), the position of some buttons on the back has changed a bit, the video and still image switching dial has been rotated by 90°. But these are pretty minor things. I set up my camera identically to my Z9 (including the shooting menu banks), so the transition from one to the other is completely seamless.
It seems to me that it is a good thing for your health that you had to return the Z8! 😀 
Fantastic images by the way!
Congratulations - and nice images.
Questions - did Eye AF work for the frog?  It's a serious question - I ran a reptile photography workshop a couple of years ago and the Canon R6 worked for turtles but not as well for snakes.  Apparently it was because birds are closely related to reptiles.
Have you given any thought as to what camera you will get rid of to get a Z8?  Whatever you choose, the Z8 or Z9 will get all the work as a primary camera.  So will a Z7ii ever be a primary camera?  I could make an easier argument for a Z6ii over a Z7ii as a backup - very good webcam / casual video, lower cost to be invested as a backup, better low light, etc.
@libor-vaic Thanks for your feedback! My problem is that I eventually want to replace my Z7II with a Z8 (as a backup/lightweight alternative for the Z9), but I really like the compact size of the Z7II for some use cases...
Of course I could just get a Z8 and keep the Z7II, but that would really be an overkill.
@libor-vaic Is there anyway to find a raw file download sample ? I want to try something (and give a report if what I think work). I can't find any at this time on the web, but I may have missed reviews.
@spencer Ok, tested with Capture One 22 replacing "Z 8" by "Z 9" in just two tags :
Model
CreatorTool
You don't have to buy a newer version if you bought a Z8 then ;)...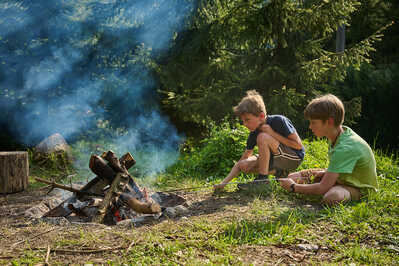 Unix command (I let Windows owners translate this in a cmd session) :
/usr/local/bin/exiftool /usr/local/bin/exiftool -n -overwrite_original_in_place -CreatorTool="Nikon Z 9 Ver.01.00" -Model="Nikon Z 9" YourFile.nef 
@prg-lagarde That's awesome, seems to work well! I used a similar hack a while ago to get my Z7 files to work in Lightroom, I don't remember exactly the process. Funny how just changing those two fields is enough to trick the software into loading these files properly.
@spencer As it is the exact same sensor and likely also the same in camera raw processing, I guess nothing else is needed.
Topic starter
May 29, 2023 1:45 am
@delange No, in the long run, any camera is clearly a health benefit. Anything that gets a person out of their office chair is a big plus. Although, admittedly, moving from an ergonomic chair to a non-ergonomic rock submerged in a cold stream is not ideal.
Topic starter
May 29, 2023 1:54 am
@ericbowles This is a good question, but I don't have a satisfactory answer. I shot the frog with a Nikon 10.5mm lens designed for DX cameras. Unfortunately, it doesn't have its own motor, so I relied on MF and focus peaking. In practice, I set the shortest focusing distance and moved the camera in until the eye was sharp.
But since the Z8 is essentially a small Z9, I can assume that snakes will be problematic. When I tried to focus on a viper or grass snake, I had to use focusing without automatic eye detection.
If I weren't on a budget, I would definitely choose the Z8 as a backup body to the Z9. I set up the Z8 the same way I set up the Z9, so everything was intuitive after that. The Z6/7 are different cameras ergonomically.